Welcome to our guide on things to do in Burlington with kids.
Burlington, Ontario has been voted one of the top places to raise a family, and for great reasons. Its proximity to Lake Ontario give it a gorgeous waterfront that residents and visitors alike enjoy all year long. 
The green spaces – whether it be parks or conservation areas – are lush and welcoming. Families love hiking here and with so many playgrounds, kids love it too. 
All year long you will find things to do in Burlington with kids from family-friendly activities and attractions, making it the perfect destination for a fun-filled day out with your little ones. Whether you're looking for outdoor adventures or indoor entertainment, there's something for everyone in this picturesque town.
From exploring the great conservation areas to discovering local history and culture, this guide to things to do in Burlington with kids will help you plan your perfect family day in Burlington. So pack your bags, grab your kids, and let's get started
THINGS TO DO IN AND AROUND BURLINGTON, ONTARIO.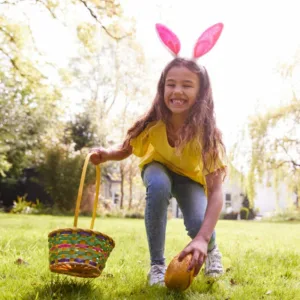 Welcome to our guide to Easter Egg Hunts and Easter Events near you! With spring just around the corner, it's time to start thinking about fun activities to do with your family and friends. One of the most exciting events of the season is the Easter egg hunt. And lucky for you, there are plenty of options right in your local area.