Mountsberg Conservation Area is one of eight Conservation Halton parks. It's located in Campbellville and features outdoor activities and attractions suitable for everyone from littles to tweens. Grown-ups, too!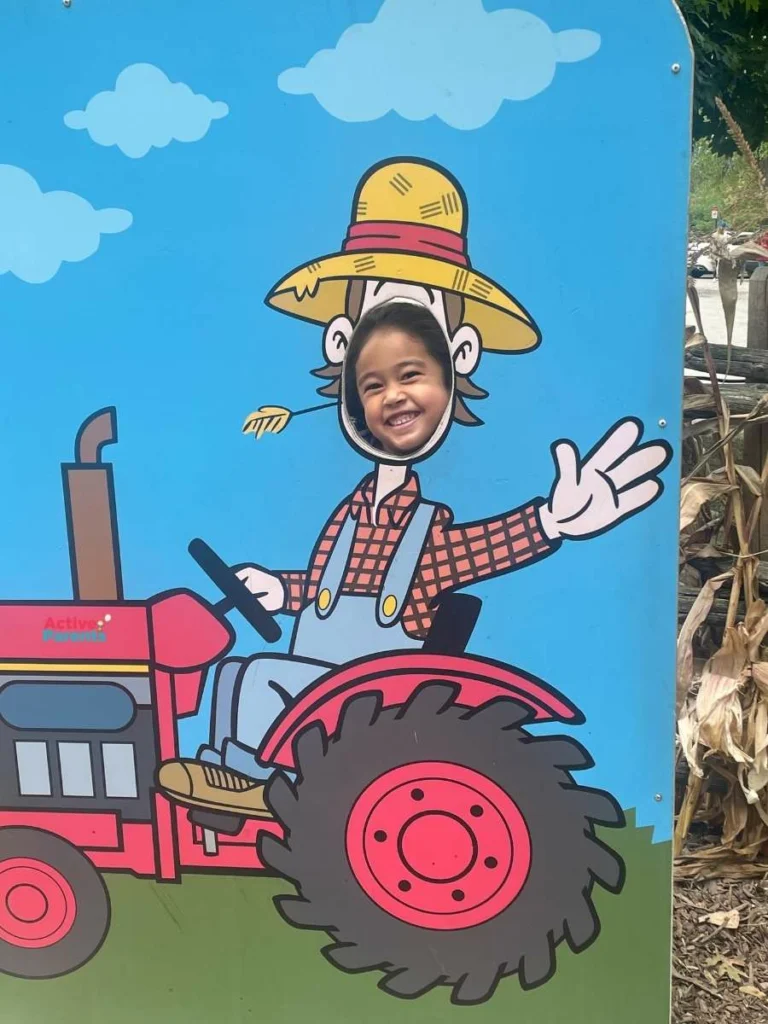 Attractions Include:
Natural playground
Raptor centre
Discovery centre
Play barn
Farm animals
Trails
What kids love about Mountsberg
The natural playground was unquestionably a big hit. My five-year-old could have played for hours with wooden climbing structures and a tractor for pretend play. The farm animals came in at a close second. Addison loved watching the horses being cared for by staff and had tons of questions. Depending on what time of day you arrive, there are tons of learning opportunities and pockets of the park where you can become more educated about the animals and surrounding wildlife.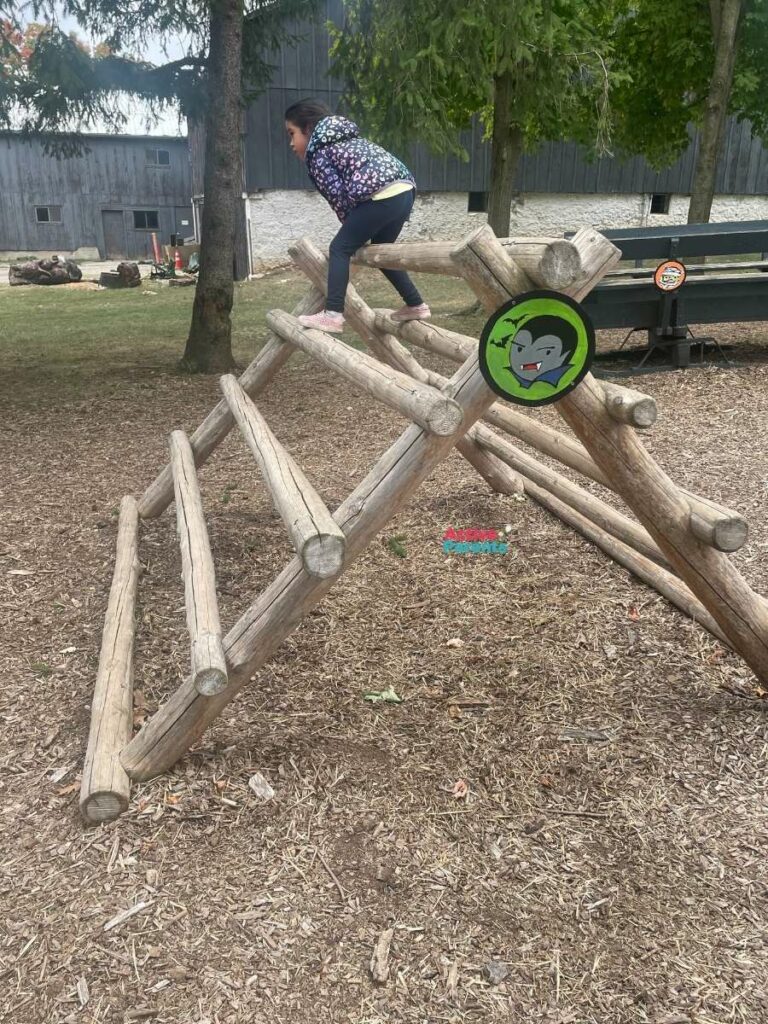 During the month of October, Mountsberg Conservation Area is transformed for its Halloween Spooktacular! featuring:
Face painting
Live snake shows
Scavenger hunt
Haunted barn
Illuminated night walk
Bonfire (with smores!)
Costumes are welcomed
>> Click here for full details on Mountsberg's Halloween Spooktacular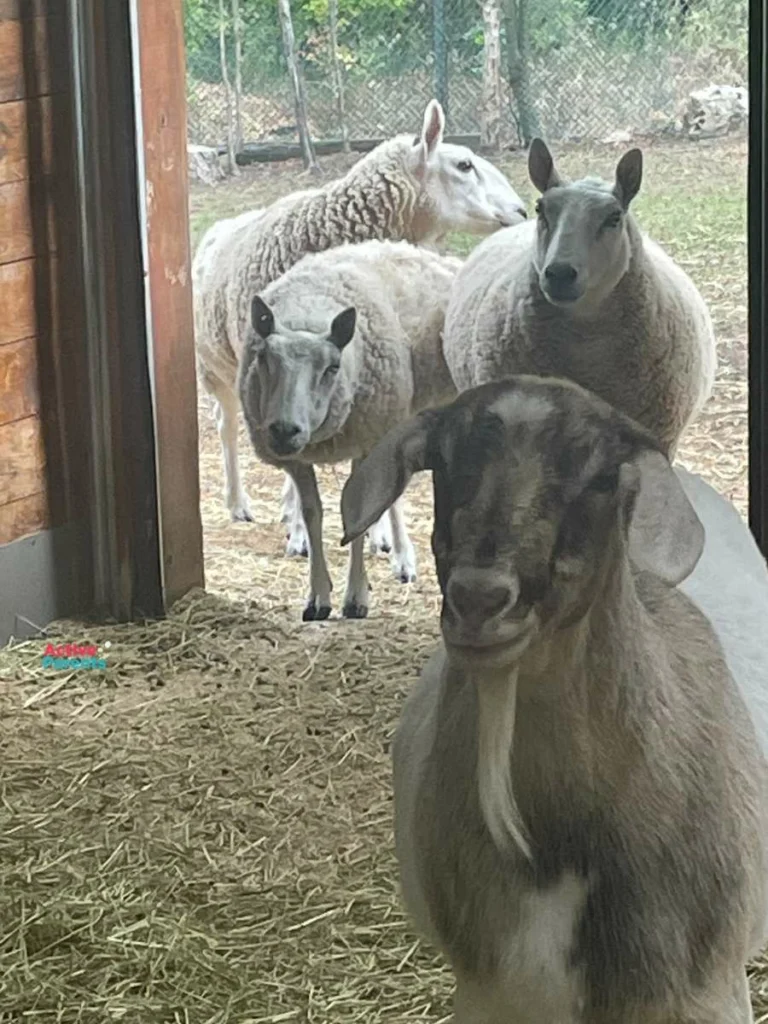 Things to know before you go To Mountsberg Conservation Area
Wheelchair accessible with an elevator in the discovery centre
Stroller friendly with packed gravel trails
Gift shop on the main floor of the discovery centre with light snacks and souvenirs available for purchase
Washroom available with changing stations (outhouses available too)
Picnic tables are scattered throughout the park if you'd like to bring your own food
Prebook your reservation online ahead of time for a 3 hr time slot (no walk-ins)
Mountsberg Conservation Area has an automated gate that will let you right in (no waiting)
Tons of parking (one vehicle permitted per reservation)
Dogs are permitted, however, they must be on a leash and are to be kept away from farm animal areas
Check the Conservation Halton website before you go to see which attractions are open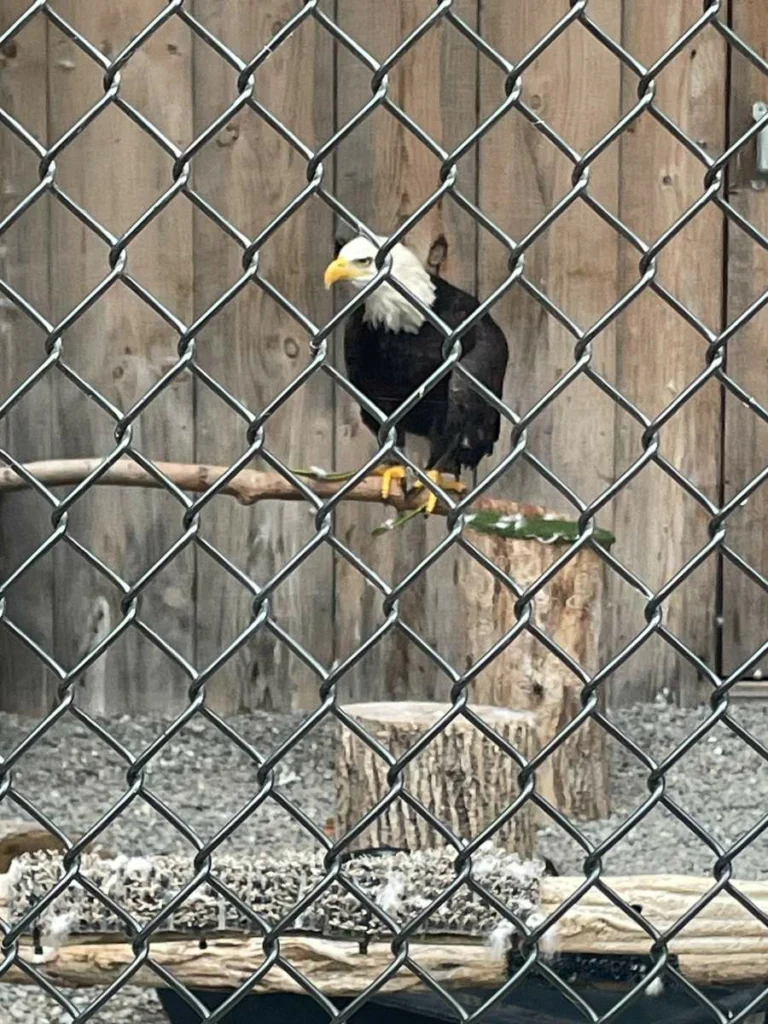 Events Coming Soon to Mountsberg Conservation Area
Christmas town
Winterlit
Maple Town
Mountsberg Conservation Area – What to bring, Wear and Admission Prices
Dress for the weather because the only indoor spaces are the discovery centre and barn
Time slots are 3 hours long, therefore we recommend a pack lunch or snacks to avoid the wrath of hangry small people
Do you enjoy fishing? If you said yes, then you'll want to bring your gear for some solitude by the reservoir
Admission:
Adults $9.75
Seniors $7.75
Children (5-14) $6.75
Children (under 5) FREE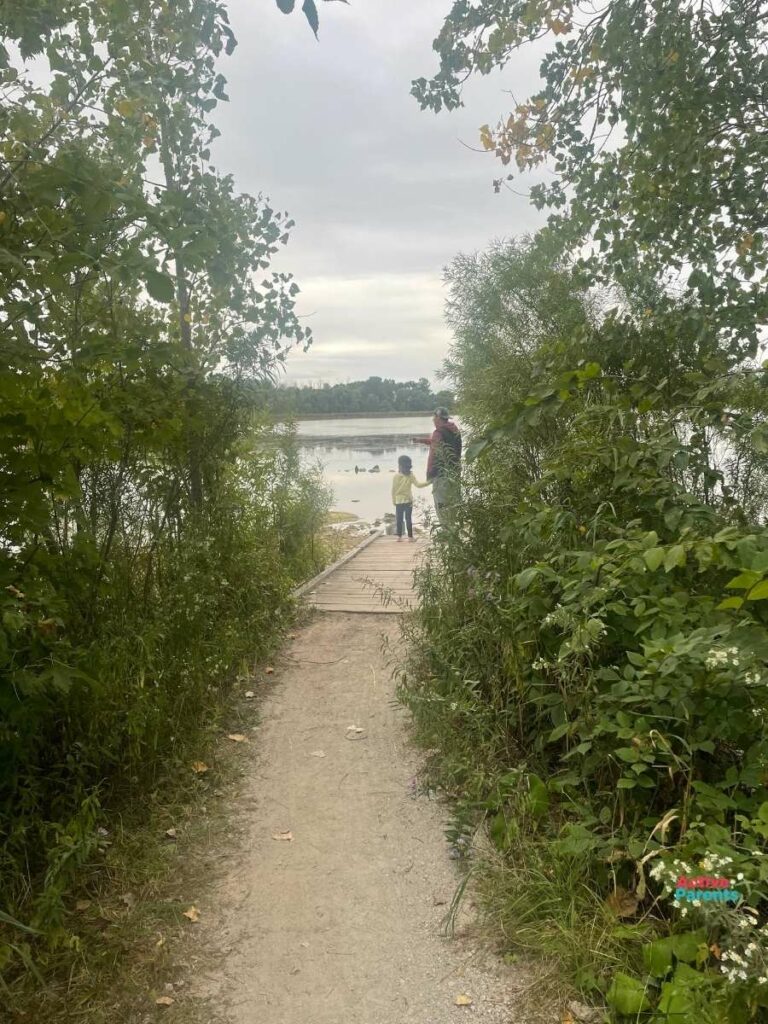 More Ideas For Family Fun
We have visited hundreds of places and written about them to help you find the very best destination for your next day trip or outing. We love sharing indoor play places, playgrounds that go above and beyond, and more! Here are a few of our latest blogs to help you have a great weekend.