Looking for another epic family adventure this summer? Let me introduce you to zip lining at Chicopee Tube Park!
Located about an hour from Burlington, in Cambridge, Chicopee Tube Park became Chicopee Zip Lining this summer and we greatly recommend a visit for all families who love an exciting adventure!
How Old Do You have to be to zip line at Chicopee Tube Park?
You need to be at least 4 years old and 42″ tall to zip line at Chicopee. We saw kids of all ages and even grandparents zip-lining while we were there. There is no maximum age for excitement!
When we were there, on a Thursday, there were also 4 or 5 other families, ranging in size from 3 to 5 family members also there. That may sound like a lot, but the way the entire process works, you are not near anyone at any time, unless you choose to be.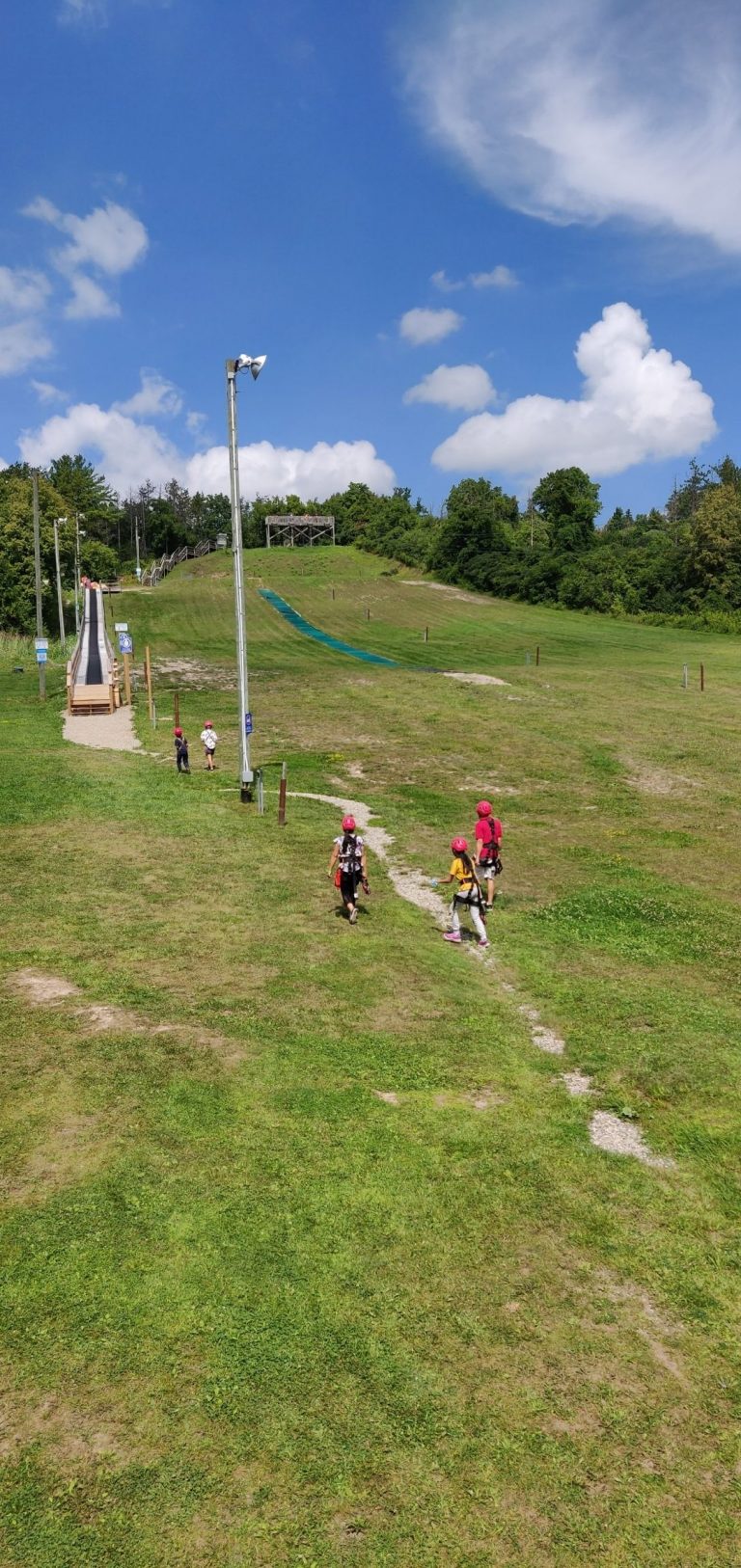 How Does Zip Lining Work Exactly?
I can't explain the safety or science of it, but the entire process was so smooth and I felt covid safe the entire time.
When you arrive for your pre-booked time, you check in at the window. The staff then meets you outside to get harnessed up and fitted for your helmet. From there, you waddle your way over to the people-mover conveyor belt that takes you about halfway up the hill, then you walk the rest of the way.
From there, you climb the stairs to the "launch platform". You can have up to 4 zip liners go at one time. From there, a gate is opened and you walk out a couple of steps then you JUMP! Yup, you just lift your feet and the zip line does its job helping you fly through the sky.
The ride lasts 30 seconds, although you'd never know it was so quick! Then it's time to be unhooked thanks to the team on the skyjacks. Check out our videos on Instagram!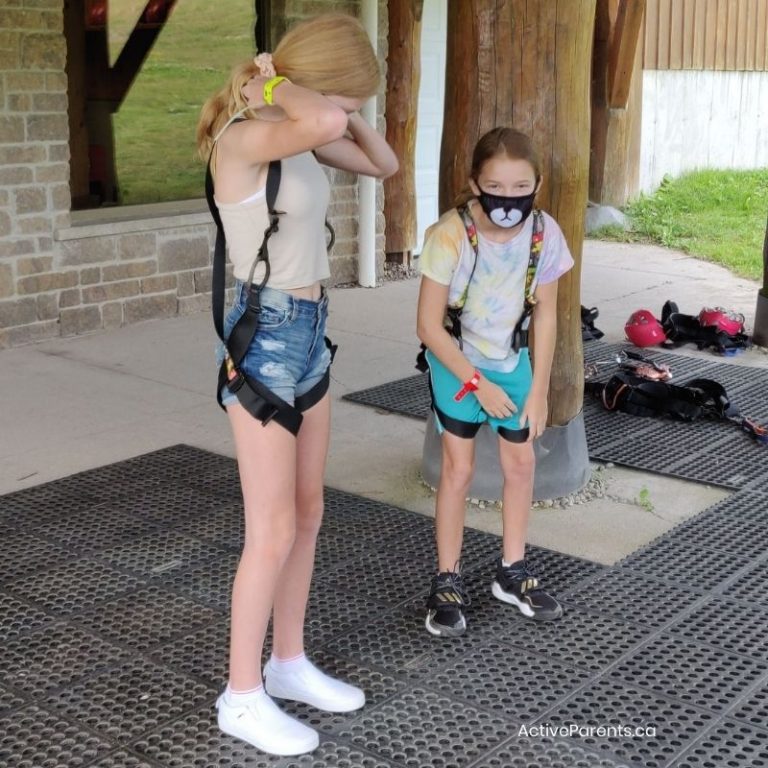 What about little kids?
Don't fret, there is excitement for them, too! Chicopee has a Mini Me zip line, too! We wouldn't want little ones to miss out on the fun.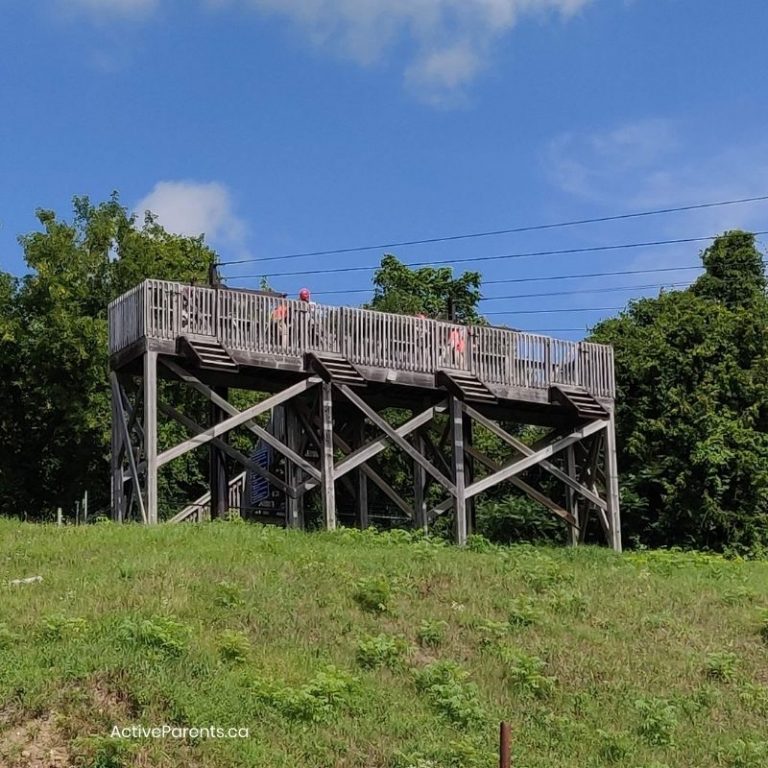 What is required to zip line at Chicopee?
For everyone's safety and comfort, keep these requirements in mind when you book your visit to zip line at Chicopee Tube Park.
Closed-toe shoes are a must
Zipline reservations are suggested to ensure you get the time you want. Walk-ins are welcome as well, but no time guarantees
Last ticket bookings are 45 minutes before closing time.
Must weigh at least 50lbs. The maximum weight is 275lbs
Zip liners must be a minimum of 4 years of age.
Minimum 42 inches (3.5 ft). Maximum 78 inches (6.5 ft)
Full harness gear and helmets are provided.
Online Waivers are to be filled out by all Zip Line participants
how much does zip lining cost?
You can purchase single rides for $15 each ($12 on the mini zip line) or 3 ride packages for $35 for zip lining at Chicopee.
Thank you so much to the team at Chicopee Tube Park for inviting us to add a great family adventure to our summer memory bucket!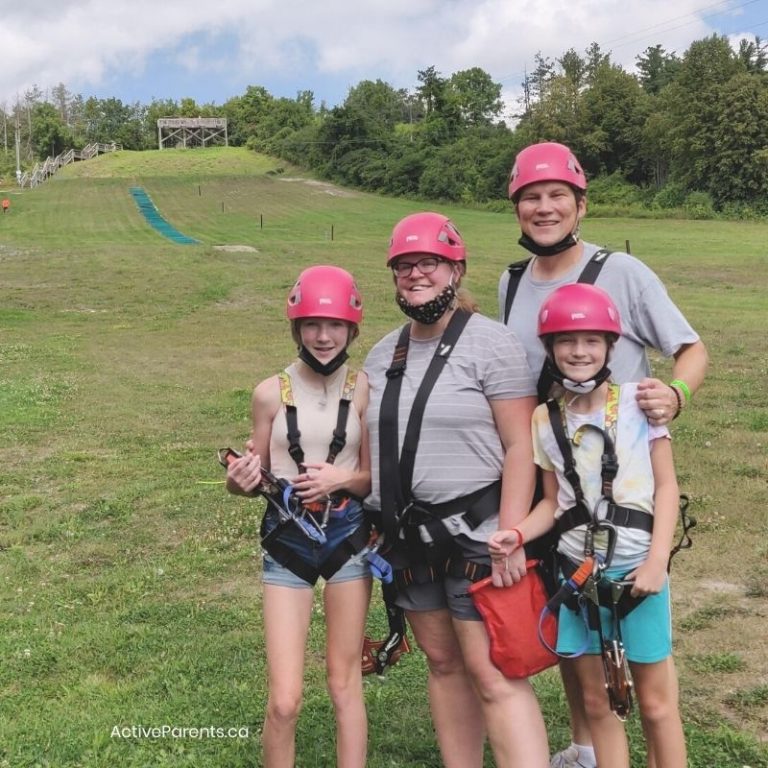 keep exploring and adventuring!