Here are some of the best-loved and most recommended stroller-friendly hikes near me in Burlington, Oakville and Hamilton. We asked our followers with wee ones where they love to walk with their wagons and wheels.
Stroller-Friendly Trails in Burlington
Burlington Beachway Park
Spencer Smith Park, Burlington
Home to 2 km of paved trails in the downtown Burlington area. One of the more popular stroller-friendly trails in Burlington. Park is free to access, and Some days/times offer free parking nearby. There are several paid parking lots close to the park: Spencer Smith Park West Parking lot and Waterfront Park West Lot both on Lakeshore Road, Waterfront Parking Garage on Locust Street, and several other municipal paid lots in the surrounding area. Washrooms are available at Discovery Landing at the west end of the park, near the splash pad.
Cityview Park
1500 Kerns Road, Burlington
1.7 km of gravel trails surround the playground, sports fields and wooded area. Free access and free parking.
Burloak Waterfront Park
5420 Lakeshore Rd., Burlington
Another favourite Burlington waterfront trail is located lakeside and beside a park. It includes several kilometres long in each direction as the trail is part of the Waterfront Trail. Free access to the trail with free parking. See our in-depth article on Burloak Waterfront Park here.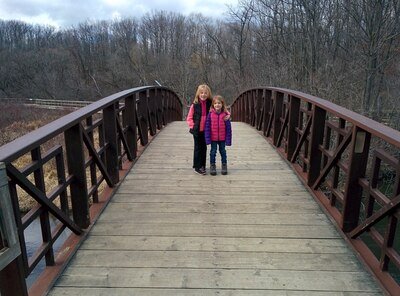 Cherry Hill Gate
680 Plains Road West, Burlington
This 2 km trail consists of packed gravel and a boardwalk and is one of the most-loved stroller-friendly trails in Burlington. Full of wildlife encounters and natural beauty. Free to access, paid parking at the trailhead. No washrooms on the trail, but there are washrooms at the main RBG Centre across the road. Also featured in our article Free and Cheap Things To Do in Burlington.
Lowville park
6207 Lowville Park Rd, Burlington
1.8 km trail through the playground and the wooded area provides you with packed gravel and mulch trails through a wooded area and alongside Bronte Creek. Access is free, but reservations are required until October 9, 2023. Free parking and washrooms available. 
Read more: These playgrounds are a fabulous and free way to spend a day with your little one.
Hidden Valley Park
1137 Hidden Valley Rd, Burlington
5.5 km of packed gravel trails through woods and beside the creek. Free parking, free to access and washrooms available. See our in-depth article on Hidden Valley Park here.
Wagon and Stroller-Friendly Trails in Oakville
Crosstown Pipeline Trail
At Mowat Avenue and River Oaks Blvd W, Oakville, or access from Neyagawa Blvd near the baseball diamond at Neyagawa Park.
2 km of paved trails are perfect for a wagon or stroller walk. Free access to the trails, with paid street parking or at Neyagawa Park parking lot. No washrooms.
West Oaks Trail Community park
2860 Westoak Trails Blvd, Oakville
2 km of trails consisting of paved and packed gravel. Free to access, with free parking. Washroom facilities are open May to October.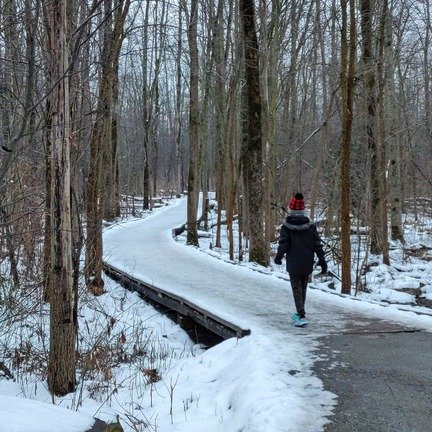 Lions Valley Park
2417 Fourth Line, Oakville
10 km of stroller-friendly valley trails in Oakville wind throughout this large park. Made with packed gravel, and consisting of a few steep hills. Free parking, a playground, creek access and free to access. No washrooms.
Bronte Creek Provincial park
1219 Burloak Drive, Oakville
Bronte Creek is home to 7 easy, stroller-friendly trails in Oakville ranging from 1.6 to 17.1 km, all included in your day-use fee or with your membership. Playgrounds, washrooms and picnicking are also available. See our article on Bronte Creek here.
Crawford lake Conservation Area
3115 Conservation Road, Milton, ON
1 km Crawford Lake Trail is a beautiful boardwalk. There are other trails ranging from 1.5-3.6 km that are packed gravel. Day Use fees apply or are included in your Conservation Halton Annual Pass with parking included. Washrooms at Visitor Centre and near the parking lot. This is one of our favourite hikes to do with kids.
Stroller-Friendly Trails in Hamilton
Bayfront park Loop Trail
200 Harbour Front Dr, Hamilton
2.4 km of paved trails along the Hamilton waterfront. Free access and free parking, plus washrooms, a playground and green space.
Chedoke Radial Trail
Beddoe Drive, behind Chedoke Golf Course
9.5 km and one of our absolute favourite hikes to do with kids. Packed gravel makes it a favourite for cyclists as well. Shaded and some of the best views of the city. Free parking at Chedoke Golf Course. No washrooms.
Cootes Paradise Trails at RBG
You can access a variety of trails around the Cootes Paradise Marsh, and each has something fabulous to offer. We love the area near the Hamilton Aviary Caleb's Walk, Ravine Road Trail with its packed gravel trail. Download the Cootes Paradise trail map here and you can expand your walk as long as you'd like! Paid parking is available at various spots around Cootes Paradise.
Princess Point Loop
330 Macklin Street North, Hamilton
1.9 km of trails on packed dirt. No washrooms, but free access to the trail with paid parking at the trailhead.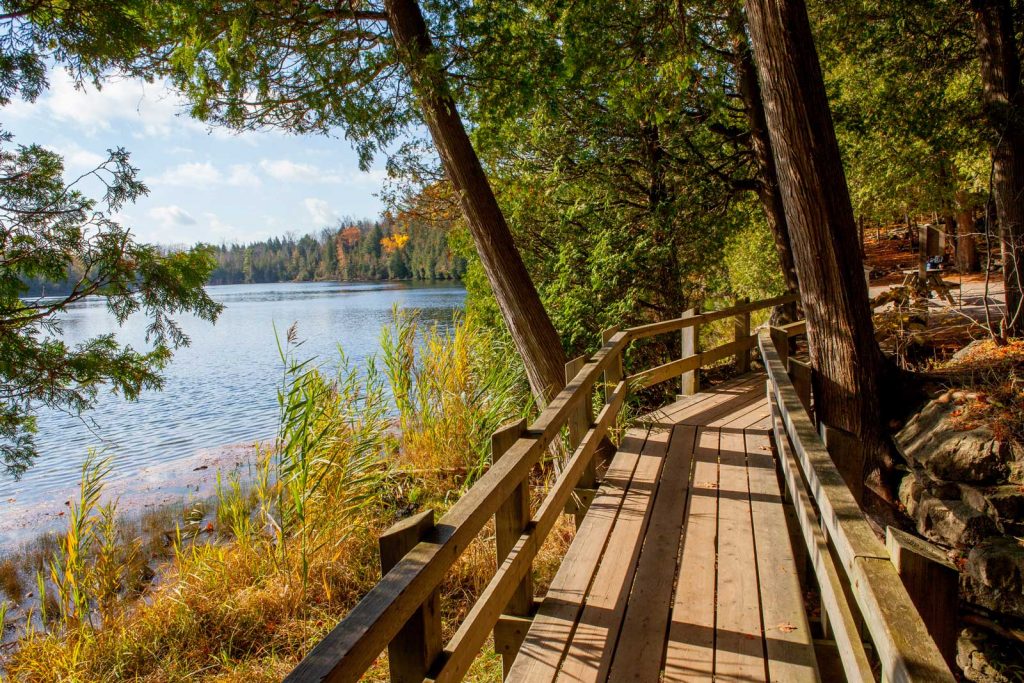 Main Loop at Dundas Valley Conservation Area
650 Governors Road, Dundas
2.5 km long and one of our favourite hikes to do with kids. Ample shade, streams and even equestrians to see on this packed dirt stroller-friendly trail in Hamilton. Per vehicle entrance fee of $11, includes parking and is well worth it. Washrooms are available.
Valens Lake Boardwalk Trail
1691 Regional 97 Rd, Cambridge
4.2 km boardwalk and packed dirt trail around Valens Lake. One of our favourite beaches as well! Day use fees apply or are included with your Conservation Hamilton annual pass. Parking is included in fees. Washrooms available.
Joe Sam's Park
752 Centre Rd, Waterdown
8.5 km of stroller-friendly trails in Hamilton are accessible in all seasons. Boardwalk, paved and packed gravel, grass. Ball diamonds, playground and dog park. Free access and free parking.
Rockwood Conservation Area
161 Fall Street South, Rockwood
2.9 km of trails that vary between packed gravel, soil and boardwalk. Day use fees apply or use are included with your Grand River parks membership. Parking is included in fees. Washrooms available.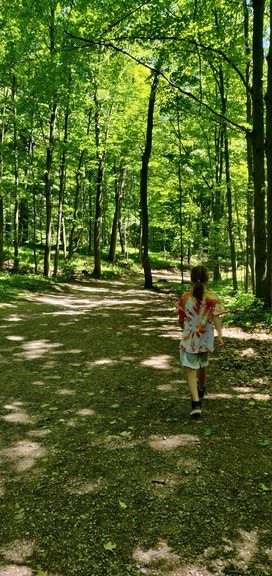 Read Our Latest Articles
Catch up on what we've been covering! Here are our latest reads, hot off the presses just for you. Never miss an article when you subscribe to our weekly newsletter filled with kid-friendly fun and events.