It's the time of year to visit a Christmas Tree Farm near Hamilton and Burlington to bring home your holiday centrepiece. You can choose to cut your own tree at a Christmas tree farm near you or buy one that's pre-cut and ready to tie to the roof of your car. Christmas Tree Farms have the usual precautions in place, and some are asking that you pre-book your visit. Make sure to read our details before visiting your favourite local Burlington and Hamilton Christmas Tree Farm.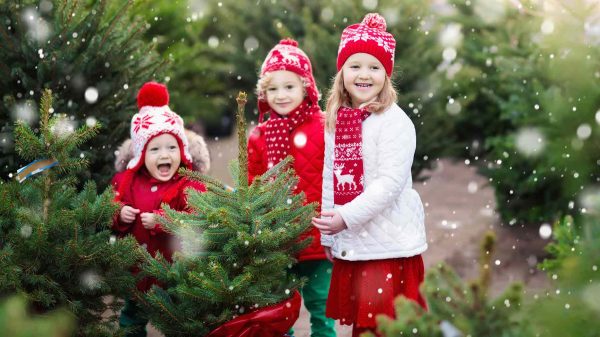 local Christmas Tree Farms
Opening day: Dec. 2, 2023 (until they run out of trees)
Address: 1865 Wilson St W., Jerseyville, ON, L0R 1R0
Price: Pre-cut starting at $60 (taxes included), Cut your own $70 (taxes included)
Details: Multiple varieties and sizes from 4' to 14'. They take care of the bailing, shaking and drilling. Buy a bag of marshmallows and a stick to roast marshmallows on the outdoor fire pit. All proceeds will go to the Alzheimer's Society and patients who are battling dementia.
Activities for kids while you shop! Bring your phone to take part in the kids scavenger hunt. Every family that completes the hunt will win a free gift from Andrews. Wagon rides will be available at weekends. No reservation is required.
Opening day: Nov. 12, 2023 from 9am-3pm daily
Address: 1788 Charlotteville Road 8 East, Simcoe
Details: This 49-acre farm has a selection of trees, wreaths and greenery. All trees are $55. Netting is $5. No shaker. Wreaths start at $35.
Opening day: Friday, November 24, 2023 and open 9-5 weekends and noon till 7 pm on Saturdays and Sundays
Address: 4231 Derry Road, Milton ON, L9E 0P2
Price: n/a
Details: Phone in your pre-cut tree order for next day curbside pick up, Saturday, December 2 is National Christmas Tree Day and $4 from each tree will be donated to the Community Foundation of North Halton. No reservation required, though the gift barn and other activities will be closed this season.
Opening day: Open daily from November 18, 2023 thru December 23 from 9 am – dusk
Address: 9467 Erin East Garafraxa Townline, Hillsburgh, ON N0B 1Z0
Price: Starting at $79
Details: The Heritage Barn Gift Shop will be open and you can arrange to have your purchases delivered! Hit the trails, then warm yourself up by the outdoor fire while enjoying a decadent hot chocolate from the gourmet hot chocolate bar! Bring your appetite! The Horse Barn Canteen serves lunch on weekends.
Opening day: Schedule an appointment online
Address: 7373 Concession 1, Puslinch, ON N0B 2J0
Price: not posted
Details: At Jingle Bills we grow each tree without the use of pesticides to ensure your tree is as natural and healthy as any tree found in the woods. Choose from White Pine or White Spruce for the perfect focal point for your celebrations. Bring a sled when the weather is suitable for tobogganing.
While you're here, visit Jingle Deb for hot chocolate, warm apple cider and cookies, then head over to the Elves Marketplace where you can use Santa's Mailbox to send a letter to the big man in red!
Opening day: Starting mid-November, weekends from 10am – 4pm by appointment
Address: 1233 Safari Road, Millgrove, ON L8B 1A4
Price: n/a
Details: Fresh cut trees and wreaths are free of herbicides and pesticides.  Accepting cash or e-transfers. By appointment only.
Opening day: By reservation for tree cutting prior to Dec. 6, 2023. Christmas store open Nov. 4 & 5 and 11 & 12 from 10am – 4pm.
Address: 1974 Concession Road 2 W, Hamilton (Lynden), ON
Price: $90 (including tax) and up
Details: Offering both pre-cut and cut your own trees. Some dates require a reservation. Check their website to plan ahead and avoid disappointment. 
Opening day: Last weekend in November – Dec. 24 yearly,

from 9 am till 5 pm – open Thursdays thru Sundays

Address: 1650 Concession 6 West in Flamborough
Price: n/a
Details: Offering pre-cut and cut your own. Children's Play Area, Fire Pits, Miniature Train, Antique Sleigh Fun for All!
Opening day: 2023 dates not yet posted
Address: 1952 Ainsley Rd, Hamilton, ON L0R 1L0
Price: $50 and up. Cash payment.
Details: They grow Norway spruce, white spruce and white pine. Well behaved dogs on lease are welcome at the farm. You may bring your own food and drinks to enjoy.
Opening day: Not yet posted
Address: 2291 Kilbride St, Burlington, ON L7P 0H7
Opening day: Saturday, November 25, 2023. Open 9-4:30 daily.
Address: 1762 Concession 6 West, Rockton/Hamilton
Price: $78 HST included.
Details: Cash only. No appointment is necessary. Check the website to see if hayrides and the warming shelter are available.
Opening day: Saturday, November 18, 2023. Open weekends from 10am – dusk
Address: 7156 White Church Road, Mount Hope, Ontario
Price: n/a
Details: Selling cut your own and pre-cut trees with lots of varieties to choose from. No additional charges for drilling and bagging. Leashed dogs are welcome.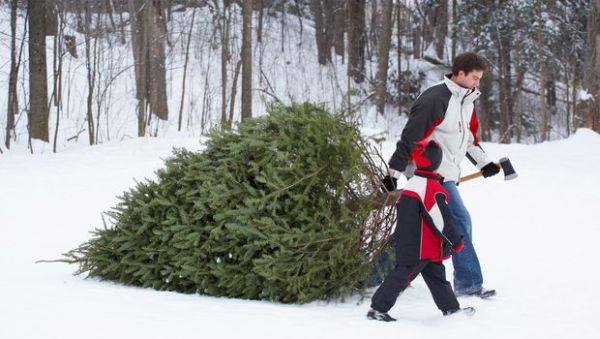 Have a Holly, Jolly Time With These Helpful Articles
Enjoy some of our most recent articles on all things Christmas. Or click here to see everything Winter-related.