Nestled in the Aldershot community of Burlington lies a hidden gem, the Cherry Hill Gate. This nature reserve, part of the Royal Botanical Gardens lands, beckons outdoor fans, offering a perfect blend of wilderness, charming hiking trails, and a peaceful atmosphere. Come along with us as we delve into the wonders that await visitors at Cherry Hill Gate.
Like the outdoors? You will love these…
Where Is Cherry Hill Gate?
Located in Burlington, Ontario, Cherry Hill Gate is part of the Royal Botanical Gardens family of natural properties. Access to the trail is free and easy – two reasons we love this location so much. The entrance is on the north side of Plains Road, just west of the main RBG Centre. Free parking is available if you are a member, otherwise, you can pay for parking at the meters.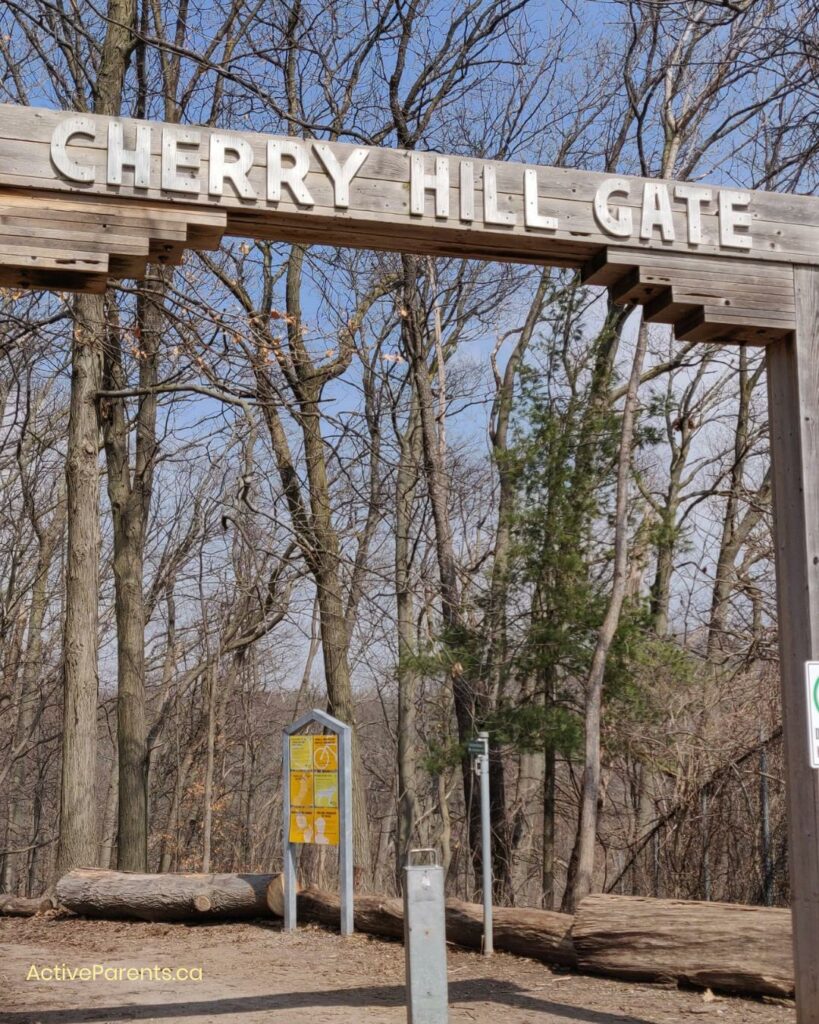 Wildlife Love Cherry Hill Gate
Cherry Hill is a sanctuary for wildlife, providing a harmonious habitat for many species. Keep an eye out for deer if you visit early in the morning or at dusk. It is not uncommon to encounter squirrels darting playfully or glimpse a fox silently surveying its surroundings. The delicate songs of warblers and the croaks of frogs create a symphony of nature's vibrant chorus. For nature enthusiasts and photographers, Cherry Hill offers endless opportunities to observe and capture the beauty of these remarkable creatures in their natural habitat.
What kind of wildlife should you be on the lookout for? Birds, both in the trees and in Grindstone Creek, squirrels, chipmunks, and small (non-poisonous) snakes. In the creeks and ponds, watch for frogs and salamanders, and you may even see some water mammals like beavers!
Many visitors bring sunflower seeds, peanuts and other favourites to feed the birds and chipmunks.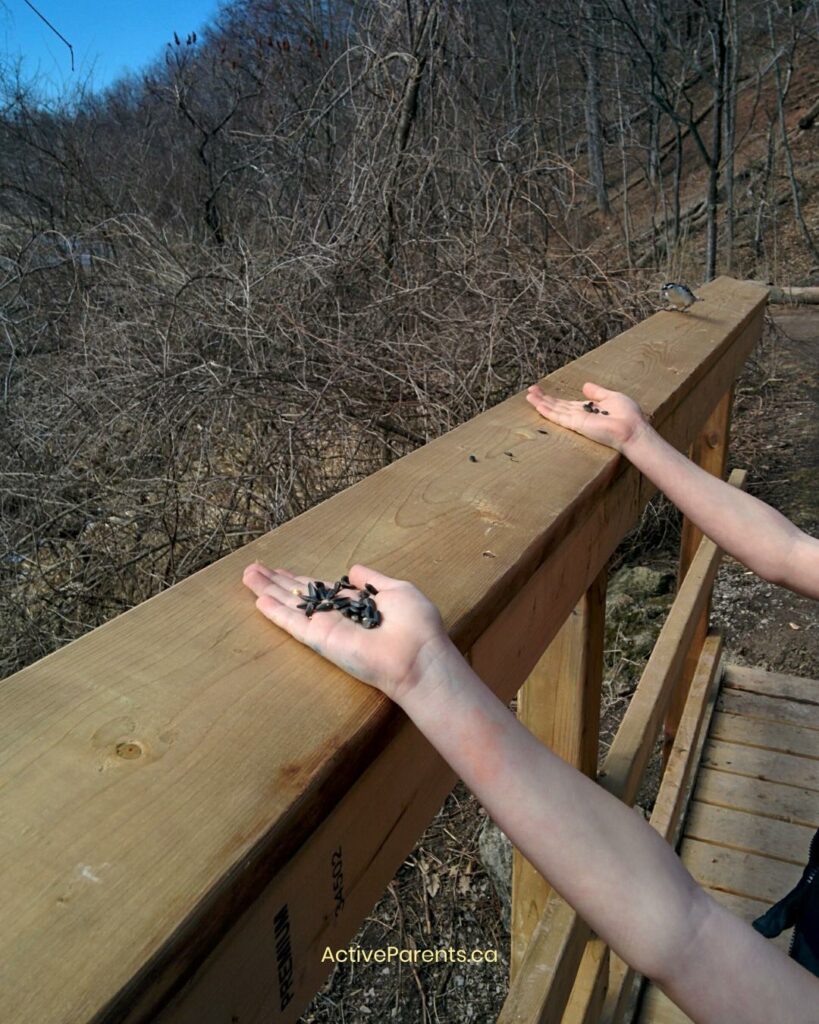 Trails and Hiking
Cherry Hill Gate boasts an array of picturesque hiking trails that cater to various skill levels. From leisurely strolls to challenging hikes, there is something for everyone. The trails wind through lush woodlands, meandering alongside babbling brooks and captivating wildflower meadows. Nature lovers will relish the chance to explore the diversity of ecosystems present in this unique environment.
The Cherry Blossom Trail is ideal for a leisurely walk, guiding you through a beautiful forest adorned with vibrant cherry blossoms in the spring. If you seek a more challenging adventure, the Summit Trail offers breathtaking views from the top, rewarding hikers with panoramic vistas of the surrounding landscape.
The trail is made up of packed gravel and sand, wooden boardwalks and bridges like the one below. It's very stroller/wagon friendly. There is a steep hill at the very beginning of the trail, but as long as you hold on tight, you'll be fine. wheelchairs may not find this area as easy to maneuver, though.
Look over the rails of the bridges as you pass and see if you can catch a glimpse of fish, ducks or even a beaver! There is so much life just below the surface.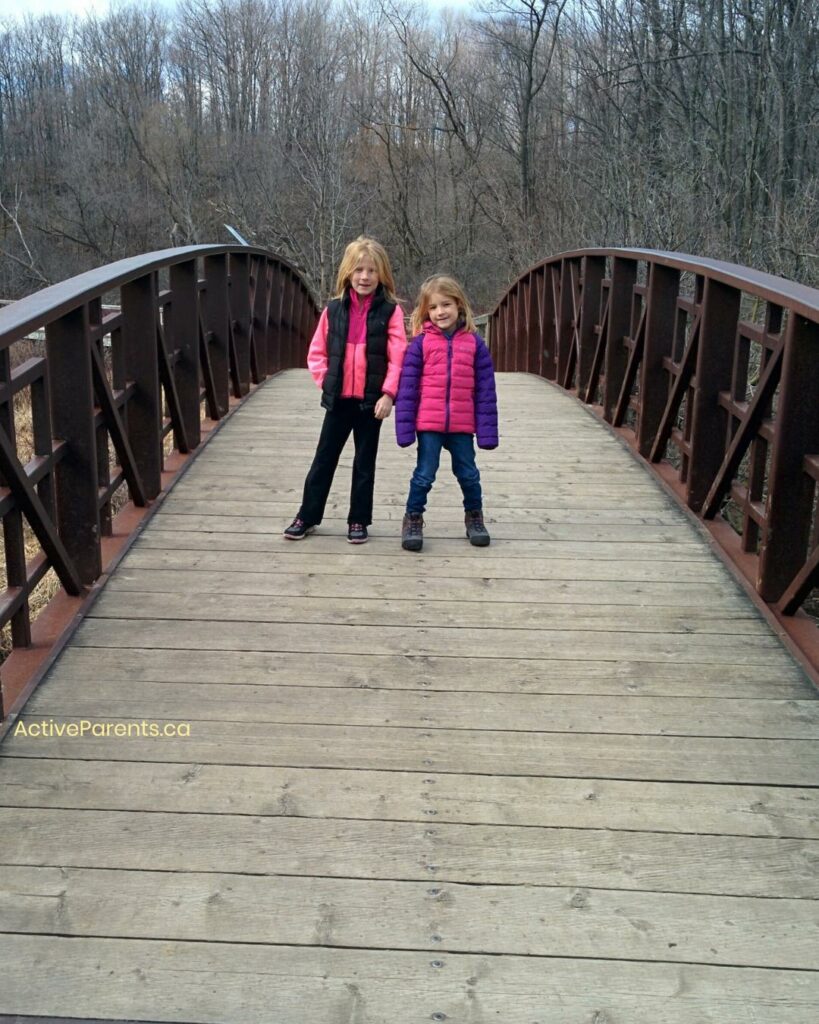 Do You Recognise This Tree Stump?
You will see a number of families enjoying Cherry Hill when you visit. It is a top destination in all weather because it's free, stroller and wagon-friendly, and keeps kids engaged with animal signings and climbing. One of the best views, in my opinion, is the upturned tree complete with a wild spray of roots. We get a photo every time we visit!
Cherry Hill Gate provides an escape from the hustle and bustle of everyday life. This is an excellent way to spend time in the fresh air with your family.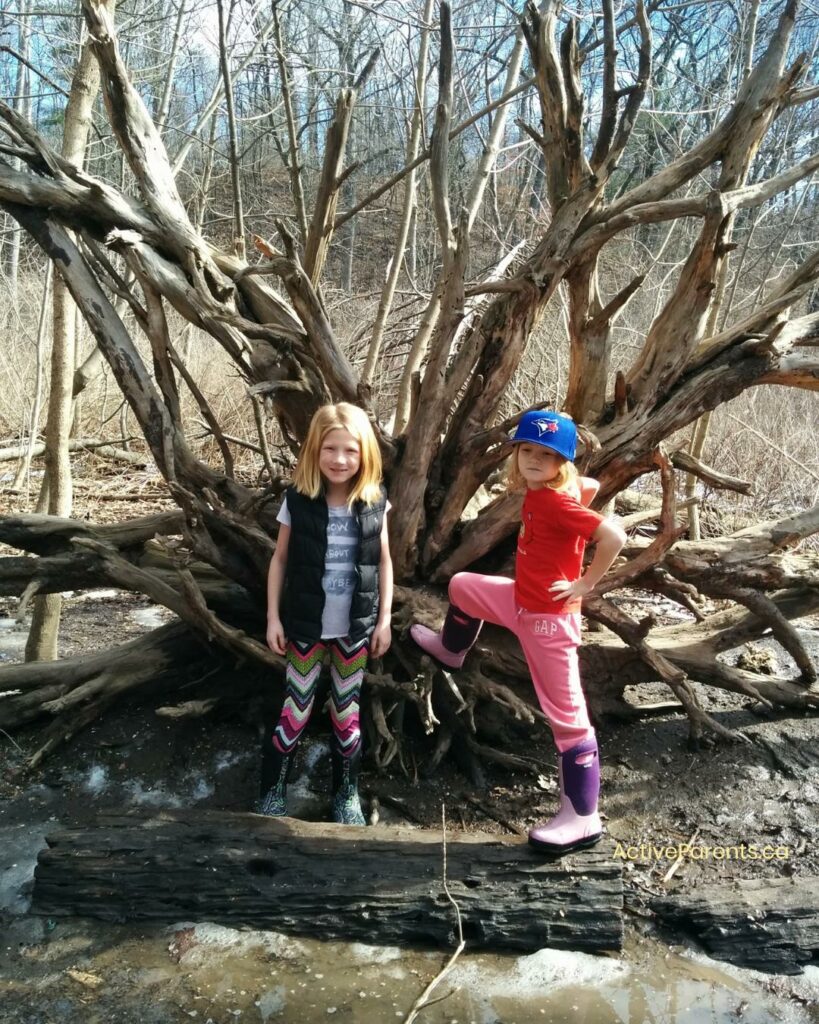 More Ideas For Family Fun
We've been to so many cool places, and we've made it our mission to share all the fabulous locations we find with you. Whether you're planning a day trip or looking for the best playgrounds, we've got your back. We are all about discovering the most amazing indoor play areas, farms and animal experiences, and a whole bunch of other visit-worthy local attractions. Check out our latest blog posts below to make sure you have an absolutely epic weekend!