One of Burlington's largest parks, Norton Park is home to something for everyone, at every age, during every season. You're going to love playing here.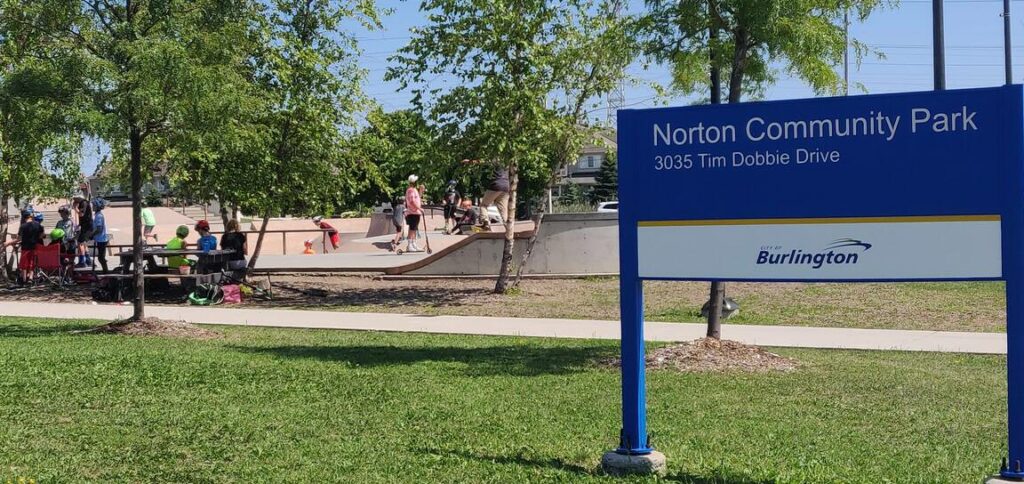 Community Centre and Neighbourhood Hub
Located right beside the Haber Community Centre in Burlington's Alton Village neighbourhood, you can actually spend an entire day on these grounds and have the kids entertained from start to finish. The Haber community centre is home to multiple drop-in sports and activities for all ages. Haber community centre is also home to the Alton branch of the Burlington public library. This library is unique because it's shared with the high school students at Frank J. Hayden Secondary School. We've often visited and loved watching the "big kids" interact with the little ones in the library. It's. great spot to recruit babysitters, too!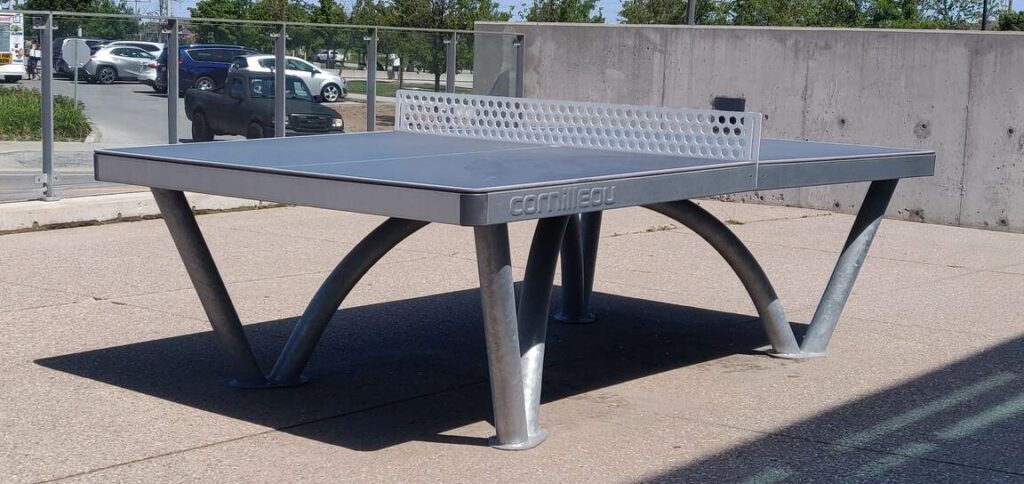 Norton Skate Park
This is one of Burlington's most popular – and largest – skate parks. There are ramps, rails, stairs and a huge bowl. Kids of all ages use this skate park for scooters and skateboarding, especially on weekend afternoons and over summer vacation. Avoid the crowds by coming early in the mornings whenever you can.
Cool Down At The Splash Pad
The spray/splash pad at Norton Park is a good size and offers lots of hoses and nozzles for kids to run through. The jets are turned on with the push of a button, and kids love being in control! Not much shade here though.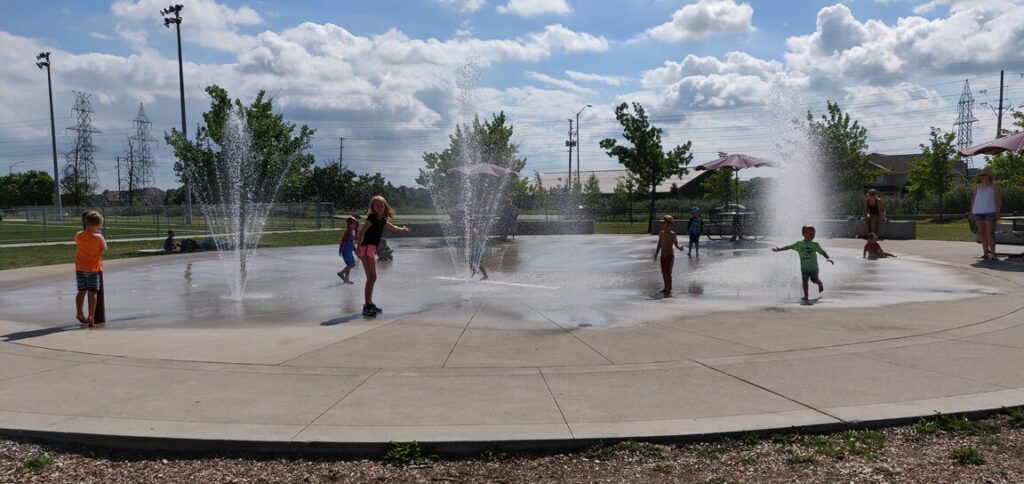 Norton Park is Home To A Large Playground
The play structure has unique pieces that encourage full-body play and lots of movement for kids. SLides, swings, climbers and more. I loved that they included a teeter-totter with an adaptable special needs swing on one end to encourage inclusive play.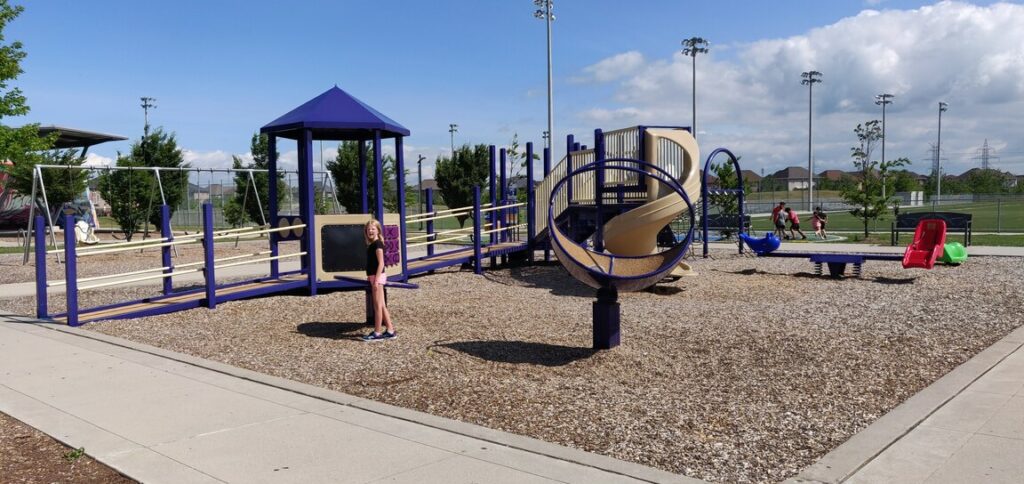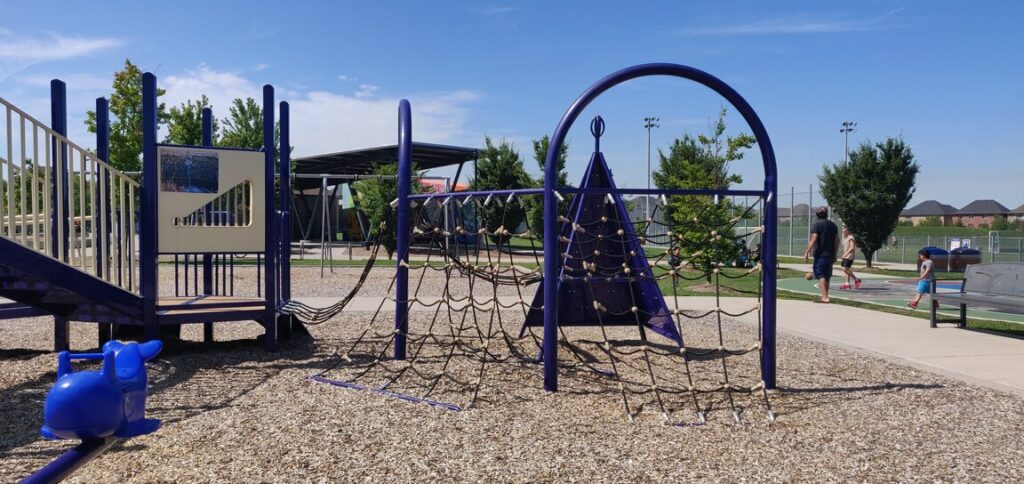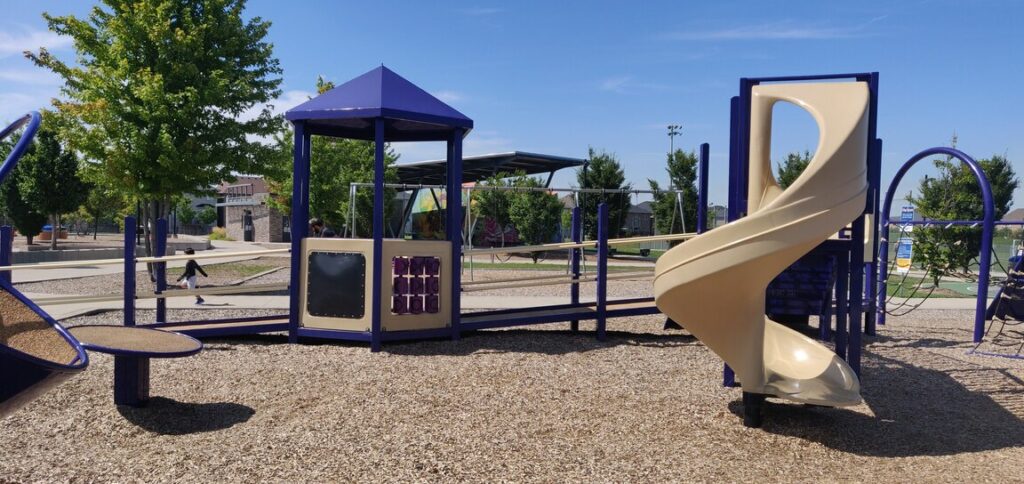 Norton Park Playground Features and Amenities
Free Parking
Skatepark with ramps, stairs, rails and a bowl
Soccer/football fields
Wide-open grass field
Woodchips groundcover
5 swings (3 big, 2 baby, 1 special needs)
Teeter-totter with special needs seat
2 slides
Benches around the skate park
Water bottle refill station
Splash pad
Small tables near the splash pad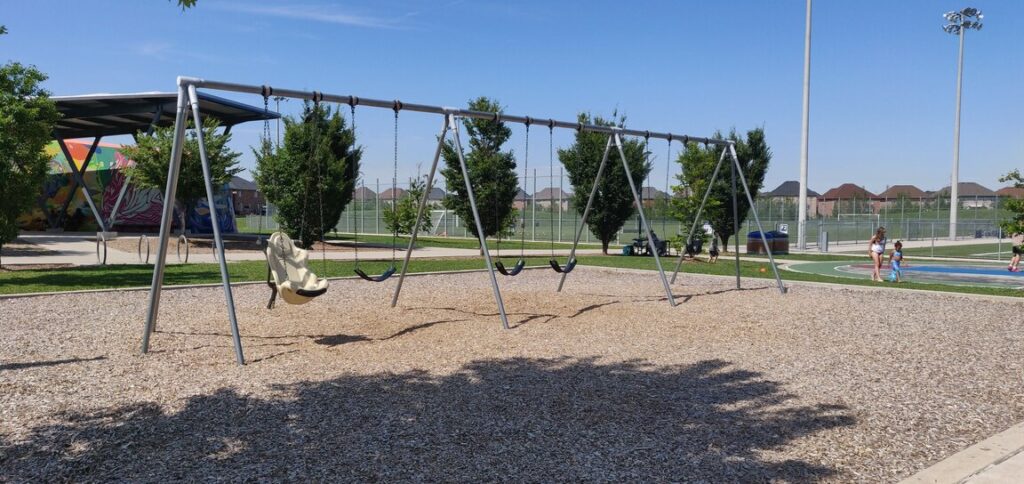 Walk a few feet around Norton Park and take in the outdoor art!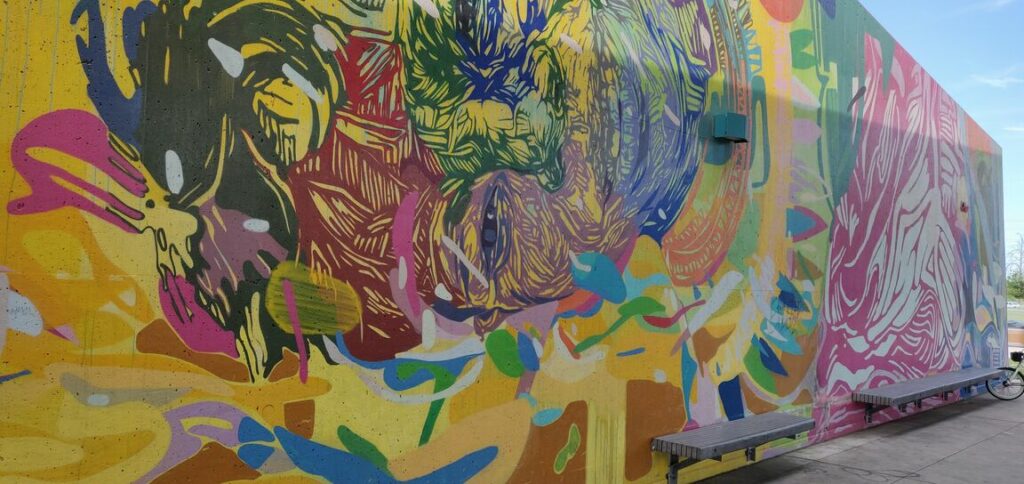 Norton Park is located at 3040 Tim Dobbie Drive, Burlington, ON, L7M 0M3.
More Ideas For Family Fun
We have visited hundreds of places and written about them to help you find the very best destination for your next day trip or outing. We love sharing indoor play places, playgrounds that go above and beyond, and more! Here are a few of our latest blogs to help you have a great weekend.