Your tweens and teens will love these things to do in Burlington and Hamilton so much that they may even invite you to join them! Big kids are always looking for things to do that are cool and a little bit more mature. Some have outgrown playgrounds and afternoons at indoor play centres, but there is still a ton of things to do locally to keep them entertained.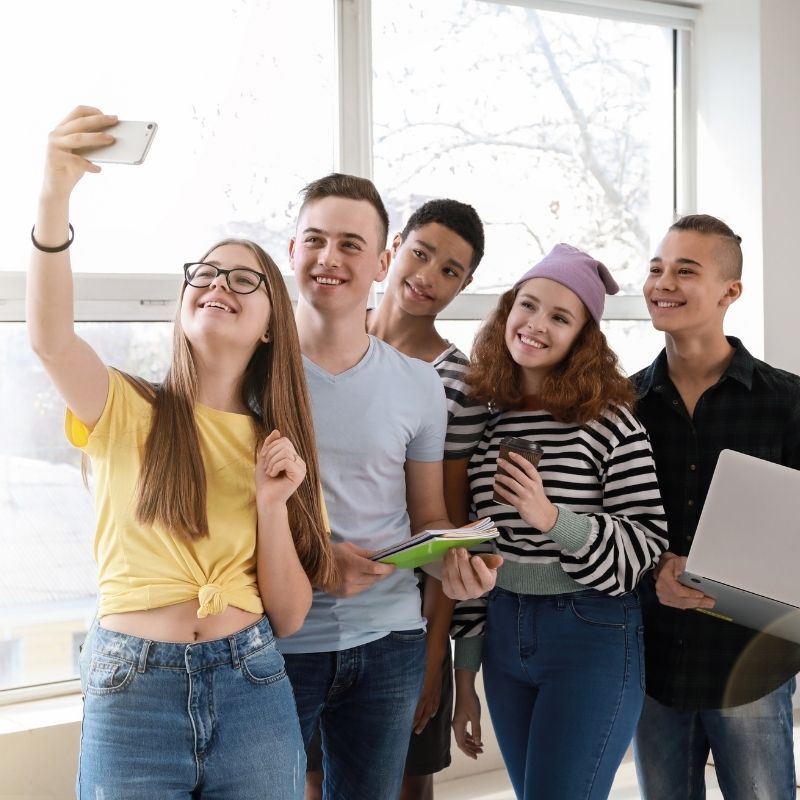 From timeless activities like going to the movies, to the super-special-experience outing like an escape room or axe throwing, we have lots of ideas for your kids to do with their friends or with you.
Did we miss an activity that your tweens and teens love to do in Hamilton, Burlington, Oakville or Milton? Tell us here or submit your business here.
Great Spots To Meet Friends
We're classifying tweens in that 11-13 age where they don't need you to take part in their fun, but they do need you to drive them and stay in the vicinity while they enjoy themselves. Teens are those kids who you can drop off and know they'll be responsible for themselves. My kids are on the cusp of both age groups, so if you want to see what we get up to, follow us on Instagram.
Once they've exhausted this list, here are some more ideas to get tweens and teens together.
Play Great Board Games At Home – here is the list of our favourite family board games. We break it out by age and tell you which ones are well worth purchasing for your collection.
Head to the Skate Park – We have a list of great skate parks in Oakville, Burlington and Hamilton. Bring your board, your bike or your scooter and meet your friends.
Ride The Dirt Track – Speaking of parks, Nelson Park in Burlington has an awesome dirt jump track!
Have a Social Distanced Game Night – If the friend group is a little spread out, move the fun online. There's nothing like a pandemic to perfect the best ways to play games together virtually.
Volunteer As A Group – There's no better way to feel good than volunteering, and with a group of friends to keep you motivated and accountable, there is no limit to how much impact your teens can have!
Get Outside – No matter the weather, some time in fresh air is good for everyone. Skate in the winter and hike in the summer.
Have You Tried Geocaching? It's an outdoor scavenger-type hunt where you use your GPS and a free app to find caches hidden in the wild. Once you find one, you record it in your app ad sign the logbook.
More Ideas For Family Fun
We have visited hundreds of places and written about them to help you find the very best destination for your next day trip or outing. We love sharing indoor play places, playgrounds that go above and beyond, and more! Here are a few of our latest blogs to help you have a great weekend.