Did you google "Activities For Teens Near Me" to get here? If you did – welcome! We have pulled together a long list of fun activities for teens and tweens to do with their friends. And maybe if you're lucky, with you too!
In this list, you will find ideas for fun and engaging activities that you can do with your teen, as well as activities that they can do on their own or with their friends. From outdoor adventures to creative pursuits, there is something for everyone. So let's get started and discover some exciting activities for teens!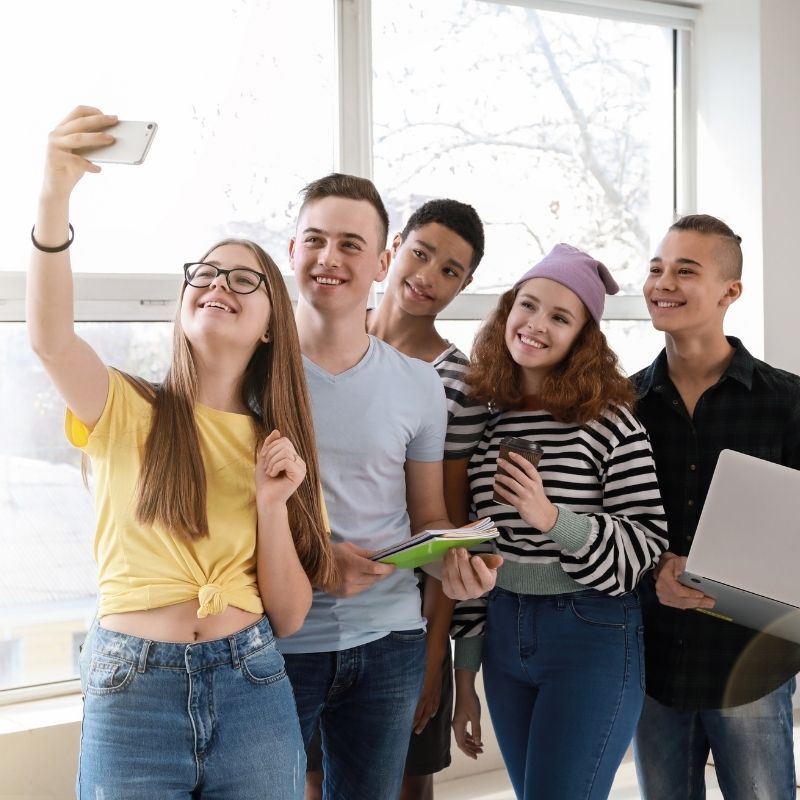 From timeless activities like going to the movies, to the super-special-experience outing like an escape room or axe throwing, we have lots of ideas for your kids to do with their friends or with you.
Did we miss an activity that your tweens and teens love to do? Tell us here or submit your business here.
Great Spots To Meet Friends
Being a teenager can be a challenging time, but it can also be a time of exploration and growth. As a parent or guardian, it can be challenging to find activities that your teen will enjoy and that will also help them develop important life skills. My kids fill into both tween and teen age groups, so if you want to see what we get up to, follow us on Instagram.
More Activities For Teens and Tweens
Play Great Board Games At Home – here is the list of our favourite family board games. We break it out by age and tell you which ones are well worth purchasing for your collection.
Head to the Skate Park – We have a list of great skate parks in Oakville, Burlington and Hamilton. Bring your board, your bike or your scooter and meet your friends.
Ride The Dirt Track – Speaking of parks, Nelson Park in Burlington has an awesome dirt jump track!
Have a Social Distanced Game Night – If the friend group is a little spread out, move the fun online. There's nothing like a pandemic to perfect the best ways to play games together virtually.
Volunteer As A Group – There's no better way to feel good than volunteering, and with a group of friends to keep you motivated and accountable, there is no limit to how much impact your teens can have!
Get Outside – No matter the weather, some time in fresh air is good for everyone. Skate in the winter and hike in the summer. Nature provides some free and fabulous activities for teens and tweens.
Have You Tried Geocaching? It's an outdoor scavenger-type hunt where you use your GPS and a free app to find caches hidden in the wild. Once you find one, you record it in your app ad sign the logbook.
Read Our Latest Articles
Catch up on what we've been covering! Here are our latest reads, hot off the presses just for you. Never miss an article when you subscribe to our weekly newsletter filled with kid-friendly fun and events.