Mother's Day is fast approaching and it's one more great opportunity to celebrate the mother figures in your life! We can help you spoil those moms in your life with our inspirational list of things to do on Mother's Day. Brunch, spas, local attractions, Mother's Day events and more. Some moms like quiet time at home with their loved ones and some want to be celebrated loud and proud, therefore we put together suggestions for great things to do on Mother's Day with the moms you love the most.
We live in a perfect location for celebrating Mother's Day with the important moms in our lives. Below you'll find recommendations for indoor and outdoor places to take the one you love, as well as great spots for a delicious Mother's Day brunch. Our calendar links you to the biggest list of Mother's Day events in the area.
If you know of something great to do with Mom on Mother's Day, please help us grow this list! Click here to share your suggestion with us.
Looking for some spur-of-the-moment Mother's Day ideas? Our events calendar is open 24/7.
Indoor Places To Take Mom for Mother's Day
May weather can be unpredictable so play it safe and plan an indoor activity with Mom. Here are some suggestions from the moms in our community.
Visit Gage Park Greenhouse – The tropical greenhouse in Gage Park is like a mini-vacation and, therefore it must be an ideal destination for moms who love gardening, plants and flowers. In addition to the hundreds of plants and flowers, look for the koi fish and turtles swimming about. Entry is free, and donations are appreciated. A top-rated spot to visit on Mother's Day in Hamilton. Read about our visit to the greenhouse.
The Art Gallery of Hamilton is one of our fave spots to visit with all 3 generations of our family. School-age kids will love the exhibits on the 2nd floor and there will be lots of discussion about that cool VW Bus! As a result, the multiple floors of art and installations will keep your eyes entertained all Mother's Day in Hamilton! Read about our latest visit to the AGH.
Royal Botanical Gardens – RBG is home to beautiful indoor gardens that will convince you you're on vacation. You can visit the Rock Garden or their other beautifully maintained grounds. RBG is a long-time favourite of our "Gramma" and I think yours will love visiting on Mother's Day. Read about our latest visit to the RBG.
The Art Gallery of Burlington is home to various exhibits in an assortment of mediums, however, it's very family-friendly, too. Make sure to see the space dedicated to impromptu creativity, complete with book nooks for reading. The gallery is wheel-friendly and spacious. There is a small greenhouse with a relaxing water feature. Large windows make the gallery bright and airy. Admission is free, and donations are appreciated. ABG website.
More Indoor Things To Do on Mother's Day
Take Mom To The Movies at a local, indie movie theatre like The Westdale in Hamilton, Film.ca in Oakville, Landmark Cinema in Jacksons Square, the 100-year-old Playhouse Cinema, or at CineStarz in Downtown Burlington. Many have special screenings as part of their Mother's Day events. In addition to a smaller, more intimate theatre size, you also enjoy lower ticket prices, but the concessions and quaintness are big big big!
Get Creative – Got an artsy mama? Take them to paint some pottery at a local paint-your-own-pottery studio. It's a great activity for families, and she'll get a mini-masterpiece to remember the special day by. Find a local PYOP studio here.
Outdoor Places Moms Love Visiting
Royal Botanical Gardens is home to some of the most stunning gardens and green spaces in southern Ontario and how lucky are we to live nearby! If the weather plays in your favour, take Mom and the whole family to walk through the grounds and see the magnolia trees in bloom and the beginnings of the cherry blossoms! Bring your camera and pre-book your parking because this destination is popular.
Spencer Smith Park is a popular destination in Burlington. Stroll the paved, wheel-friendly waterfront trail all the way to the lift bridge, check out the cherry blossom trail and enjoy the playground if you've got little kids with you. You'll find great lunch and dinner options, for instance, Mother's Day brunch at Spencer's at the Waterfront, and lots of coffee and dessert shops, too! Parking is free on weekends and there's lots of it in the parking complex at Lakeshore and Locust Street. Find shops and restaurant details here.
Play Some Mini Golf – Mini Putt is a perfect sport because it requires very little talent and causes lots of laughs! Some of the best local courses are open for the season, find them here.
Nature Walk and Talk – Take your favourite mom on a walk, stroll or hike in Hamilton or Burlington. We have a list of family-friendly spots to walk to help you choose the trail that suits your group the best. Click here and grab your shoes!
The University of Guelph Arbouretum makes for a lovely stroll and a peaceful way to spend time outdoors. Kids will love the natural playground, and gravel paths make it easy for walking. Above all, be sure to enjoy the Japanese Garden and the native trees.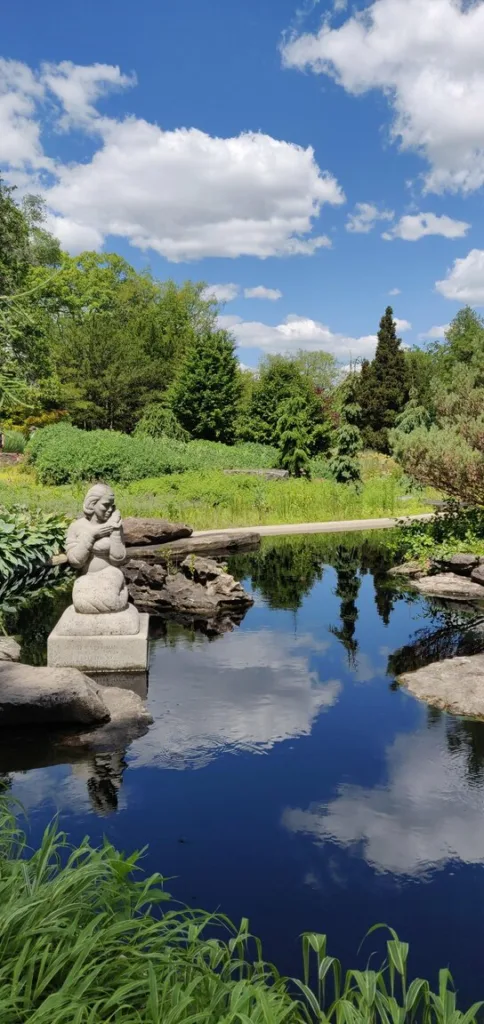 Visit A Local Garden Centre
Mom will love anything you give her, but why not take her to the garden centre and enjoy a few hours in a plant lover's paradise? I had no idea this was one of the most popular Mother's Day events and outings! We asked our friends with green thumbs which garden centres are worth a visit, and here's what they recommended:
Burlington's Centro Market is home to a garden centre and farmers market, and the market opens for the season on Mother's Day, May 8, 2022
Holland Park in Dundas is a popular spot to find plants, flowers, and fresh-made arrangements
Visit Harper's Garden Centre in Ancaster. Their website boasts 15,000 unique items to choose from!
Winona Gardens is a local favourite and a 3rd generation family-owned garden centre
Terra has greenhouses in Milton, Burlington, Hamilton and Waterdown and is a trusted garden centre for many.
These Top-Rated Restaurants Are Perfect For A Mother's Day Brunch
We check with local foodies, tourism and of course, Moms, to find their favourite brunch spots for Mother's Day and any day worth celebrating. These delightful spots will surely book up quickly for Mother's Day, so as soon as you find one you like, call and make a reso. Above all, enjoy your selves.
Best Brunch In Oakville:
The Crepe Kitchen offers you over 40 types of savoury and sweet crepes served all day long.
Community Resto is a vegan staple in Oakville, but even for meat eaters like me, it was a delicious treat for the tastebuds. Waffles, pancakes, breakfast burritos and more.
Harpers Landing has never disappointed me! Their brunch menu boasts every delicacy you can imagine from eggs benny to huevos rancheros and cheesecake stuffed french toast (heaven!)
Burlington's Best Brunches
Pur & Simple is a frequent stop for my "ladies who brunch" group because we've never had a bad brunch here. There is something for every dietary need and their food is made fresh and served hot. I recommend their artisan French toast and their skillet breakfasts. And of course, a mimosa to celebrate!
Spencer's at the Waterfront is famous for their weekend brunch and it's plain to see why. Between their beautiful decor, the stunning lake views and their menu offering multiple types of eggs Benedict, the timeless steak and eggs and even a chocolate cake waffle!
Russell Williams speaks my breakfast language! One of the longest-operating restaurants in Burlington offers large portions of homestyle cooking to write home about!
Best Brunch In Hamilton: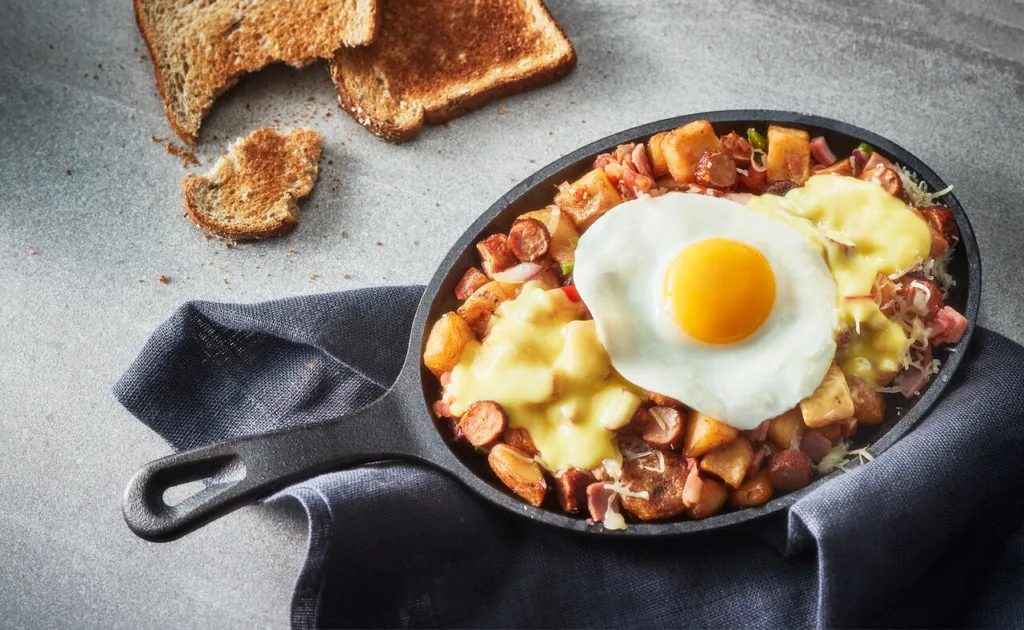 Special Mother's Day Events
Now that you're hungry from our Mother's Day brunch teaser, you must be looking for Mother's Day events to enjoy. Our calendar has a few events you might like to experience with the mamas in your life, so if you are hosting an event, add it to our calendar here.
In conclusion, we are not short on wonderful things to do on Mother's Day. No matter what your day looks like, make or buy the moms in your life a card, and maybe a small gift, but most importantly, call them on Sunday!