Joseph Brant Museum underwent a massive transformation and renovation which was completed in 2019 and you are going to love its bright, spacious look. With multiple galleries and a rooftop garden, there's something for everyone so make sure to bring the whole family. It's perfect for little kids and we even had Grandma with us!
Tip For Your Visit! When you arrive at Joseph Brant Museum, ask for the children's scavenger hunt. The questions are just challenging enough and kids can even earn a prize when they turn in the completed scavenger hunt at the end of their visit. You can find more children's museums and galleries here.
Jump To:
The Burlington Gallery – The History and Origin Story of Burlington, Ontario
The Burlington Gallery talks all about Burlington's history and we honestly learned so many cool things about Burlington and its origins. The exhibits are fantastic and let you get right up close to the historic artefacts.
In The Burlington Gallery kids and grownups will learn all about the history of popular and significant Burlington landmarks. You will witness old toys and board games that our grandparents may have played with. We spent lots of time in this room and we learned a ton. My mother-in-law moved here when she was young, and knows many of the features that are no longer where they once stood.
Teachers and homeschooling families: This would be an excellent place for a field trip!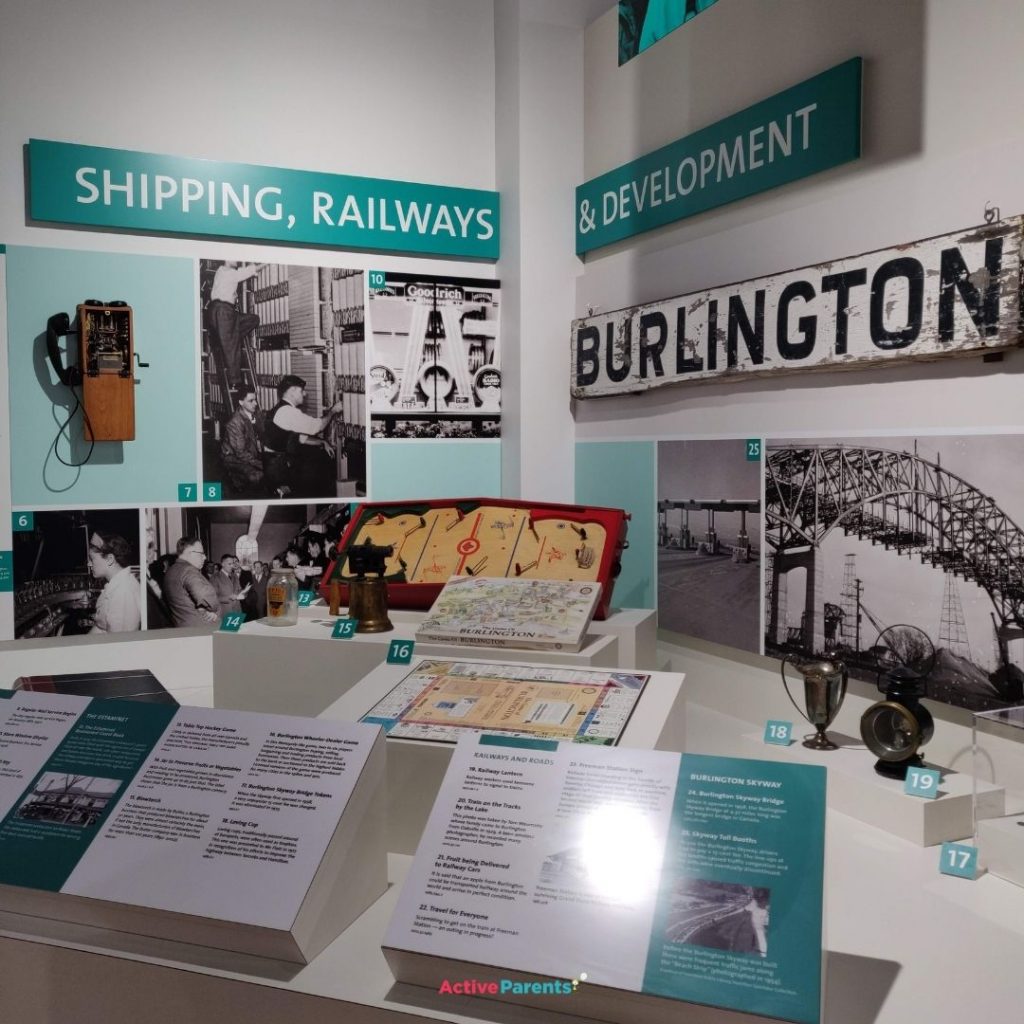 Enjoy A Stay at The Brant Inn
The second large room, called The Costume Gallery, was dedicated to The Brant Inn. Have you heard of it? I had heard a little bit about it, but it was a great exhibit to have Grandma at because she was familiar with so much of the history and the famous visitors it's been host to in its time. She told the girls about the clothing, the music and the jewellery. It's always great to foster that connection between Grandparents and grandkids.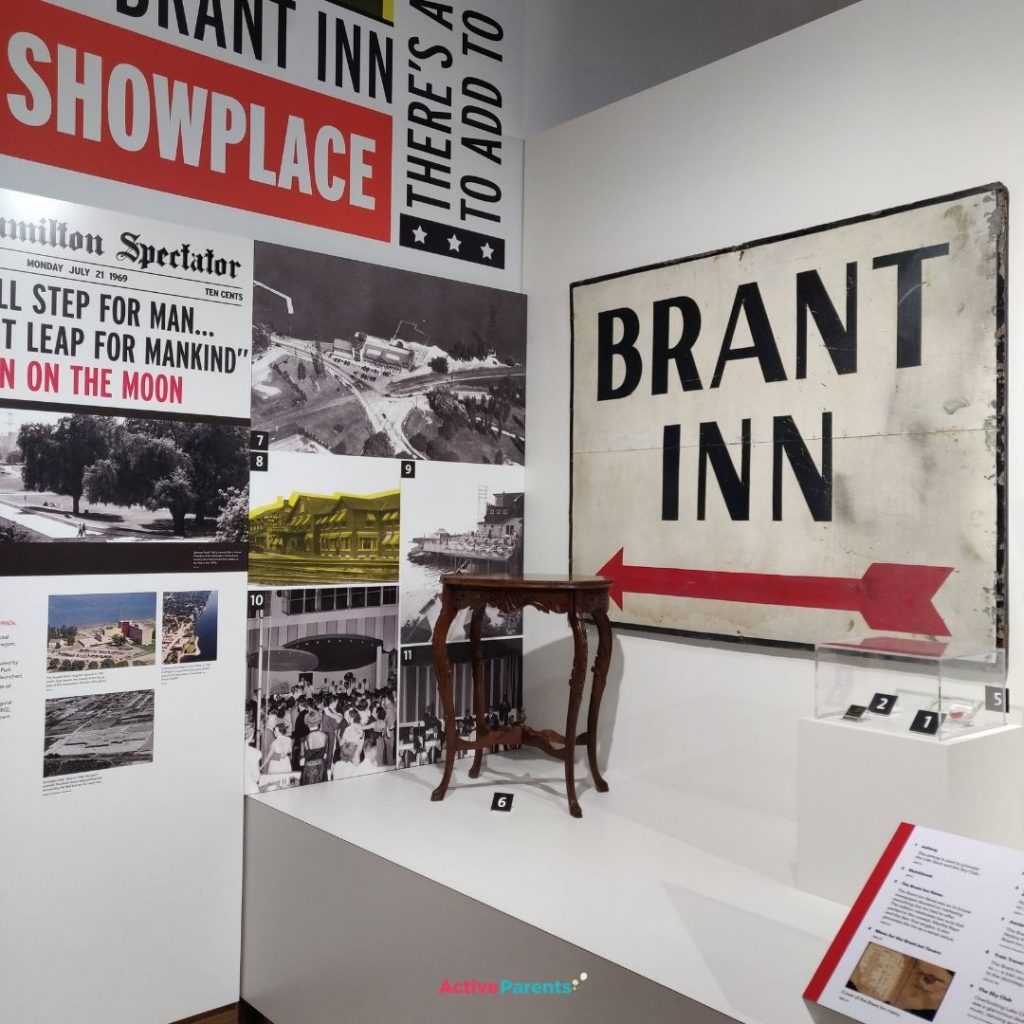 Essential Stop: The Children's Gallery at Joseph Brant Museum
This section focuses on S.T.E.A.M. (science, technology, engineering, arts and math) and delivers it in a way kids will love and learn from. Each exhibit in the Children's Gallery encourages kids to put their brains to use to solve problems and accomplish tasks. Your kids will love it here. My 11-year-old didn't want to leave! And neither did my husband LOL.
Ride the pedal-powered bikes to see how far you can make it around Burlington. Use the massive light-up pegboard to create a picture. Everything your kids do will be hands-on and there are lots of options for open-ended exploration. Parents have the pleasure of sitting back and watching children learn through play.
As we mentioned above, Joseph Brant Museum underwent a phenomenal renovation that has created a beautiful destination for learning and exploring in Burlington. Even the gift shop is gorgeous!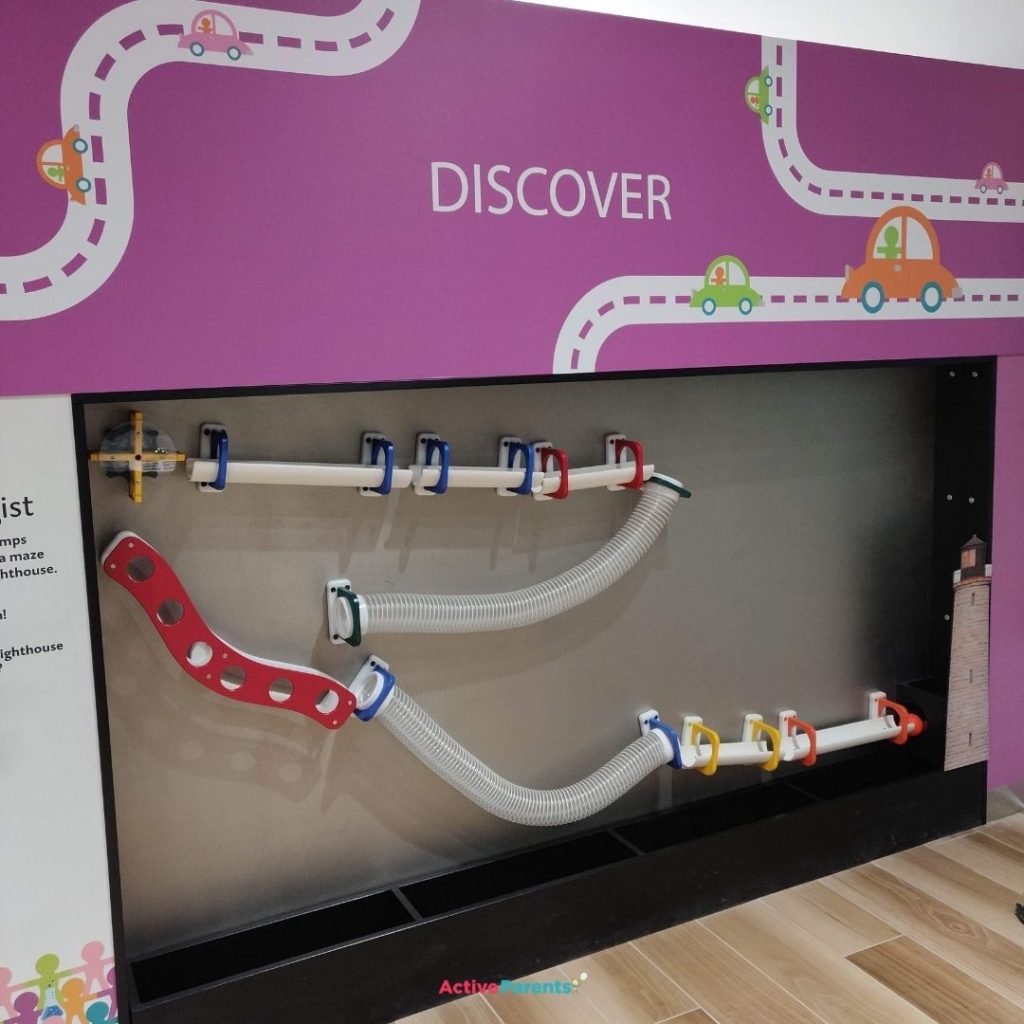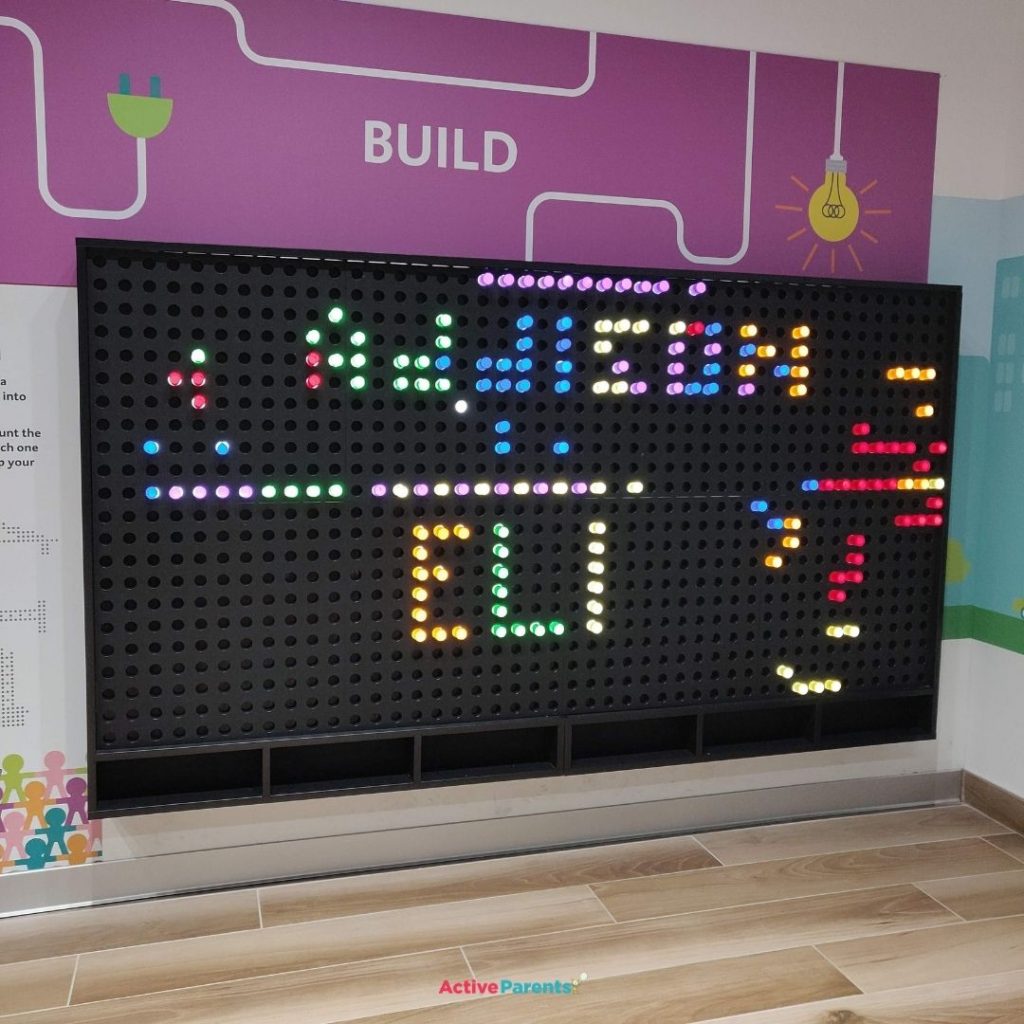 Temporary Exhibit: Canada's Waterscapes
The Canadian Museum of Nature developed this interactive, traveling exhibition. Learn about wetlands, estuaries, rivers, lakes and oceans, and how to protect our environment and waterscapes.
Canada's Waterscapes is on display from June 8 – October 28, 2023.
Upcoming exhibits are Sound, Only Sound and Worlds of the Night from the Sherbrooke Museum of Nature and Science. Dates and details will be added to the Museum website.
Before You Leave…
One of my new favourite places to buy unique presents for friends and family (and a few for myself!) is the gift shop at the Museum. Their products are quality and curated with a keen eye for in-demand items for kids and adults. I love their mugs and keychains, and their wooden children's toys are great for gifting to toddlers. You can shop their gift shop online here.
admission to joseph brant museum
Admission to Joseph Brant Museum includes access to all of the permanent galleries, any special exhibits, the Children's Gallery plus a visit to the rooftop garden. The lake views and seating are a peaceful stop in warmer temperatures, and in December you can see the Festival if Lights at Spencer Smith Park. Pre-book your tickets here, or drop in anytime.
Adults – $10
Seniors – $8
Children 3-12 years old – $6
Children under 2 – Free
Family admission: $30

Family Memberships – $60 for 2 adults and 4 children

(this is a great deal!)
Regular Hours
Tues – Fri 10 am – 4 pm
Closed Mon & Sun
More Great Things To Do Locally