You don't have to get on a plane to have an excellent family vacation! Ontario staycations are our favourite! Here we are sharing some recent staycation adventures that our family has been on. Hopefully these articles will help you plan your next staycation getaway with the family. 
Looking for staycation deals in Ontario? Here are some great resources to check out:
Hamilton, Halton, Brant Tourism
Disclaimer: Occasionally we work with local travel and tourism to check out new cities and attractions, but rest assured, all of the opinions in our articles are our own and honest. 
Some of our links are affiliate links, which means we earn a small income when you book, at no extra cost to you. Thanks for helping to keep the internet running at Active Parents!
ONTARIO STAYCATIONS FOR FAMILIES
A couple of weeks ago we took a weekend getaway to Leamington of all places! And I'm as surprised as you are to say that this hotel is now going
ENJOY SOME OF THESE DAY TRIPS
While you're in trip planning mode, why not check out a great day trip that will keep you a little close to home? We scout out local destinations and report back to you with their details, costs, and what we loved (or didn't love) about them.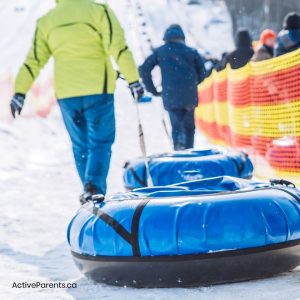 We have some fabulous locations for snow tubing near us. All this snow makes now the perfect time to find a snow tube hill nearby and plan an exciting day on the slopes with your family.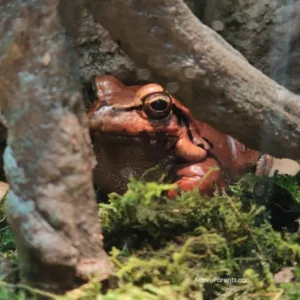 The new winter exhibit at Royal Botanical Gardens, "Frogs!" is on now. We visited on opening weekend and had a great experience learning about rainforest animals, reptiles and insects.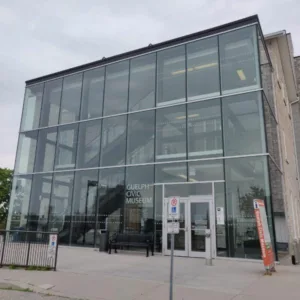 You know how much we love a children's museum, and the Guelph Civic Museum has a wing dedicated to hands-on fun for kids that we know you'll love.
With multiple galleries and a rooftop garden, there's something for everyone so make sure to bring the whole family. It's perfect for little kids and we even had Grandma with us!
Looking for the coolest indoor light festival? Missing out on travel and want to take in the sights of the world without leaving the GTA? Enter Glow Toronto!