The Ultimate Guide To Things To Do in Hamilton With Kids
Are you looking for things to do in Hamilton with kids and teens? We got you covered with this long list of ideas. Active Parents bring you free things to do with kids, indoor play centres in Hamilton and the best hiking spots for kids near you. 
Hamilton is home to beautiful hiking trails that kids will actually want to walk because they have cool surroundings like craters and ruins. Likewise, we have a list of great stroller-friendly hiking trails, too. 
Whether you're looking for casual and free fun like a new playground to play at, or you want fun things to do in Hamilton with your teens, we have great ideas for those, too! 
We love introducing you to a new kids eat free restaurant in addition to helping you find a place to host your next birthday party! 
Need a break from the everyday? We have been on some great weekend getaways and staycations. Read our recommendations here.
No matter what you choose to do today, we hope this guide to things to do in Hamilton helps inspire adventure! 
THINGS TO DO IN HAMILTON WITH KIDS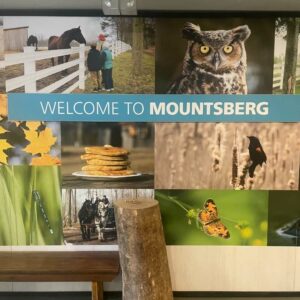 Mountsberg Conservation Area is one of eight Conservation Halton parks. It's located in Campbellville and features outdoor activities and attractions suitable for everyone from littles to tweens. Grown-ups, too!
Read More »
Did you know that each week we publish new articles on things to do with kids and we share them in our Thursday newsletter? Subscribe to it here so you don't miss an issue!