Hamilton is home to an outdoor adventure that families will love to experience! Treetop Trekking Hamilton offers fresh air activity and this is the perfect opportunity for kids to impress themselves with their skill and bravery!
Kinga and her children visit multiple times a year ad each time is better than the last, so we asked them to tell us all about one of their favourite outdoor adventure locations, Treetop Trekking Hamilton, located at Binbrook Conservation Area.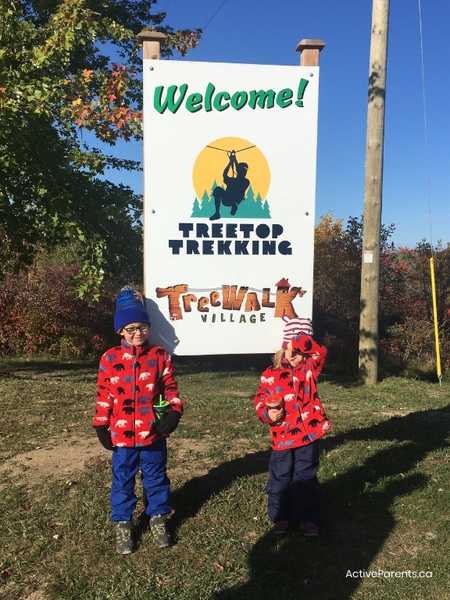 What ages will enjoy Treetop Trekking?
Anyone from 0 to 100! If you can walk confidently, then you will have lots of fun here. My youngest just turned 5, and because of her age, we gravitate towards the Treewalk Village. It is open to all ages and is ideal for ages 3-7. But that's not all they offer! When you visit, you will find various courses with varying degrees of difficulty to challenge you. Kids from every age group will love their time spent in the trees.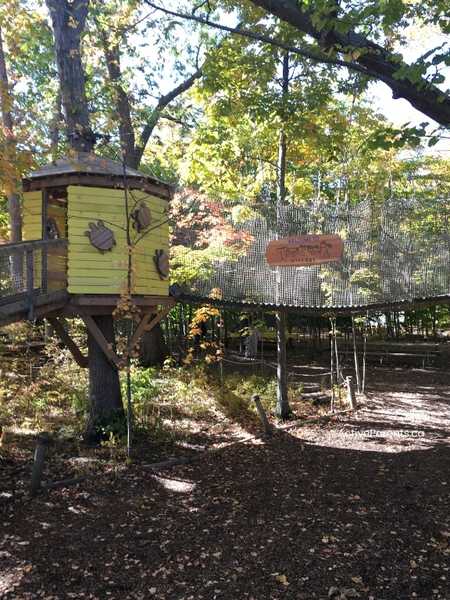 Treewalk Village
The treewalk village treehouses at Treetop Trekking Hamilton are super fun! As long as a kiddo can walk they would fully enjoy it! And for parents, I would advise you to dress comfy and enjoy this experience with your kids because parents can have as much fun here! Everything is netted in so that kids can't fall out and there are 3 slides they can slide down on or they can walk back down. There is also a little obstacle course that's on the ground they can test out.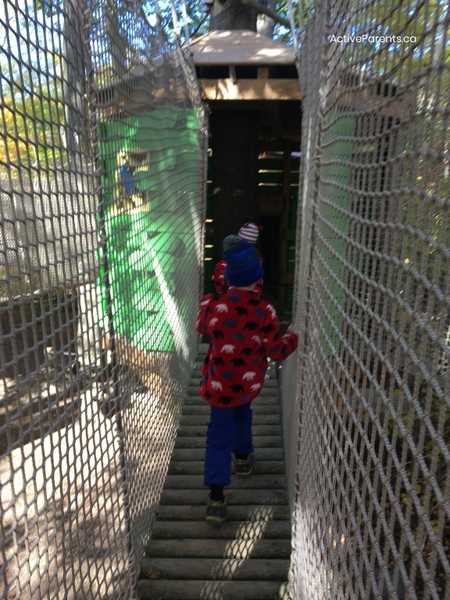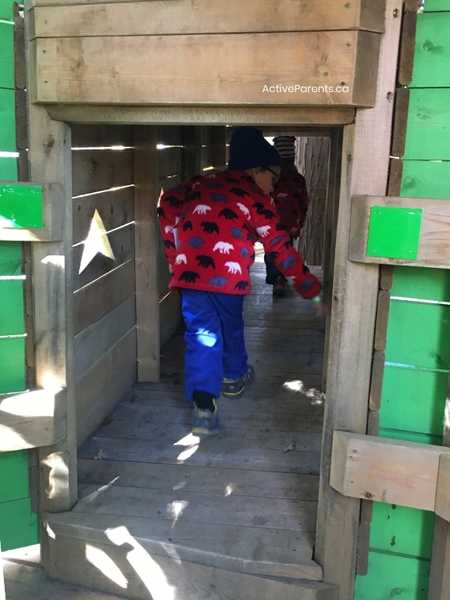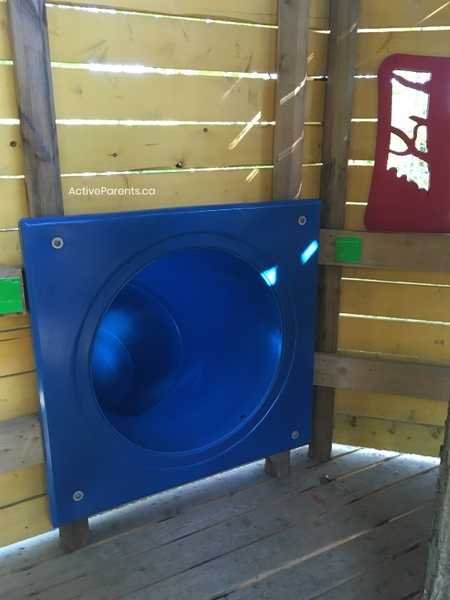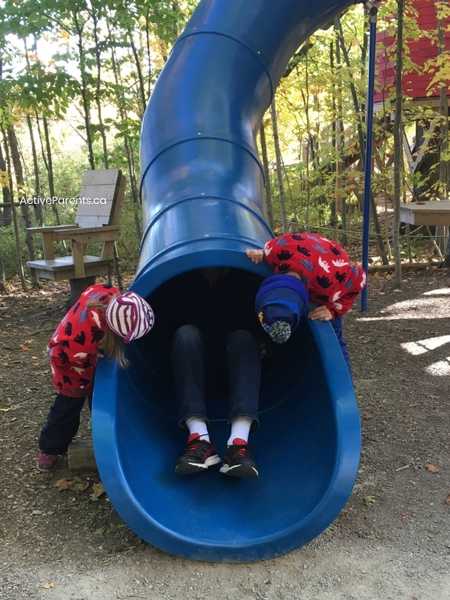 Discovery Kids Course
Looking for a fun and a little more adventurous activity for young kids? The Discovery Courses are just what you are looking for! This activity is made for kids aged 5 to 8 that are also over 45″ tall. For this one, you only pay for the child and you can walk beside them as they do the whole course, it's a bit higher off the ground than the one in the Treewalk Village but they would be fully harnessed in so no worries needed.
This junior aerial course is filled with wood bridges, balance logs, netted walkways, mini zip lines, and much more. All of the equipment and challenges are suspended 3-5 ft off the ground. Kids wear helmets for protection.
Zipline and Aerial Game trek at Treetop Trekking
Kids over 9, tweens, teens and adults must try the ziplines and aerial games while at Treetop Trekking Hamilton. What a great way to spend the day in nature, while also challenging yourself to a fun activity. No skill is required, and no experience is necessary. The entire experience is 3 hours in length and takes you through the forest via ziplines, suspension bridges, balance logs and even a Tarzan swing!
This fun activity is suitable for a wide range of abilities, with no experience necessary, and will test your strength, balance and courage, in a safe and supportive environment. All of your necessary equipment is provided, so what are you waiting for? Book your visit today!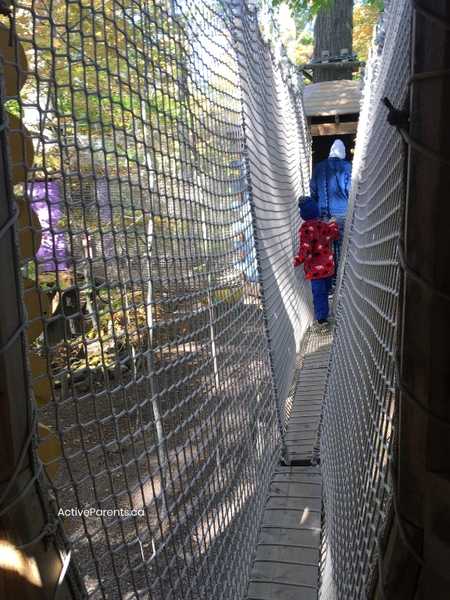 How much does it cost to go to Treetop Trekking Hamilton?
Treetop Trekking Hamilton is a popular place to visit, so pre-booking is definitely recommended for all visitors. Click here to book your visit. Pricing depends on age and which course(s) you'll be doing. Here is a breakdown:
Treewalk Village – approx. 2 hours – requires 1 adult and 1+ children for $32, additional children are $22 each.
Discover Courses – each child ages 5-8 is $27, no adult admission is required.
Zipline and Aerial Game Trek – for kids 9 to 11 years old who exceed 55 inches tall $47, plus an adult to accompany them $64. Teens 12-15 years old are $54 each, and everyone 16 and older is $64 per person.
Looking For More Outdoor Adventures?
More Ideas For Family Fun
We have visited hundreds of places and written about them to help you find the very best destination for your next day trip or outing. We love sharing indoor play places, playgrounds that go above and beyond, and more! Here are a few of our latest blogs to help you have a great weekend.