Lil Monkeys Indoor Playground is home to 16,000 square feet of family fun and entertainment. Let's talk about the new additions to their indoor playground that will make your little monkeys will want to visit!
>> Find more indoor play places right here
Lil Monkeys has been open for 13 years and is one of Burlington's favourite indoor play centres. Take a walk-through with us as we tell you all about our visit.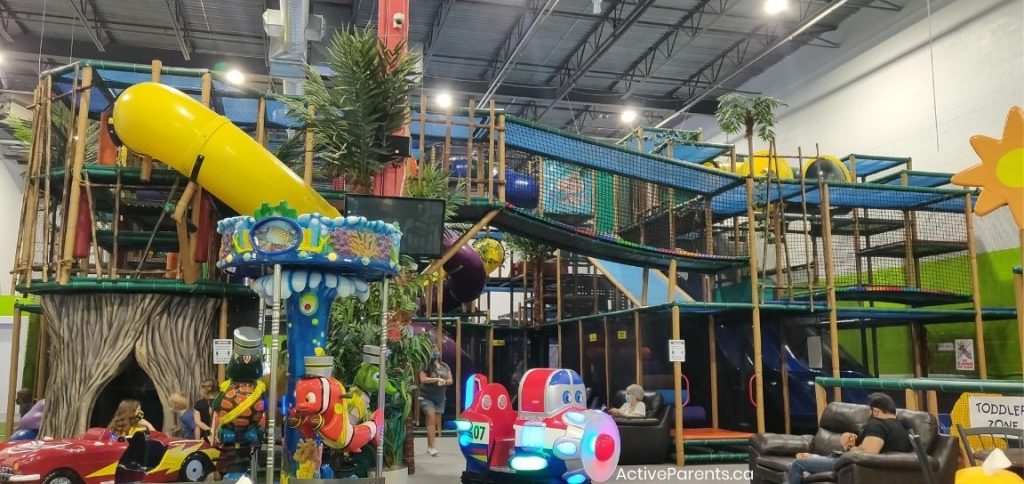 Lil' Monkeys is famous for its 6-level indoor play structure. Looking for the fastest slide? Try the black one. Want a slide for besties? Three kids can zoom down the blue one at once. And don't forget to zip down the green and yellow slide that is almost 3 stories tall!
Kids climb, balance, swing and jump their way through the play structure to reach the slides. Climb up through the street house base, or run up the padded rainbow ramp. Kids are always thrilled to be racing about, above the heads of their grownups.
Toddler Fun at Lil' Monkeys indoor playground
Lil' Monkey has a special Toddler section for younger kids. They've managed to shrink down some of the "bigger" and most popular play equipment to toddler size. So smart, and safe.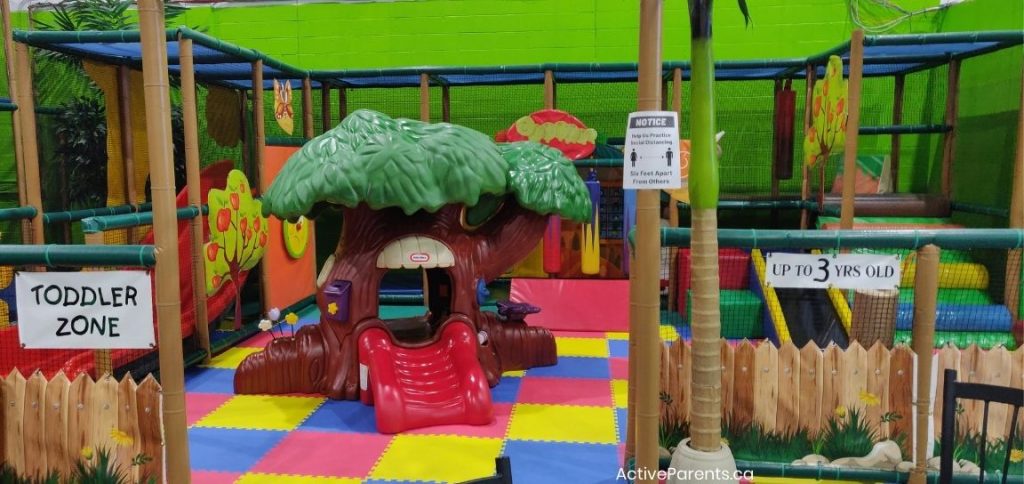 What's New at Lil' Monkeys?
First and foremost, my daughter was obsessed with the Vortex. It's an optical illusion that convinces your brain you're spinning. It's super fun and the kids all seem to love it.
Lil' Monkeys also added a bungee trampoline and my kids gave it two thumbs up. You're hooked into a harness and you bounce on the trampoline while being suspended by bungee cords.
The Vortex and the bungee trampoline are included with your general admission.
Kids had a ton of laughs playing on the interactive game floor. We played soccer and a game where all the kids had to stomp on what looked like slime. Kids are so easy to entertain!
Also added is a gyro sphere! It's one of those pilot seats that spins in all directions and makes you feel weightless! Very cool. We didn't try this one personally but want to on our next visit.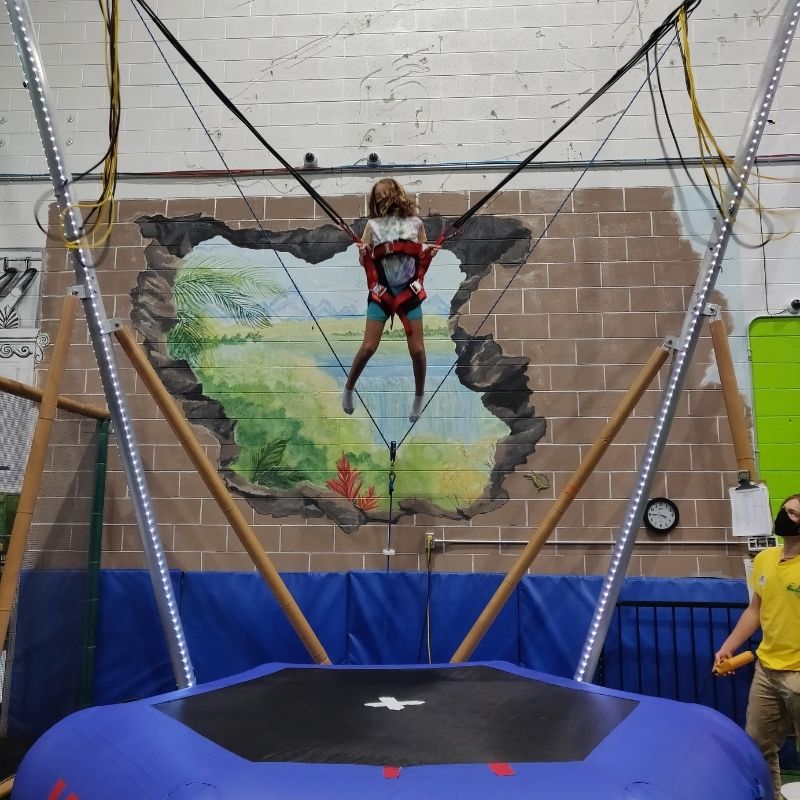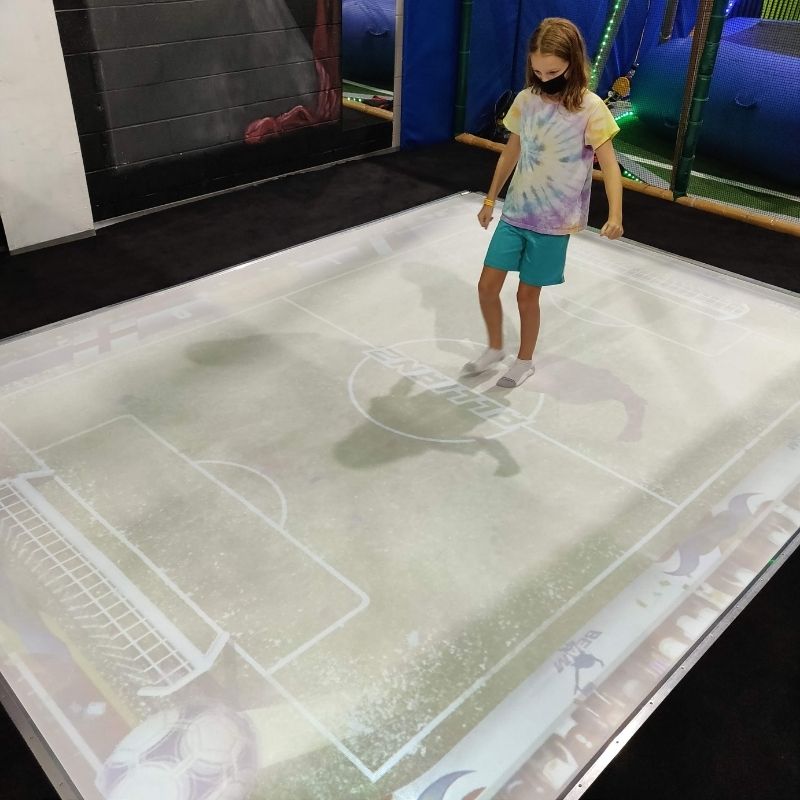 The Arcade and Monkeys Bistro
The arcade has been rearranged and a few new games have been added. We couldn't resist playing some skeeball! Can anyone resist skeeball? While I didn't beat my kid, I did help her earn some credits that she traded in for goodies at the redemption centre, located beside the Monkeys Bistro, where you can get snack foods, drinks, and even fresh-made items like burgers, pizza and salads.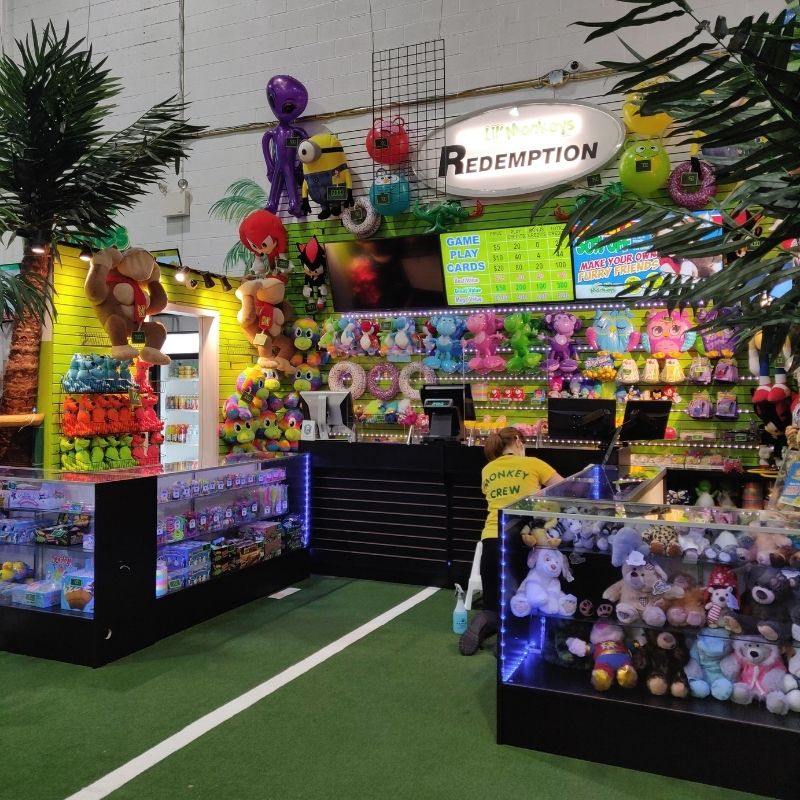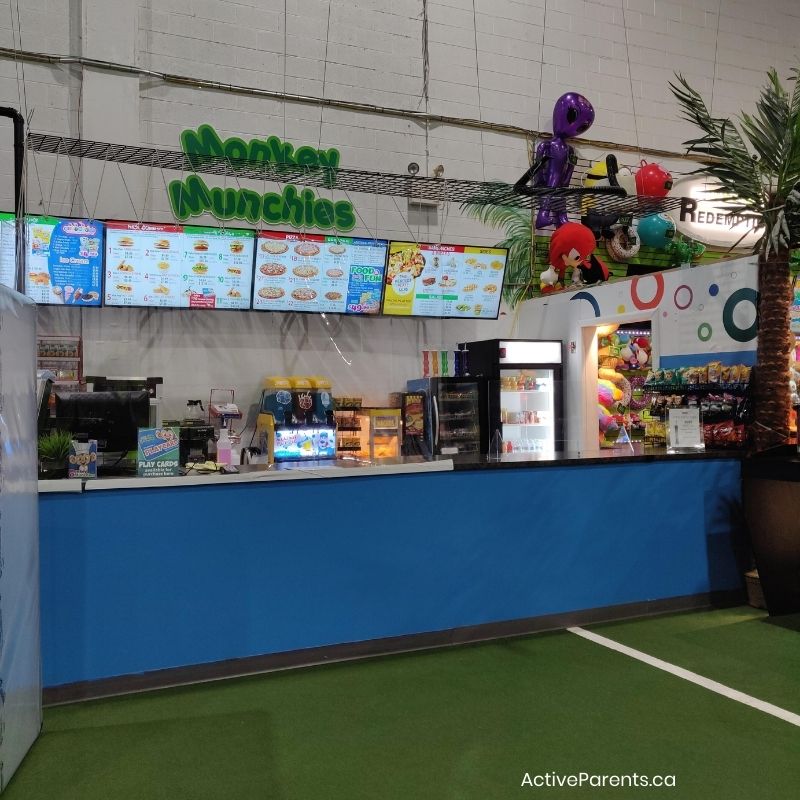 Birthday Parties At Little Monkeys Burlington
Party packages include private party rooms, playtime and pizza for your little guests. Kids are also treated to ice cream, rides and more!
Lil' Monkeys indoor playground supplies you with party invitations, a dedicated party host(ess), plates, napkins, cups, forks, and tablecloths. They even handle the setup and clean-up! You can find all of their birthday party info here.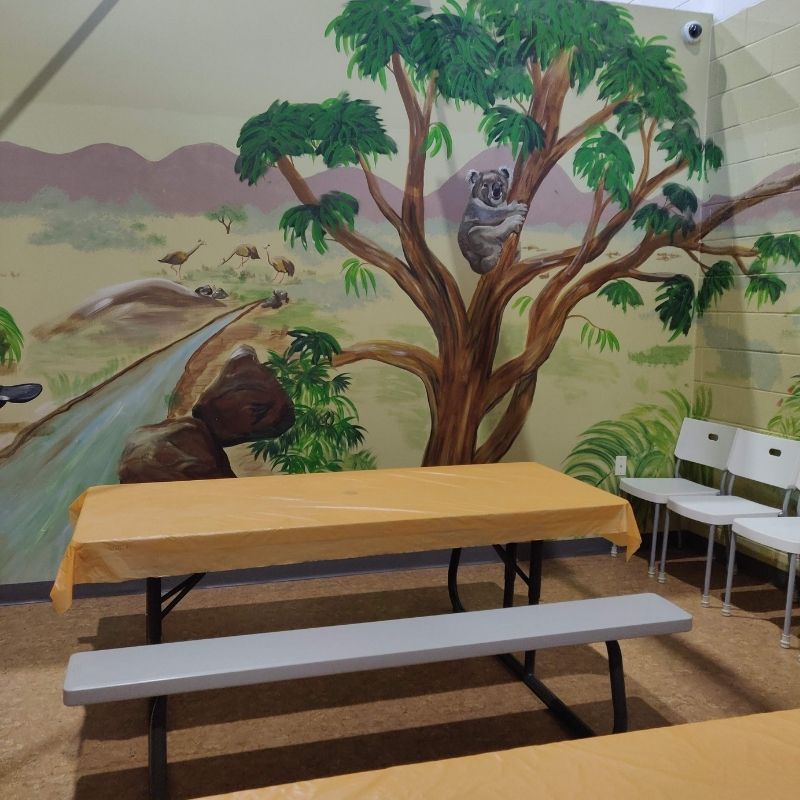 Amenities at Lil Monkeys
Washrooms
Food and drinks available for purchase
Free wifi
Ample seating – couches and tables/chairs
TVs in seating areas
Quiet reading room
6 different themed party rooms
Very clean – we saw at least 4 people on cleaning duty while we were there
Socks only, please! Lockers are available to rent for your shoes, or use shoe racks
Friendly staff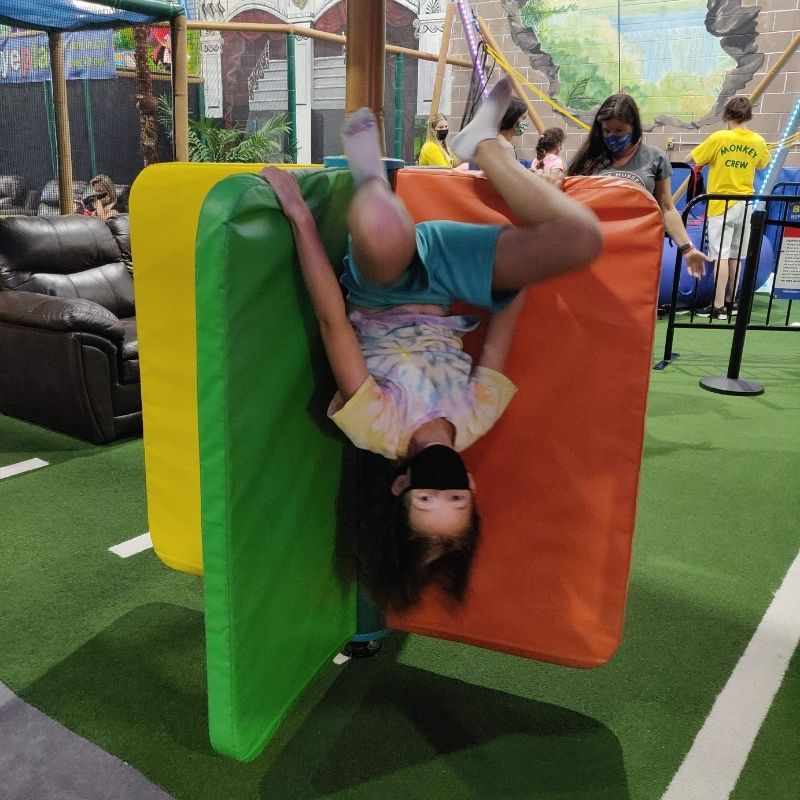 Thank you to the team at Lil' Monkeys for inviting us to see their upgraded Burlington indoor playground!
Lil' Monkeys Indoor Playgrounds
3250 Harvester Road, Unit 5
Burlington, ON L7N 3W9
More Ideas For Family Fun
We've been to so many cool places, and we've made it our mission to share all the fabulous locations we find with you. Whether you're planning a day trip or looking for the best playgrounds, we've got your back. We are all about discovering the most amazing indoor play areas, farms and animal experiences, and a whole bunch of other visit-worthy local attractions. Check out our latest blog posts below to make sure you have an absolutely epic weekend!