Creek Walking is one of the best ways to cool down in nature. Nothing is more refreshing and grounding than dipping your toes into cool, flowing water. Here are our favourite spots for creek walking in Burlington.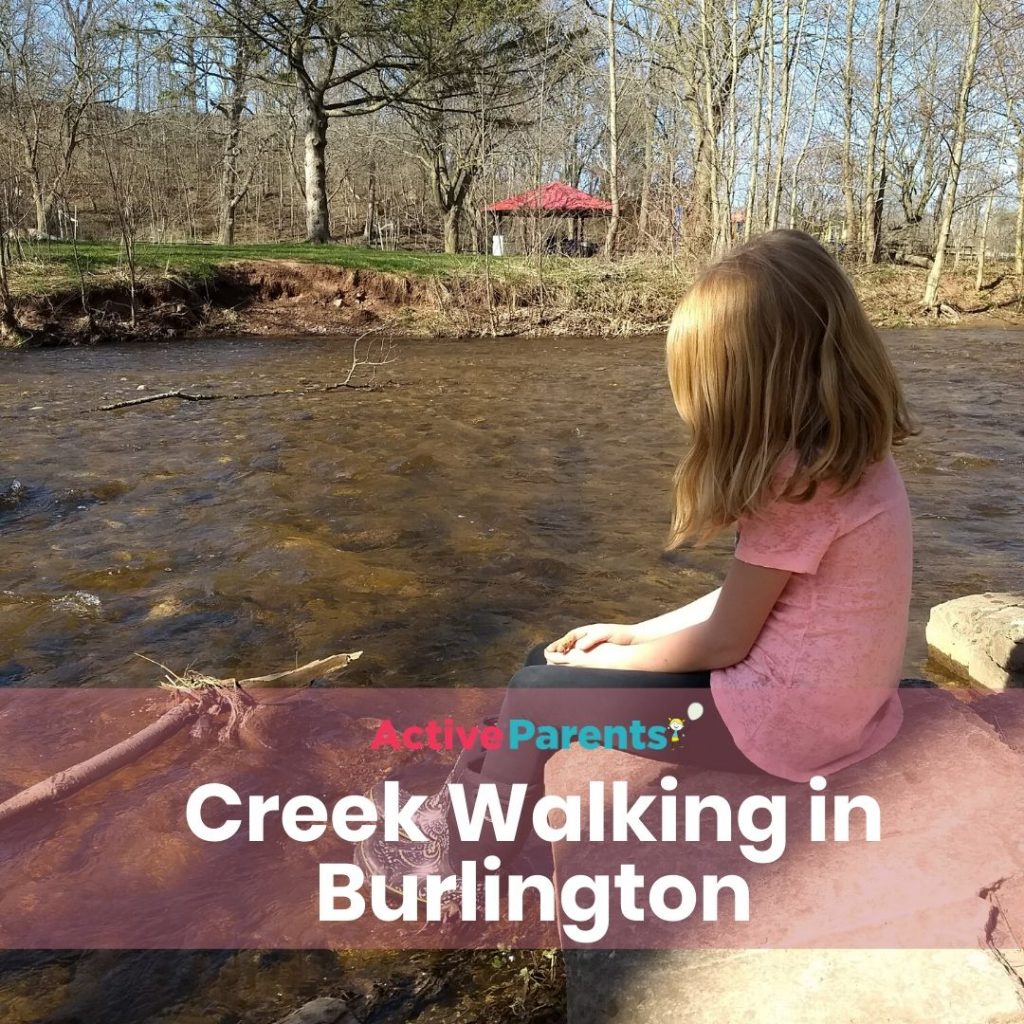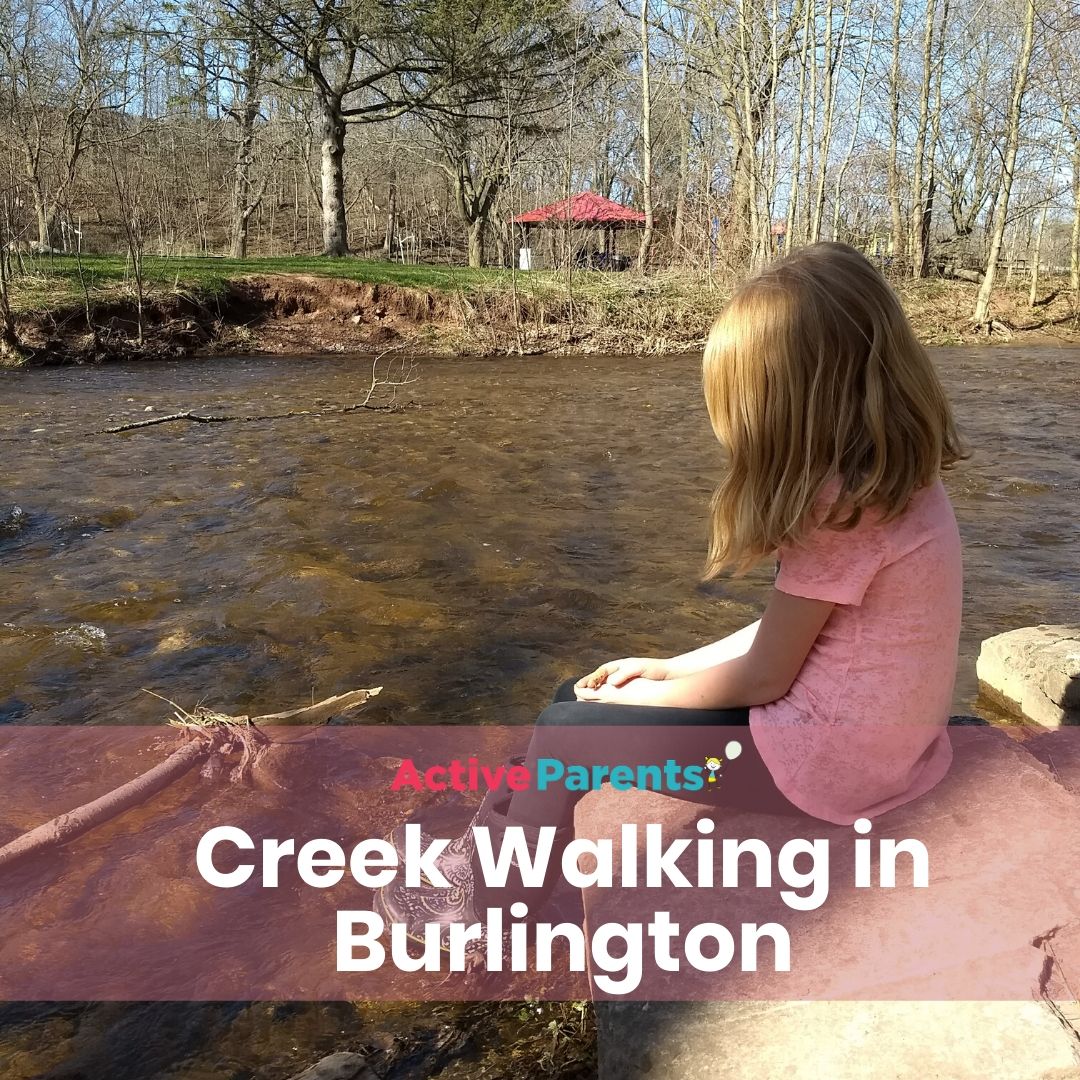 We've been creek walking for years, and both of my kids love it. In fact, I didn't even know it was a "thing" until this year! For kids of all ages, its a great way to connect them to nature and to get up close and personal with wildlife. Kids will investigate habitats and ecosystems and won't even realize it's educational!
As with all of our outdoor suggestions, please tread lightly and leave nature as you found it so we can all continue to enjoy it.
Hidden Valley Park
1137 Hidden Valley Rd, Burlington, ON
Did you know there are two Hidden Valley Parks? Well, maybe it just seems that way because the park is separated in two by Lemonville Road. On one side, you've got a playground and splash pad, and on the south side of the road, you've got a second playground and Grindstone Creek.
Park on the south side in the (free) parking lot and you'll see a red-brown bridge. This is where the fun starts! Under this bridge, we've seen tiny fish (minnows?), frogs, crayfish and more. It's a great way to get up close and personal with a watery habitat and it's inhabitants. A great chance for some learning, too!
Don't let the fun stop there! Hidden Valley has great walking and hiking trails, and if you look off the beaten path, you just might find something awesome. We did!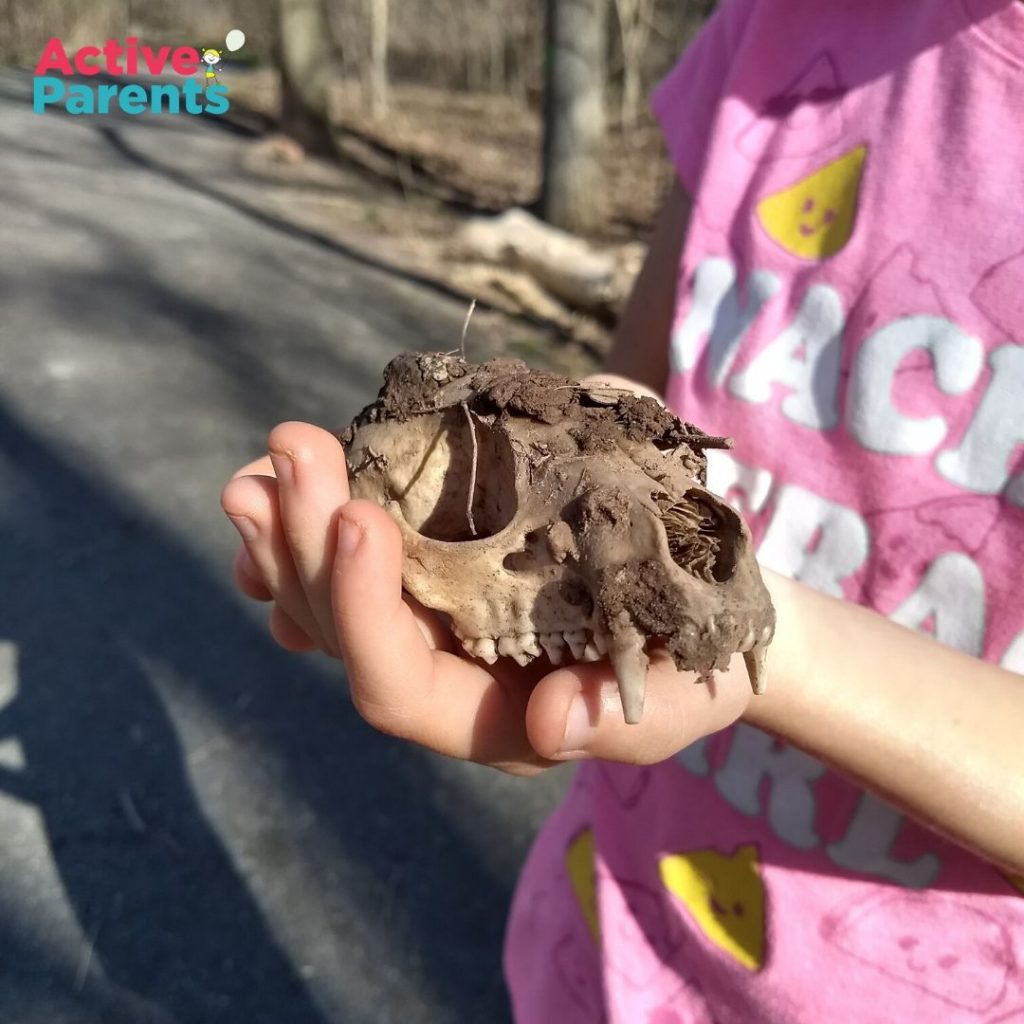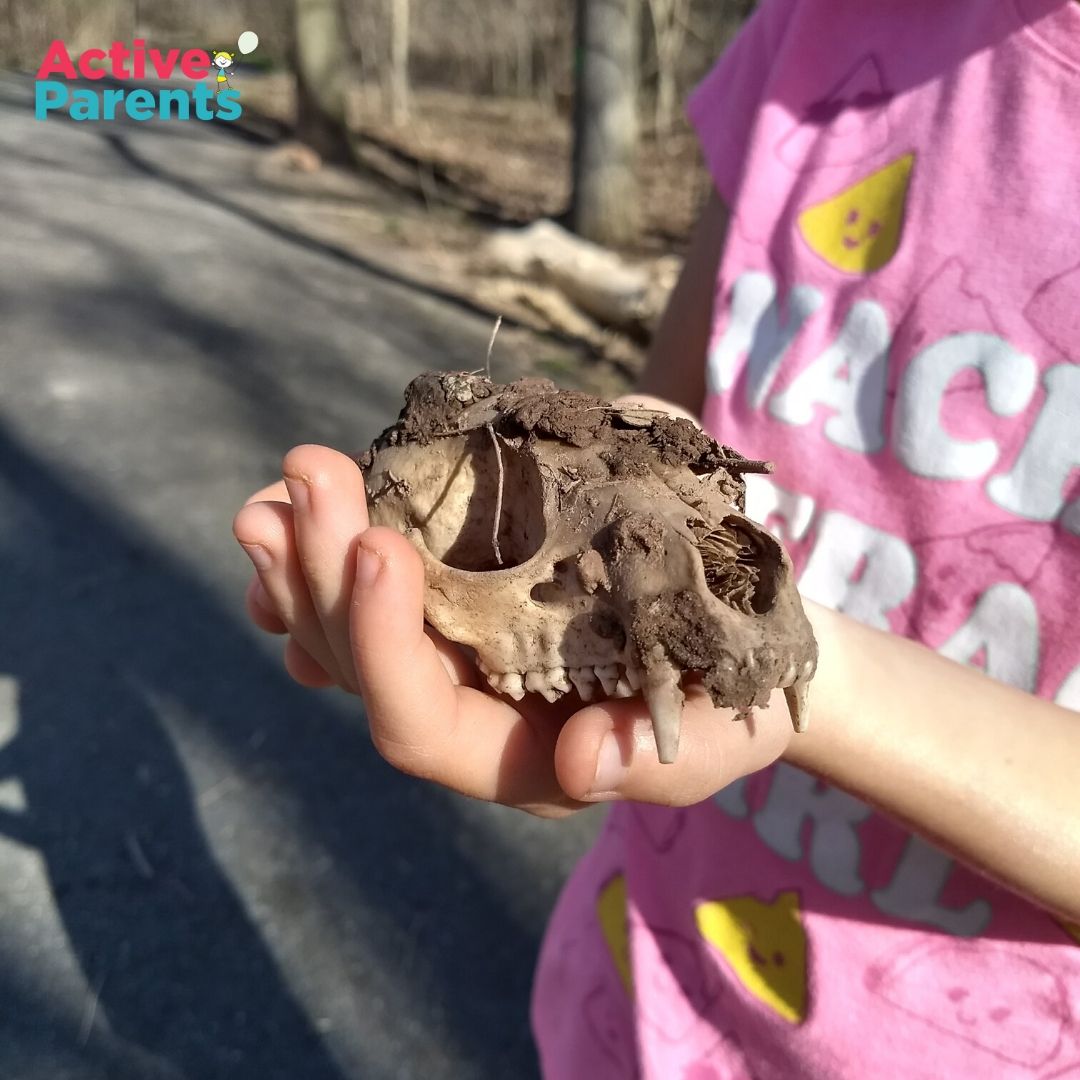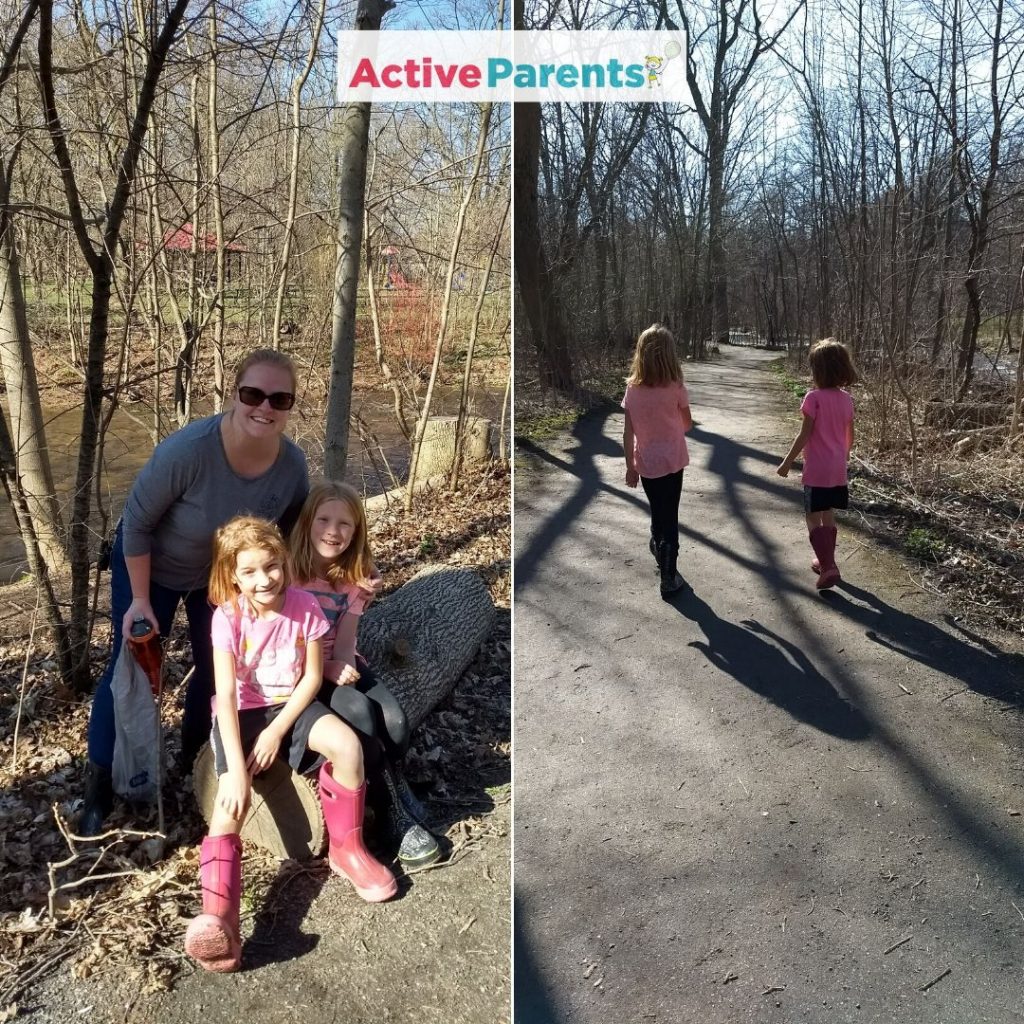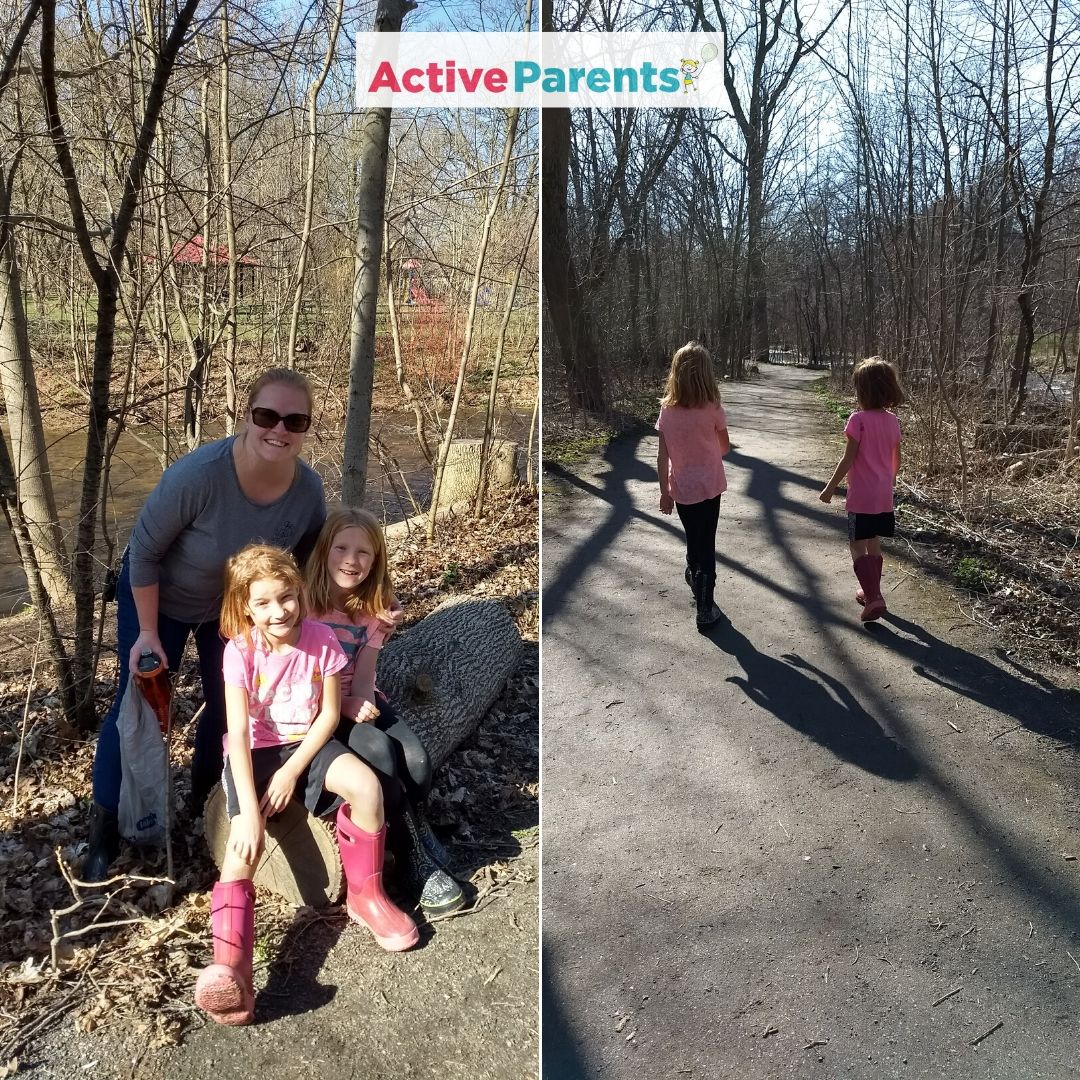 Tuck Creek (beside John T. Tuck Elementary School)
3365 Spruce Ave, Burlington, ON.
Looking for creek walking in Burlington's south area? This spot is a fave of ours because it's closed to Grandma's house and a school park. Add in the cool tunnel and the graffiti and your kids will feel like they're adventurers! The rocks are smooth for the most part, so walking along them is easier. Plus, lots of little nooks and crannies like the one below that double perfectly as a fort or a hidden hideaway. We don't usually see much wildlife in or around the water here, but the water tends to be shallower so lots of creek stomping to be had!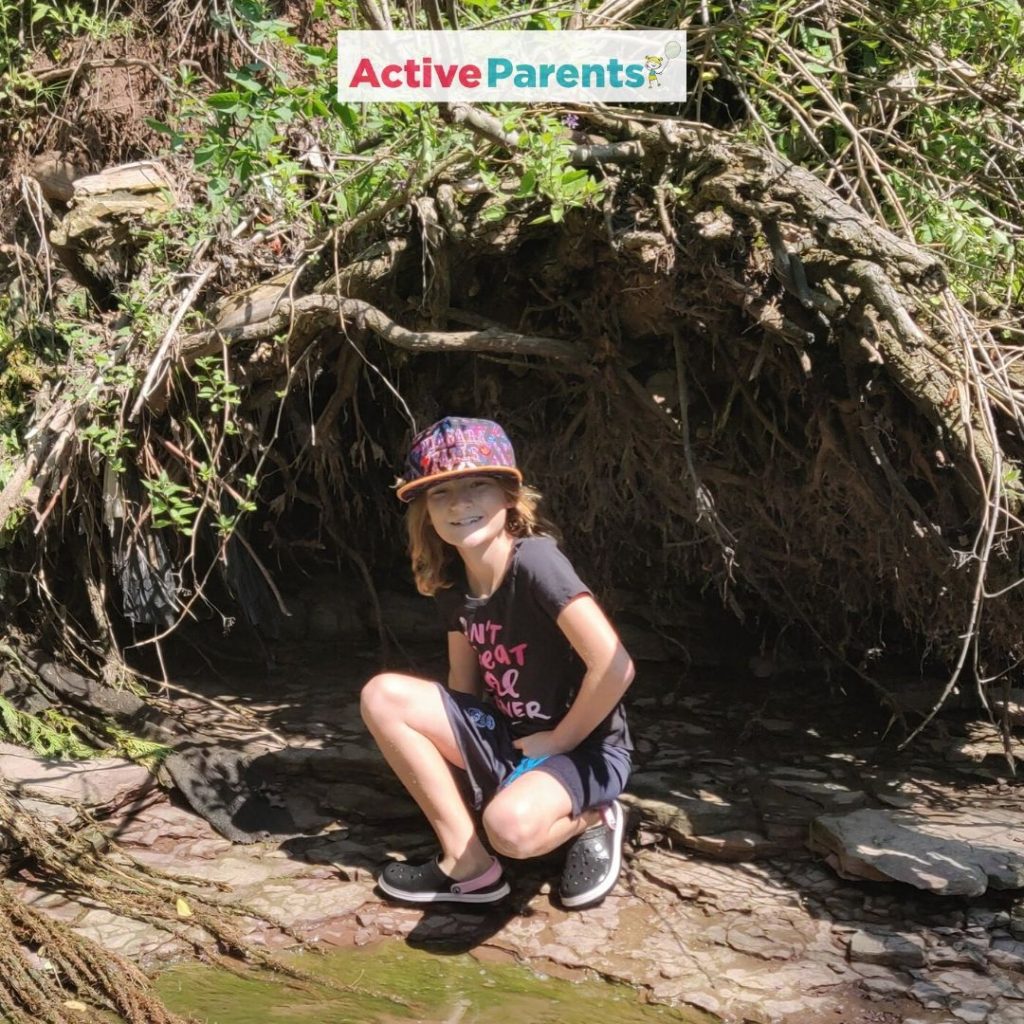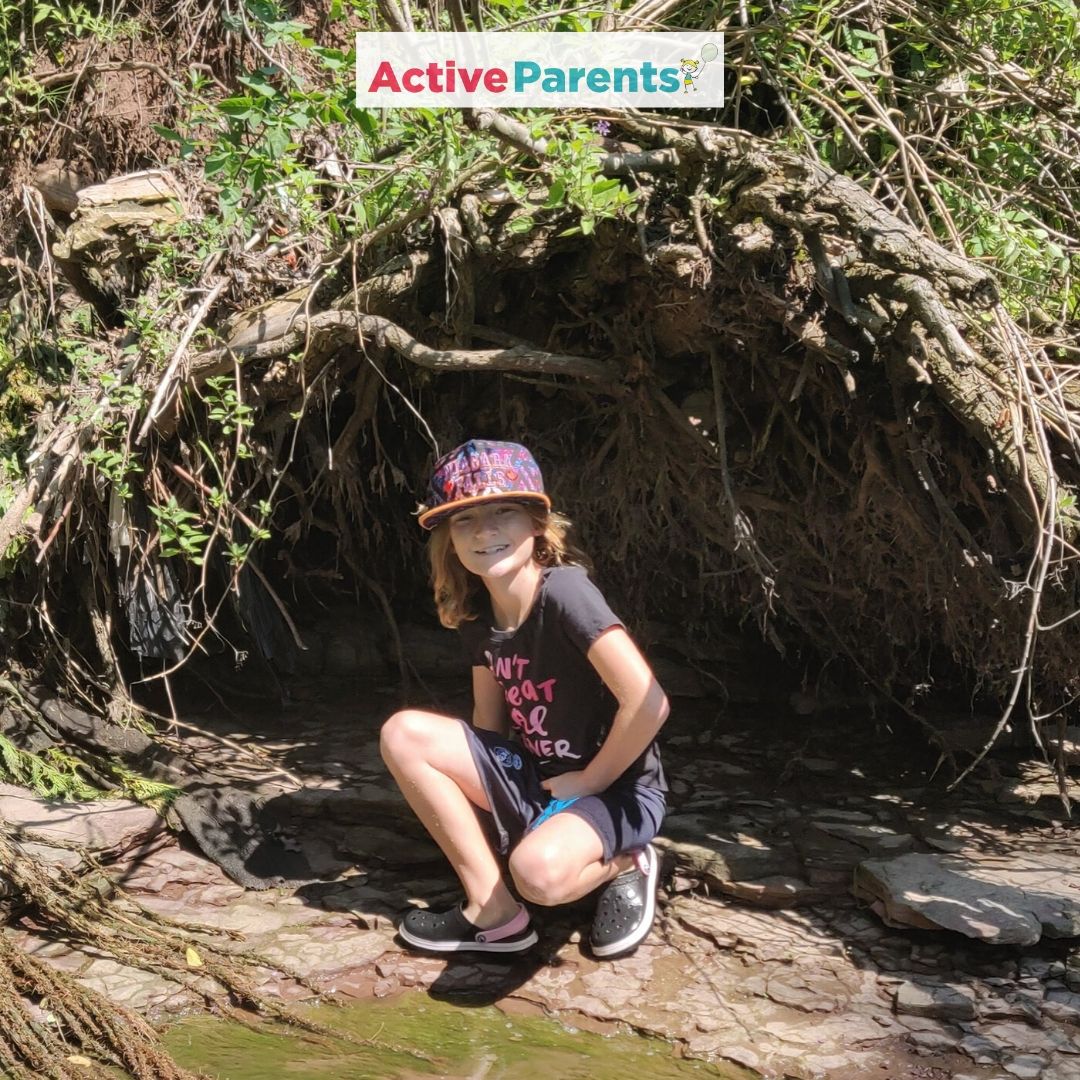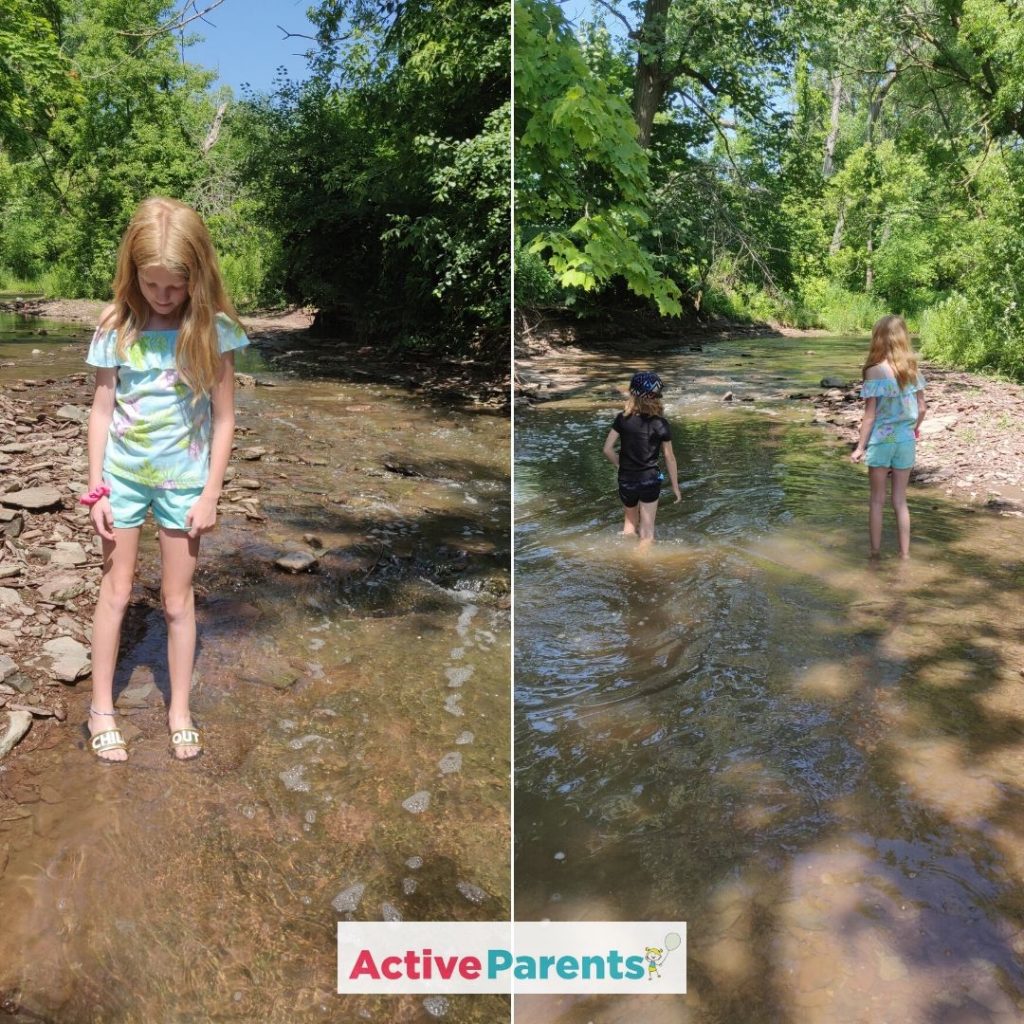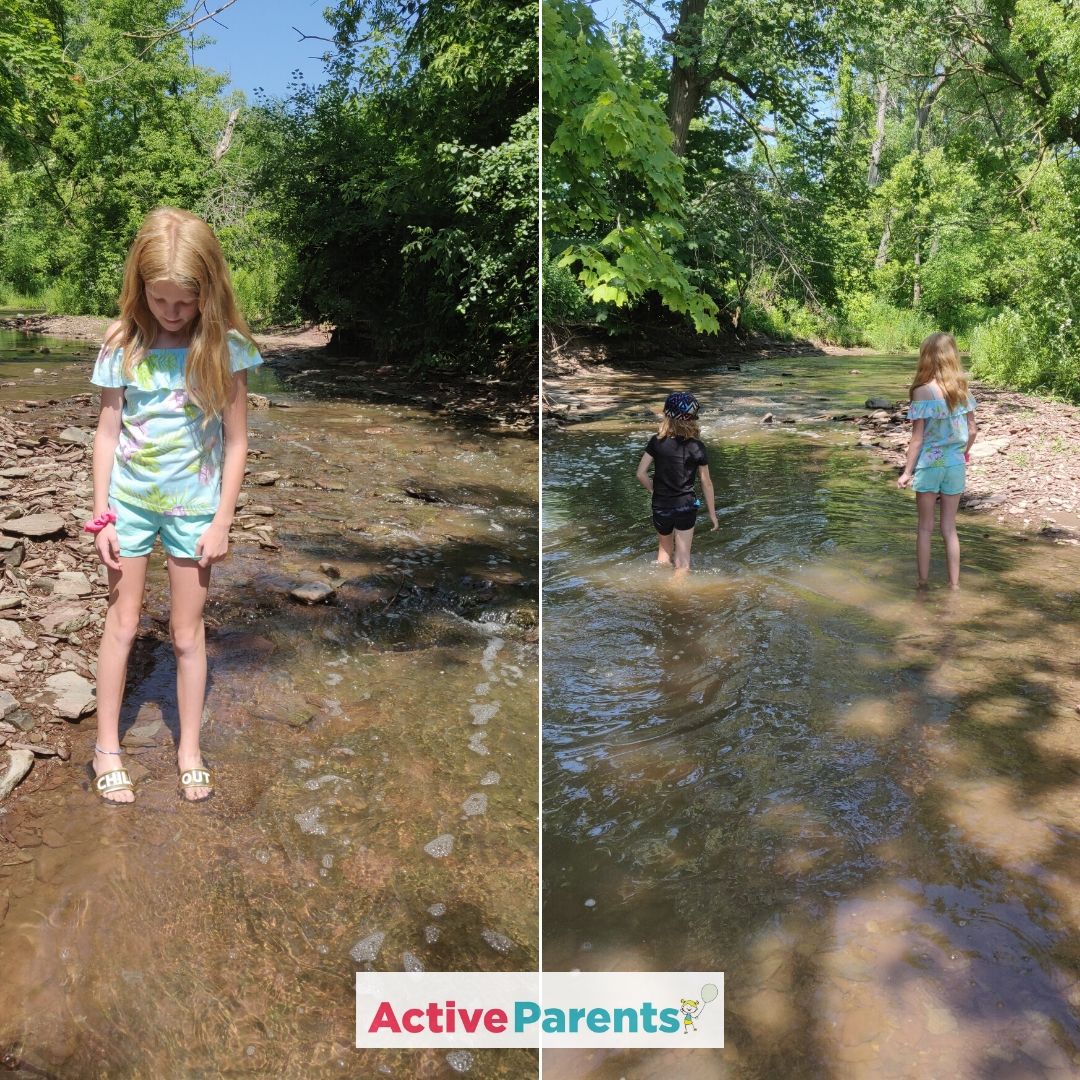 Creek Walking in Burlington's Lowville Park
6207 Lowville Park Rd, Burlington, ON
Lowville is a fantastic park to spend a whole day at. They've got everything you could want, and the creek stomping is the cherry on top! Bronte Creek runs through Lowville Park, and there are lots of access points to dip your toes in. The enormous trees shade you and help to keep you cooler, and there are walking paths to stroll along as well. Bronte Creek is a large creek and the water heights can really fluctuate with the season and the rainfall. And if you go in the fall, you can see the salmon run – wow! The bridge pictured below is perfect for observing the fun from a dry distance.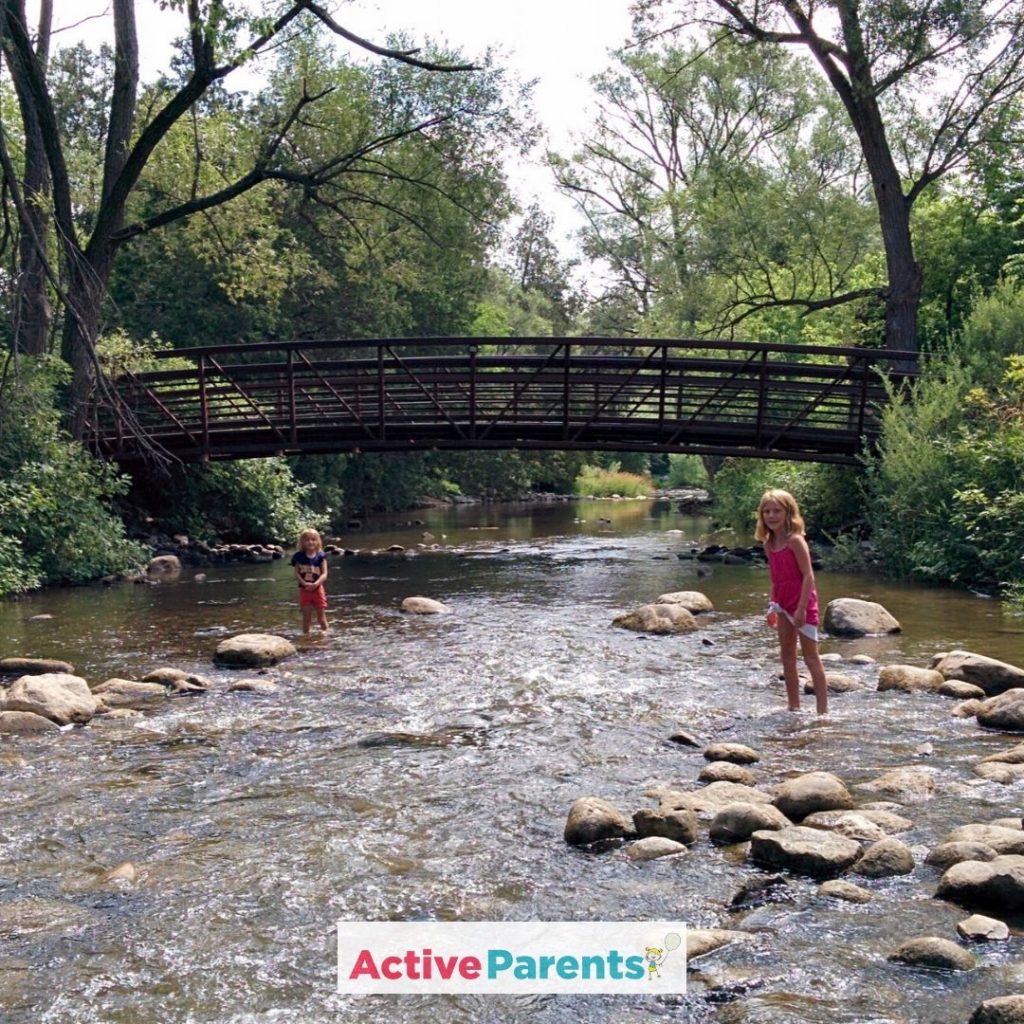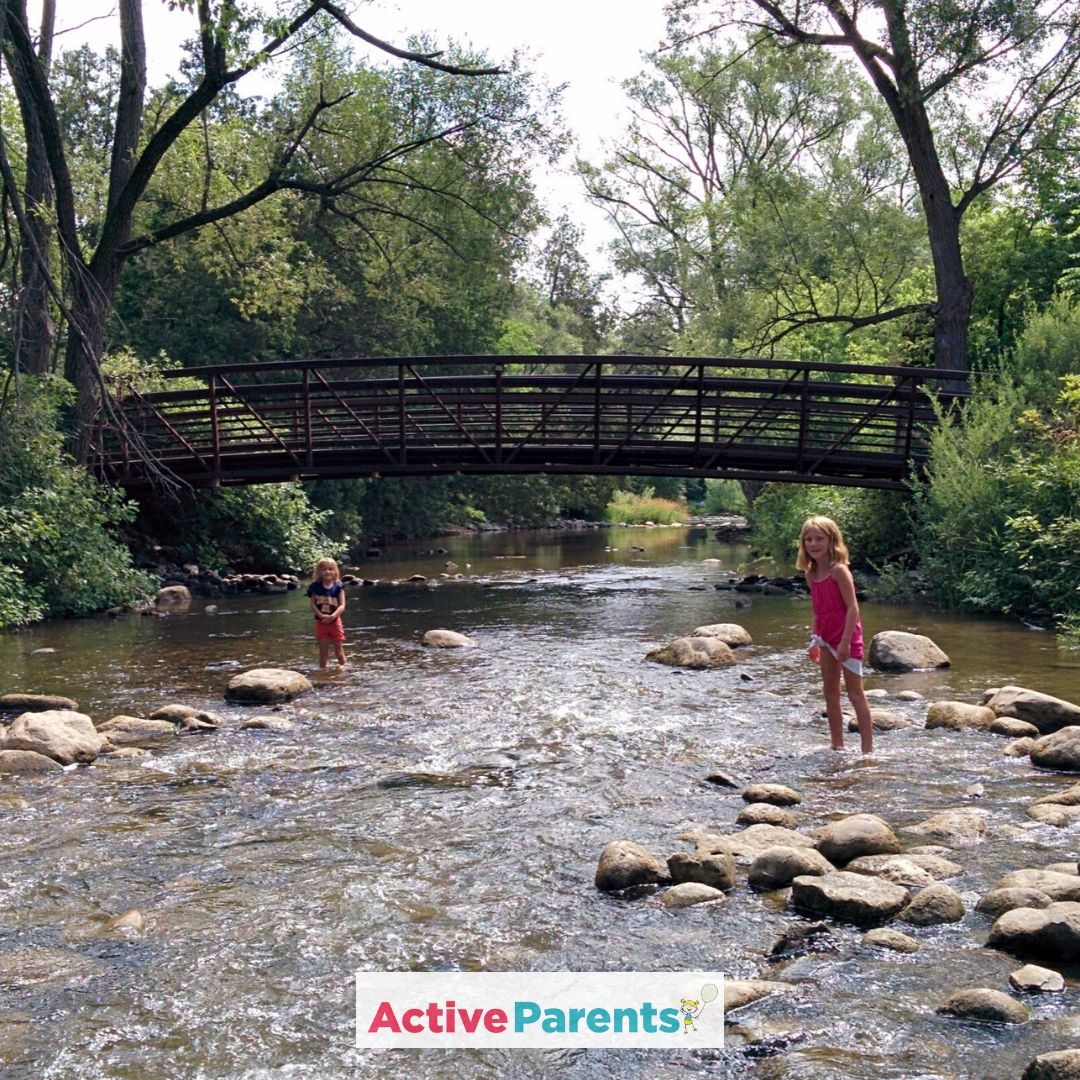 Essentials for Successful Creek Walking
Attire: Wear your water shoes or Crocs or something similar – flip flops get slippery and provide zero stability (ask me how I know). Or if the water is very cold in the spring, bring your rubber boots. Dress to get wet and probably muddy.
Gear: Bring a bucket and a little net to scoop up some minnows, tadpoles tiny frogs, and even crayfish. Remember to catch and release so they're all home by dinner time!
Now Trending…
Looking for more ways to keep cool? Check out the pools, splash pads and wading pools open this summer.
Or try out a playground you've never been to before. We've got reviews here.