Burlington's Tansley Woods Community Centre is home to a full day (or more!) of fun for families. Come with us as Esther and her family tell you all the reasons why you should visit this week. Have you been to Tansley Woods playground? Visit there, too!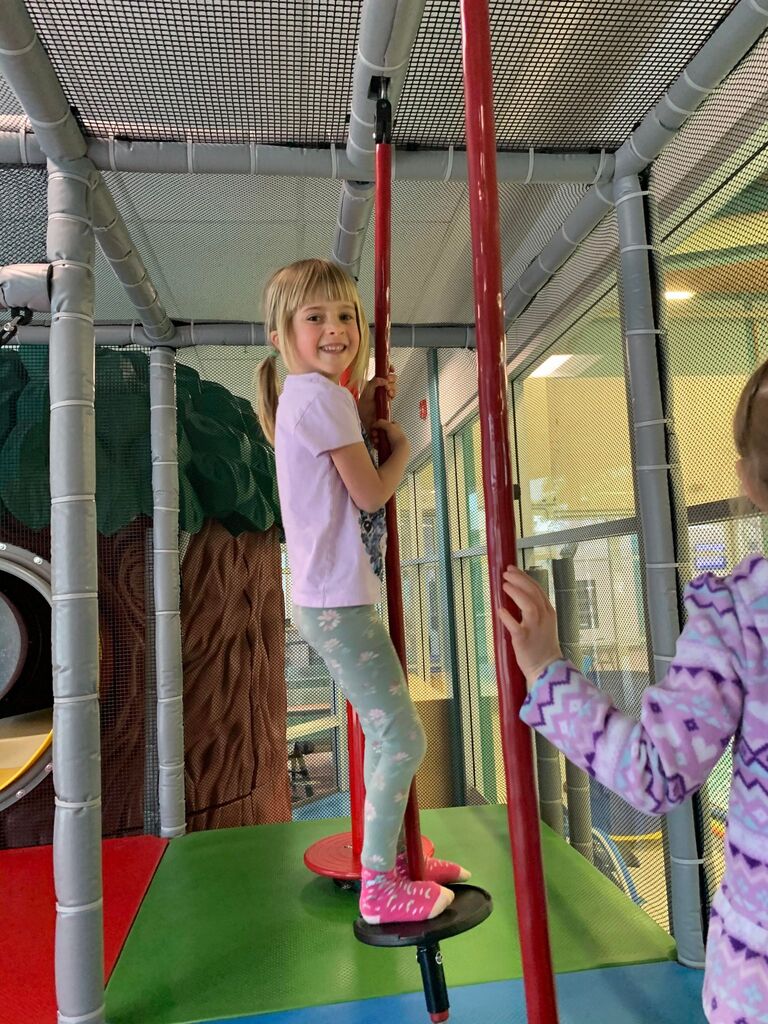 We were excited to explore a 'new-to-us' indoor playground at the Tansley Woods Community Center. This FREE play structure was so fun for my three kids to play on. While small, it was perfect for their ages (ages 5, 3 and 12 months). In fact, I would suggest it for any parent that has kids in the 1-6 age range. We arrived right before 9:30, found close parking easily and were pleasantly surprised at how quiet it was at this time, though it definitely began to pick up later in the morning. Tansley Woods Community Centre's play gym was clean, cozy, and calm – or at least as calm as it could be with toddlers running, climbing, and sliding.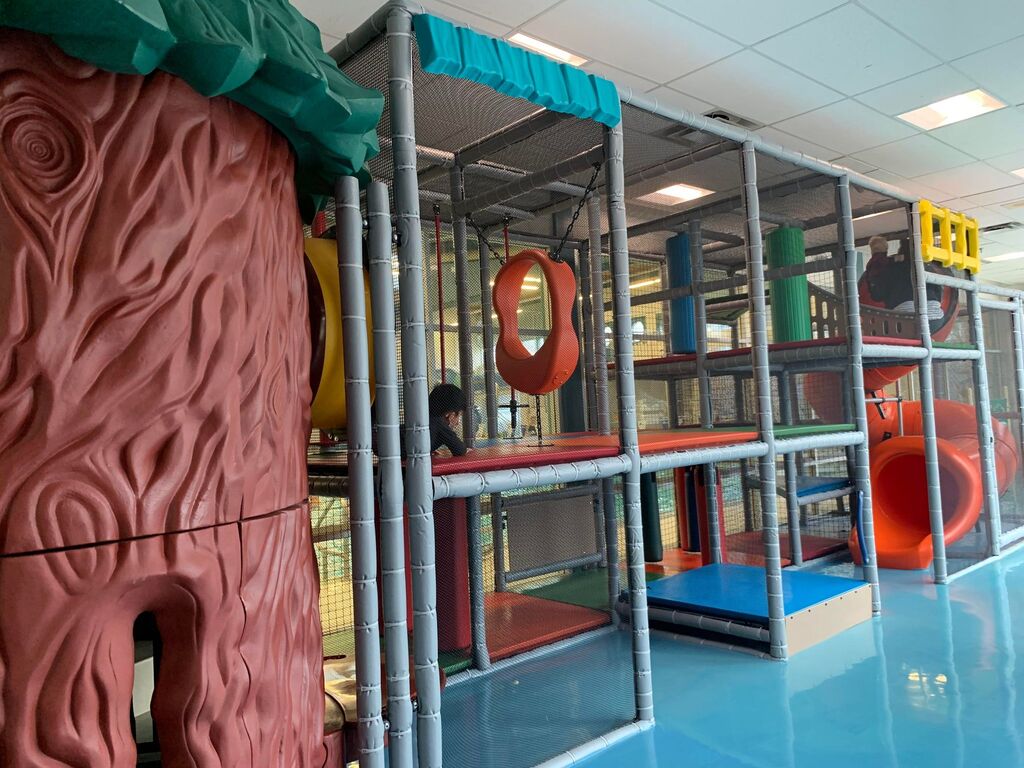 In between, we took a break for a quick snack and to use the washroom, which was right outside the playground doors. We then decided to venture a little further and explored the onsite library. While no toys, activity boards, or puzzles were out just yet, it had a great little book section for kids. My girls picked out two books to read and then we headed back to the playground for a second chance to get out their wiggles.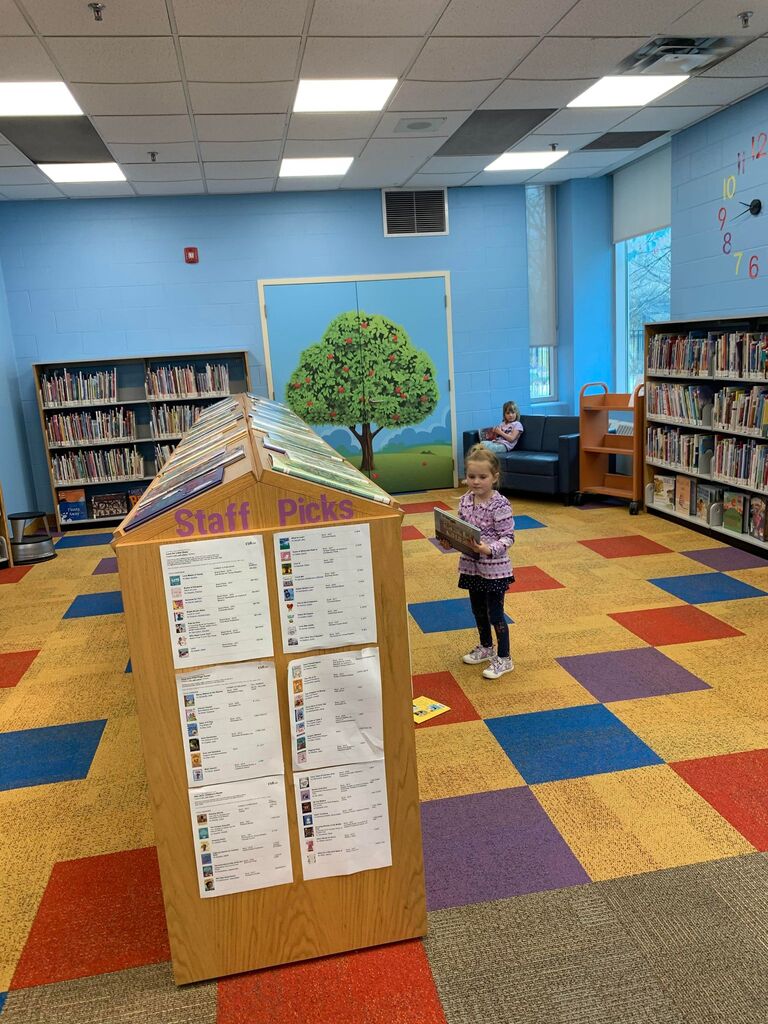 I know this will not be our last time at Tansley Woods Community Centre in Burlington. I especially imagine it being a great place to take the kids on a rainy day before bedtime to get out all their energy. Thankfully, it is open all hours that the community center is open and therefore can be used at any time of the day.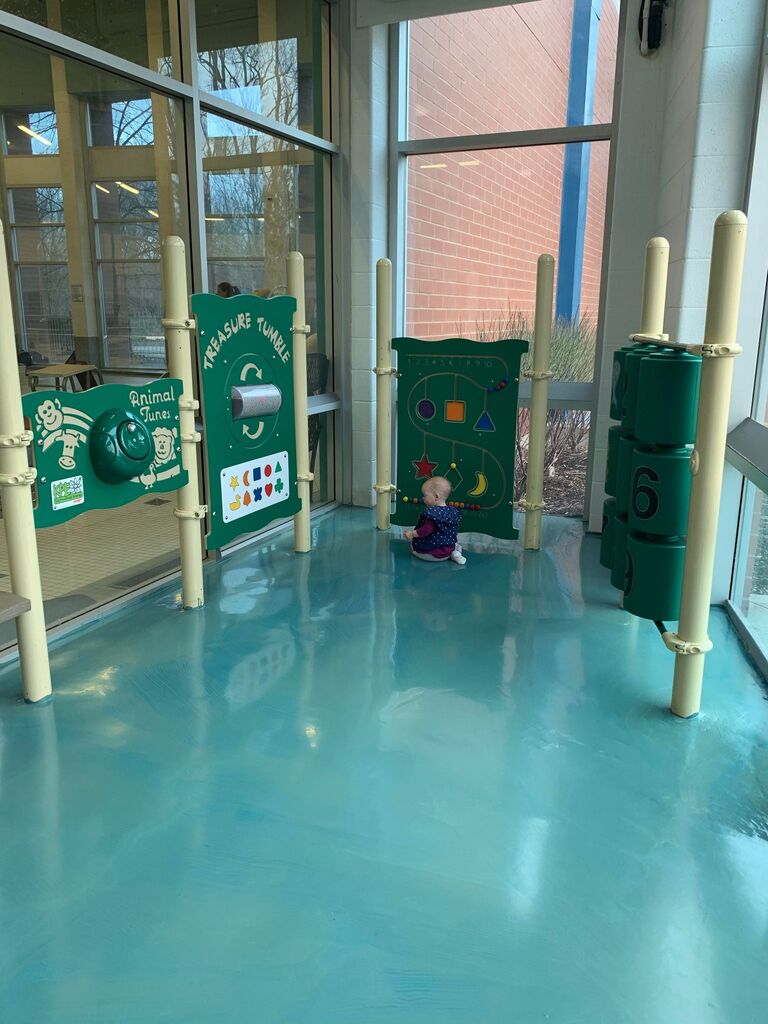 Drop-In Programs and Swimming at Tansley Woods Community Centre
I can't wait to bring my seven-year-old along to enjoy swimming and using that big blue water slide. There are many different times available each day to do so for the low price of $3.11 per person. After talking to reception, I also learned that every Tuesday and Thursday they have "Playfit" in the gym for ages 5 months to 6 years. The cost for this one is $3.60 for one parent and child and $2 for every additional child.
Walking right outside the indoor playground area, I noticed a serene rocky picnic area that I know my girls would love to explore in the warmer weather as well. You could spend an entire day just at this one community centre.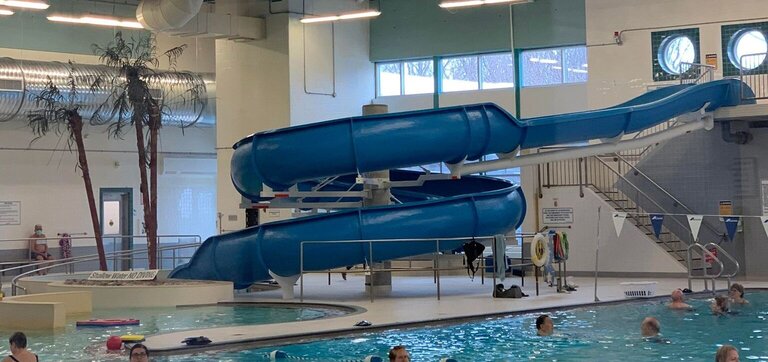 Good To Know Info
Tansley Woods Community Centre is owned and maintained by The City of Burlington. It's home to drop-in and pre-registered programs, swimming, camps, a library and more. Washrooms are available on-site as are a snack counter, tables, a library and an outdoor garden.
Read Our Latest Articles
Catch up on what we've been covering! Here are our latest reads, hot off the presses just for you. Never miss an article when you subscribe to our weekly newsletter filled with kid-friendly fun and events.