We've collected some of the best family-friendly children's museums and galleries within an hour or so drive of the area for you to experience. Whether you want to know more about life in pioneer and early industrial times, famous sports personalities, appreciate artworks, hands-on experiments and science, planes, trains, automobiles and even secret passages, these family destinations will help you do just that.
Some of these destinations are seasonal and we've noted that. We've also noted if pre-booking or reservations are required with (RR). For things like hours and health protocols, always double-check with the destination before you head out.
Kid-Friendly Museums and Galleries
Oakville
Oakville Museum The historic buildings of Erchless Estate were once home to Oakville's founding family, The Chisholms, but are now the setting for Oakville's community museum. Guided tours are available of the building and grounds and the museum is home to ever-changing exhibits. Admission is by donation, with $7 per person suggested. The gallery is open Tuesday to Sunday from 1 to 4 p.m. (RR)
Oakville Galleries – Housed in two spaces in downtown Oakville there are travelling exhibitions as well as a permanent collection.
Milton Family-Friendly Museums and Galleries
Halton County Radial Railway – See the collection of historic streetcars, trains, and buses, then experience life on the rails on the 2km full-sized electrical railway. Look out for their very popular Halloween and Christmas events to start back up! Admission is $20 for adults, $18 for seniors, $15 for kids 4-17 and kids under 4 are $1.50. The museum is opening for the season on May 7, 2022.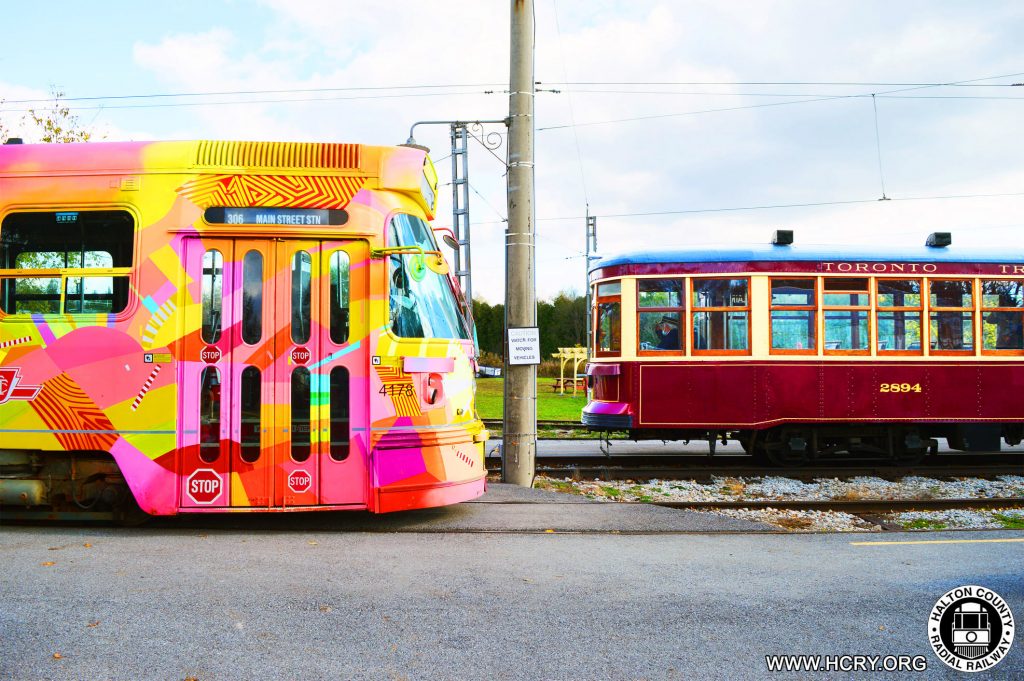 Burlington Museums and Galleries
Joseph Brant Museum has a permanent collection showing the history of the region with lots of local photographs and items. See the changes through the time of places you see every day! There's also a travelling exhibition space that changes a few times a year, so keep an eye on the website to see what's new and happening, including in-person and virtual events. Joseph Brant Museum was recently renovated and offers a permanent kid-friendly museum section called the Children's Gallery where kids get hands-on with a variety of ways to learn about Burlington. Admission is $10 for adults, $8 for seniors, Children 3-12 are $6 and under 2 are free. (RR)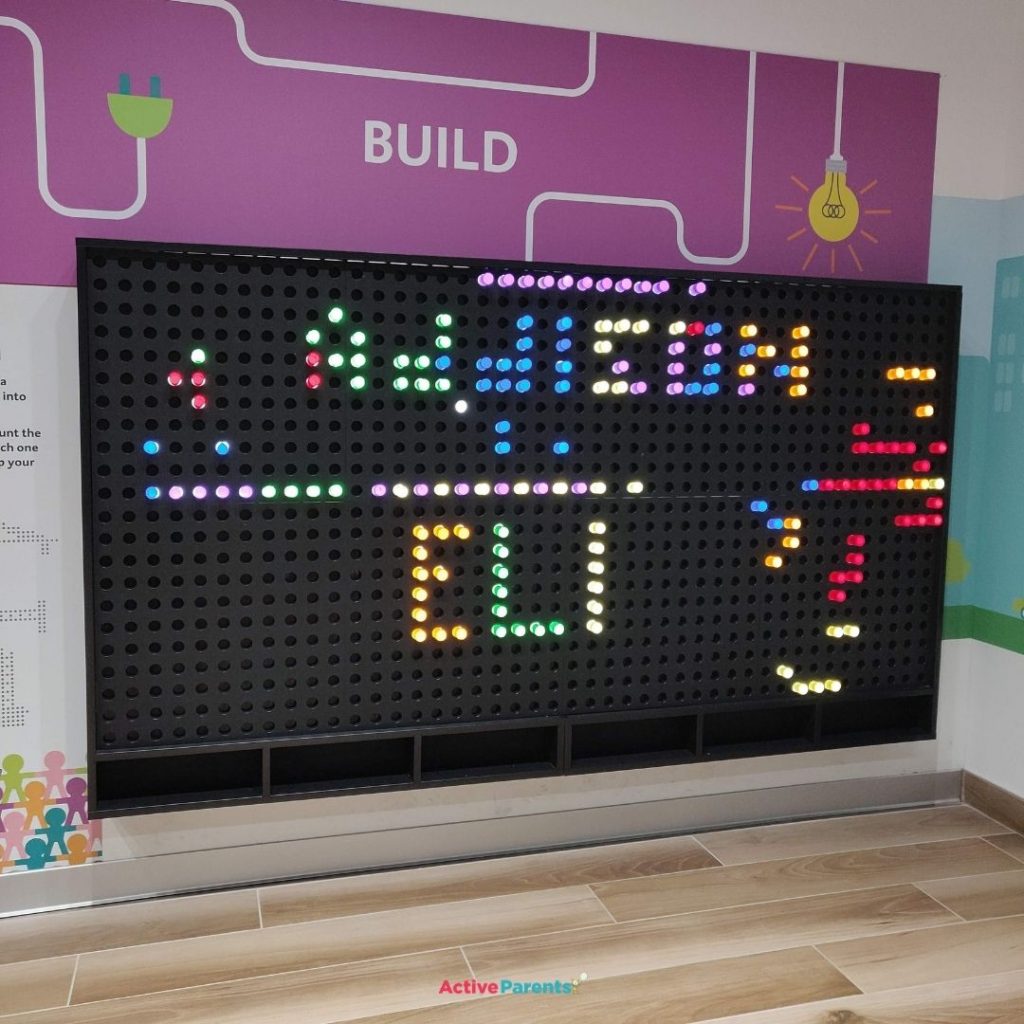 Ireland house was occupied by the Ireland family between 1835 and 1985 and shows what life was like in the 1850s, 1890s, and 1920s. Home of the traditional Victorian Christmas event, there are often special days or programs to look out for. (RR)
Art Gallery of Burlington is located in the downtown neighbourhood. It is free to visit any of the exhibits and galleries, but donations are greatly appreciated. The exhibits rotate throughout the year, so visiting is always a great idea. Their Family Studio is home to free art classes throughout the year as well.
Greater Hamilton Area
Hamilton Museum of Steam & Technology – Explore the early industrial revolution in this 150-year-old waterworks with two 70-ton steam engines. The museum has a variety of permanent and changing exhibits. (RR)
Battlefield House – Experience this 19th-century homestead, home to the Gage family and site of the 1813 Battle of Stoney Creek. Look for the re-enactment of the Battle in early June. (RR)
Dundurn Castle – Lots to explore at this site: Dundurn Castle, built in the 1830s, the Hamilton Military Museum, and the coach house. (RR)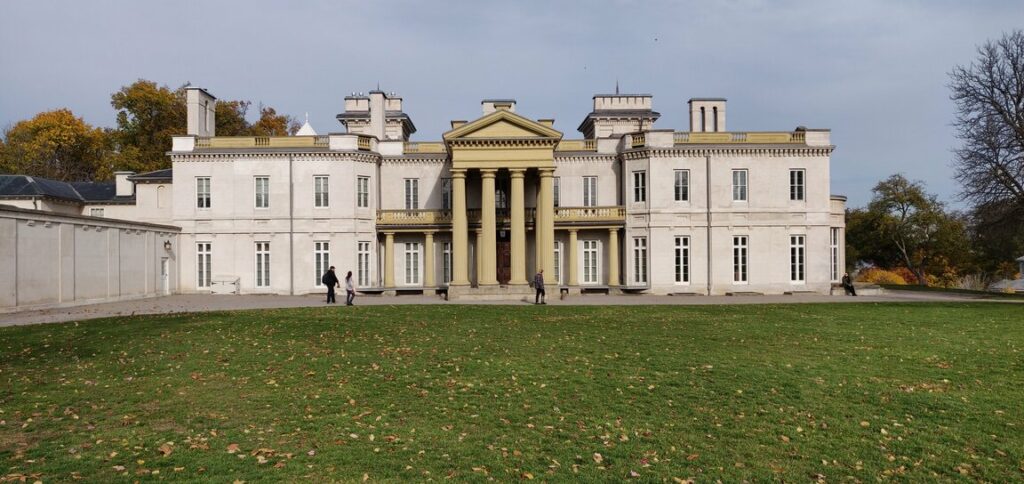 Whitehern Historic House and Gardens – See artifacts from many different time periods in this house that was inhabited by three generations of the McQuesten family. (RR)
Art Gallery of Hamilton – Home of one of our favourite installations, the Bruegel-Bosch bus. See how many strange things you can spot! Read about our visits here. There are free days and discounts often, and the entire 2nd floor is grear for families to visit.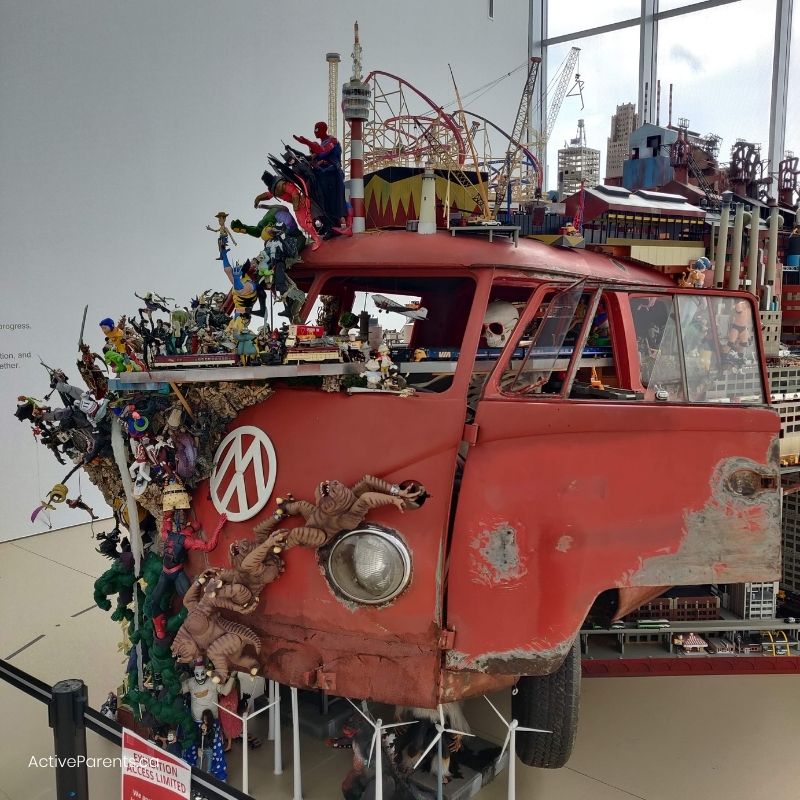 Worker's Art and Heritage Centre – A community museum celebrating the history of workers and labour, as well as social justice issues.
HMCS Haida (June-Sept) Climb aboard the Tribal class destroyer and imagine being a crew member on "Canada's most fightingest ship".
Canadian Warplane Heritage Museum – Get an up-close look at many of the aircraft flown by Canadians and the Canadian military from the beginning of WWII to the present. (RR)
Westfield Heritage Village: Over 35 historical buildings set in a large conservation area, you can enjoy stepping back in time with the help of costumed interpreters, and then hike the surrounding woodlands and meadowlands. Known for Maple Syrup, Ice Cream and Christmas events there's always a good time to visit!
At the time of publication, the CFL Hall of Fame is closed.

CFL Hall of Fame

The Hall of Fame houses over 30,000 items, including trophies, helmets, playing equipment, game and record balls, jerseys, sweaters, jackets, flags, banners, photographs, films and videos. A must-see for any fan! 
* At the time of publication, the Hamilton Children's Museum remains closed due to capital project work. We can't wait to see what the future brings for one of our favourite children's museums!
Family-Friendly Museums and Galleries in Niagara
Laura Secord Homestead: This small house in the small village of Queenston was the home of and starting point of Laura Secord's 32km journey to warn the British of the attack planned by the Americans during the war of 1812. (RR)
Guelph, Kitchener-Waterloo Children's Museums
Guelph Children's Museum: With special hands-on interactive kid-friendly galleries you can explore the history of Guelph and with temporary, changing exhibits, there's always something new to see. (RR)
THEMUSEUM: Five floors of fun! THEMUSEUM has permanent and temporary exhibitions, events, and programs for all ages. Walking pianos, a bed of nails, and waterflow table are all big hits here! This is one of the best family-friendly children's museums I've been to! (RR)
Ken Seiling Waterloo Region Museum and Doon Heritage Village: Discover the history of the Waterloo region from indigenous peoples to community settlement in the 1800s, to the industrial revolution and manufacturing boom. Outside, wander the 60-acre Doon Heritage Village where interpreters in period dress and the Building Stories app will help you learn more about the buildings and way of life from the early 1900s.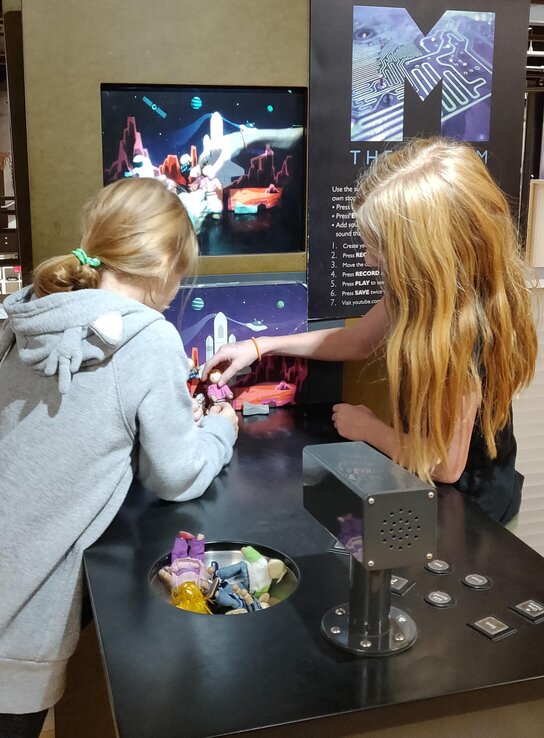 Museums and More That Are Worth The Drive to Toronto
Royal Ontario Museum (ROM): Explore natural history from dinosaurs to the bat cave, as well as history from around the world. With special hands-on interactive galleries, the artifacts really come alive!
Ontario Science Centre: One of the first interactive science and technology museums in the world, the Science Centre is full of hands-on exhibits, demonstrations, and the immersive Omnimax movie theatre. Check back for their changing temporary exhibits and events.
Hockey Hall of Fame: Home of the original Stanley Cup as well as artifacts, memorabilia and hands-on galleries. Permanent exhibits show Ethnicity in Hockey, Women in Hockey, and Disabled Hockey.
Casa Loma: Sir Henry Pellatt built Casa Loma – then the biggest private residence in Canada – full of extravagant fixtures and fittings. An extremely popular film location you can see some recreations from some of the more famous movies and television shows filmed there. With a secret passage out to the carriage house, there is a lot to explore.
Black Creek Pioneer Village: Visit small-town Ontario from the 1860s made up of 40 heritage buildings, most donated and relocated to Black Creek (sometimes brick by brick!), 70 heritage animals and gardens of plants and flowers grown from heritage seeds. Costumed educators show visitors the trades and crafts of the time using some of the 50,000 artifacts on-site to bring the time to life.
McMichael Art Gallery: Focussed exclusively on indigenous and Canadian art, this beautiful gallery is home to over 6,500 artworks by the Group of Seven, First Nations, Metis, Inuit and contemporary artists. With permanent and temporary exhibitions there's always something new.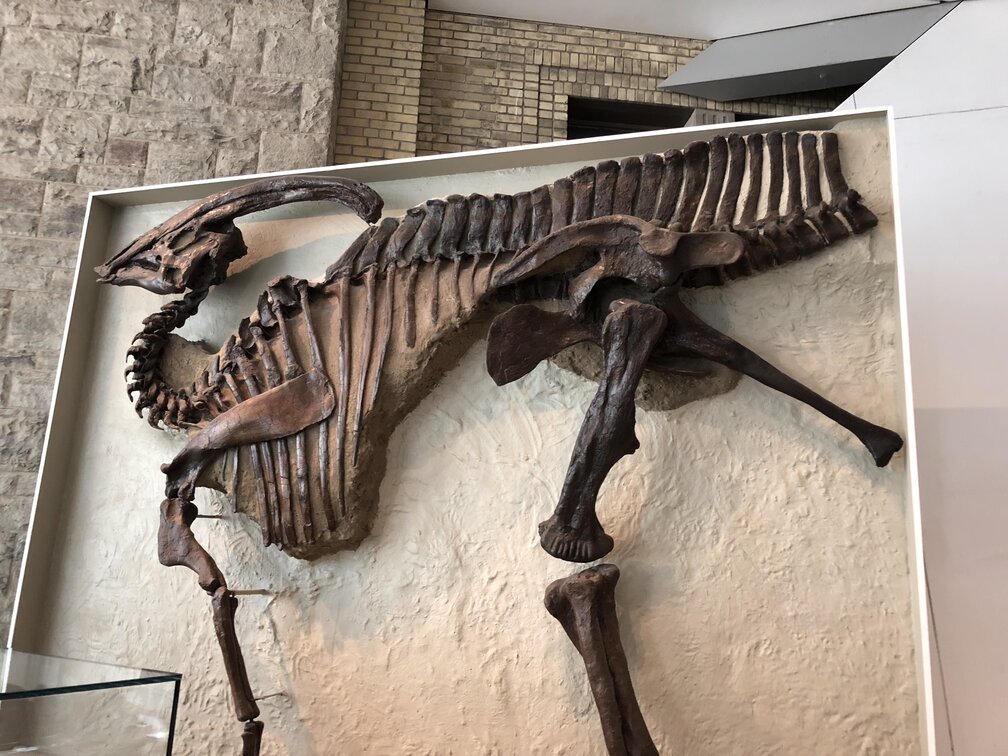 More Ideas For Family Fun
We have visited hundreds of places and written about them to help you find the very best destination for your next day trip or outing. We love sharing indoor play places, playgrounds that go above and beyond, and more! Here are a few of our latest blogs to help you have a great weekend.