Welcome to our essential (and popular) list of Halloween events in Burlington, Hamilton, Oakville and beyond! We update this list daily, so save this post and check it anytime you're in the mood for something spooktacular to do with the family.
Our calendar is full of Halloween events in Hamilton, Oakville, Burlington and the surrounding areas, so check it out, too!
You will also some our insight into some larger-scale Halloween festivities like Wonderland's Halloween Haunt, Pumpkins After Dark in Milton and Mountsberg's Spooktacular.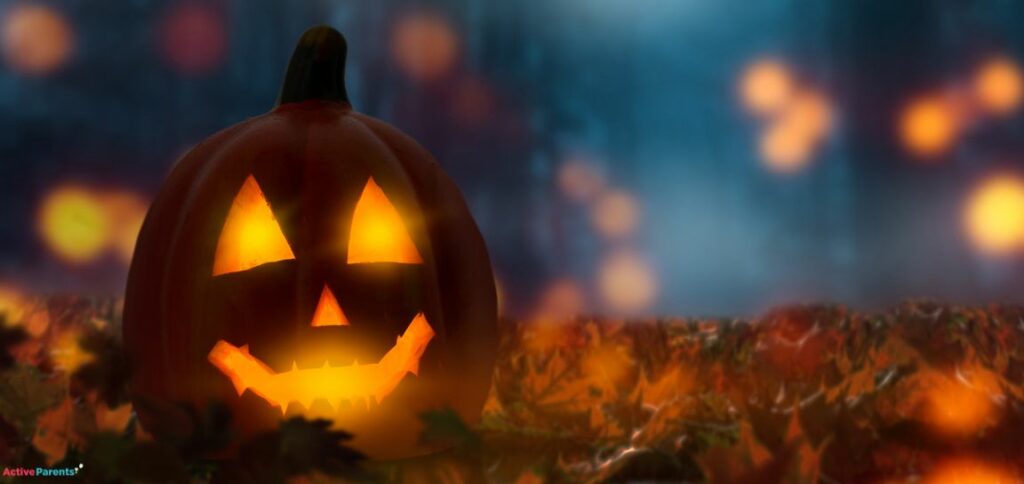 Love Fall? You Are Going To Love These Fall Faves
Add Your Halloween Events To Our List
We've included every Halloween event taking place in Halton, Hamilton and Niagara. Outdoor movie nights, pumpkin trails, trunk-or-treat events, and trick-or-treating events, too!
Are you hosting a family-friendly event or activity you'd like to add to our calendar? Submit the info here and show it off to thousands of locals looking for a fang-tastic day!
Don't miss our Instagram page where we share photos and videos of the fun, fall events we attend.
Popular Annual Halloween Events and Shows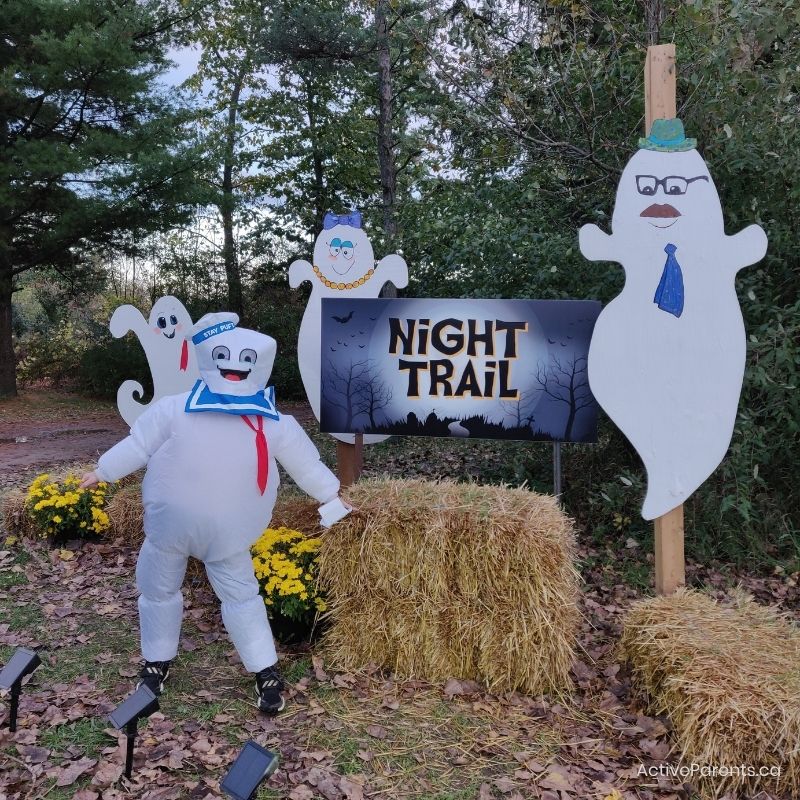 Mountsberg Spooktacular Halloween
This nighttime Halloween event is perfect for all ages. Choose a later time for bigger kids to experience a little more excitement, and little kids will love visiting at dusk or shortly thereafter. Read all about our visit here. You'll enjoy a scavenger hunt, a spooky stroll through the woods. Prepare for some thrills and chills in the Haunted Barn (some displays are a littler scarier). Definitely wear your Halloween costumes. You can upgrade your visit to also include a wagon ride, hot drinks and s'mores. Spooktacular Halloween starts October 6th and runs Friday to Sunday evenings from 4:30 pm to 10 pm until October 29th.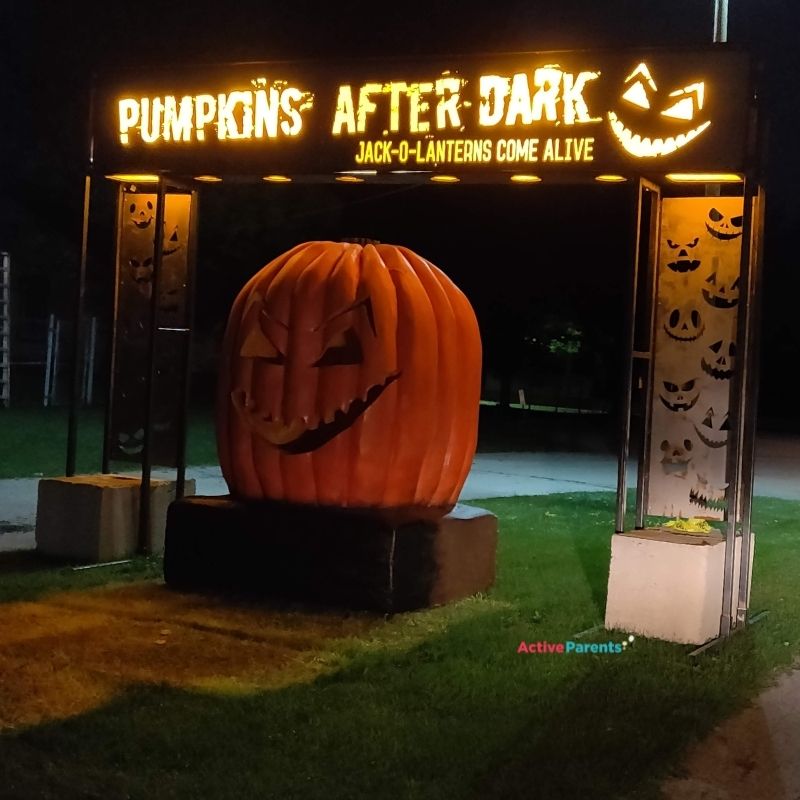 Pumpkins After Dark at Country Heritage Park
Pumpkins After Dark is Canada's award-winning outdoor Halloween event. Featuring over 10,000+ hand-carved pumpkins, this one-of-a-kind walk-through experience is the must-see event of the fall season. This is the biggest Halloween event in Milton. Perfect for all ages, and because it's a walk through you can set your own pace, which we loved. Read about our visits here. Every year, the display gets bigger and better. You will find everything from your favourite video game characters to the scariest horror movie villains, all carved out of pumpkins. Wear a costume and purchase some Halloween treats.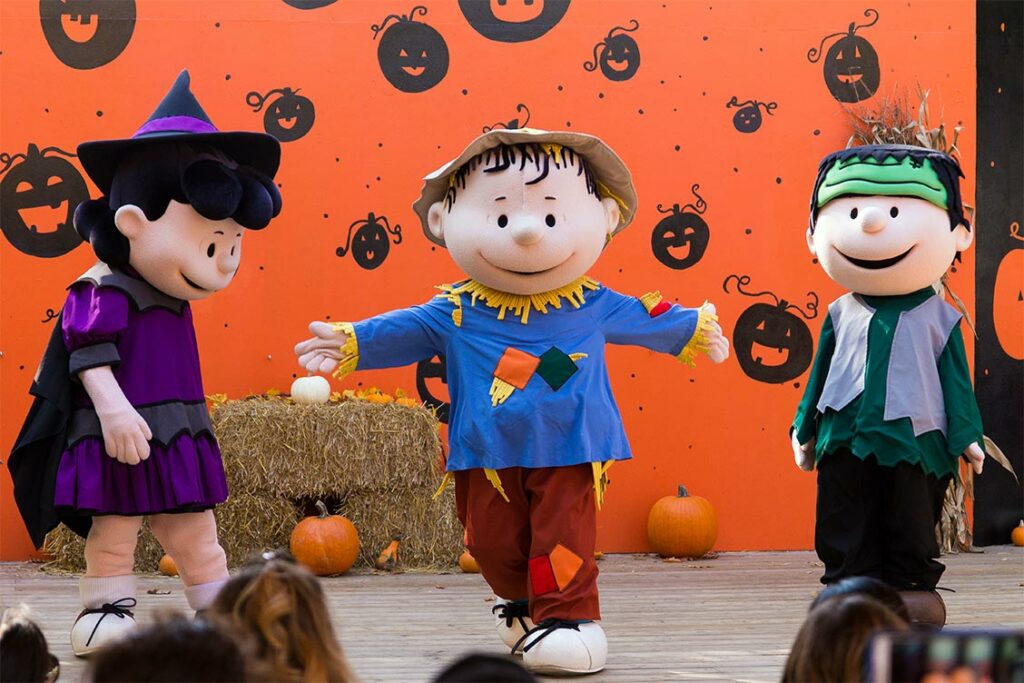 Halloween Haunt and Camp Spooky at Canada's Wonderland
No matter the occasion, Canada's Wonderland has a celebration for everyone. Halloween Haunt is a fan favourite if you love jump scares, evil and being terrified. Enjoy seven mazes, terrifying scare zones, non-stop monsters, thrilling night rides and the return of the Day of the Dead Festival. 2023 brings you three new mazes including "Dark Ride" where guests must face the horrors waiting for them in an abandoned carnival attraction. Halloween Haunt is for the 13+ year olds, and no costumes or face makeup allowed. Camp Spooky is a family-friendly Halloween event you won't want to miss! It's on Saturdays and Sundays from Sept. 23 – Oct. 29, 2023. Camp Spooky features trick-or-treating, a kids' Halloween costume parade, live shows with The PEANUTS gang, meet n' greets with Halloween characters, all your favourite rides, and much more!
Halloween Events Near You
Add Your Halloween Activities and Events To Our Calendar
Know of other frightfully fun Halloween activities and Halloween events in Burlington, Hamilton or the surrounding area? Share it with us! We include anything that is family-friendly and open to the public.
More Ideas For Family Fun
We've been to so many cool places, and we've made it our mission to share all the fabulous locations we find with you. Whether you're planning a day trip or looking for the best playgrounds, we've got your back. We are all about discovering the most amazing indoor play areas, farms and animal experiences, and a whole bunch of other visit-worthy local attractions. Check out our latest blog posts below to make sure you have an absolutely epic weekend!