Royal Botanical Gardens is a beautiful destination for families and fresh air lovers of every age. Their current exhibit, Seeing The Invisible, is the most unique exhibit I've seen at RBG before. Here's what to expect, and why I think you should see it before it closes.
Looking for more great things to do outdoors? Click here!
What is "Seeing The Invisible"?
From the RBG website:
The most ambitious and expansive exhibition to date of contemporary artworks created with augmented reality (AR) technology will premiere at Royal Botanical Gardens on September 23 as one of 12 participating gardens across six countries and the only location in Canada. Seeing the Invisible features new works by more than a dozen international artists including Ai Weiwei, Refik Anadol, El Anatsui, Mohammed Kazem, Sigalit Landau, Sarah Meyohas, Pamela Rosenkranz, and Timur Si-Qin—including several artists' firsts works in AR.
So…What's It Really About?
I'll be honest, when I attended the exhibit, I went in having no idea what augmented reality was. Like, zero clue. But it turned out to be a magical day, and I highly recommend you visit – with or without your kids!
Once you've booked your tickets online, you can download the Seeing The Invisible app to your phone or iPad. I used my phone, but I would have preferred seeing the art on my iPad because the screen is much larger. When you get to the RBG, the app recognizes your location and provides you with a walking map to follow. It's so easy to follow, and it's essential so you don't miss any exhibits (remember they're invisible!).
Follow the map to your exhibit and walk up to the round marker on the ground. They mark the best place to stand to connect to the exhibit. In a few seconds, on your screen, you'll see a piece of the artwork appear! Part of the AR experience is that these works of art are 3D, so walk around it, move closer and further, really experience it. Some works are massive and detailed – you won't believe your eyes!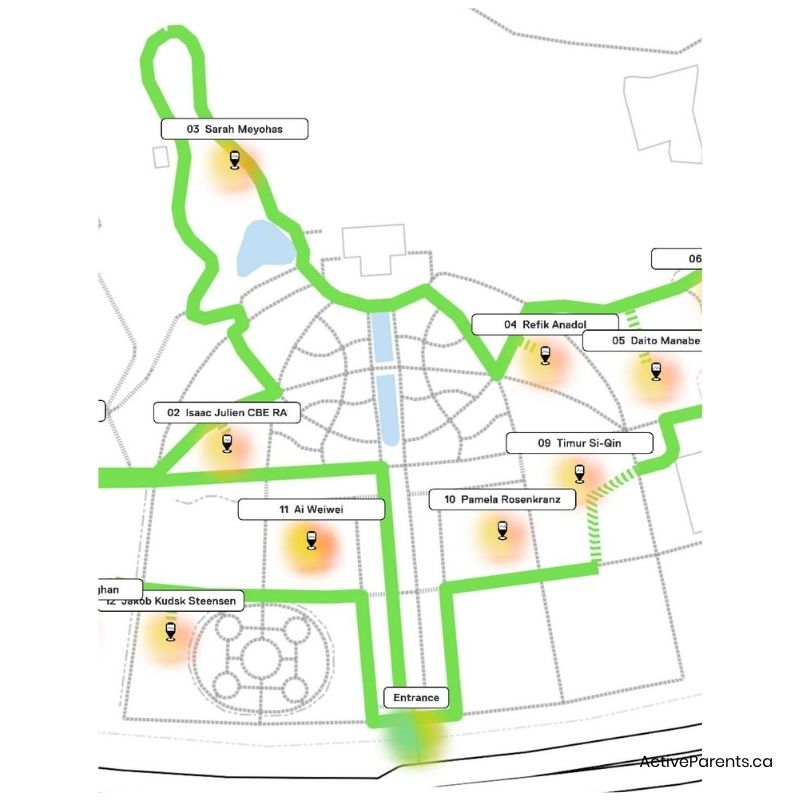 Your map will lead you to all 13 exhibits via a walking tour throughout the beautiful grounds of Hendrie Park. The exhibits are all spaced throughout the grounds and to the naked eye, you wouldn't know there wasn't anything there! The works are from galleries all over the world, by internationally renowned artists. The variety is one of the best parts of the entire event. I would never have seen these pieces had it not been for this exhibit.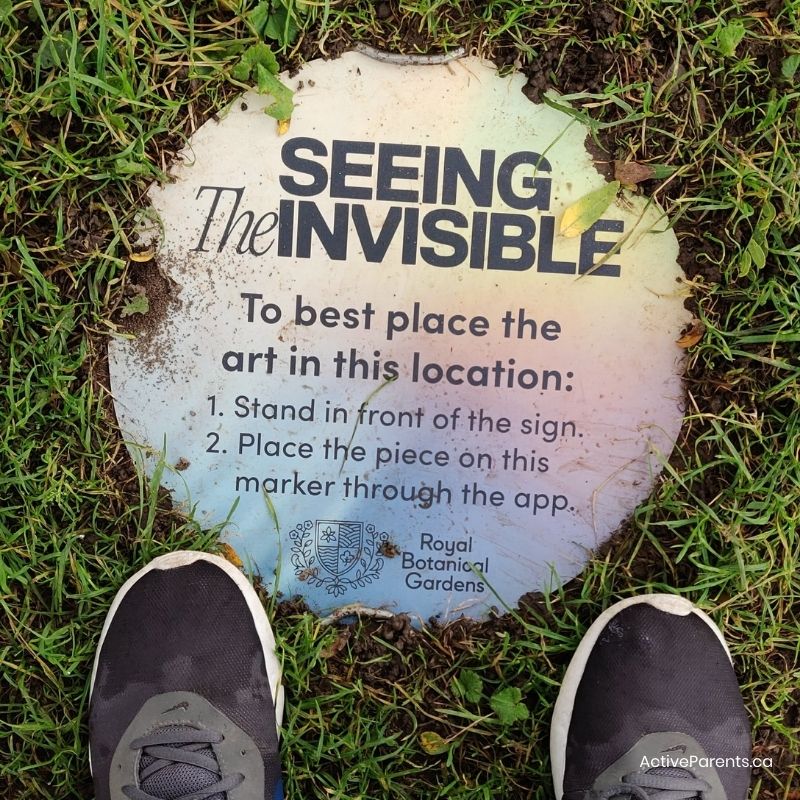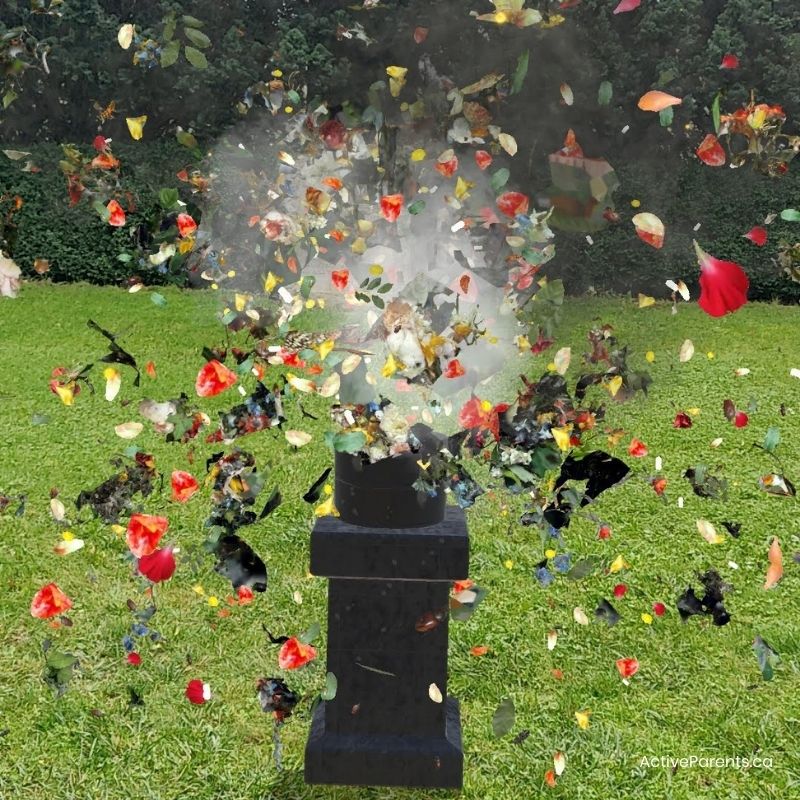 Who Should See "Seeing The Invisible"?
No matter your age or experience with art, this is an event everyone can appreciate and enjoy. I saw kids wandering around oohing and ahhing at their iPads as they zoomed in and out to see more of the exhibits. This was also the perfect fresh air day date for girlfriends and couples. I'm going to go back and take my mom and sister!
Sneak Peek – Spoiler Alerts!
I wish I would put into words how outrageous it was to see these massive sculptures appear on Hendrie Park, but just know you're going to be blown away. These are a few of my favourites, but photos definitely don't do them justice! The piano plays music and the golden birdcage is immersive!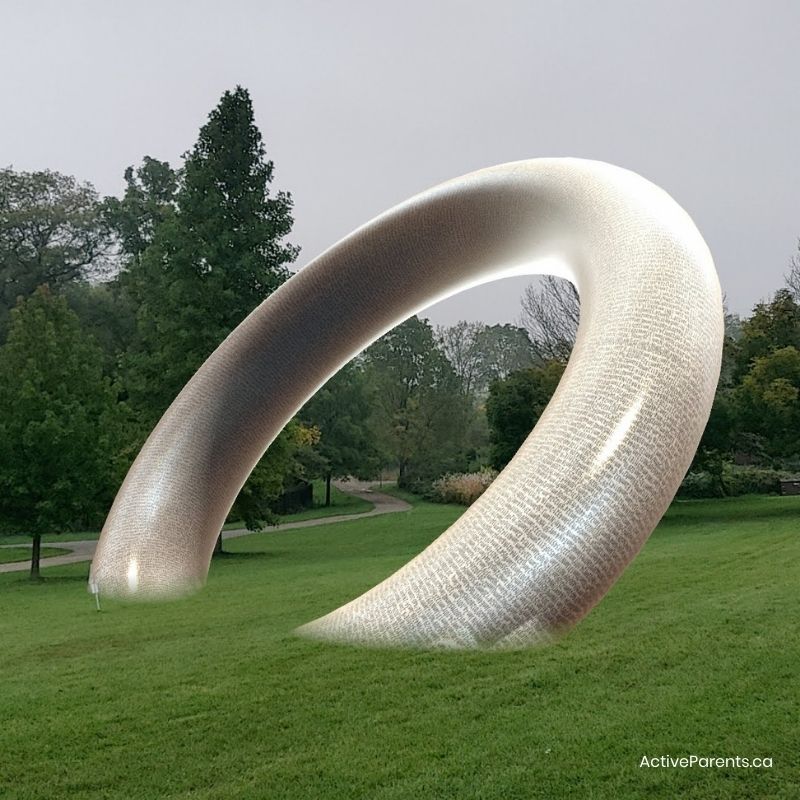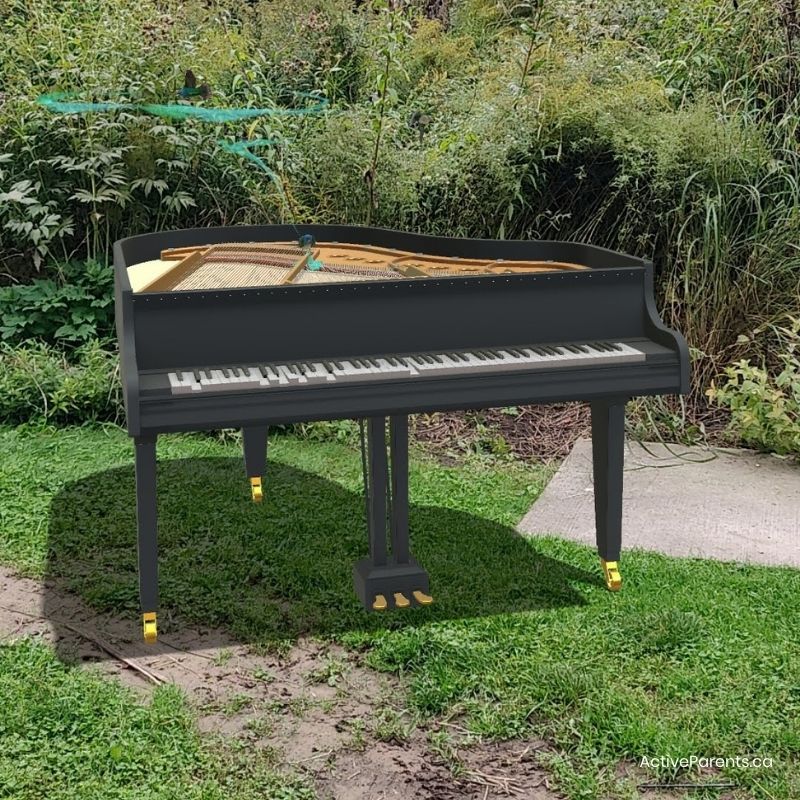 Seeing The Invisible is on display at RBG's Hendrie Park, 680 Plains Road, in Burlington ON.
Click here to book your tickets
Exhibit dates: Thursdays to Sundays, September 23 to November 6, 10 a.m. to 5 p.m.
Experience More Fresh Air Fun With These Ideas
The Best Places To See The Leaves Change in Burlington and Hamilton