Tansley Woods Park and Playground is a great spot to spend an afternoon. The playground is great for all ages, and the paths make for a beautiful stroll.
Where Is Tansley Woods Park?
The Tansley Woods neighbourhood is situated centrally in Burlington and easily accessible from almost any main road or highway. So convenient to get to. There is a parking lot for those driving, and the grounds are stroller-friendly if you're walking from the neighbourhood or from the Tansley Woods Community Centre.
Tansley Woods Playground
The playground at Tansley Woods is such a great structure for kids of all ages. It is spread out and has a little something for everyone. The playground is "woods-themed" and kids will love the little touches meant to make them feel like they're exploring a forest. There are two playgrounds, one smaller toddler-sized playground and the larger, main playground structure. The toddler playground has a few slides and climbing options, very similar to the larger playground but created for pint-sized kiddos.
The rubberized play surface will come in handy as kids race around trying out all that the park has to offer. The main playground has a ground-level entry point that toddlers will love. It gives them easy access to chase their big kid friends onto the play structure.
Got monkeys? I do! Kids who love to climb will love Tansley Woods Park because there are a few unique climbing options for them to try out. Scroll down to see snapshots of the different equipment.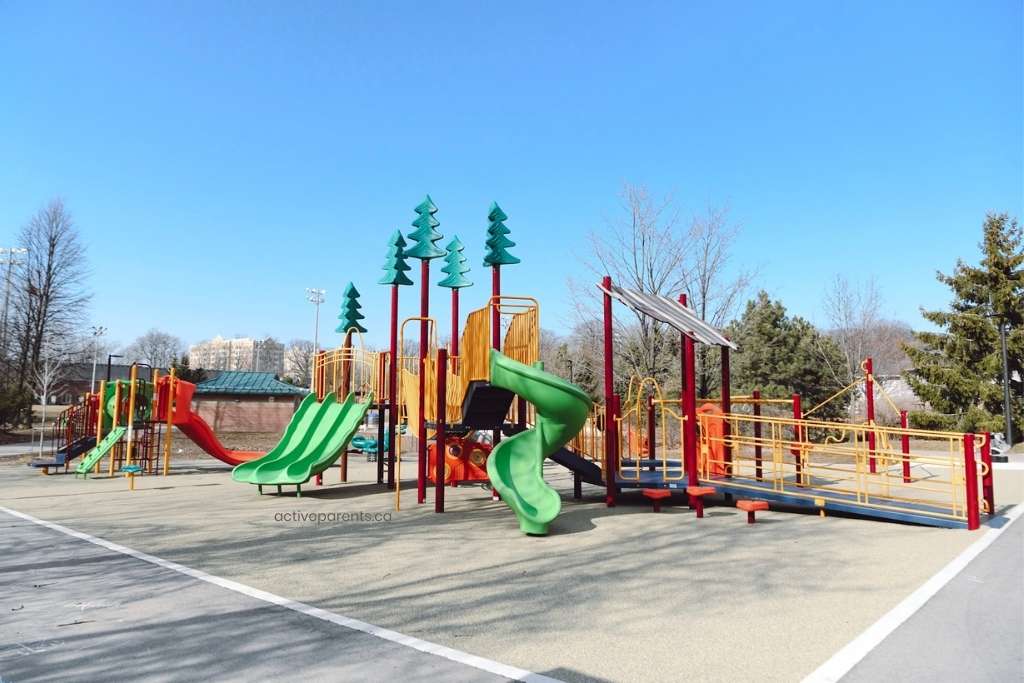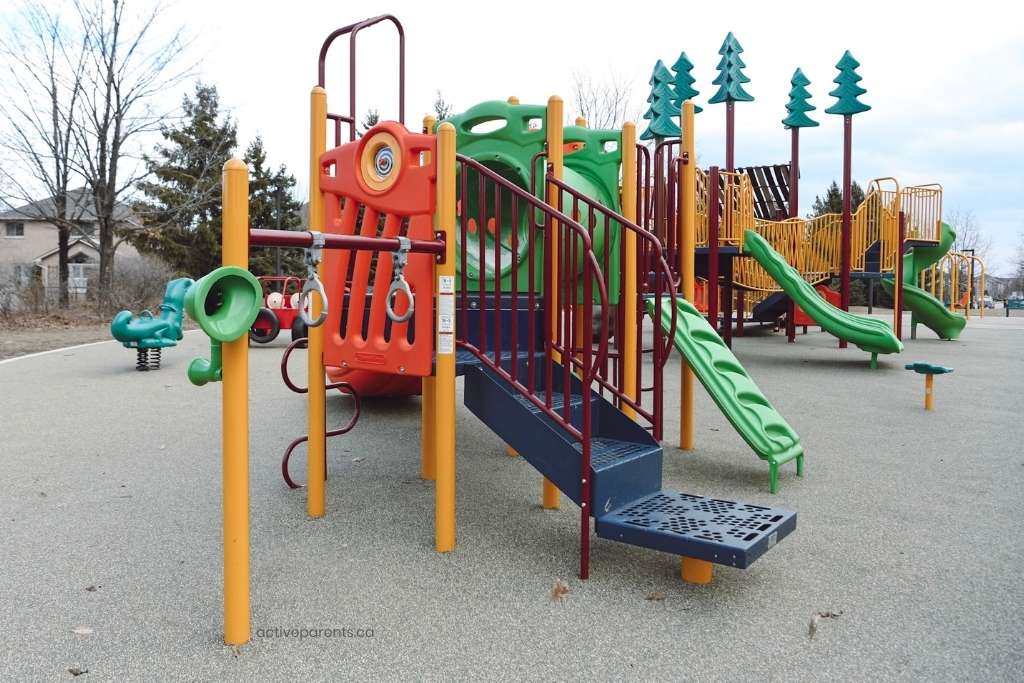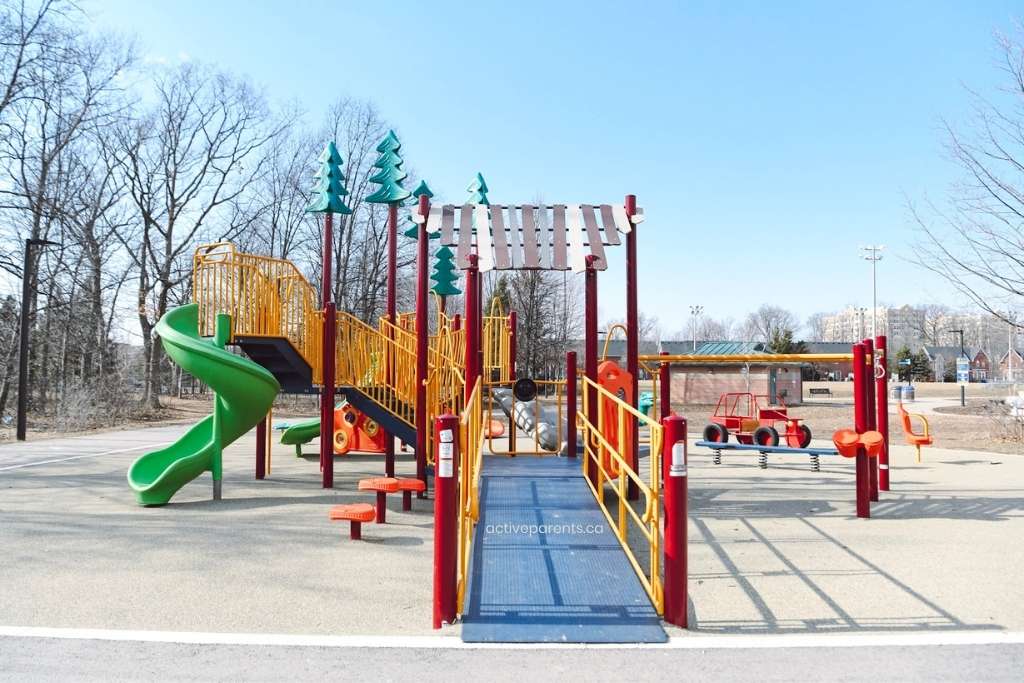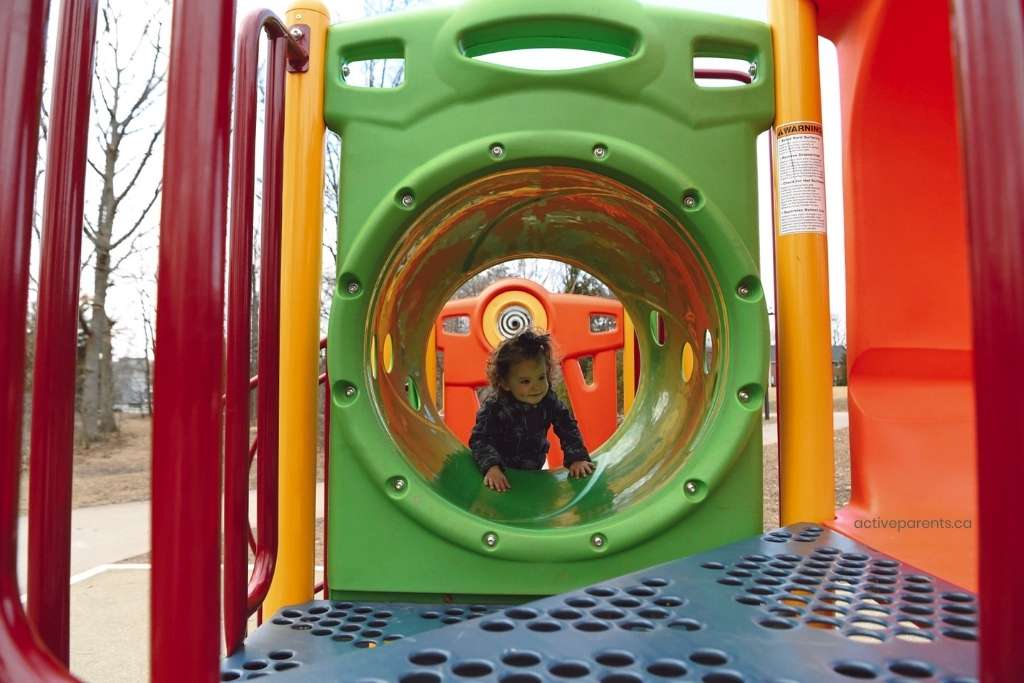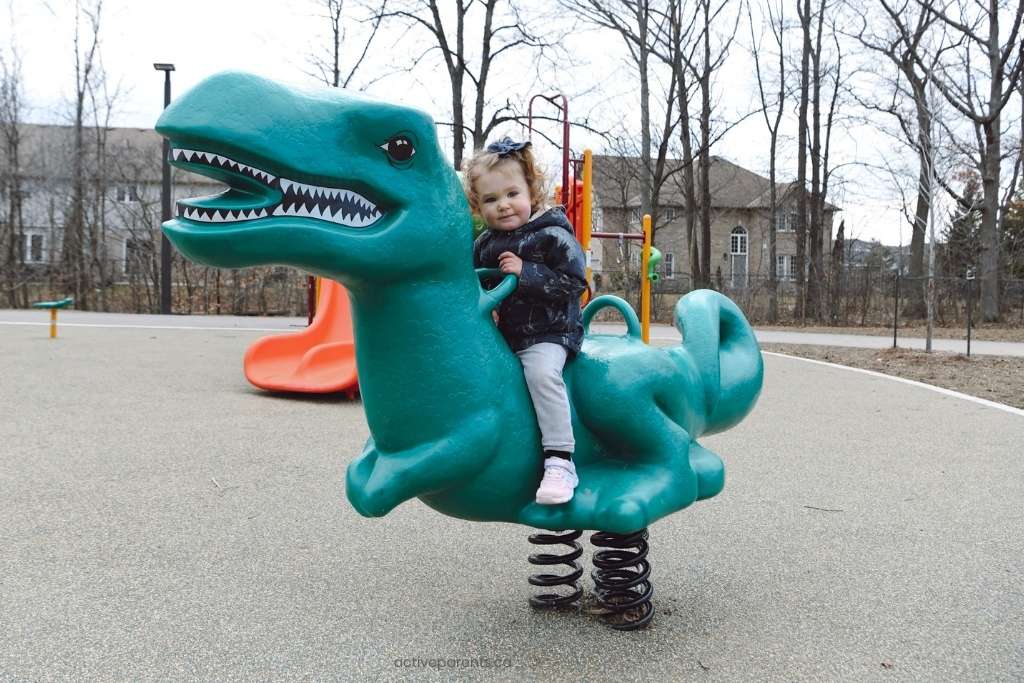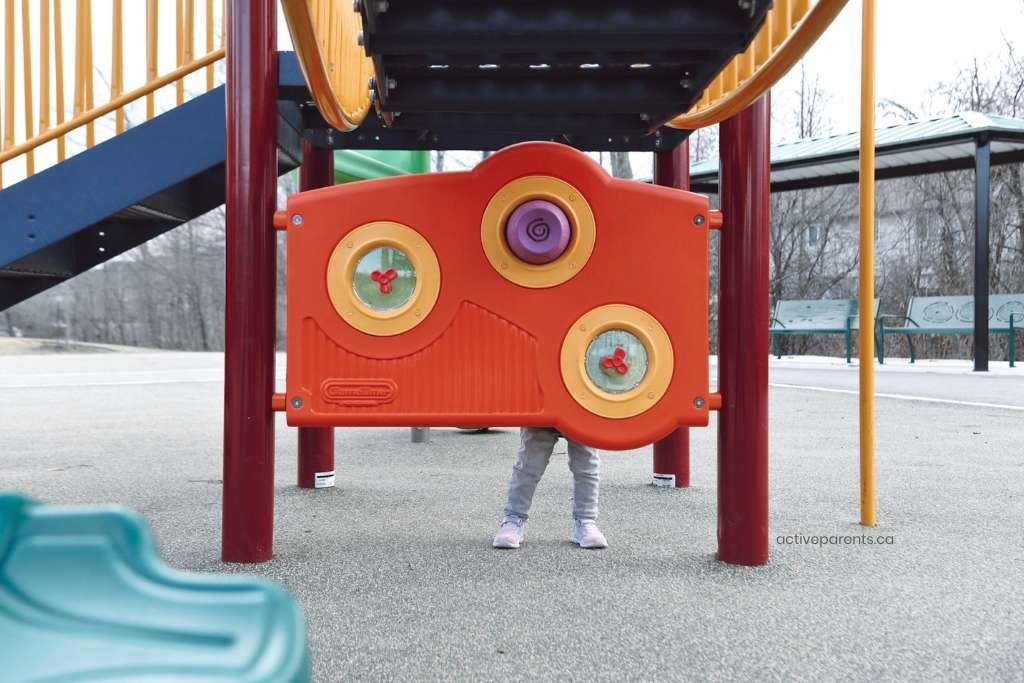 Is there a path at Tansley Woods Park?
Tansley Woods Park, as the name suggests, has a beautiful wooded area with a couple of walking and biking paths. Bring your scooters and strollers and wheelchairs because you'll love the paved paths.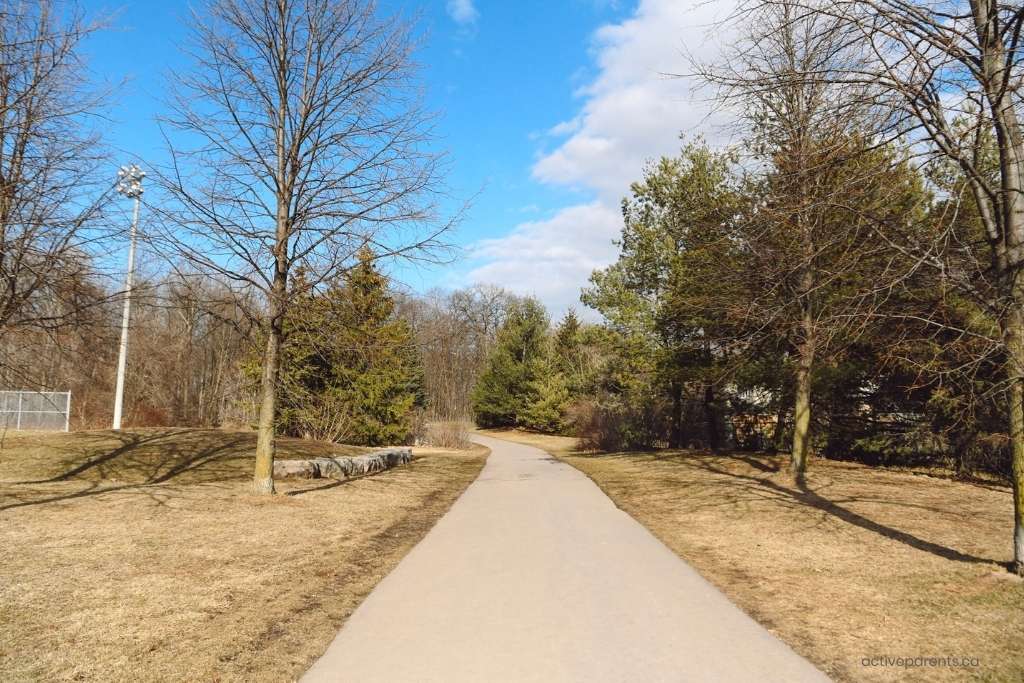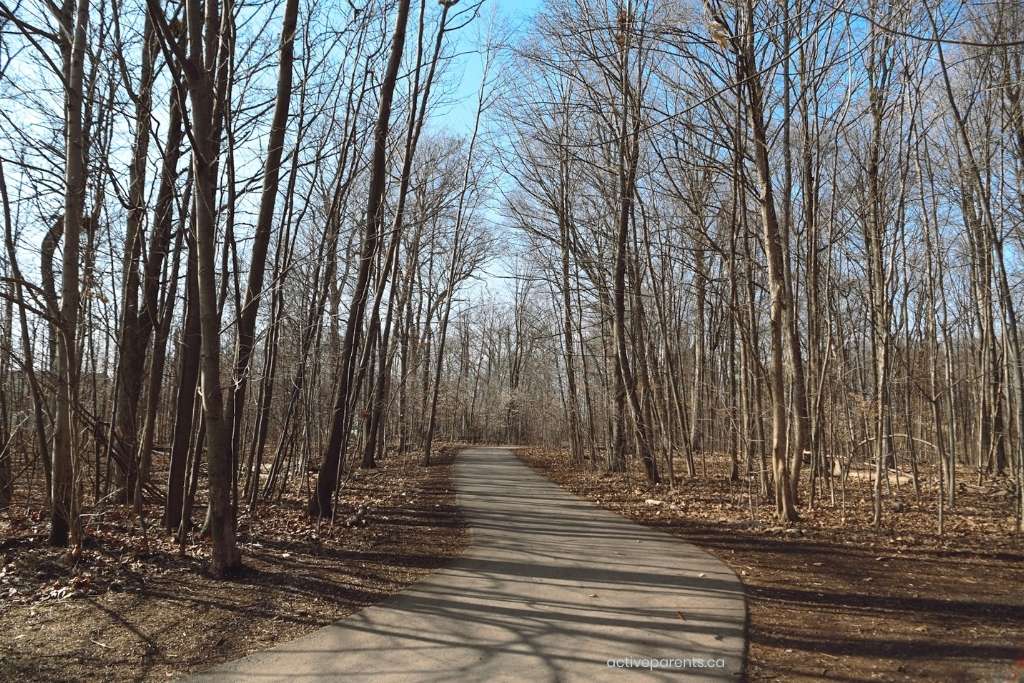 Are there Pickleball courts at Tansley Woods Park in Burlington?
Yes! Recently installed, and open to everyone, the pickleball courts at Tansley came during 2020 when we were all desperate for something new to do outdoors. You can pick up your own paddles and balls fairly inexpensively at Canadian Tire and Walmart, or if you're a resident of Burlington, you can borrow them for free from the City parks and rec equipment lending library.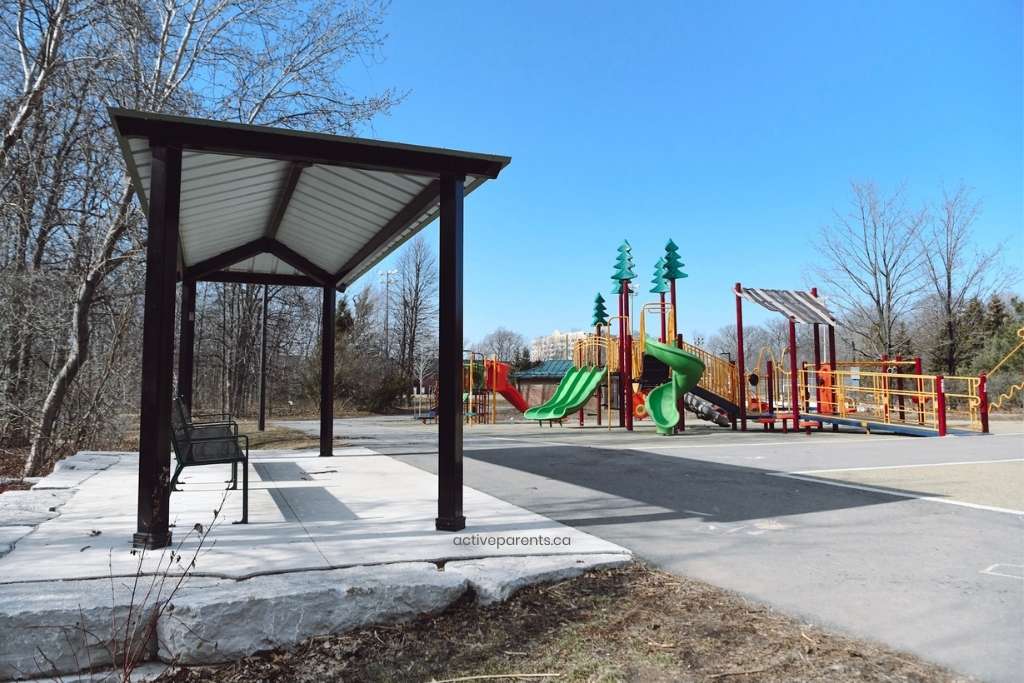 Tansley Woods Playground Features
3 big swings, 2 baby swings and 1 special needs swing
Rubberized ground covering
Lots of slides in various sizes
Many climbers and balancing apparatuses
Ride-on and imagination toys
Tansley Woods Park Amenities
Walking trails near a gentle stream
Pickleball court
Playground
Washrooms
Basketball courts
Tennis court
Baseball diamond
Beautiful Japanese garden and bridge
Tansley Woods Park is located at 4100 Kilmer Dr, Burlington, ON L7M 4Y3
Victoria is a talented photographer specializing in capturing all types of families made with love, their furbabies and branding for small businesses and Mompreneurs. Her company, After All Photography (https://www.instagram.com/afterallphoto), launches this spring serving Halton, the GTA and Muskoka. Follow her adventures in toddler motherhood, photography and exploring the Burlington area here: https://www.instagram.com/vschwarzl/.