Bronte Creek Provincial Park in Oakville is just one of the 340 Ontario Parks. We visit multiple times a year in every season because there's always something fantastic to do at Bronte Creek. Here are some highlights of what you can expect when you visit.
The Children's Play Barn
Your admission to the day use area includes unlimited play at the play barn. Kids will love that they get to run, jump, swing and slide inside a real barn. Open spring, summer and fall.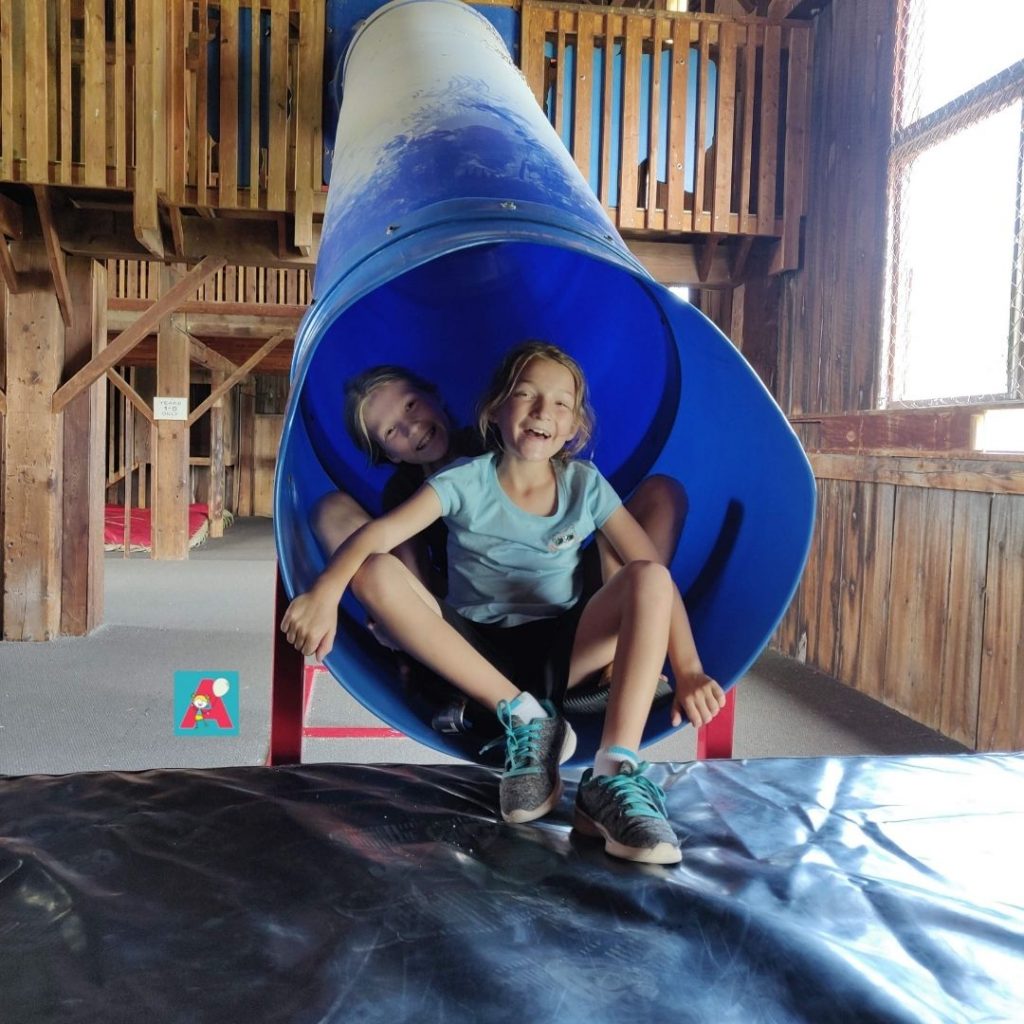 Springtime on the Farm
Bronte Creek is home to many animals including cows, goats, chickens, peacocks, sheep, rabbits and more! There are animals around throughout most seasons. Visit in the spring when you can meet baby animals that were born earlier that year.
Most animal experiences are open in spring, summer and fall.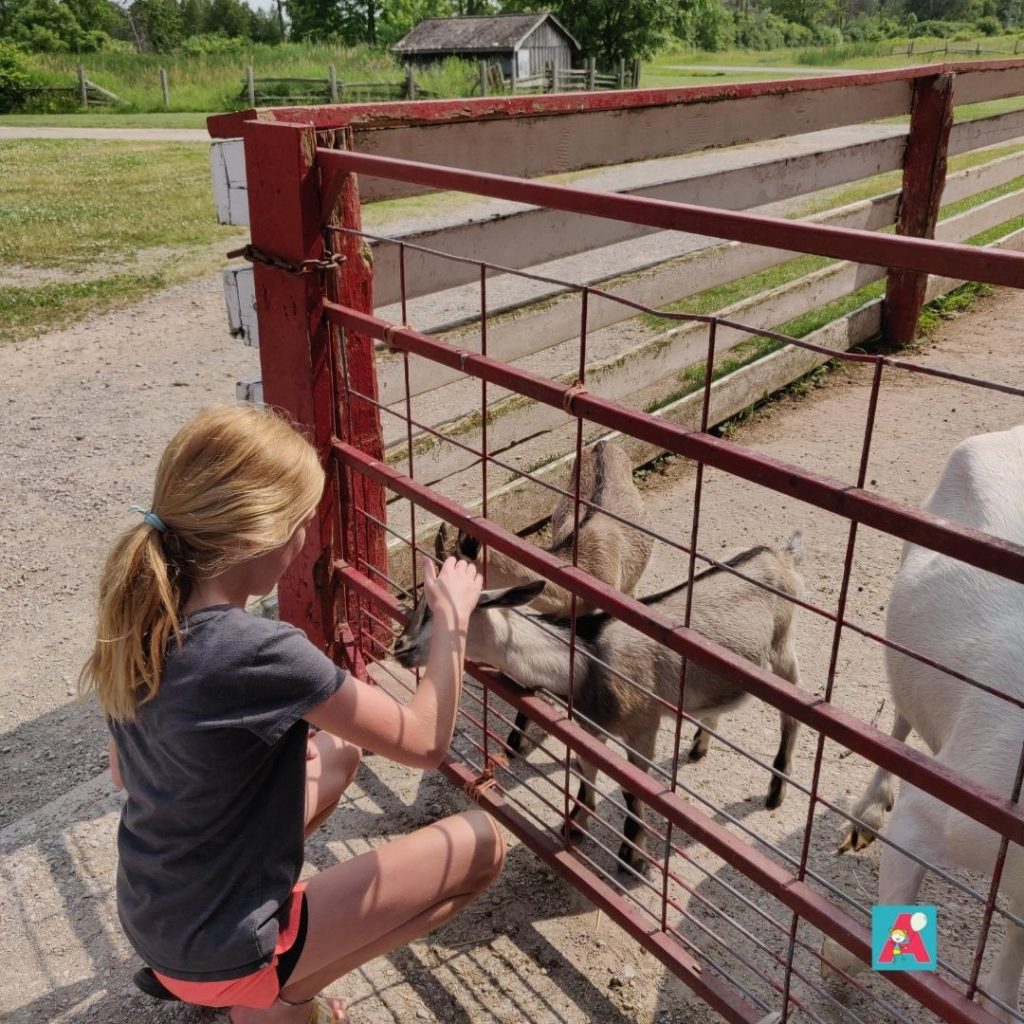 Harvest and Winter Festivals
Visit the Spruce Lane Farmhouse on the fourth weekend in September for the Harvest Festival. Pick up a pumpkin and enjoy yummy snacks like kettle corn and freshly pressed cider. Fall is a great time to visit the animals and take a wagon ride over to the play barn.
Winter at Bronte Creek brings on the Victorian Christmas preparations, games and food of the festive season. Enjoy crafts, stories, treats and games. It's certain to get you into the spirit of the season.
Check out the Friends of Bronte Creek website to see if there are any special events happening.
Walk The Gnome Road
The Gnome Road is a great reason to visit. It's home to little wooden houses decorated like gnome homes. Follow along a very stroller-friendly walking path just at the tree line near the play barn and yellow playground.
There is a good tree canopy as well, so some shade for anyone who needs a break. Open all year.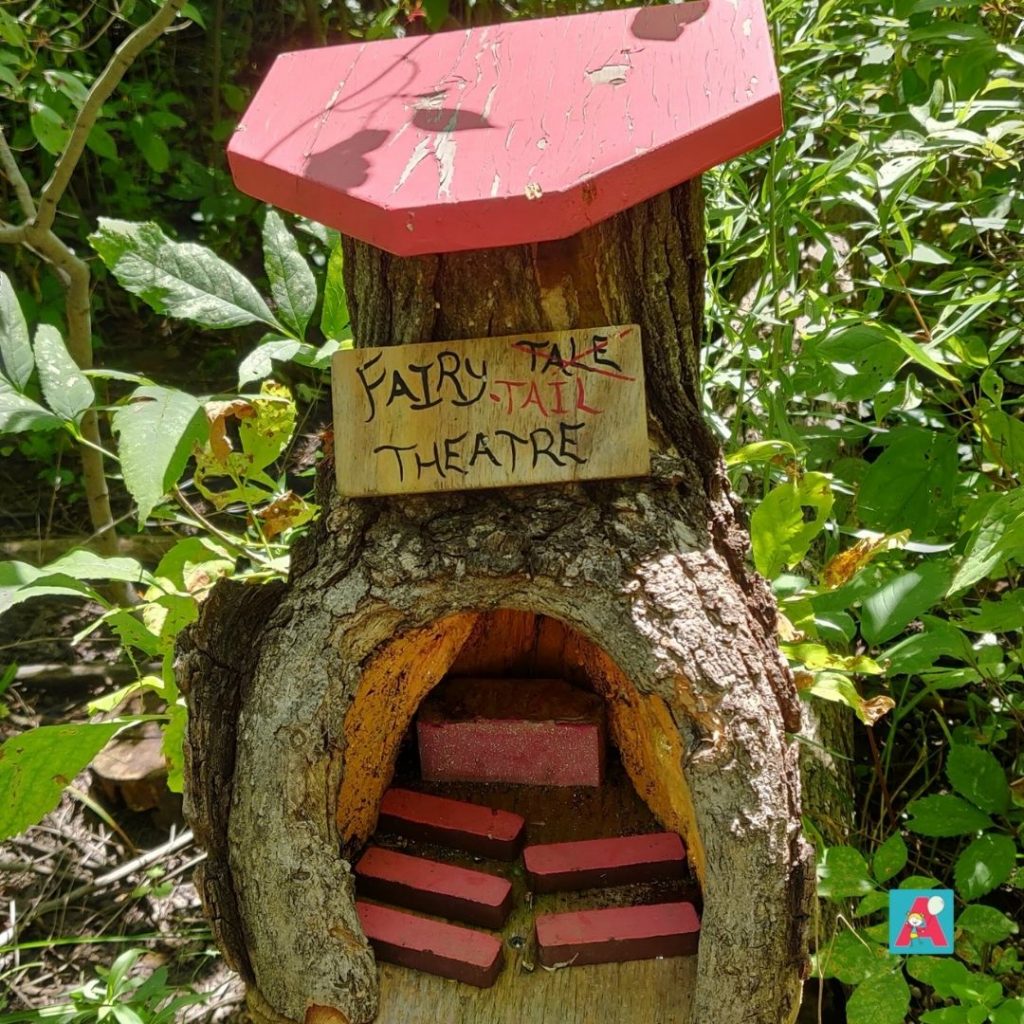 Bronte Creek Swimming Pool Closed
Bronte Creek Pool has been a family favourite for years because of its size and beach entry. The park has confirmed that it will remain closed for 2023, after being closed for the past few seasons.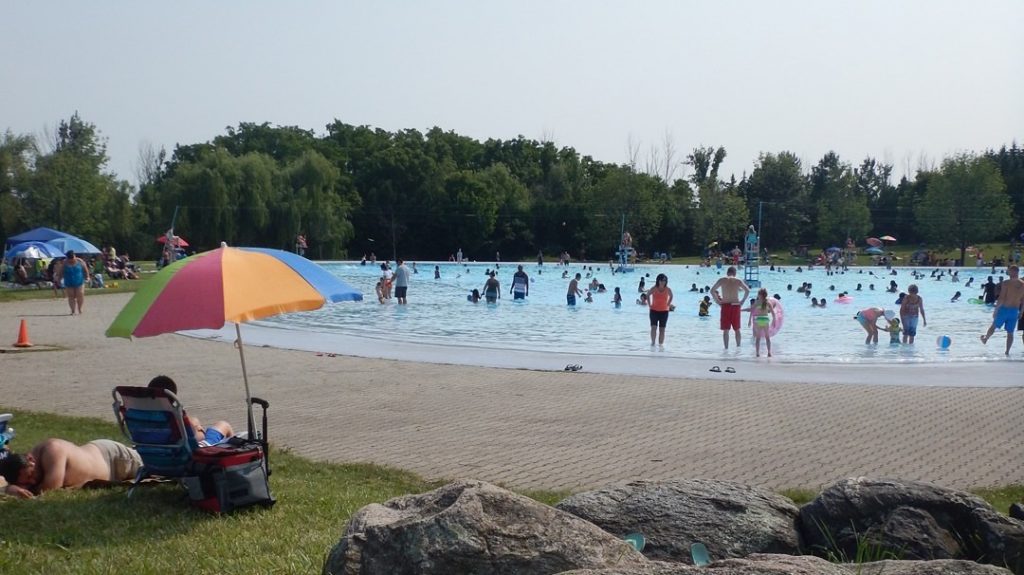 See The Salmon Run
Fall is the time of year when the salmon migration runs through Bronte Creek Park. We first saw them in 2020, and it was honestly magical. Nature controls the migration, so there is no specific time to see them. They generally make their way to spawning grounds in September/October.
Directions to a viewing area. Park in Lot F, and walk toward Spruce Lane Farm. Behind the barns and the cow pasture, there is a trail marker for the Half Moon Valley Trail. When you get to a fork in the trail, go left, which is trail 4.
Tip: Bring appropriate footwear and a camera. Note that this trail has stairs.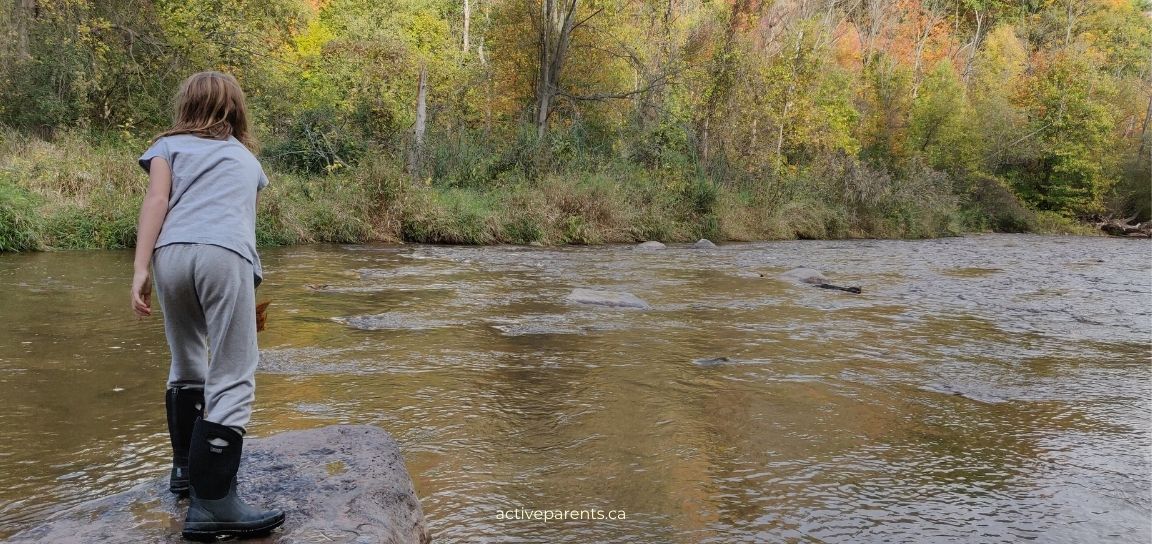 Bronte Creek Animals
When we visited in the fall, we thought the barns we all empty for the season. We were pleasantly surprised to see the cows were out and so were these massive rabbits!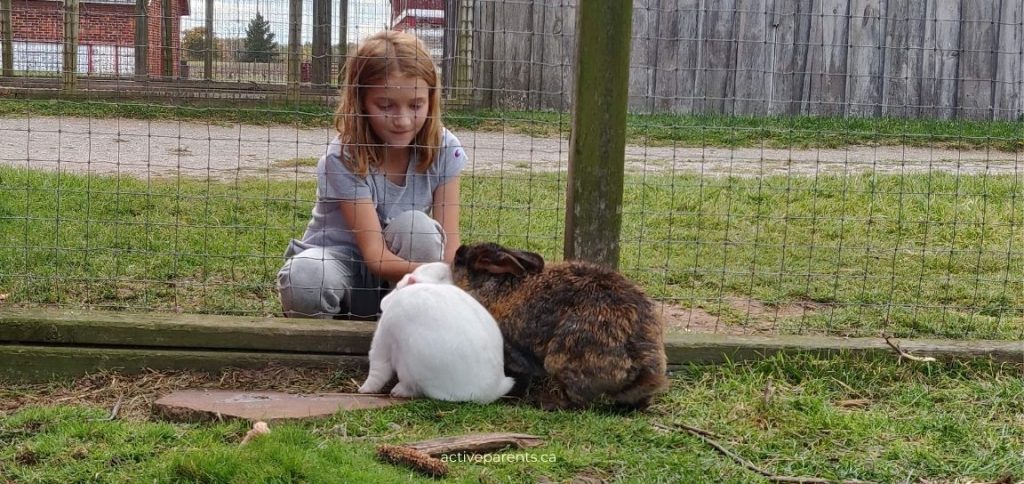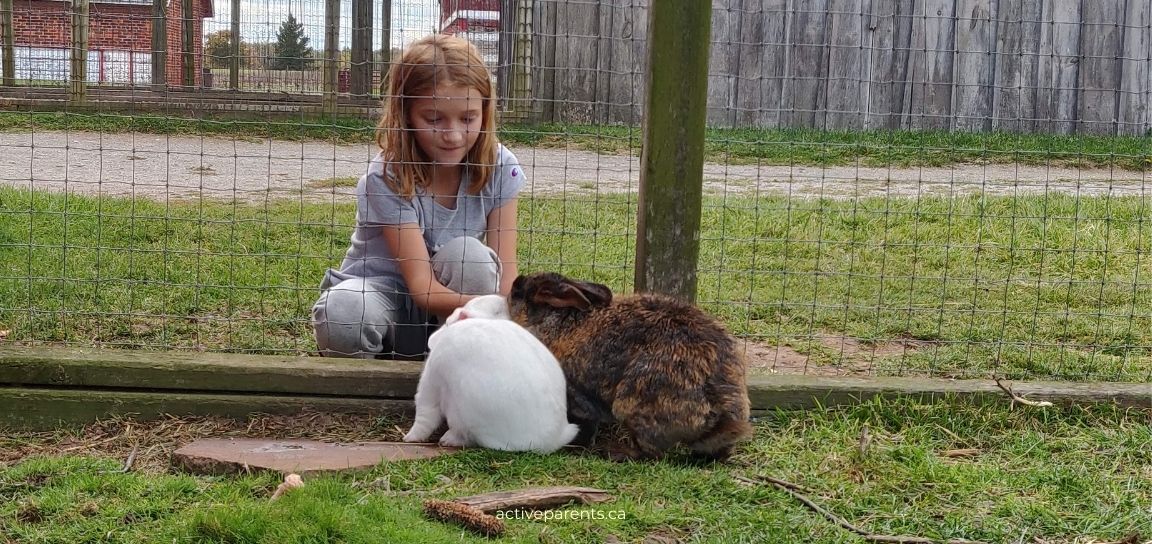 The Old Oak Tree
We read about the great White Oak tree, which started growing in 1685. I was surprised to learn it is one of the biggest oak trees in Ontario.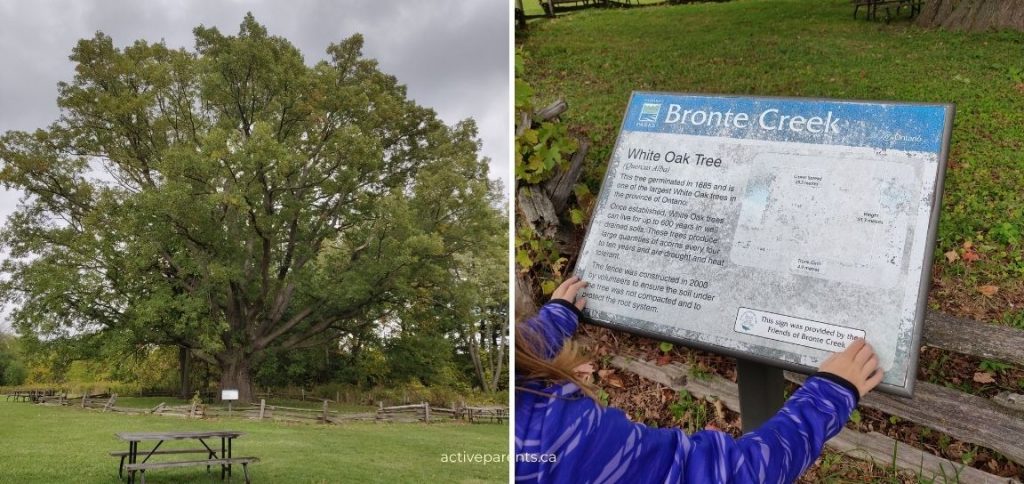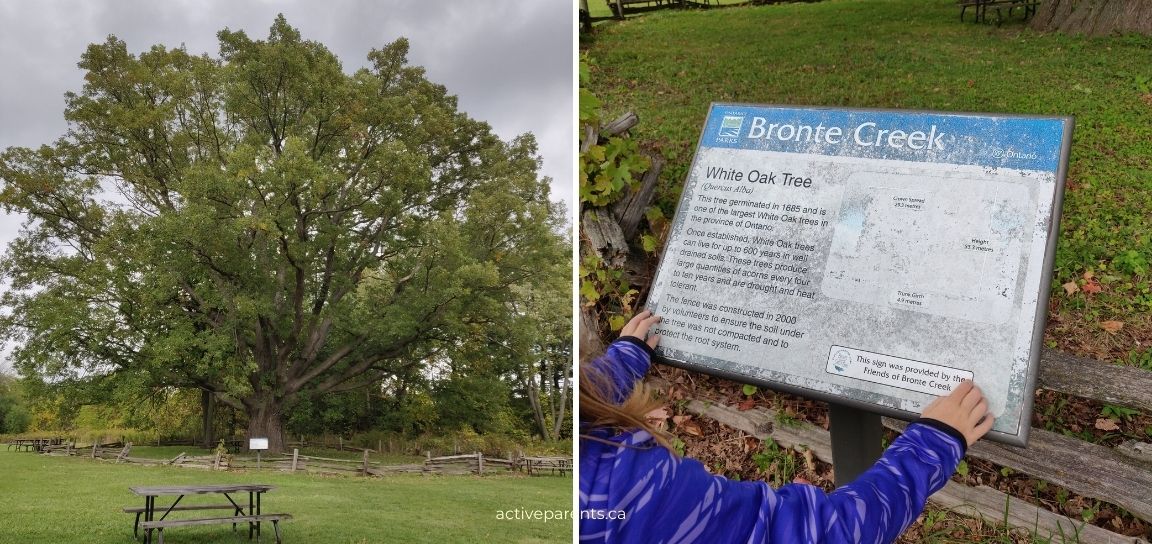 So Many Playgrounds!
Kids will have fun at the playgrounds and play structures as you make your way through the park.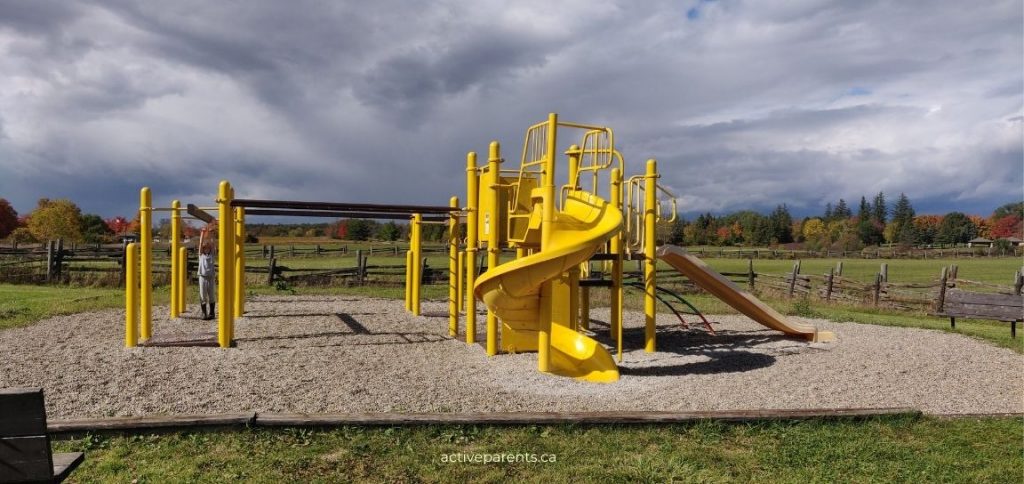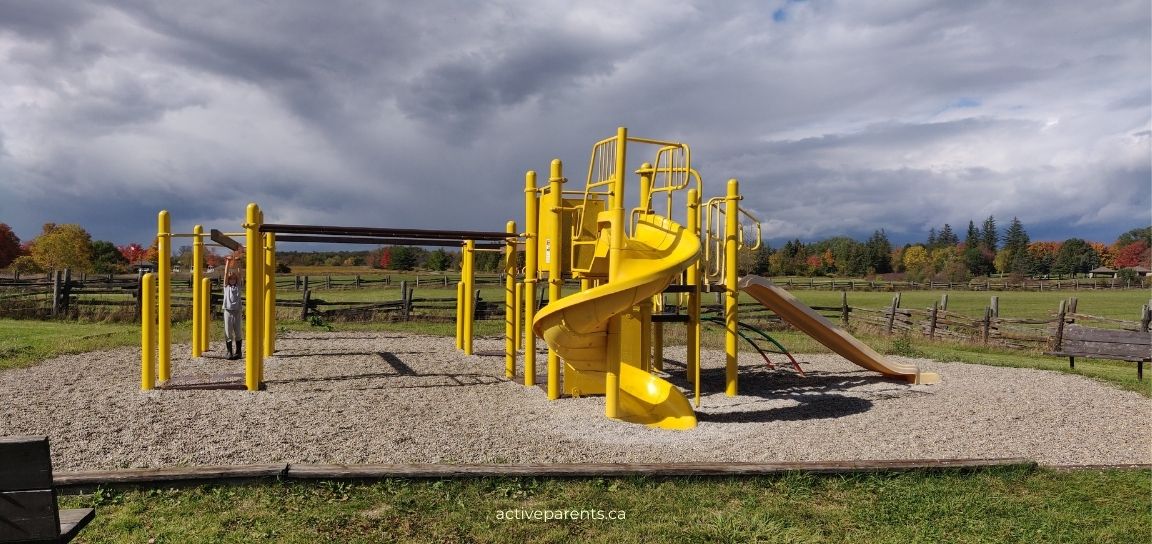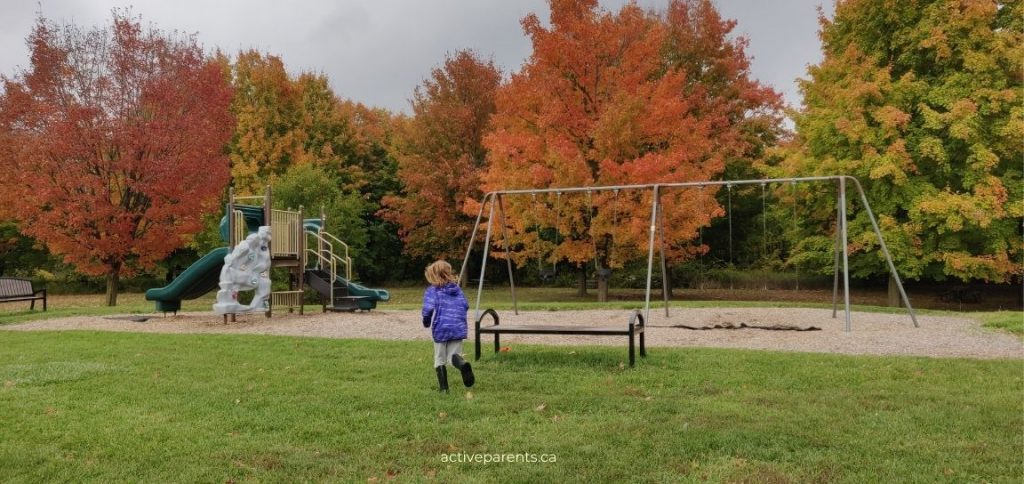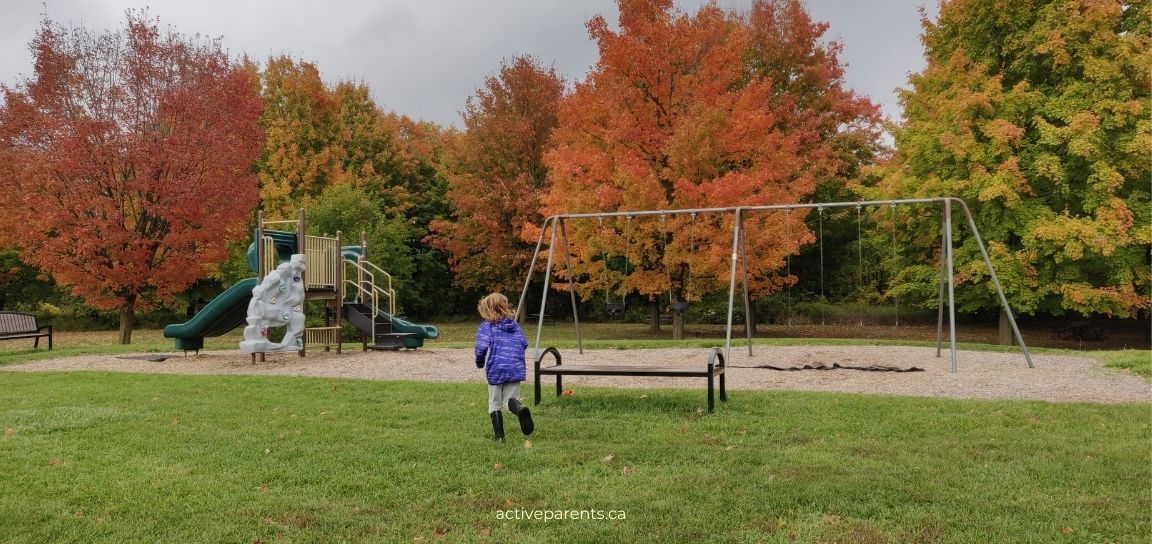 Easy Walking Trails
Bronte has stroller-friendly trails that are easy for kids. You can walk by the creek, among the tall trees, or on the gravel paths that go all around the park.
While you're walking at this Oakville Park, look for the unusual cylindrical buildings and picnic shelters with real wood-burning fireplaces and sinks. Lots of opportunities for using your imaginations, and a ton of green space to run off all that energy kids have.
Tip: Bring lunch or dinner and have a picnic.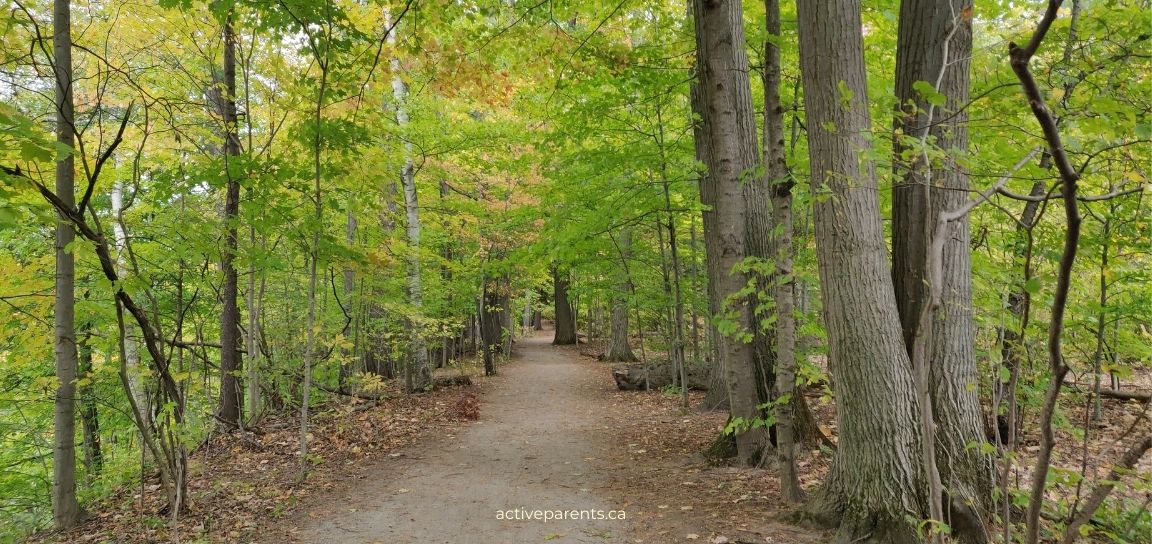 Check Out Our Video of Bronte Creek Provincial Park
Even More Reasons To Love bronte Creek
Bronte is a park that offers educational programs like the Maple Syrup Festival, Ghost Walks, Camper Halloween, and Victorian Christmas. It's a popular destination for classes and families looking for interactive experiences throughout the year.
Bring your furry friend and let them enjoy a little fresh air freedom at the dedicated leash-free section of the park.
Disc golf is a challenging and fun activity in nice weather. Bring your own frisbees, stand at the marker, and throw. Your goal is to land your disk in or as close as possible to the hole. Perfect for some fresh air fun, and no experience necessary.
Come in the winter months and enjoy cross-country skiing and tobogganing with the family.
Bronte Creek Provincial Park camping is easy and ideal for first-timers because if things don't go as planned, you're not far from home. I know many families who have gotten their "camping legs" at Bronte. You can tent or RV camp from May through October, or stay at one of the park's yurts. For camping fees check here.
Tips for Your Visit
Comfort stations include washroom facilities with flush toilets and handwashing facilities. They are near the Playbarn, Spruce Lane Farmhouse and various points around the park.
You can hike and bike on the trails.
Bring your binoculars because we permit and encourage bird watching.
Bronte has picnic benches all throughout the park, so pack a picnic or snack spread and dine al fresco.
Admission and Park Memberships
Bronte Creek Provincial Park offers a variety of price deals and discounts. Prices vary for everything from walk-in day use to RV camping. You can find them all here on their official website.
More Ideas For Family Fun
We've been to so many cool places, and we've made it our mission to share all the fabulous locations we find with you. Whether you're planning a day trip or looking for the best playgrounds, we've got your back. We are all about discovering the most amazing indoor play areas, farms and animal experiences, and a whole bunch of other visit-worthy local attractions. Check out our latest blog posts below to make sure you have an absolutely epic weekend!