Indoor play centres and trampoline parks are excellent destinations no matter the weather or season! When you want something high-energy and full of excitement, an indoor play place serves your needs. They are a popular go-to when the weather is cold, wet or just too hot to be outside for long periods.
This list is our massive all-encompassing list of play centres in Burlington, Oakville and Milton If you've got toddlers, they'll love this list of toddler-friendly play centres. And don't stop there! We have lots of ideas for indoor things to do that go beyond indoor play centres which we highly recommend for families.
Bonus: if you have little ones, they'll love this FREE little indoor play structure at this Burlington Community Centre.
Are you scoping out trampoline parks and play places in preparation for a birthday party? These spots offer excellent venues for birthday parties. You will also find great choices for birthday party places right here. The options are fun and unique and deserve a look as well.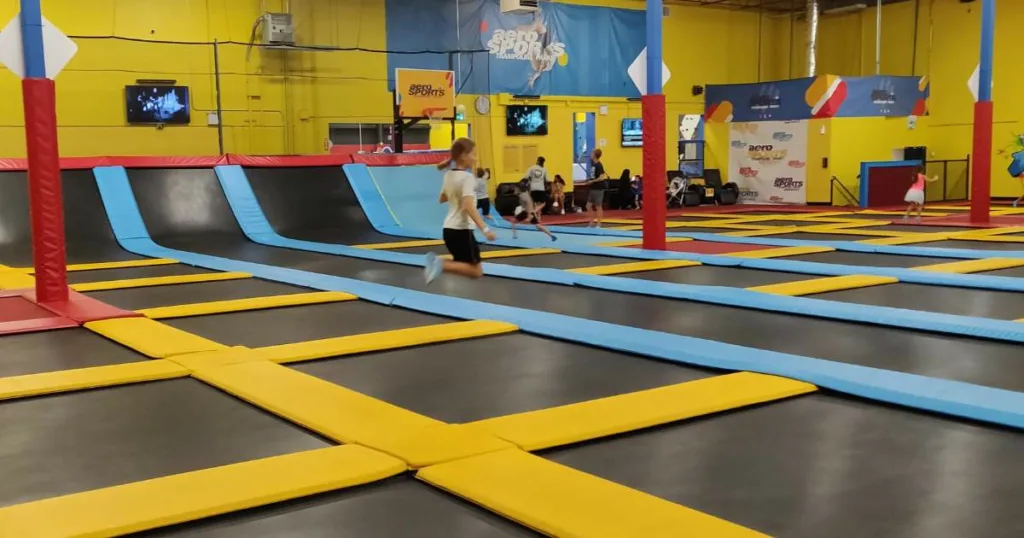 Add A Trampoline Park or Indoor Play Centre
Do you own or manage an indoor place to play? We want to add it to our list! Please use this form to give us the details and we will be more than happy to include you. There is no cost to be added because we know how great a service our guide are to the parents in our community. Click here for the submission form.