Art classes for kids are a great way to add creativity to your child's week. Being creative and creating beautiful art is essential for kids. Finding drawing classes, painting and other creative art classes for kids is easy with our directory. In this list you will find art classes in Burlington and art classes in Oakville.
Find the perfect art class for your kids near Burlington, Oakville, and Milton with our list of options. Our list is all-inclusive and includes a wide range of lesson providers in our area. In this list, you will find places for children to learn drawing skills, digital art classes, and cartooning and even anime.
Learn The Fundamentals of Drawing, Painting, Textiles, and More
But don't stop there! Art comes in multiple forms and mediums. Our directory also includes sewing classes for kids, jewellery making, glass blowing, textile work and more! Check out a neighbouring city to find the class that is perfect for you. These guides will help you further:
Art Lesson for Kids in Niagara
Why Should My Child Take An Art Lesson?
Art classes are beneficial for children's development and well-being. Firstly, they foster creativity, allowing kids to express themselves freely and think outside the box. Art also promotes problem-solving skills as children experiment with different techniques and materials. In step-by-step lessons, students can learn and enhance fine motor skills and improve hand-eye coordination.
These programs boost self-esteem by showcasing kids' talents and helping them gain confidence in their abilities. Additionally, art encourages cultural and historical exploration as children learn about different drawing methods and traditions. Lastly, creative programs offer a therapeutic outlet for emotions, reducing stress and anxiety. In sum, art classes provide numerous benefits that enrich a child's life.
Did we miss a listing? Let us know! Click here and tell us.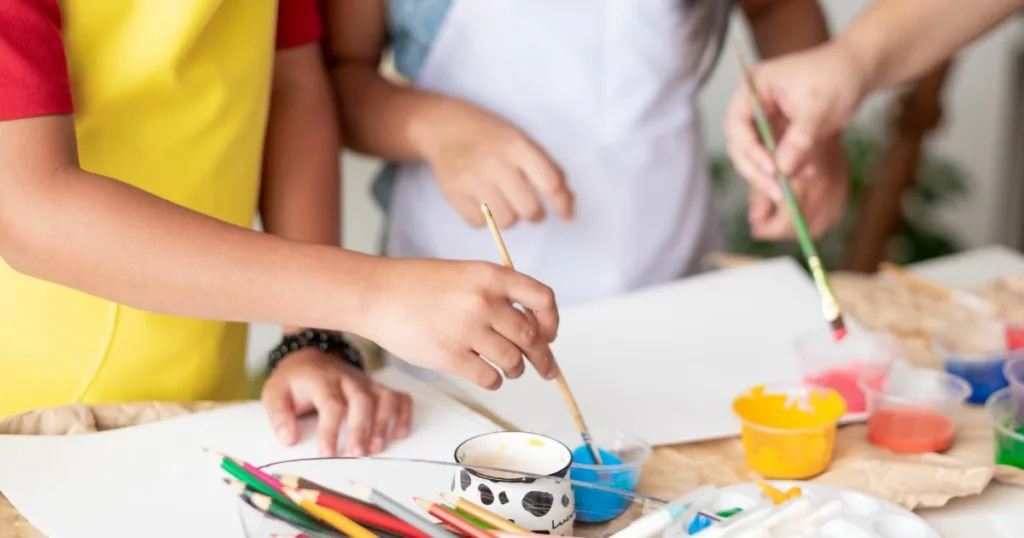 Arts Classes For Kids in Burlington, Oakville and Milton
More Kid-Approved Programs and Classes
Read Our Latest Articles
Catch up on what we've been covering! Here are our latest reads, hot off the presses just for you. Never miss an article when you subscribe to our weekly newsletter filled with kid-friendly fun and events.