Playtown in St. Catharines is a super fun destination for kids who love pretend play and using their imaginations to the max! Esther and her daughters visited and here's what they experienced.
>> Find more Indoor Play Ideas here.
>> Looking for Toddler-Sized Indoor Play Centres? We've got a list of those, as well!
Do your kids love to pretend play? If they do, Playtown Niagara is the perfect place for you to visit!
This week, I took all four of my girls to Playtown, technically located in St. Catharines. Our first visit was a hit with my kids – ages 7, 6, 3, and 1. We met some friends there, stayed for two full hours, and my kids would only leave with promises to return. For an unlimited amount of time, we paid $15 for the older three and $10 for my one-year-old.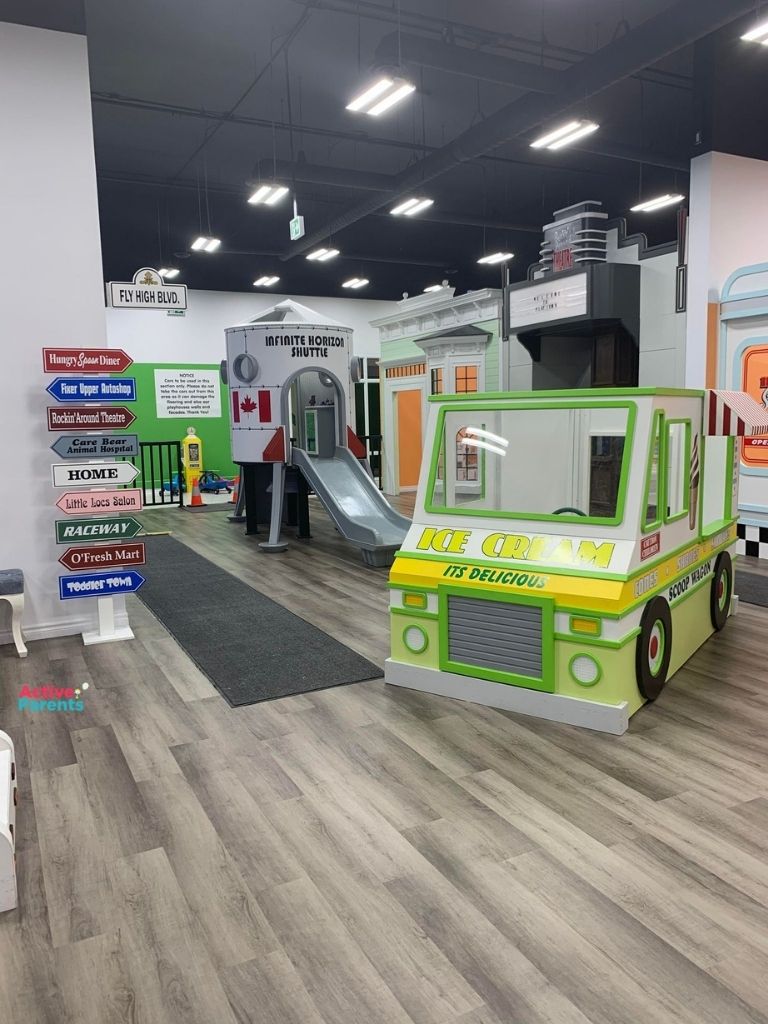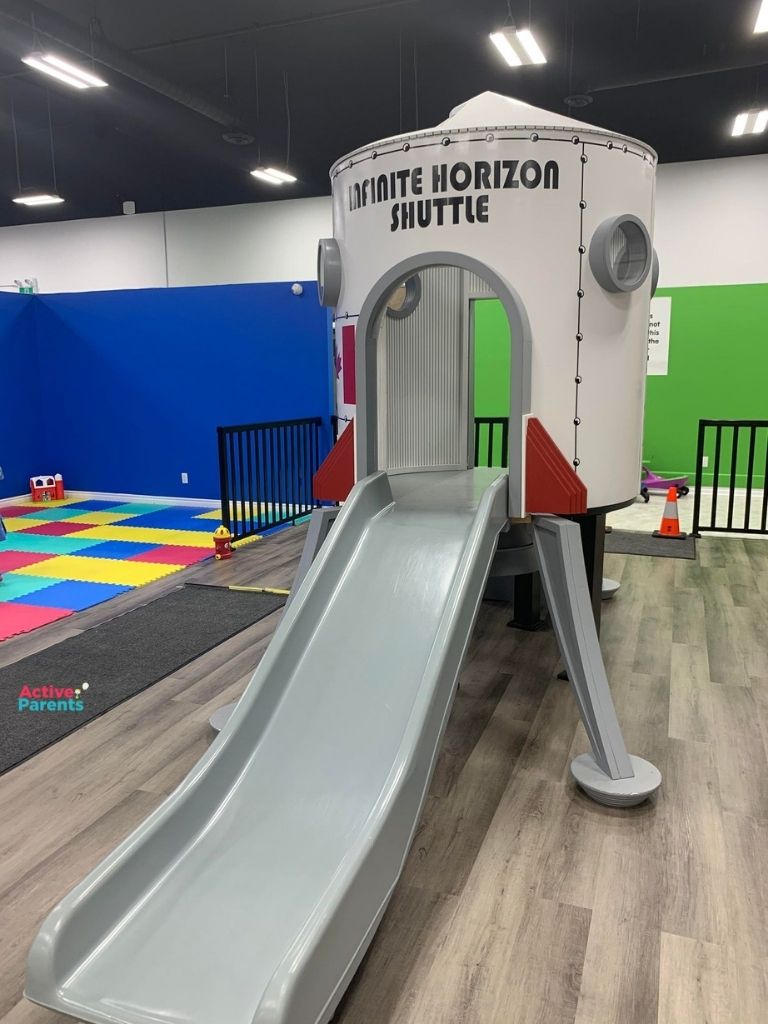 After signing in (no need to register ahead of time), we took off our shoes and coats in their big walk-in closet and then headed through an alarmed door into a small cafe. The alarmed door is great to make sure little ones can't sneak away like ninjas in the night! While there was no food or drink available for purchase, we were allowed to bring any of our own along. I dropped off our things on one of the tables, while my kids ran to explore. Before I knew it, I had no idea where they had gone, however, the security monitors in the cafe displayed each section clearly and it was easy to see which areas my kids had gravitated towards.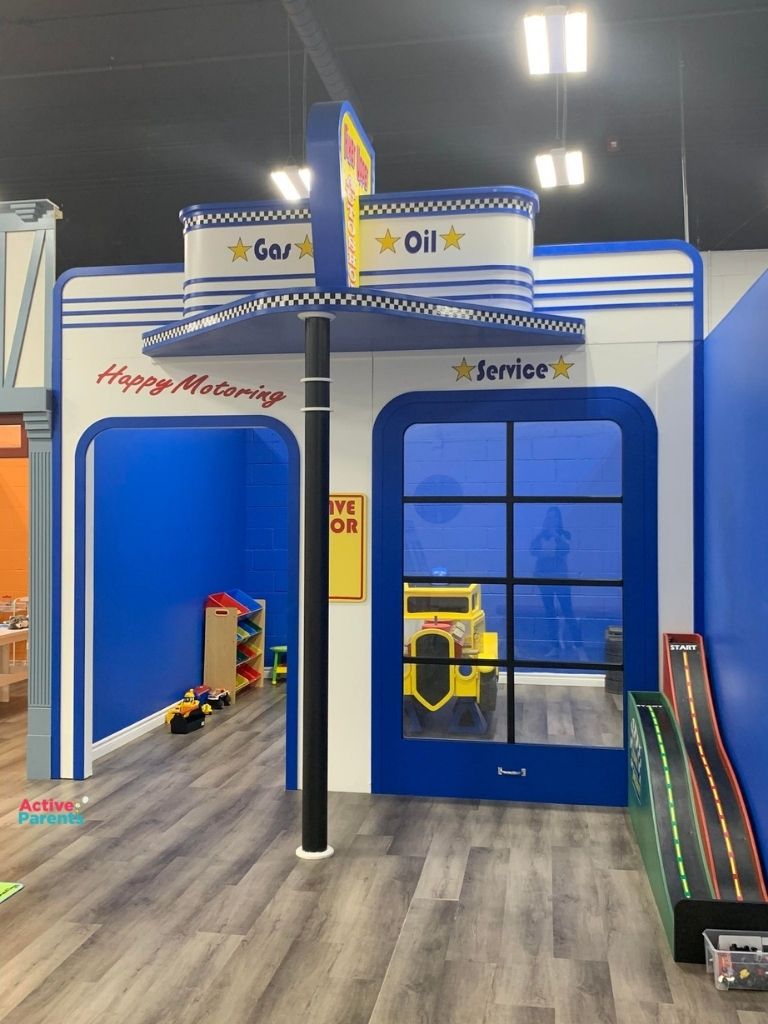 Imaginations Can Run Wild At Playtown in St. Catharines
The big room is split into different playhouses. There is an auto shop (pictured above) in addition to a diner, a grocery store, a theatre, a salon, an animal hospital, a raceway, and even a home! Along with this, in the middle of the big room, the kids can run and play with a space shuttle, a fire truck, and an ice cream truck. It was so fun watching where my kids picked to play, and how they used their imaginations in various ways. An added bonus? I didn't have to clean up after them! Likewise, I was also thankful for my one-year-old that we found a toddler area with toys perfect for her.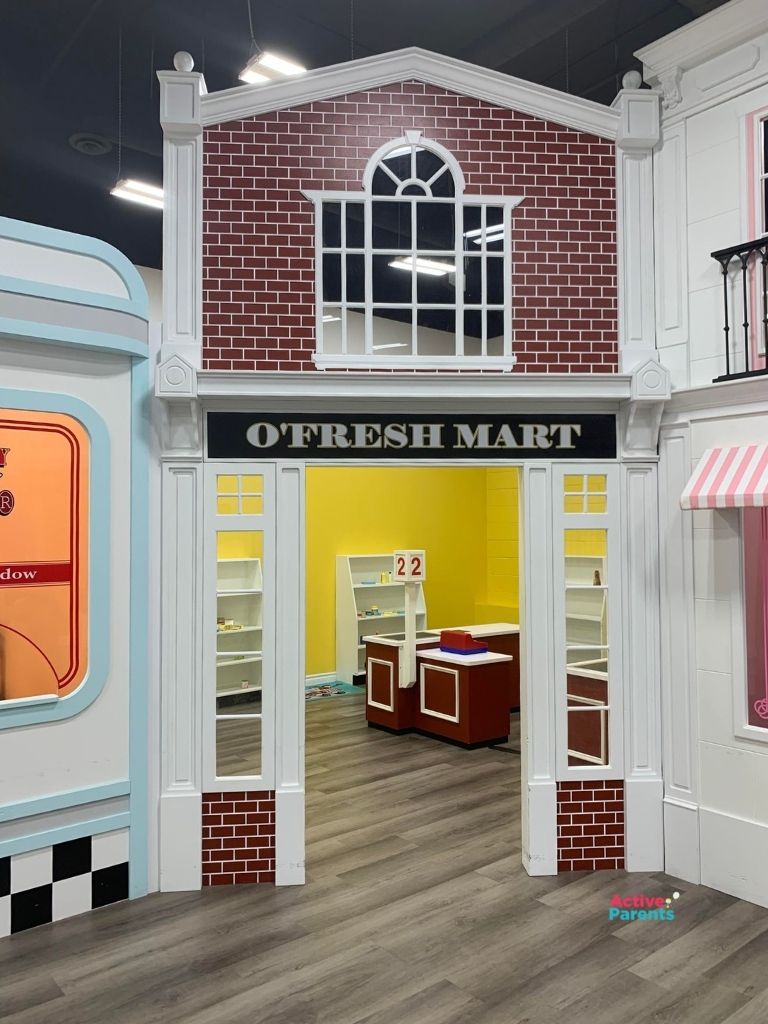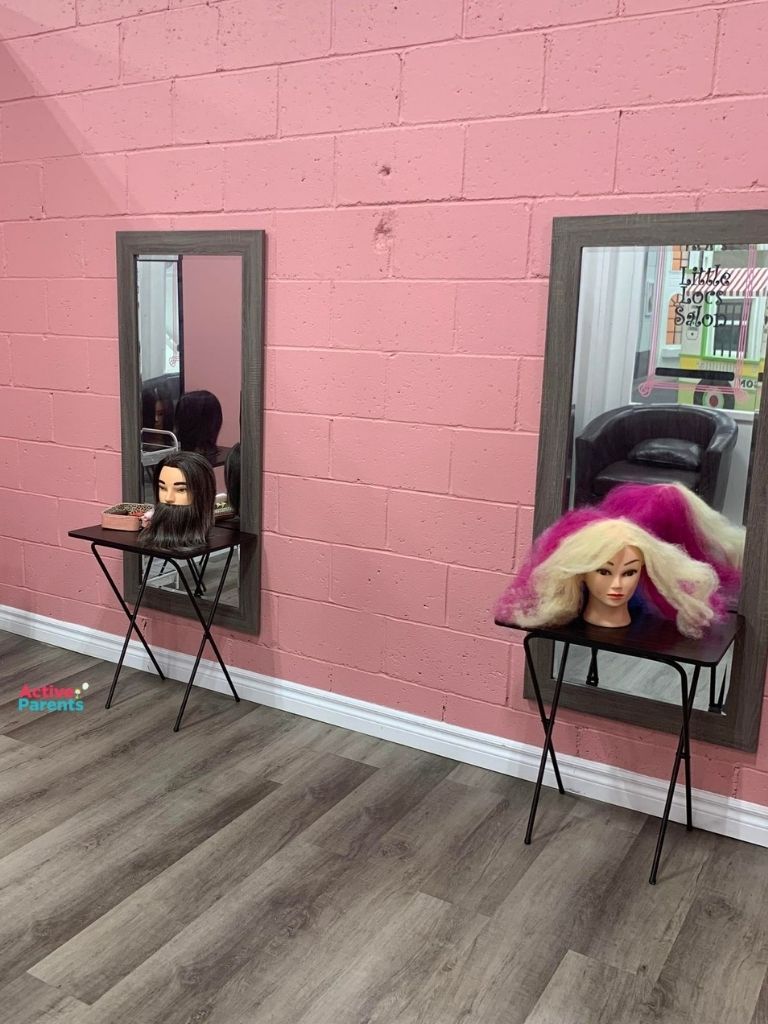 To sum up, Playtown in St. Catharines was an excellent place for the littlest of kids up to age 8. While a tad pricey if you have multiple kids to pay for, it is worth it to escape to for any cold or rainy day. In short, I get excited about anything that allows for imaginative play, and this place is no exception!
Where Is Playtown Niagara?
Playtown Niagara is located at 150 Dunkirk Road in St. Catharines. Visit their website at playtownniagara.ca
How Much Is Admission To Playtown Niagara?
Your admission gets you unlimited play. Children ages 2-12 years old are $15 each; children 1-2 years old are $10 each; kids under 1 are free with a sibling or $8 on their own. 2 adults are free per paid child, and each additional grownup is $5.
What Ages Will Enjoy Playtown?
Esther's kids are ages 1 through 7 and their age group was perfect for Playtown in St. Catharines.
When Is The Best Time To Visit Playtown Niagara?
Playtown Niagara's drop-in hours for public play change week to week because they host special events and birthday parties so it is important to check the website or their Facebook page before you head on over.
Can You Bring Food To Playtown?
I loved that my kids could stop and eat some snacks at any time and I am thankful my friend thought of bringing coffees from a nearby Starbucks. The closest restaurants are about a five-minute drive, and another mom had the grand idea of bringing Happy Meals for her kids to enjoy in between their playing. Unfortunately, the washrooms inside the playground were out of order, so we did have to head out the doors of 'PlayTown' when my kids needed to go to the washroom.
Is Playtown Baby- and Stroller-Friendly?
Definitely! Babies will love exploring a section of their own with rainbow, padded floors and lots of new toys to play with. Strollers easily roll through the facility.
Good To Know Before You Go
Lots of parking onsite
Multiple washrooms
TV screens show all of the play areas so you can see your kids when they're out of eyesight
Yes, they host events and special events, so call before you visit to make sure open play is on for that day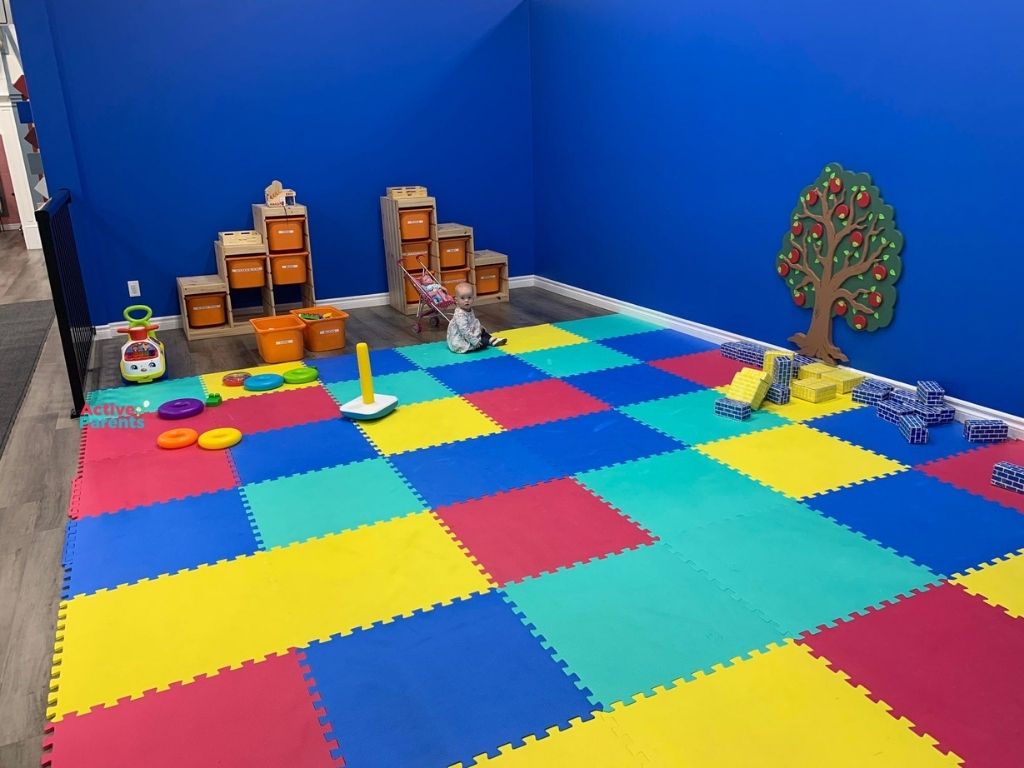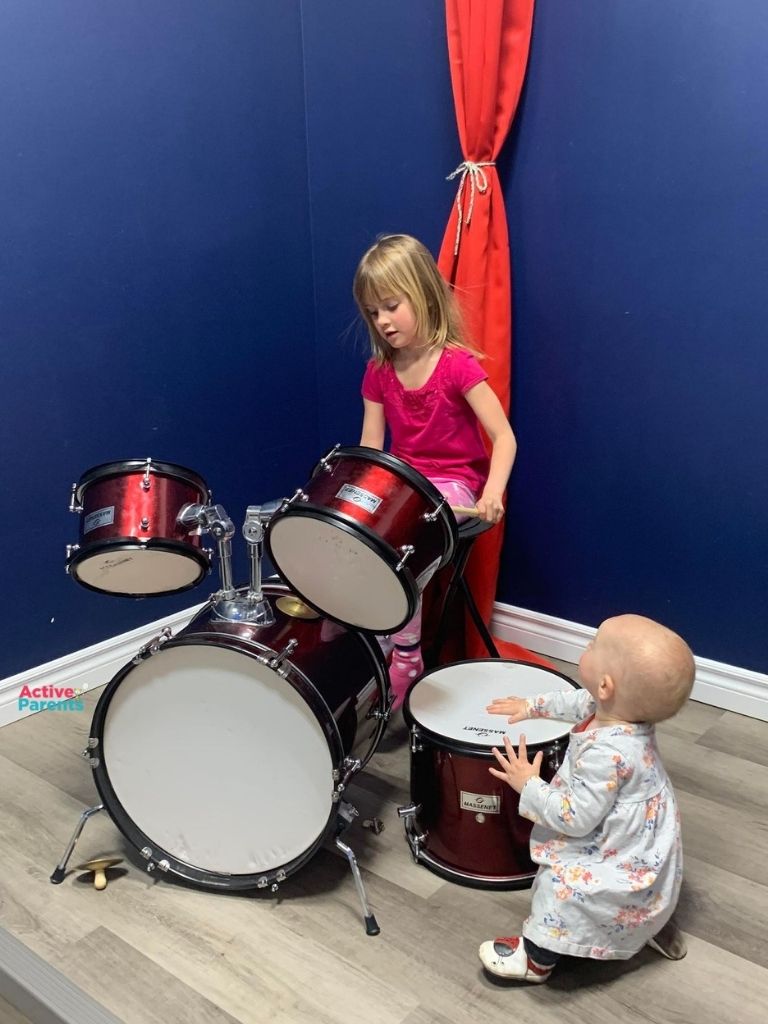 More Ideas For Family Fun
We have visited hundreds of places and written about them to help you find the very best destination for your next day trip or outing. We love sharing indoor play places, playgrounds that go above and beyond, and more! Here are a few of our latest blogs to help you have a great weekend.