Sponsor this popular article! Choose your month and have your business info shared right here, with thousands of local parents – and future customers!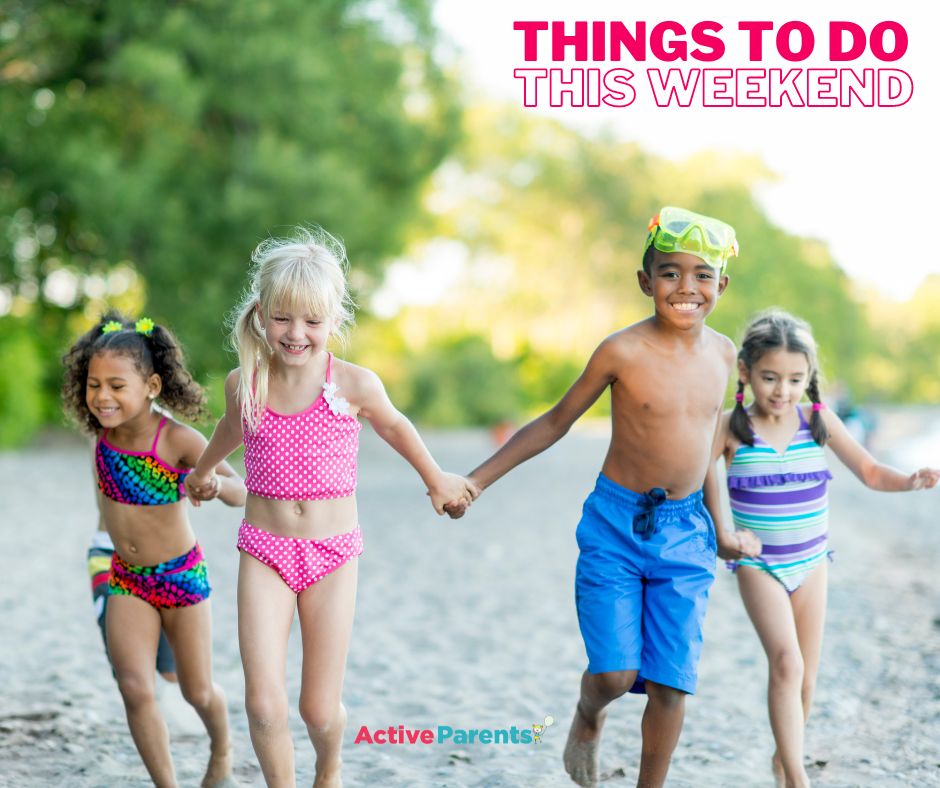 The weekend is here and we have combed through our events calendar to bring you a massive list of fun things to do this weekend in Hamilton, Burlington, Oakville, Milton and beyond! The mercury has been rising this week so we've also included some great ways to stay cool as a cucumber. Mix up your summer fun by planning something out of the ordinary this weekend.
Featured Events and Activities Happening This Weekend
Friday, August 5, 2022
Free Tours of the Ontario Legislative Assembly – Explore the historic Legislative Building. Participate in a parliamentary scavenger hunt. Dress up in a traditional robe or tricorn hat. Take part in a mock debate.
Borrow a Book From The HPL Bookmobile – This is a fun and interactive way to encourage some summertime reading. Wondering where the bookmobile is today? You can find the schedule linked here.
Welcome To The Friday Hub – Join Wellington Square United Church for lunch, games crafts and community building.
Saturday, August 6, 2022
Visit the Ottawa Street Farmers Market – Open Saturdays, 8 am – 2 pm. This year-round, open-aired market was established in 1955. There are 20+ vendors of local, farm-fresh fruits, vegetables, meat, flowers, honey, eggs, syrup and baked goods.
Family Book Club with Parent Path – At each Family Book Club, we will share a children's classic story along with other stories and songs. Families will take home one of the books to add to their child's book collection.
Air Force Day at the Canadian Warplane Heritage Museum – Meet current members of the Royal Canadian Air Force, see their aircraft up close on the ground, and learn the many roles performed by Canada's air force today. From modern aircraft of the RCAF to the collection of historical military aircraft from the Canadian Warplane Heritage Museum, visitors will have a chance to see them all.
Burlington Butter Tarts Festival is back with Ontario's top butter tart bakeries for your enjoyment. The kids will enjoy face painting, the ice cream truck and much more. Stroll the marketplace for a variety of crafters, local artisans and much more.
TD Summer Music Series – The TD Summer Music Series is a free community event, sponsored by TD Bank, that highlights local talent and features live performances from more than 15 bands, musicians and singers.
Wiener-Paw-Looza 2022 – Meet these weens and their owners at Confederation park and enjoy races, contests and so much cuteness!
Goat-A-Palooza Fundraiser at Triple C Farm – Join us on Saturday, August 13th from 12:00-4:00 for fabulous fun! Bring the family to enjoy the petting zoo, bouncy castles, games, cart rides, win prizes, feed the ducks, and enjoy the food and dessert trucks on site! 
Paw Patrol at Boston Pizza – Visit with the Paw Patrol pups while you enjoy a yummy meal at Boston Pizza!
Movies In The Park – Join Barton Village BIA and Playhouse Cinemas to enjoy a series of Family-Friendly movies at Woodlands Park! Tonight watch the original Will Wonka.
Sunday, August 7, 2022
Fit in the Core – Downtown Burlington – Join us for Open Air Fitness every Sunday in Downtown Burlington — free of charge. Something different every week. All you need to bring is a mat & a water bottle! When: Sundays 10 am – 11 am, June 5 – September 25 Where: Brock Park, 450 Nelson Avenue Fit in the Core is back for its TENTH SEASON!
Summer Sundays at Westfield Heritage Village – Historical buildings are open, there is a family craft, a children's activity, and demonstrations and the General Store and Gift Shop are also open.
Sketchbook Sundays at the Art Gallery of Hamilton – Between 1 pm and 4 pm each Sunday afternoon this summer, the Gallery will offer artist-led activities for families! Each activity will draw inspiration from one of the exhibitions currently on view.
Coming Up This Week
Park Play Dates – Join Active Parents as we pop up in various parks all summer long. We're bringing you refreshments, fresh air fun and giveaways thanks to our local partnerships. These are free events and we hope to see you there!
Movies In The Park – Tuesday Nights – Set against the backdrop of beautiful Lake Ontario, settle in with your favourite people and enjoy a wide range of weekly films at dusk. From comedies to 80s favourites, to iconic classics, there is something for everyone. 
Look ahead to next week! Check out all the family-friendly events happening in your neighbourhood and beyond on our events calendar!
You Might Also Like…
Family Fun At Your Fingertips
We have visited hundreds of places and written about them to help you find the very best destination for your next day trip or outing. Here are a few of our latest gems.