Take an art class in Hamilton! Art classes for kids are a great way to add creativity to your child's week. Being creative and making art is essential for kids. Finding a great Hamilton art class for kids near you will let your children express their own personal voices and observations of the world.
This list of creative art and pottery classes for Hamilton, Waterdown, Stoney Creek, Ancaster and Dundas will help you choose which program fits you best. Our list is all-inclusive, which means we include everyone and everywhere we know about. You'll find drawing classes, cartooning, anime, pottery and also painting classes in Hamilton.
Why Should You Sign Your Child Up For An Art Workshop?
Art classes are important for kids. They help children be more creative and think in new ways. Art also helps kids become better at solving problems because they try different things and learn from their mistakes. When kids do art, they get better at using their hands and eyes together, which is useful for many activities.
Art lessons in Hamilton make kids feel good about themselves by showing their talents and boosting their confidence. Kids also learn about different art styles and cultures in these classes. Plus, doing art can make kids feel better when they're stressed or anxious. In short, art classes are great for kids in many ways.
But don't stop there! Art comes in multiple forms and mediums. Our directory also includes sewing classes for kids, jewellery making, glass blowing, textile work and more! Check out a neighbouring city to find the class that is perfect for you. These guides will help you further:
Art Lesson for Kids in Niagara
Did we miss a listing? Let us know! Click here and tell us.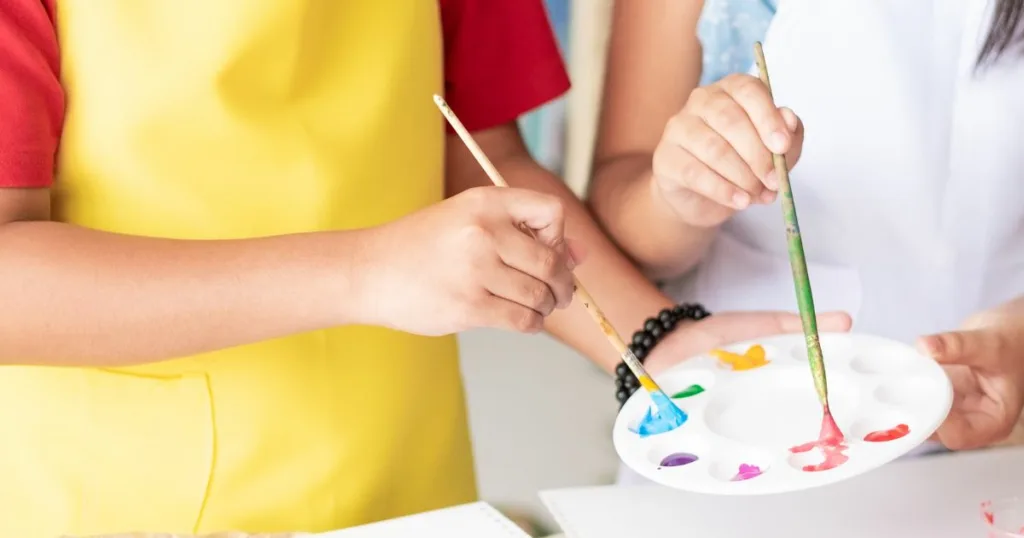 Creative Arts Classes Near Hamilton, Waterdown, Stoney Creek, Ancaster and Dundas
More Kid-Approved Programs and Classes
Read Our Latest Articles
Catch up on what we've been covering! Here are our latest reads, hot off the presses just for you. Never miss an article when you subscribe to our weekly newsletter filled with kid-friendly fun and events.