A few years ago I stumbled across the Little Free Library Instagram account and immediately followed it. By clicking through their website, I learned what a "little free library" was and their ultimate goal:
"To promote literacy and the love of reading by building free book exchanges worldwide and to build a sense of community as we share skills, creativity and wisdom across generations."
But one thing I didn't know was that there was a fee to be listed on their map (understandable) but that lots of libraries pop up without being officially registered and they want visitors, too! A local mom clued me into this fact, so I'm hoping to gather up as many little free libraries as possible so everyone finds a local-to-them library. 
My kids loved the idea when I told them about a roadside lending library for the community, so we each picked out a few loved-but-done-with books and we headed out to meet these Little Free Libraries in person. *This info is all listed on the LFL website, so I'm not sharing addresses that aren't wanting to be shared. After all, these lovely folks built and stocked a Little Free Library to share with our community!
Little Free Libraries in Burlington
Waterdown Little Free Libraries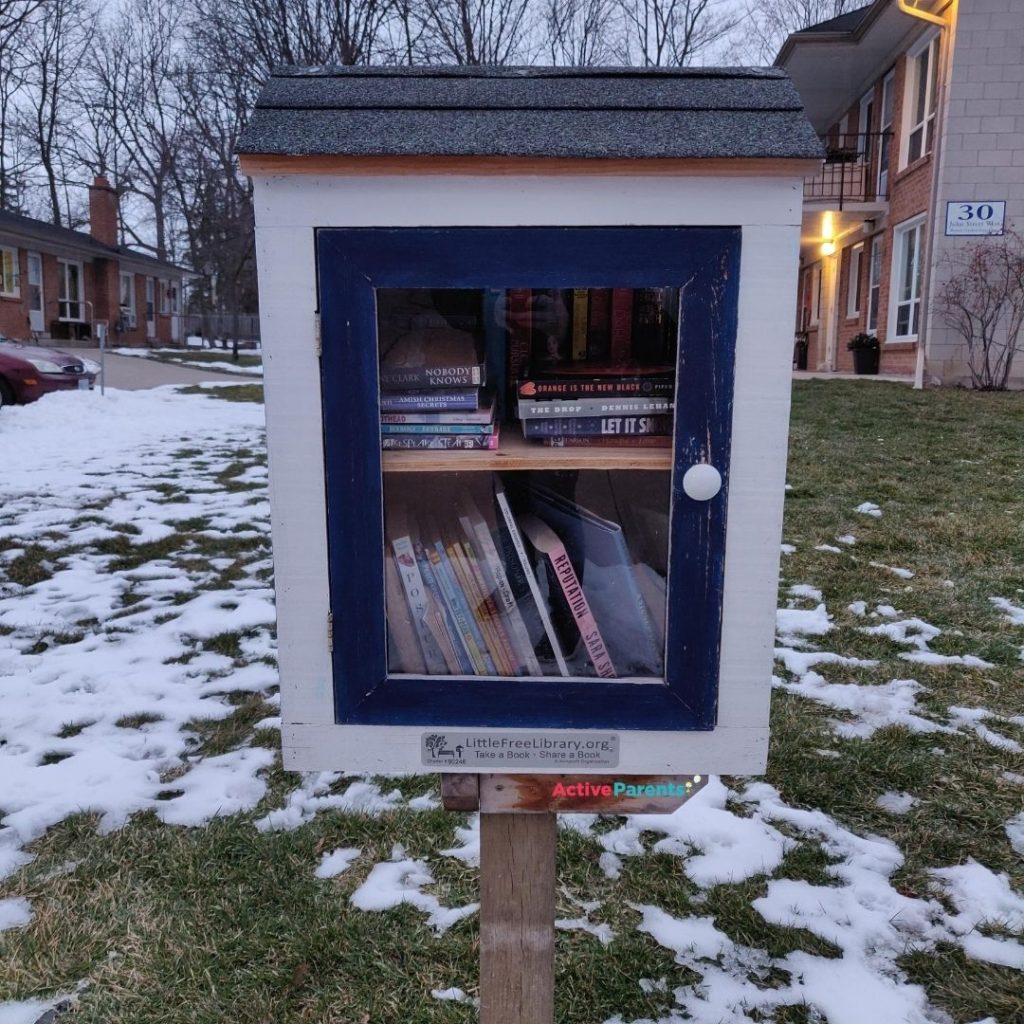 30 John Street West, Waterdown
Little Free Libraries in Hamilton
Little Free Libraries in Oakville
This weekend, grab a few books you've read and re-read, and share them with your neighbours. And take the kids! Not only is this a great learning opportunity (sharing, community, etc.) it's a great way to rekindle their love of reading.
Share your Little Free Library using this form and we will add it to our list, and stop in for a visit, too!
Now Trending…
We have a ton of great ways you can have fun at home right here!
Want to make a family walk just a little bit more fun? We know how!
Stay home or going outside? Scavenger hunts are super fun and a great way to pass the time.