Whether it's extreme weather or a mountain of laundry keeping you indoors, these 3 printable indoor scavenger hunts will help keep boredom at bay.
When the weather won't cooperate or you're looking for some indoor fun, indoor scavenger hunts for kids are the perfect solution! These creative and interactive games not only keep the little ones entertained for hours but also foster teamwork, problem-solving skills, and imagination. From simple picture hunts for toddlers to elaborate clue-based quests for older kids, the possibilities are endless.
Gather some everyday items, create a list of clues, and let the adventure begin! Whether it's a rainy day or a playdate, indoor scavenger hunts guarantee giggles, excitement, and cherished memories for the whole family.
Have More Fun At Home
Unleash the Adventurous Spirits: Indoor Scavenger Hunts for Kids!
This first hunt asks kids to find a common item but with a twist. You're not just looking for socks, it must be a pair of matching socks. We love keeping kids on their toes with these scavenger hunt ideas!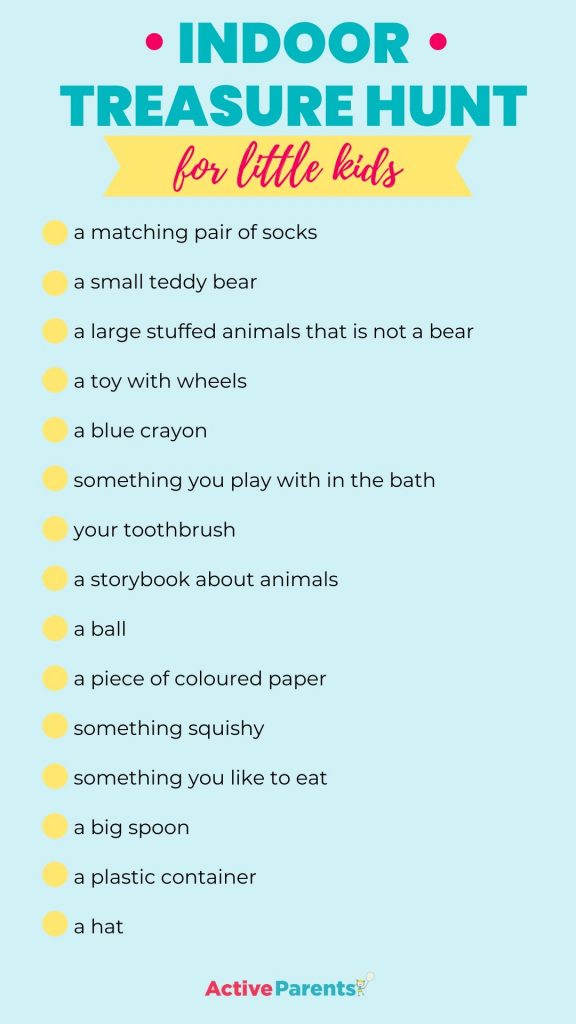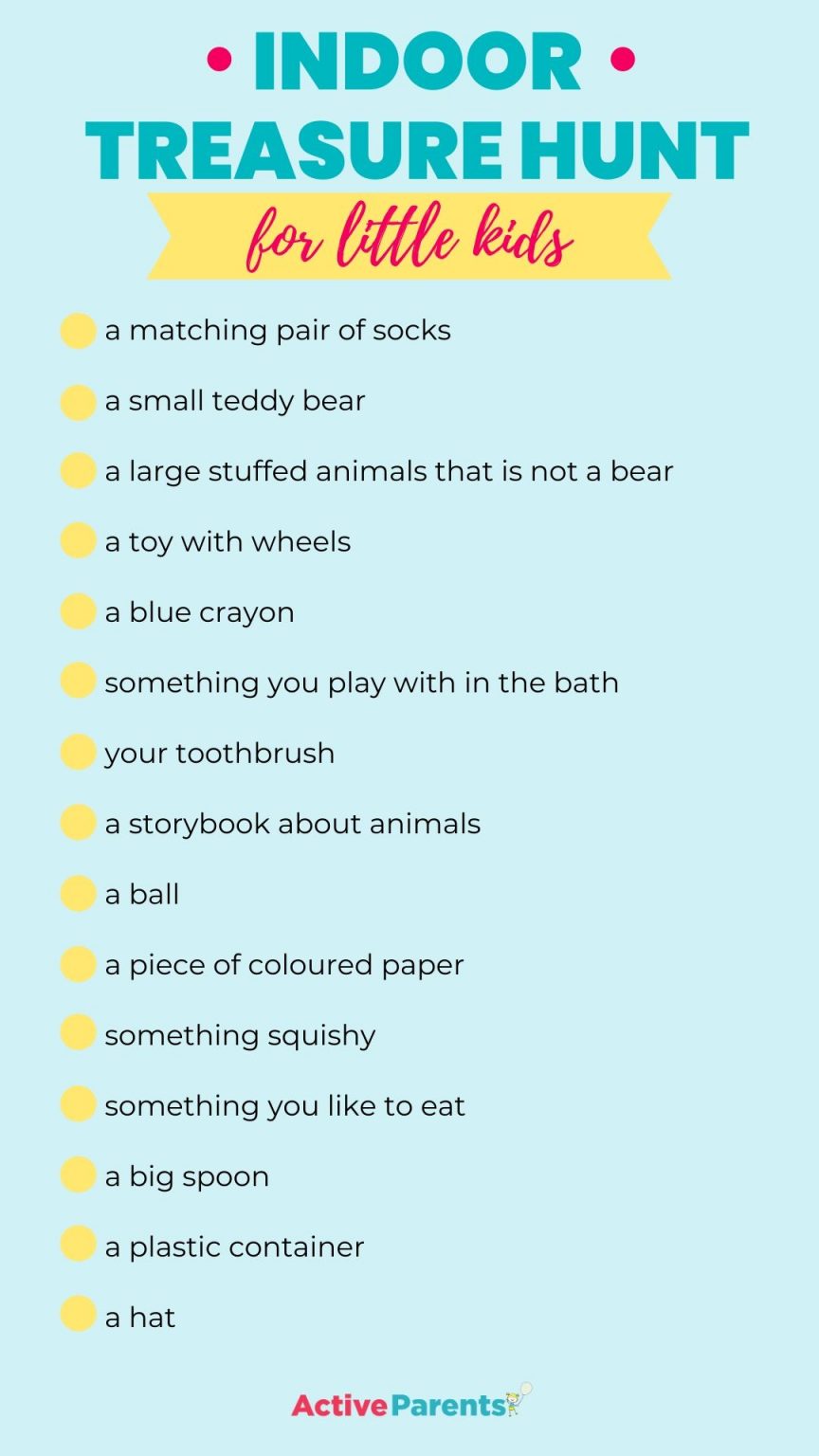 Bigger Kids, Harder Hunting
Those middle size kids will find this one just challenging enough. They need to use their senses to hunt for the right item to match the list.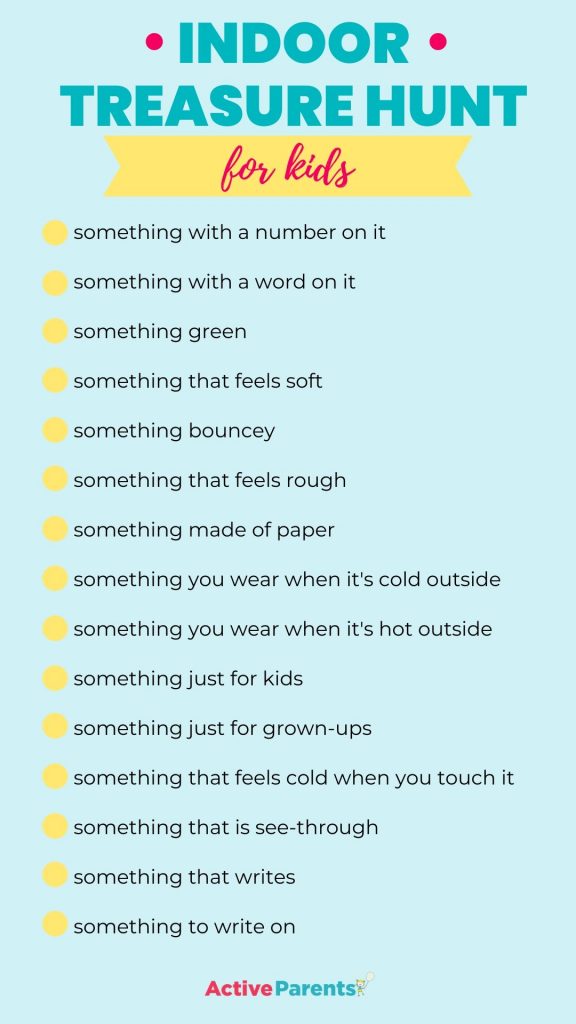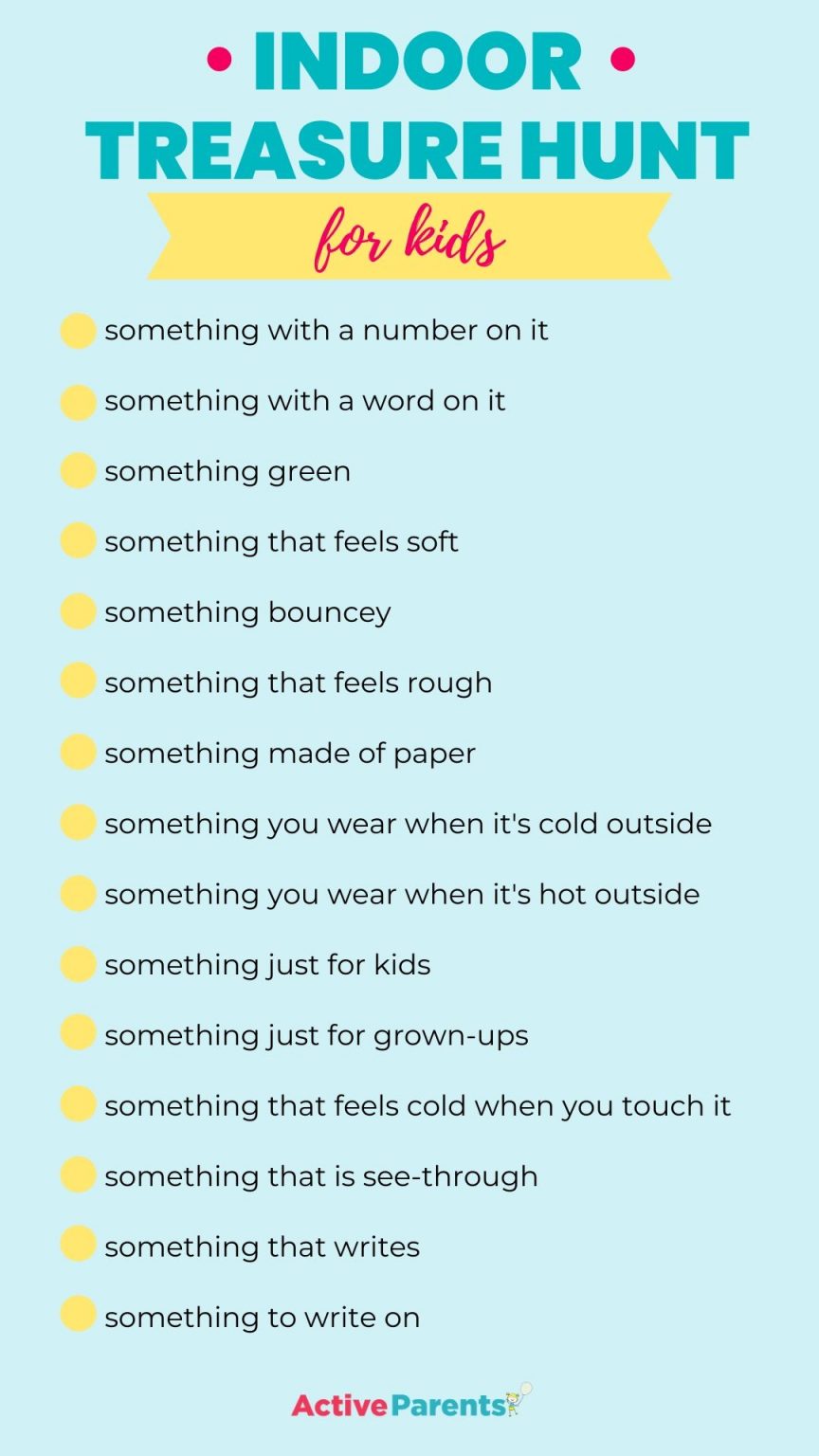 Treasure Hunt For Big Kids
These scavenger hunt ideas will get your kids thinking critically and logically. This list is open-ended, meaning not item specific, and encourages your kids to find items that match the description. We love when play includes some sneaky learning.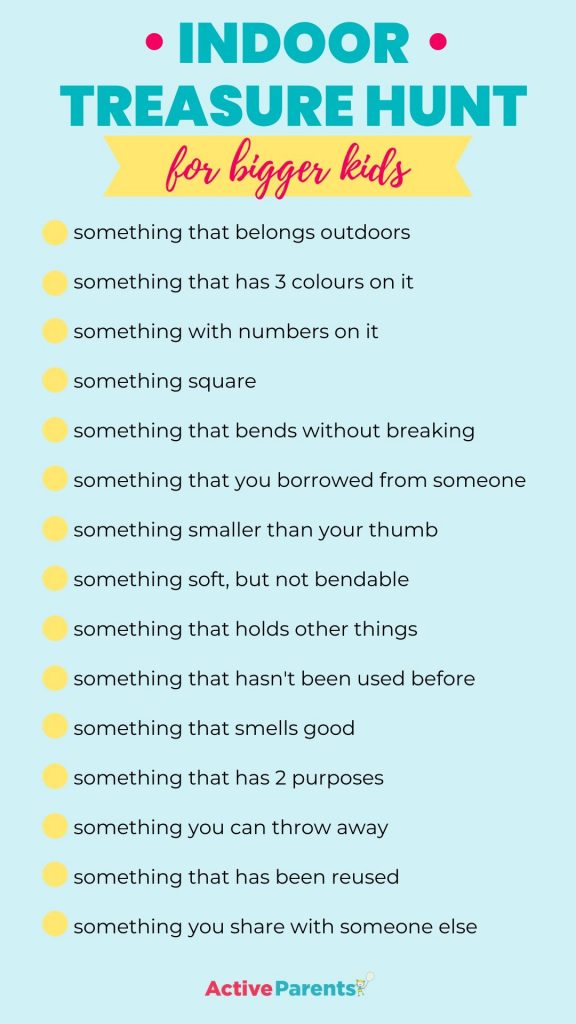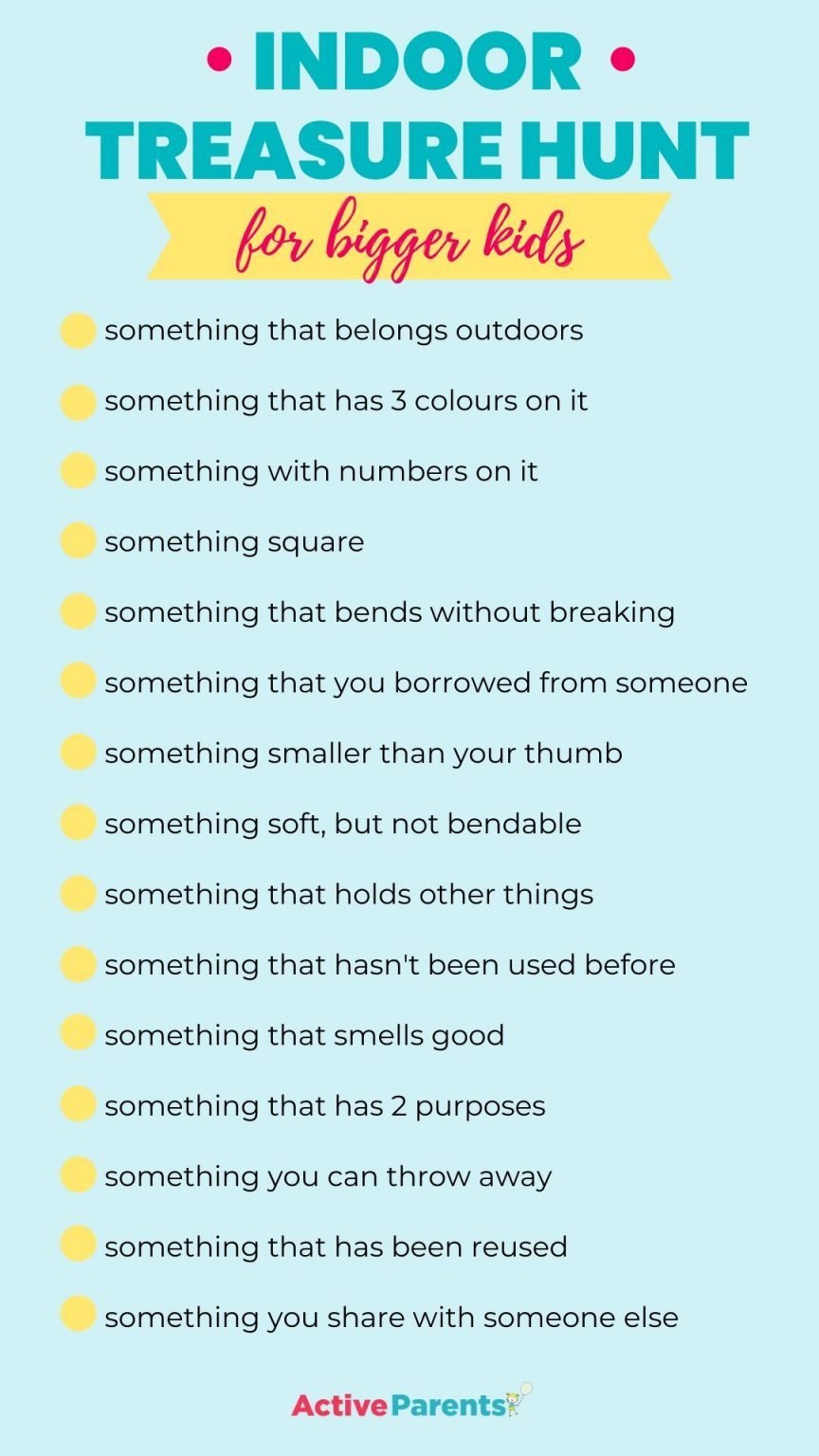 More Ideas For Family Fun
We've been to so many cool places, and we've made it our mission to share all the fabulous locations we find with you. Whether you're planning a day trip or looking for the best playgrounds, we've got your back. We are all about discovering the most amazing indoor play areas, farms and animal experiences, and a whole bunch of other visit-worthy local attractions. Check out our latest blog posts below to make sure you have an absolutely epic weekend!