It's not always easy to get a few minutes to yourself, but we're here to help! Hopefully, these indoor scavenger hunts give you some time to finish a hot coffee or return an email or two uninterrupted.
Share them with friends, download to your phone or computer, or snap a screenshot!
Did You Know: "Searching for objects or people encourages children to use their imagination and helps them develop problem-solving skills as they try to work out the best place to hide or find their target. They can even start to appreciate the concept of volume as they try to find the smallest hiding place they can fit into." source "Playing with kids builds a bond that will last forever. It lets the child know he or she is loved and appreciated. It opens the door for sharing problems and concerns when the need arises. It helps the parent get to know and under the uniqueness of each child. It is also a great stress reducer for overworked parents."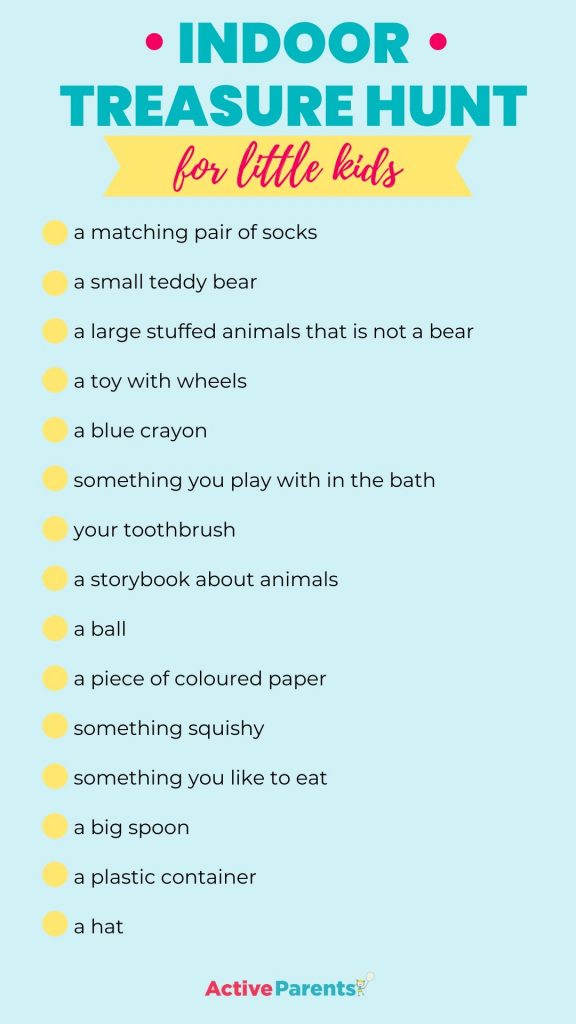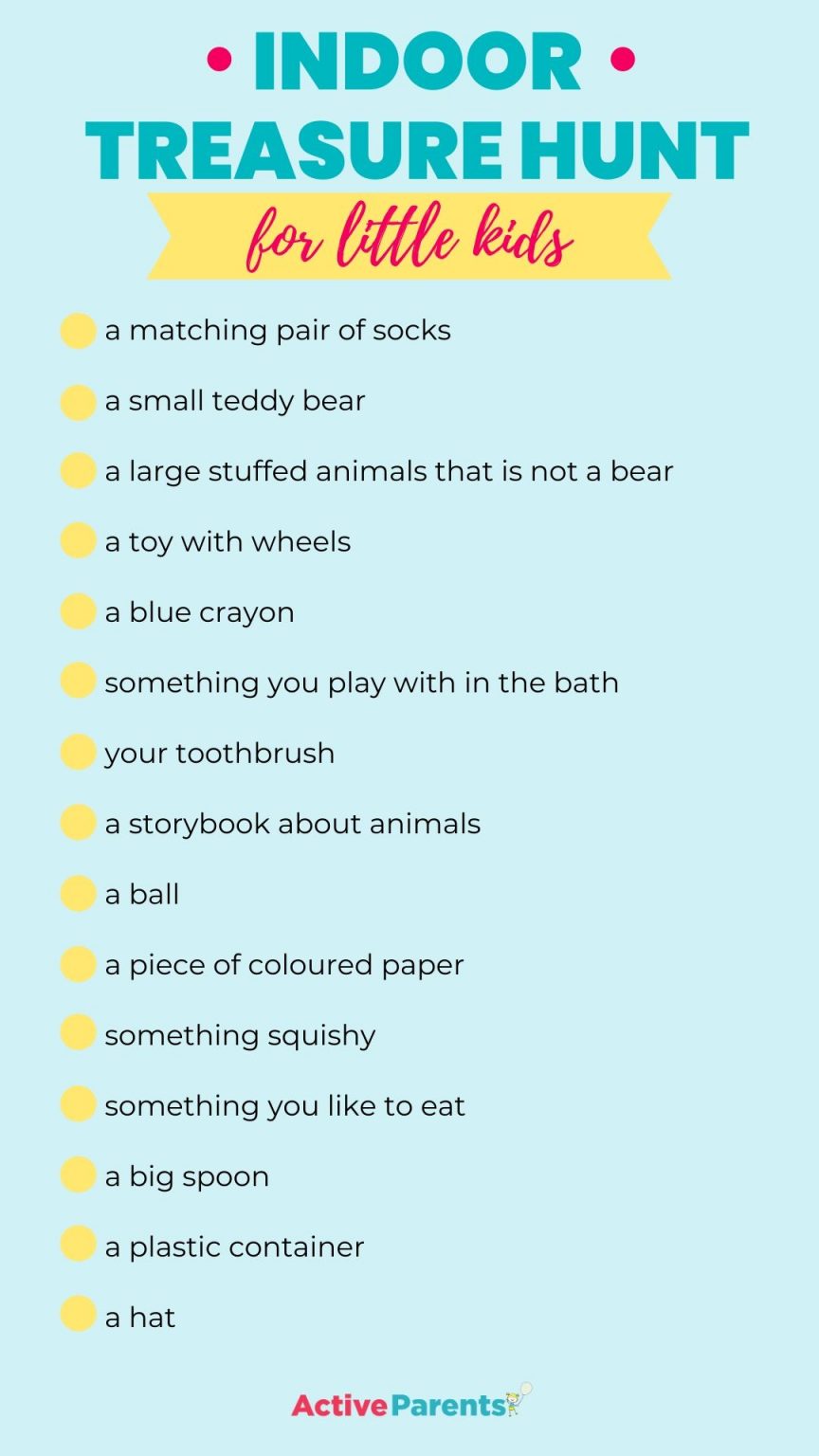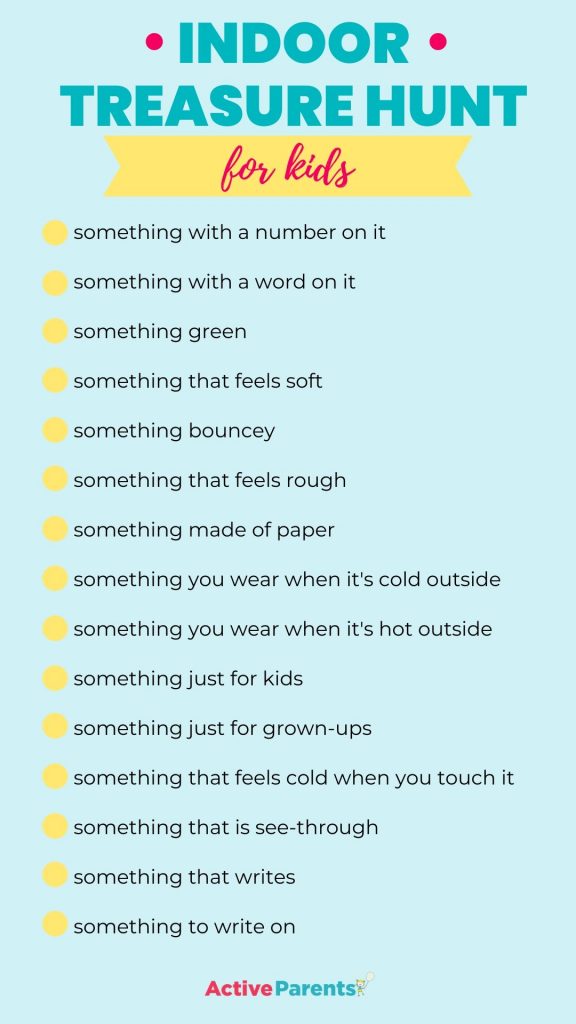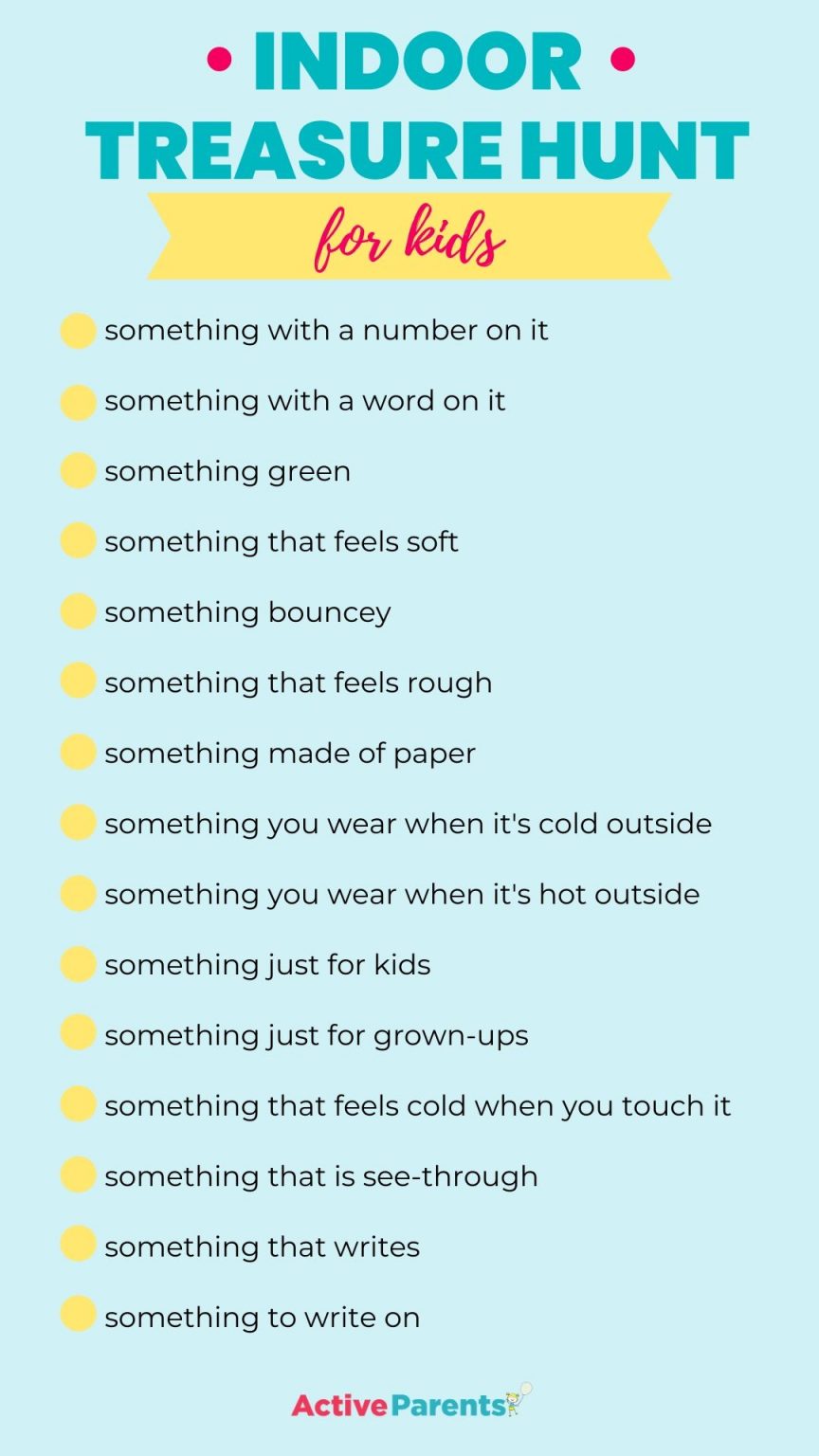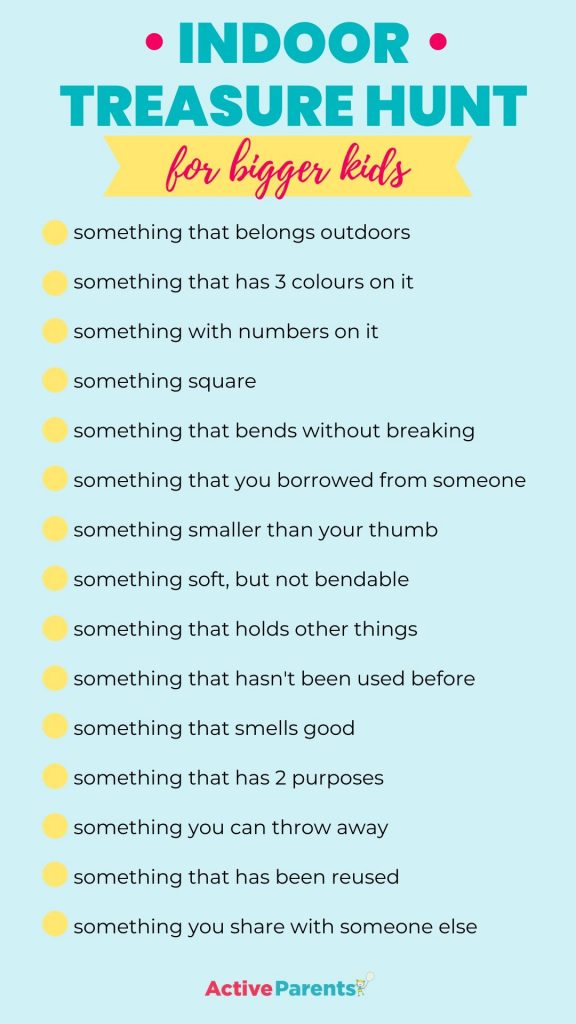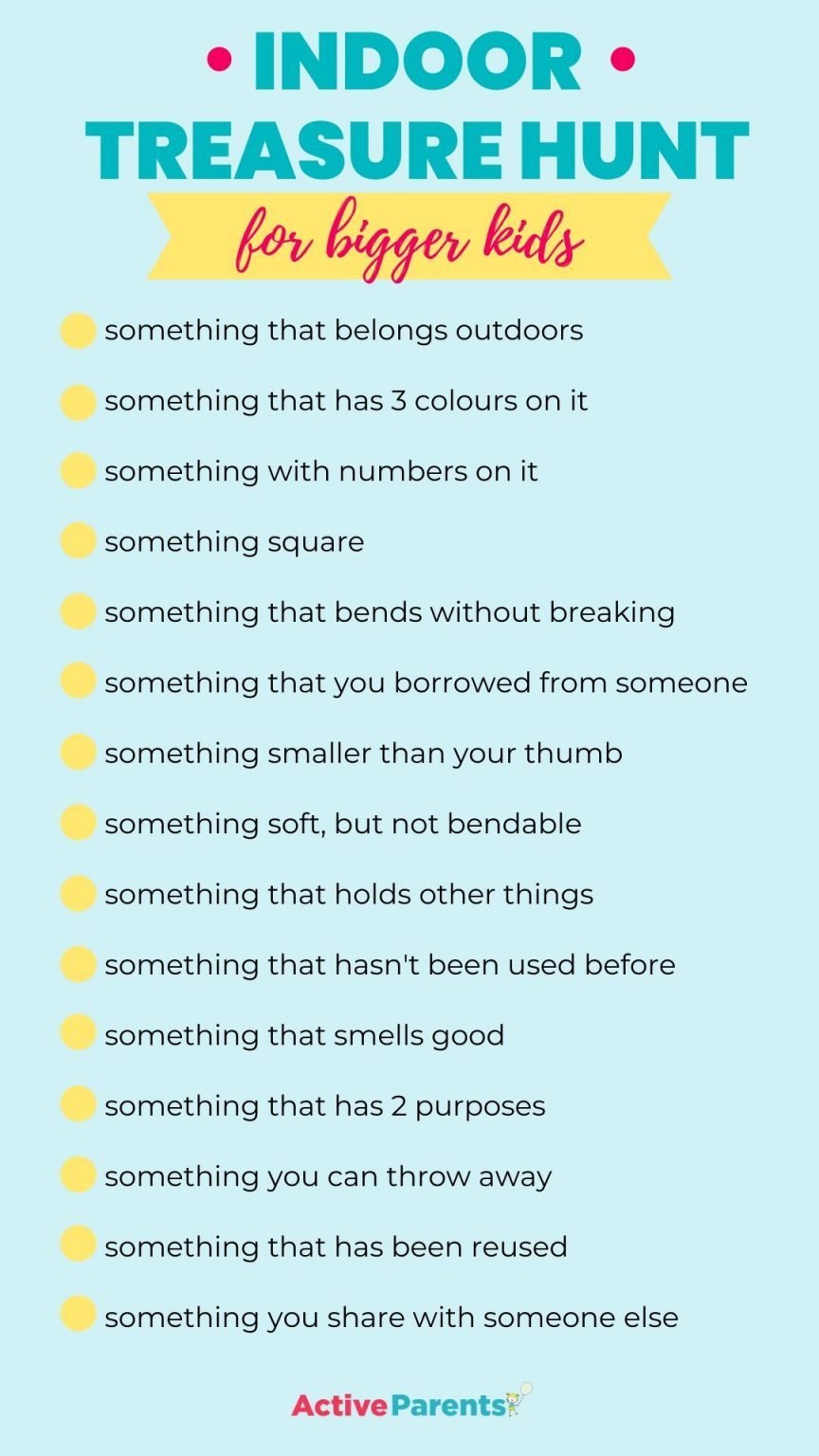 Now Trending…
When you're done with your scavenger hunt, why not try some of these ideas for indoor family play?
Spice up your next family game night with a new board game from this list of our faves!
And be sure to stay connected with the older folks in your life using a few of our tried and true methods.