Whether it's extreme weather or a mountain of laundry keeping you indoors, these 3 printable indoor scavenger hunts will help keep boredom at bay.
Have More Fun At Home
Indoor Scavenger Hunts For Kids
These indoor scavenger hunts are printable, too! Or, save paper and use them on your phone or tablet. Because of that, we would love it if you would share them with a friend who has keeps to entertain today.
This first hunt asks kids to find a common item, but with a small twist You're not just looking for socks, it must be a pair of matching socks. We love keeping kids on their toes with these scavenger hunt ideas!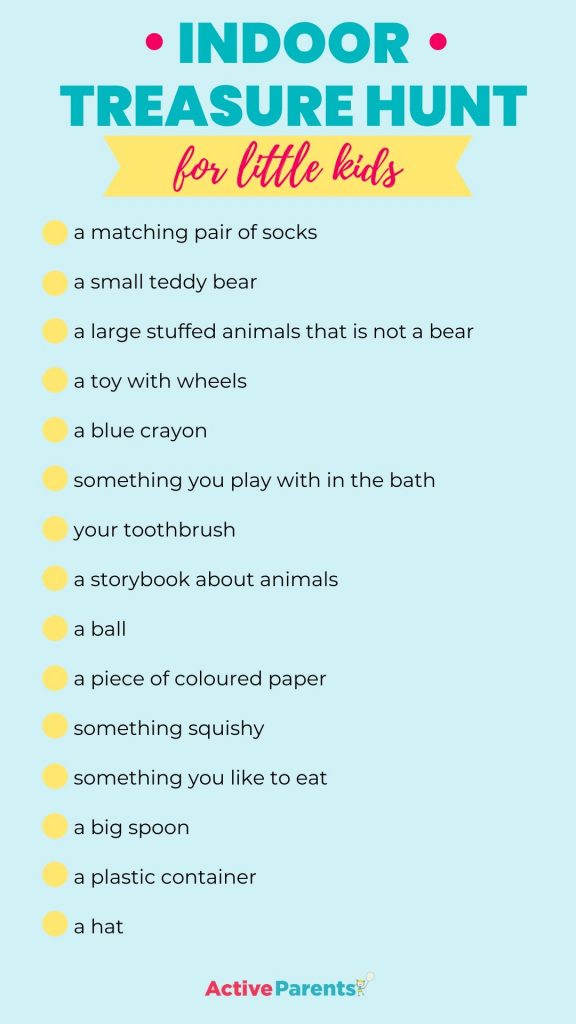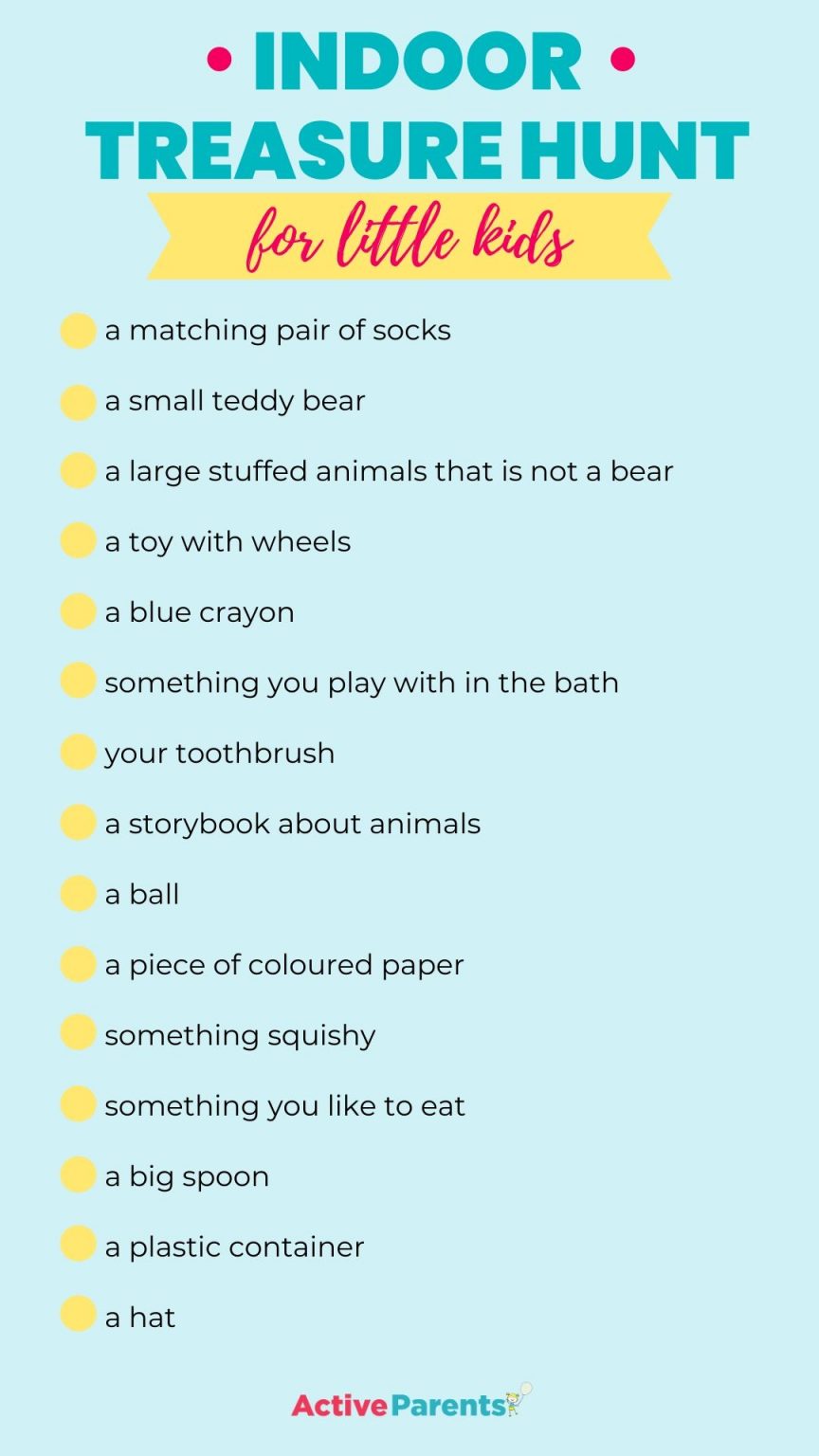 Bigger Kids, Harder Hunting
Those middle size kids will find this one just challenging enough. They need to use their senses to hunt for the right item to match the list.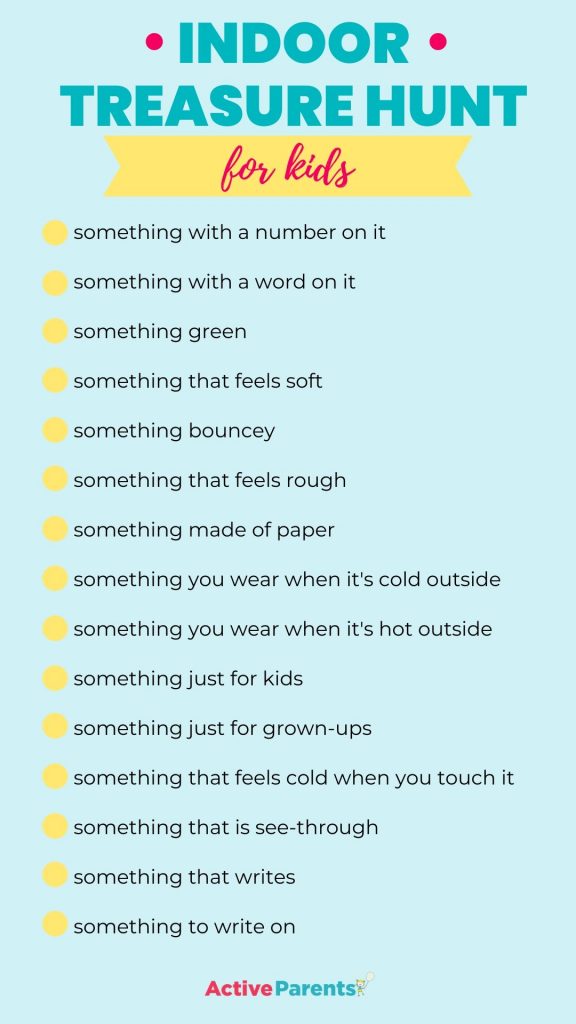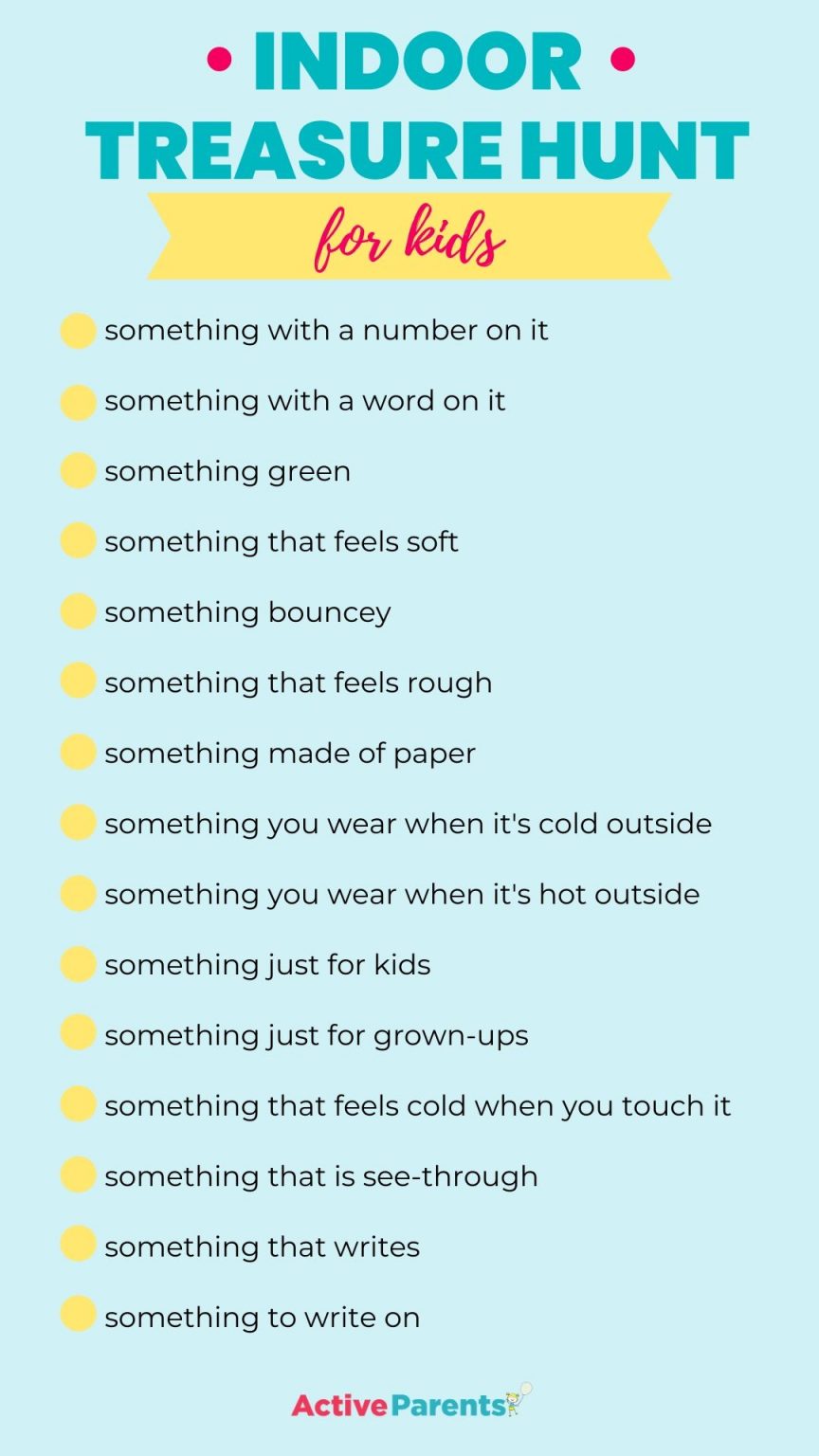 Treasure Hunt For Big Kids
These scavenger hunt ideas will get your kids thinking critically and logically. This list is open-ended, meaning not item specific, and encourages your kids to find items that match the description. We love when play includes some sneaky learning.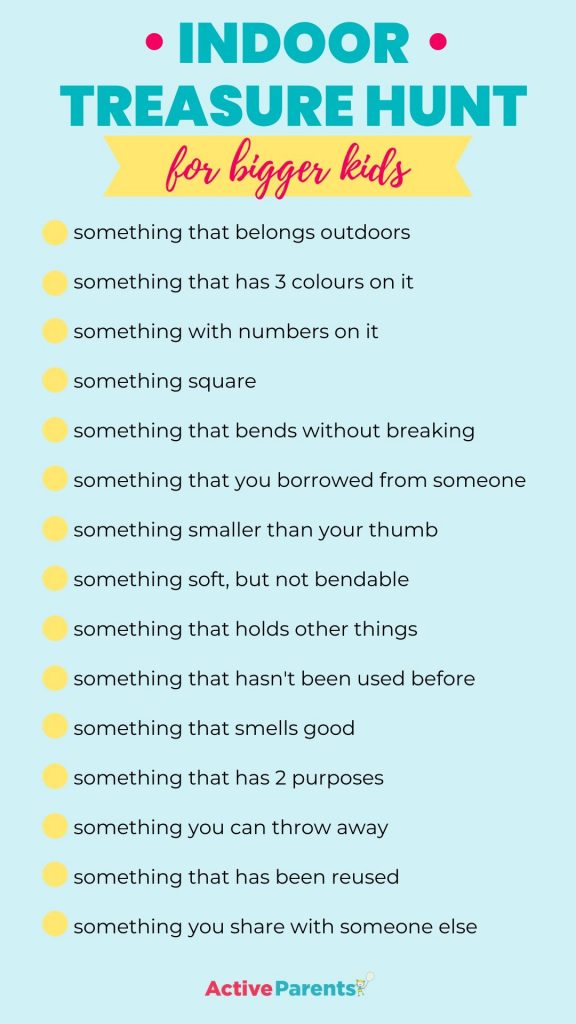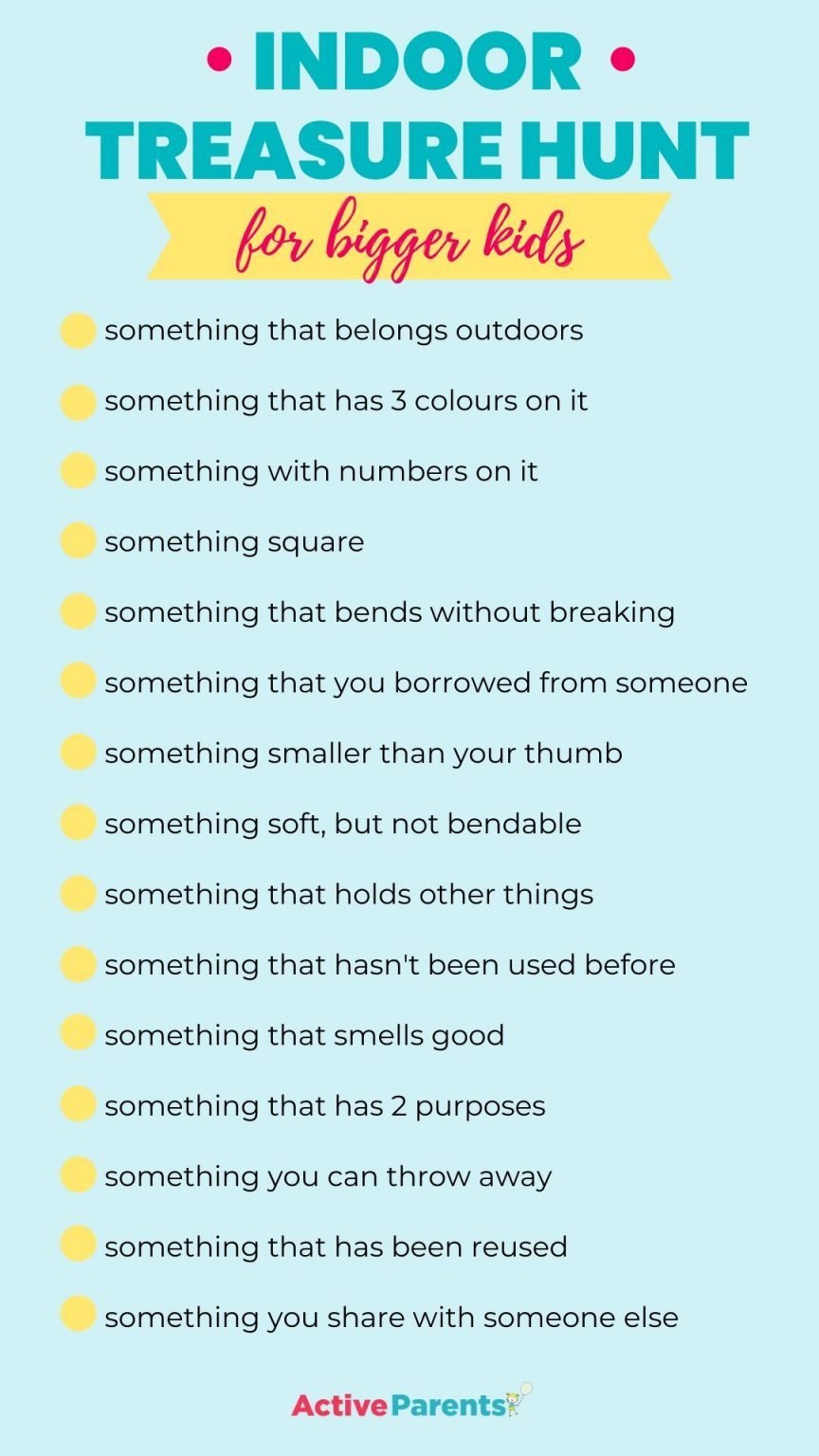 More Ideas For Family Fun
We have visited hundreds of places and written about them to help you find the very best destination for your next day trip or outing. We love sharing indoor play places, playgrounds that go above and beyond, and more! Here are a few of our latest blogs to help you have a great weekend.