Parent support groups and social programs for new parents are a great way to connect with parents in the same stage of parenthood as you are. New parents, experienced parents, and caregivers will all benefit from meeting oher adults. Babies aren't the only ones who need socialization, right? Throughout Halton and Hamilton, there are a wide variety of programs and groups that offer support, encouragement and social activities for parents and their children. Here we have a comprehensive list of wonderful groups and support services. DId we miss one? Please click here and share it with us!
Parent Support Groups in Hamilton, Burlington and Oakville
The Common Moms
Classes & Drop in Program Costs Vary
The Common Moms was built with the hopes of helping moms to get social, have fun, and find support from their peers. They provide activities, programs and resources at both their Flagship 'Family Room' and at drop in locations throughout Halton & Hamilton. COmmon Moms programs and classes encourage and enhance psychological and social development for babies and toddlers while foster friendships for parents.
---
Empowered Mothers Group Program
$150 investment
This is a 6 week program based in Mississauga that offers connections with like-minded women and assists in navigating the challenges of motherhood.
https://www.monicabhardwaj.com/empowering-mothers-group
---
Mommy Connections Burlington & Oakville
Classes & Group Event Costs Vary
Mommy Connections is a local organization that offers unique programs from pregnancy, birth and up to age 4! They include things like CPR classes, special events, and weekly meet-ups to local moms looking to discover new things and make new friends.
---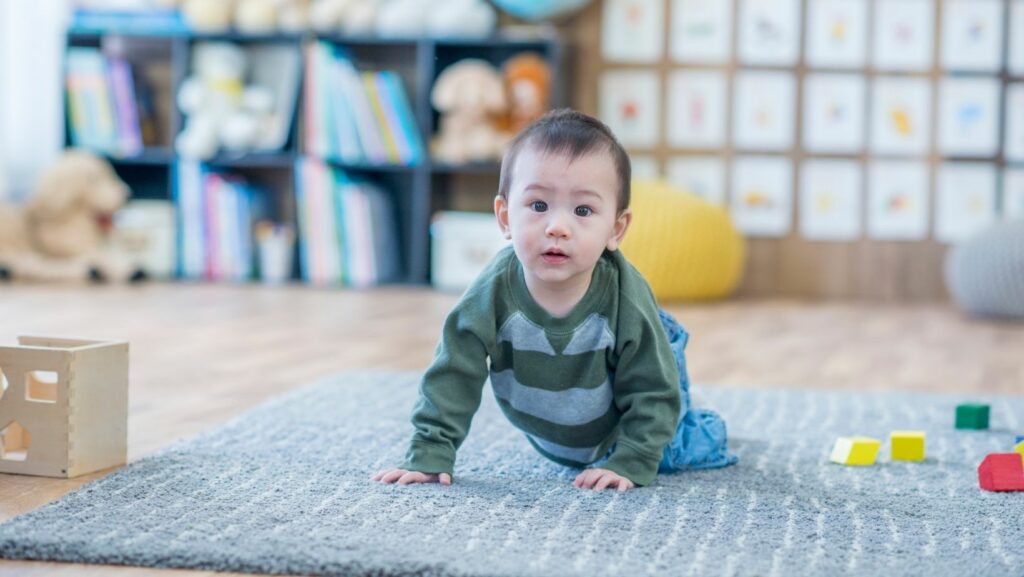 ---
The WOMB Burlington & Milton
Classes & Workshop Costs Vary
The WOMB fosters an environment for support and education from fertility to early parenthood through a collaborative whole-health team. They offer everything from fitness & yoga classes to parent & tot groups, as well as free workshops and drop in programs. They also offer health services like acupuncture, breastfeeding support, counselling, chiropractic care and more.
https://www.thewomb.ca/who-we-are/
---
Oakville Parent & Child Centre (OPCC)
Classes & Drop in Program Costs Vary
For over 40 years, the OPCC has been offering quality activities and programs for parents to gather, grow and learn. They focus on empowering children and their families as they interact and develop. They offer both free and paid programming. Choose from drop in play time to stroller walks, and music and art classes, OPCC offers anything you can think of to support parents and their children up to age 6!
---
Connect With Play Hamilton
Class Costs Vary
Connect with Play was created by a licensed Social Worker with the goal of providing support & encouragement through play based interventions. Play reduces stress, increases positive behaviours, and majorly impacts parent child relationships. Connect With Play offers group classes & programs to teach, connect and encourage more play and positivity!
https://www.connectwithplay.ca/menus
---
Halton Region Parenting Supports
Free!
Did you know that the Halton Region offers 14 different parent support programs? From Prenatal Classes to Parenting with Love Programs, they strive to offer a variety of classes to support healthy growth and development in children and encourage confidence and positivity in parenthood.
https://www.halton.ca/For-Residents/Children-and-Parenting/Parenting-Supports/Parenting-Programs-and-Supports
---
EarlyON Centres
Offer Free & Paid Programs
EarlyON Child & Family Centres provide opportunities for children from birth to six and their caregivers to participate in playful, positive, inquiry-based programming and support. Their parent support groups range from drop in playtimes to professionally guided classes on things like child development, parenting and more. There are programs offered throughout the Halton region, many of which are free and do not require registration.
https://www.halton.ca/For-Residents/Children-and-Parenting/EarlyON-Child-and-Family-Centres