Meet me at the pier – Pier 4 that is! This waterfront destination in Hamilton is full of reasons to visit from an amazing nautical-themed playground and is just a hop, skip and a jump from the famous Theodore Tugboat Too!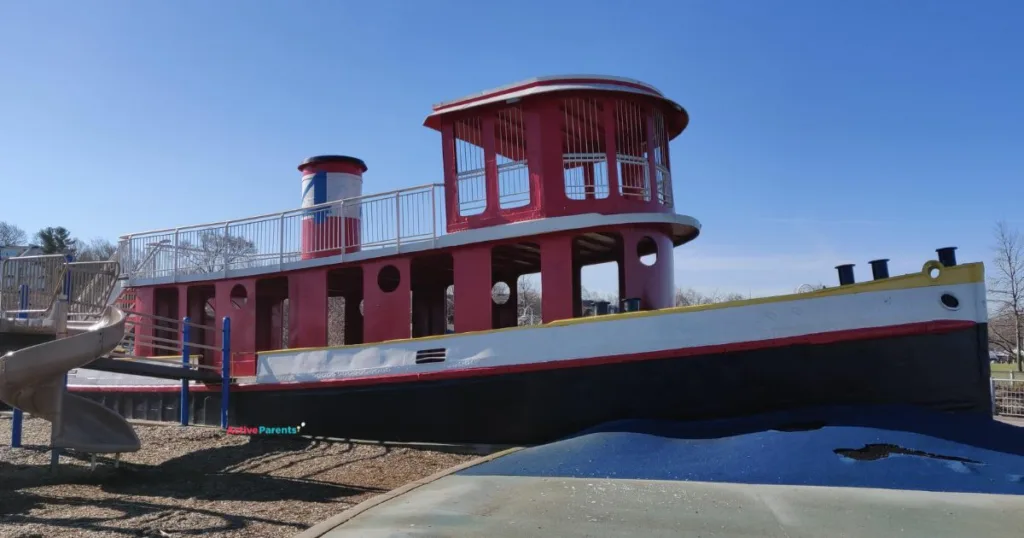 Fun Is Waiting For You At Pier 4
There is just something extra special about a playground at the waterfront, isn't there? The air is fresh and misty and it's a couple of degrees coolers on those hot summer days.
When you arrive and park in the large parking lot (I appreciate good parking) your kids will lock eyes on that tugboat-themed play structure and fall in love. It's big and full of promise.
The giant boat is perfect for make-believe and even offers some shade on a sunny day. When you climb to the bow you are treated to a bird's eye view of the playground. The large, elevated climbing structure is accessed by ramps instead of stairs, making it a little more accessible. Run and climb to various heights and speed down the many slides. When you need a rest, there is a set of swings waiting for you.
Stop by in the hot weather and the splash pad at Pier 4 will be on to cool you down. It's small, but colourful and definitely does the trick.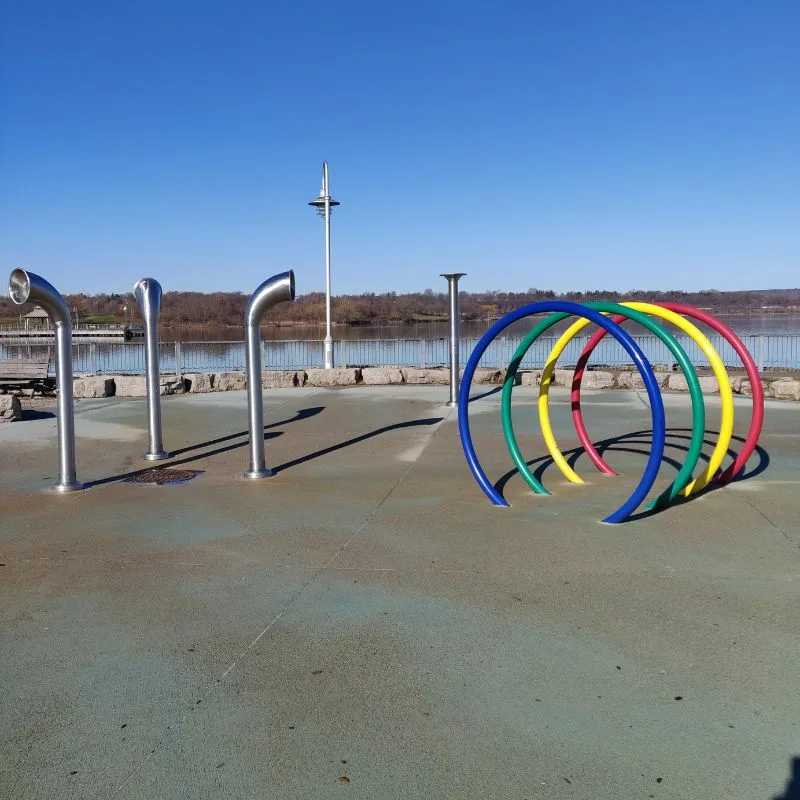 Around The Park
In addition to the play structure, you will also love the paved paths if you've got kids who love their wheels. Bring your scooters, skateboards, rollerblades and wagons and easily mosey around the grounds.
Pack a picnic lunch or a snack and spread out on the lawns to enjoy. There are washrooms available as well. You'll meet lots of birds and enjoy the gardens as you walk closer to Bayfront Park, which bumps up against Pier 4's playground area.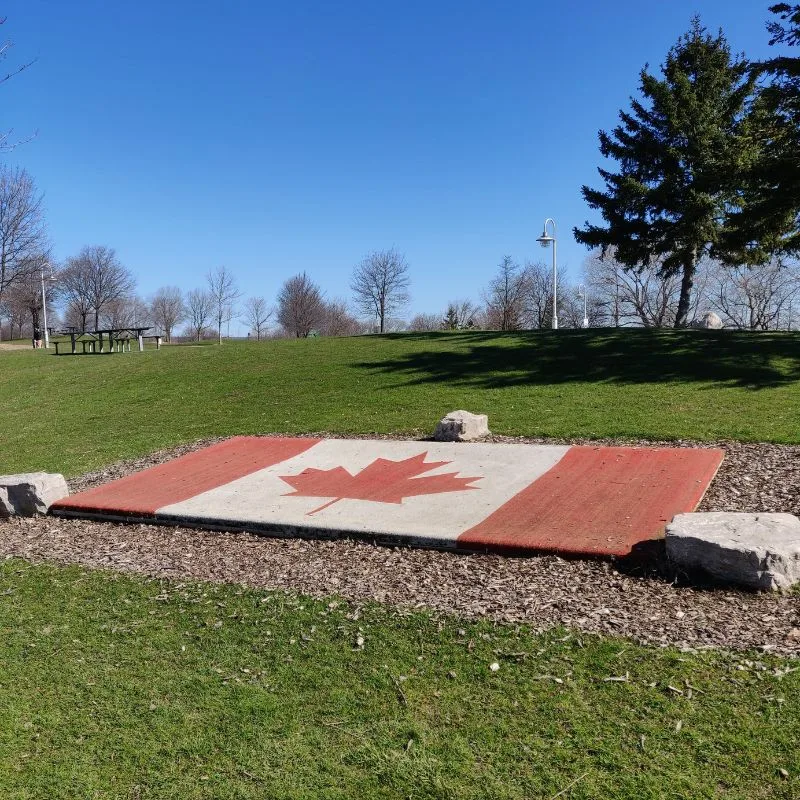 Things To See And Do At Bayfront Park
Bayfront is located directly beside Pier 4. The paved pathways connect the two spots so you can easily visit both in one trip. Bayfront Park is a large green space that is alive with visitors no matter the time or weather. It's a popular meeting place for walkers, runners, cyclists and inline skaters. The landscaping and gardens are a treat for the eyes and the marina offers lots of opportunities for taking in the scenery.
Near the water, you'll see ducks and swans and Canadian geese. Look for the large Canadian Flag (hint, look down, not up!). We highly recommend picking up some donuts from Grandad's because you're so close.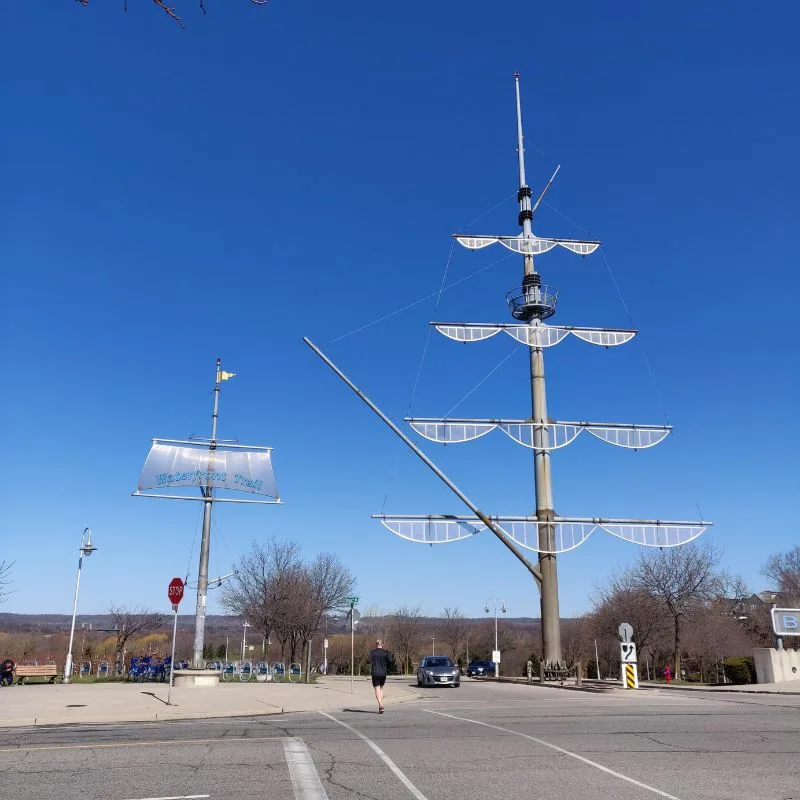 Enjoy Pier 8 In All Seasons
On the other side of Pier 4, a short walk away, you can visit Pier 8, another popular destination. If you're a fan of cool art pieces, walking near the peaceful waterfront and treating yourself to a scoop of ice cream, this is the place for you!
There is a large flat concrete pad that you can find roller skaters making great use of during the summer months. During the winter, it's transformed into an outdoor skating rink.
Theodore Tugboat Lives At Pier 8, Too!
This handsome devil takes up a boat slip or two at Pier 8 and is definitely a popular attraction for the entire family. Theodore Too is a Great Lakes Ambassador and does a lot of water travel to raise awareness for waterways and the environment.
Theodore Tugboat is adorable and you can find out more about him here.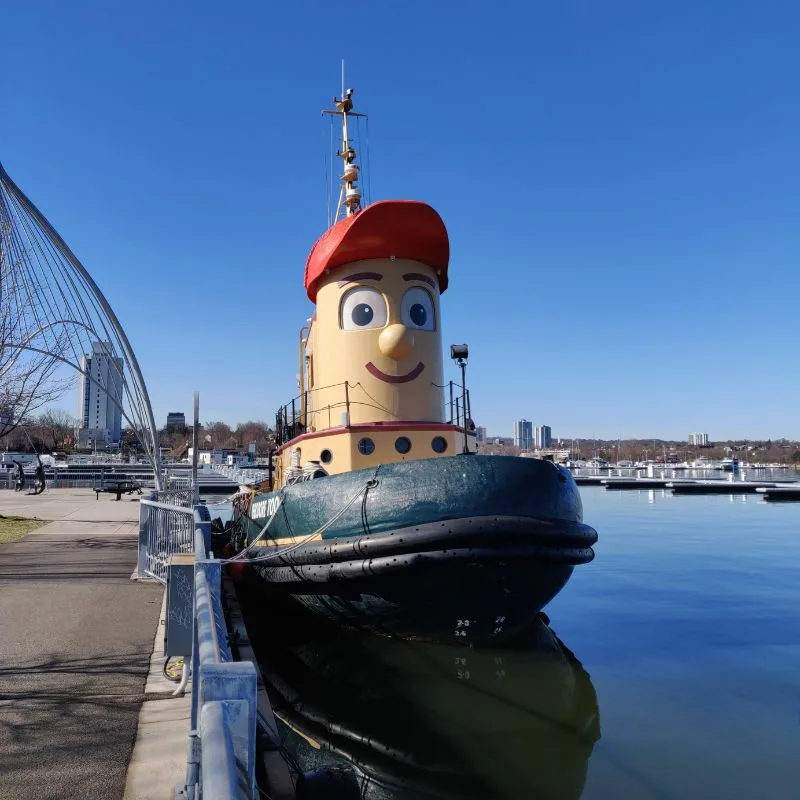 Read Our Latest Articles
Catch up on what we've been covering! Here are our latest reads, hot off the presses just for you. Never miss an article when you subscribe to our weekly newsletter filled with kid-friendly fun and events.