If you've been on a million walks in the past few weeks, you're going to love these outdoor scavenger hunts to add a little purpose and destination to your next stroll!
We gave you 5 ways to add a little excitement to your neighbourhood walks, and now we're adding one more: Outdoor Scavenger Hunts! These lists are a perfect way to keep kids engaged and moving forward on their walks, and they'll also help with some literacy and physical education, too. Print them or access them from your phone. Give the kids a copy on a device and let them lead the way this time. You'll love seeing them excited and showing off their leadership skills.
Did You Know: encouraging kids to look, listen and feel while in nature helps them learn mindfulness. This can help kids calm down, reduce anxiety, and learn compassion and empathy.
"Mindfulness—the practice of paying attention to your feelings and how your mind and body experience them in the present moment—can be a valuable tool to help children (and adults!) process feelings. Being in nature offers many opportunities to practice mindful approaches. "
Printable Nature Scavenger Hunts for Kids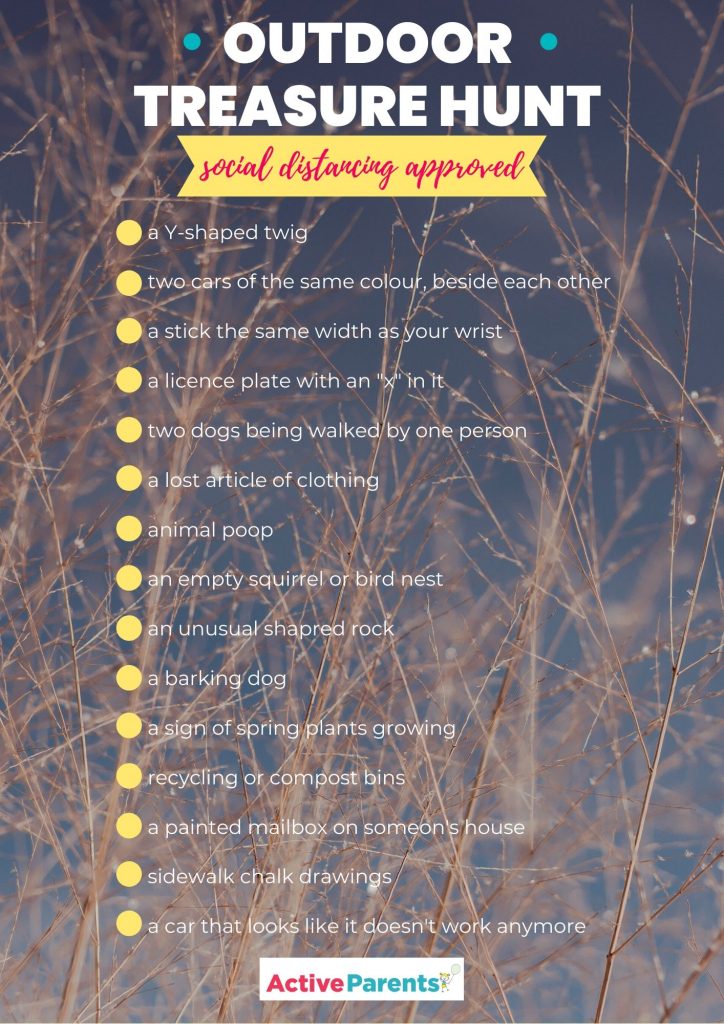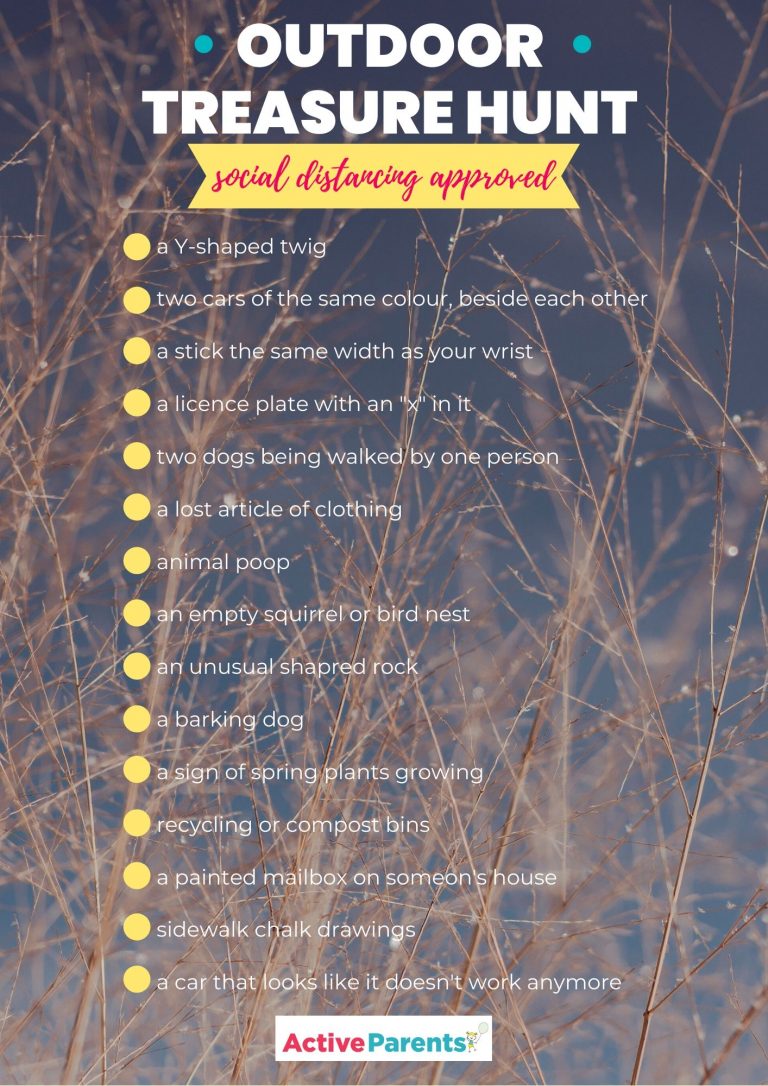 Printable Outdoor Scavenger Hunts for Kids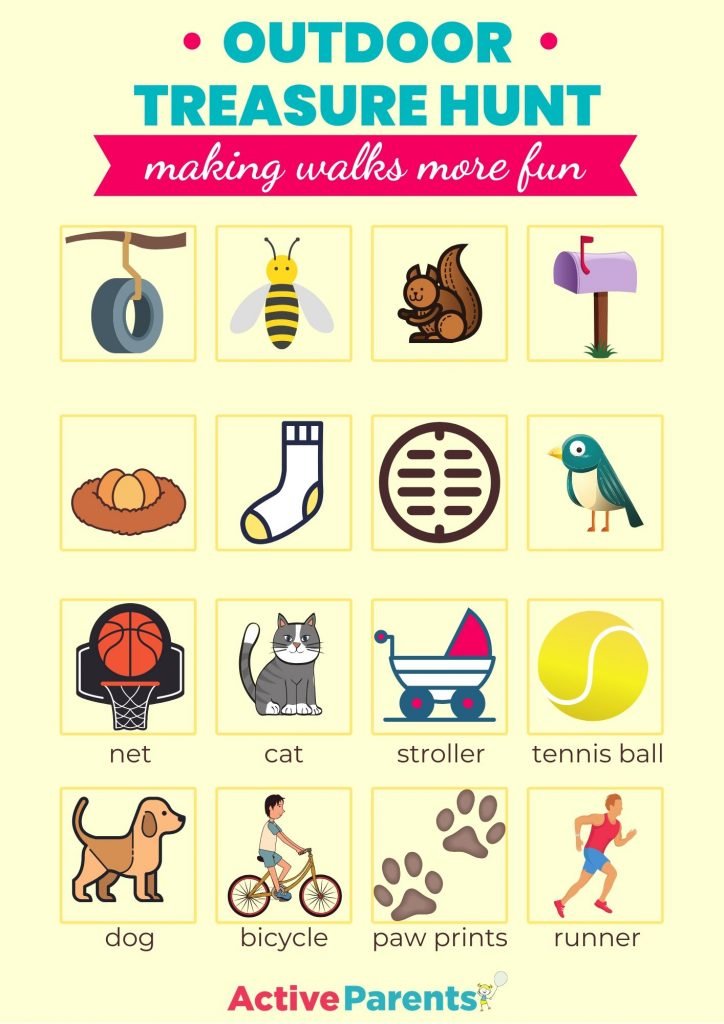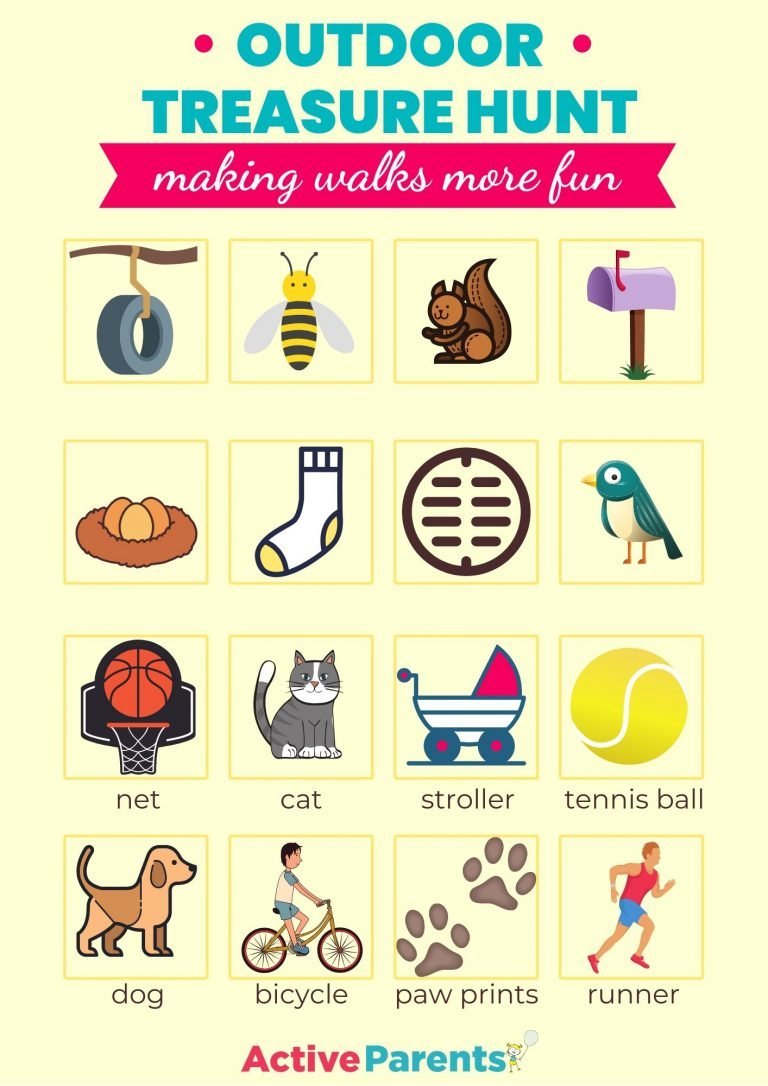 Now Trending…
Indoor scavenger hunts are a perfect way to get kids moving when you have mastered the outdoor one!
We've got 5 ways to make your next family walk a little less boring.
Does your family love nature walks? Have you tried Creek Walking?