You're going to love these outdoor scavenger hunts to add a mission and destination to your next family walk. Grab the kids and maybe a pair of binoculars and enjoy these nature scavenger hunts.
Nature Scavenger Hunts For Kids
Take these printables on a walk or on a hike with your kids. These scavenger hunts for kids are a perfect way to keep kids engaged and moving forward on their walks, and they'll also help with some literacy and physical education, too. Print them or access them from your phone. Give the kids a copy on a device or print it out. When kids lead the way, you'll get to see them show off their leadership skills.
Did You Know: encouraging kids to look, listen and feel while in nature helps them learn mindfulness. This can help kids calm down, reduce anxiety, and learn compassion and empathy.
"Mindfulness—the practice of paying attention to your feelings and how your mind and body experience them in the present moment—can be a valuable tool to help children (and adults!) process feelings. Being in nature offers many opportunities to practice mindful approaches. "
Be sure to check out our Indoor Scavenger Hunts for Kids, too!
Printable Nature Scavenger Hunts for Kids
Kids who can read will love this list of things to look for in nature and in your neighbourhood.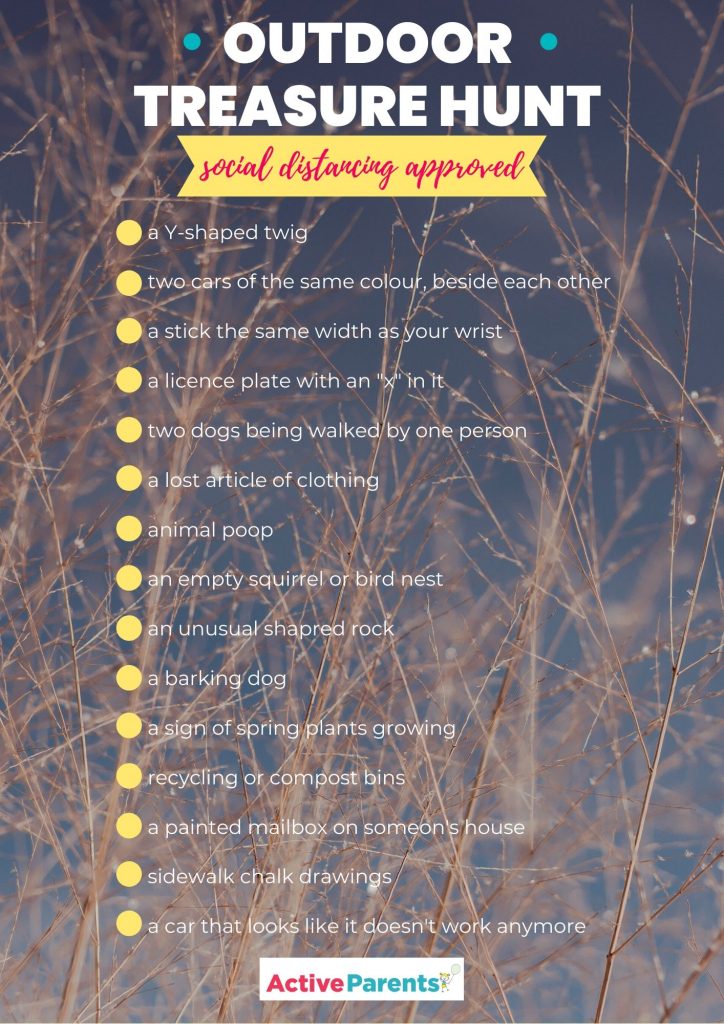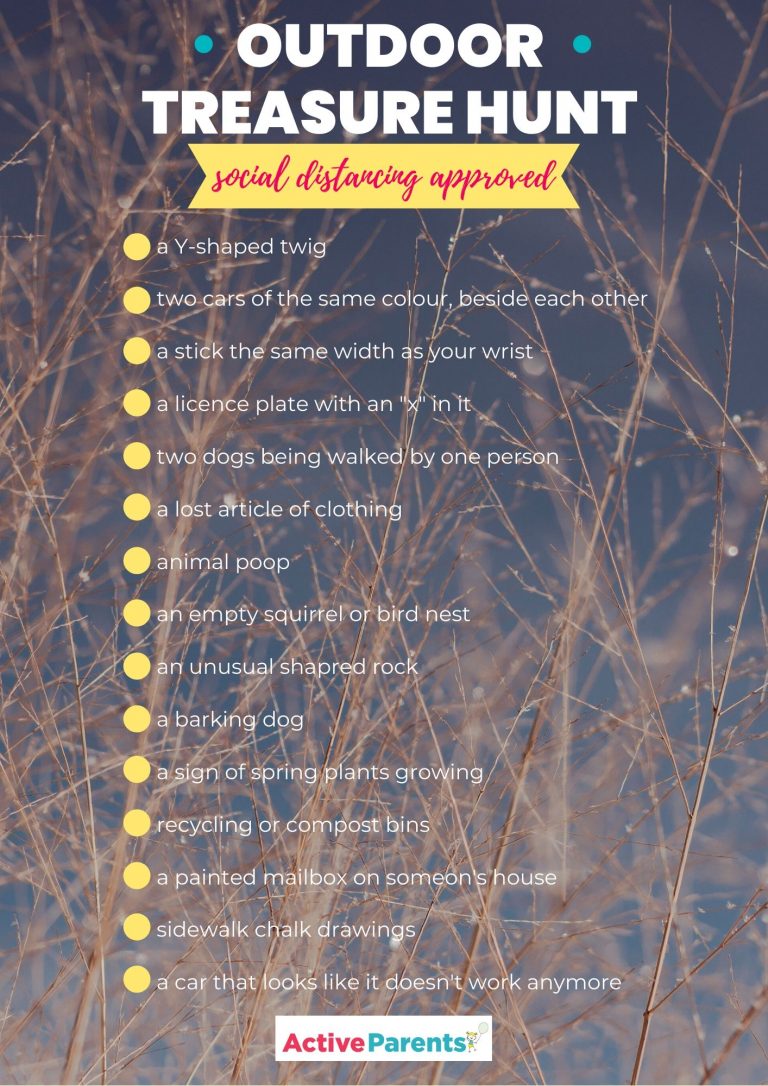 Printable Outdoor Scavenger Hunts for Kids
Non-readers will have fun crossing off these 16 scavenger hunt ideas as they stroll around the park, your block or the woods near home.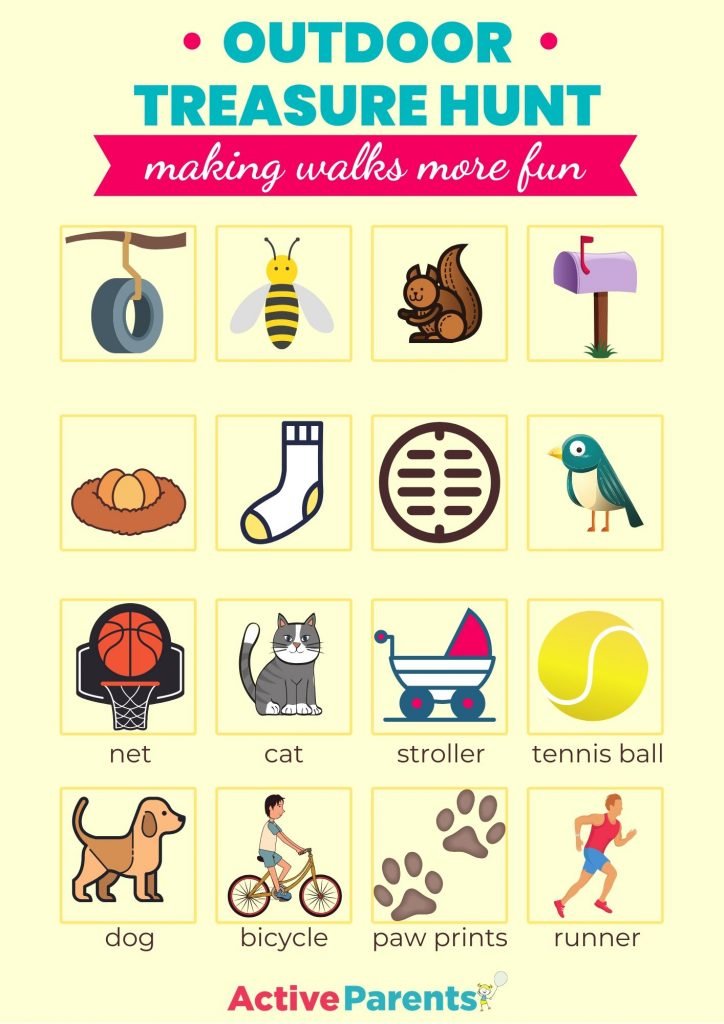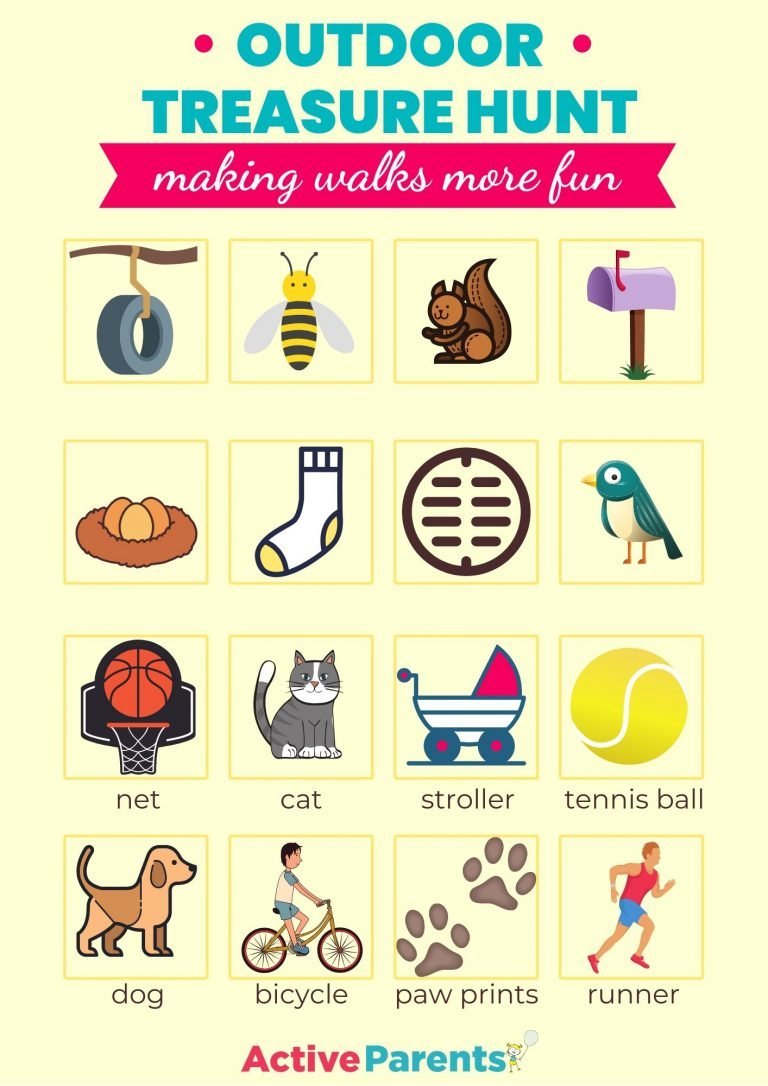 More Ideas For Family Fun
We have visited hundreds of places and written about them to help you find the very best destination for your next day trip or outing. We love sharing indoor play places, playgrounds that go above and beyond, and more! Here are a few of our latest blogs to help you have a great weekend.