Summer is almost here and we have a great idea for keeping kids moving and having fun! Kids Bowl Free is back for 2023, and we know the lanes who want to see YOU.
Select bowling alleys across Canada and the US offer free bowling for kids during the summer. Register on the website (linked below) to receive coupons for 2 games of bowling every day, all summer long. Read below about where and how to take advantage of the program in Halton and Hamilton.
Kids ages 2 years to 15 years old are invited to register for their free games of bowling. Each alley has different start and end dates, so make note of that.
You may also like these articles…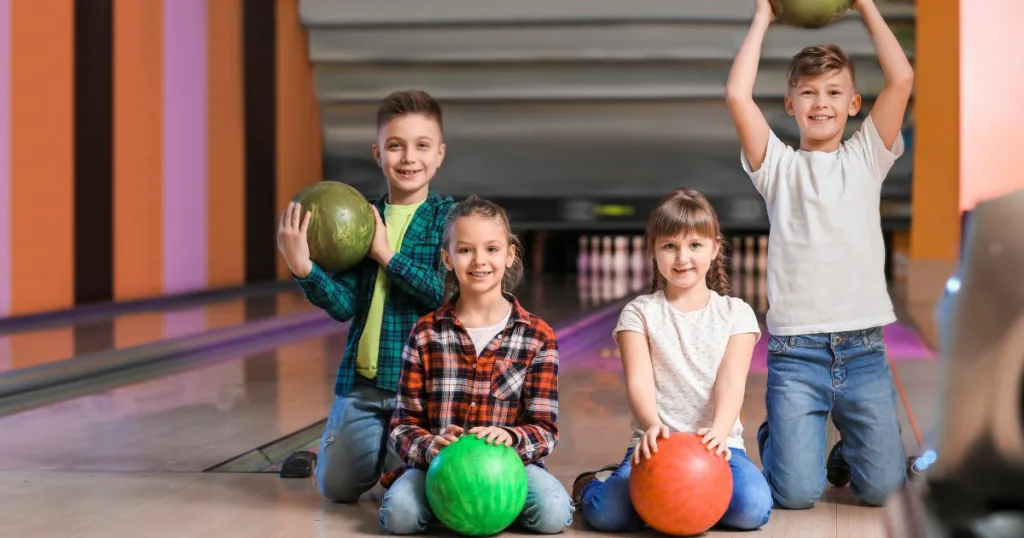 This post may contain affiliate links, which means we will receive a small commission if you make a purchase by clicking through our links. Thank you for supporting Active Parents!
How Does "Kids Bowl Free" Work?
Summer Entertainment doesn't have to break the bank! For over 15 years now, bowling centers around the globe have provided 2 FREE Games of bowling each day to kids during the Spring and Summer. This program is designed by bowling centers to give back to the community and provide a safe, secure, and fun way for kids to spend time this summer. So, how do you get in on the bowling fun? Here's how:
Step 1: Scroll down and find your local bowling centre.
Step 2: Register your kids. Eligible kids will receive 2 free games each day during the dates provided by the bowling alley. Participating bowling centers set their age limits, see the center registration page for more details.
Step 3: Go Bowling All Spring & Summer!
Once you register your kids, you'll receive coupons every week for free bowling at your chosen bowling centre. You simply show them to the alley when you arrive and kids will enjoy 2 free bowling games that day. Shoe rental is not included, it's an extra cost.
What About The Adults? Can They Bowl Free?
Kids Bowl Free loves grown-ups, too! That's why they created the Family Pass. Family Passes for other family members and adults to bowl are available at an additional cost AFTER you register for Kids Bowl Free. They provide 2 games of bowling daily per person and can only be purchased through the Kids Bowl Free program, not at the bowling alley. You pay just a single payment and you can get 2 Games free all summer long for up to 4 adults during your centres Kids Bowl Free hours. 
Where Do Kids Bowl Free Near Me?
July 3 through September 10, 2023 | 300 Bronte St. S, Milton, ON, L9T 1Y8
May 23 to August 25, 2023 | 101 Osler Dr. – Unit 114, Dundas, ON
June 1 through August 31, 2023 | 968 Niagara Street North, Welland, ON
Mat 23 to September 3, 2023 | 285 Geneva St., St. Catharines, ON
Kids Bowl Free from June 1 to August 31, 2023 | 7 Klauck Street, Fort Erie, ON
July 3 to September 1, 2023 | 355 Hespeler Rd. Cambridge, ON
June 1 to August 31, 2023 | 10 Park Hill Rd. E. Cambridge, ON
July 3 to September 1, 2023 | 425 Bingemans Centre Dr. in Kitchener, ON
May 29 to September 4, 2023 | 253 Woodlawn Rd. W. Guelph, ON
More Ideas For Family Fun
We've been to so many cool places, and we've made it our mission to share all the fabulous locations we find with you. Whether you're planning a day trip or looking for the best playgrounds, we've got your back. We are all about discovering the most amazing indoor play areas, farms and animal experiences, and a whole bunch of other visit-worthy local attractions. Check out our latest blog posts below to make sure you have an absolutely epic weekend!