The Greenhouse is located inside the grounds of Gage Park and creates a warm, tropical oasis right in the heart of The Steel City. The Gage Park Greenhouse is one of our favourite free things to do in Hamilton because the kids and adults alike love visiting.
About The Gage Park Greenhouse
The greenhouse is 14,000 square feet and is home to subtropical plants, dozens of palms, and unique species like the corpse flower. Scary, right? It is named that because its scent is similar to that of a rotting corpse (no thank you!). You can see photos and videos of the Gage Park corpse flower here.
The greenhouse is open to the public almost every day. It closes for private rentals and events on occasion. Those dates are listed on its website to help avoid disappointment. The admission requirements also change for the annual Mum Show (see info below).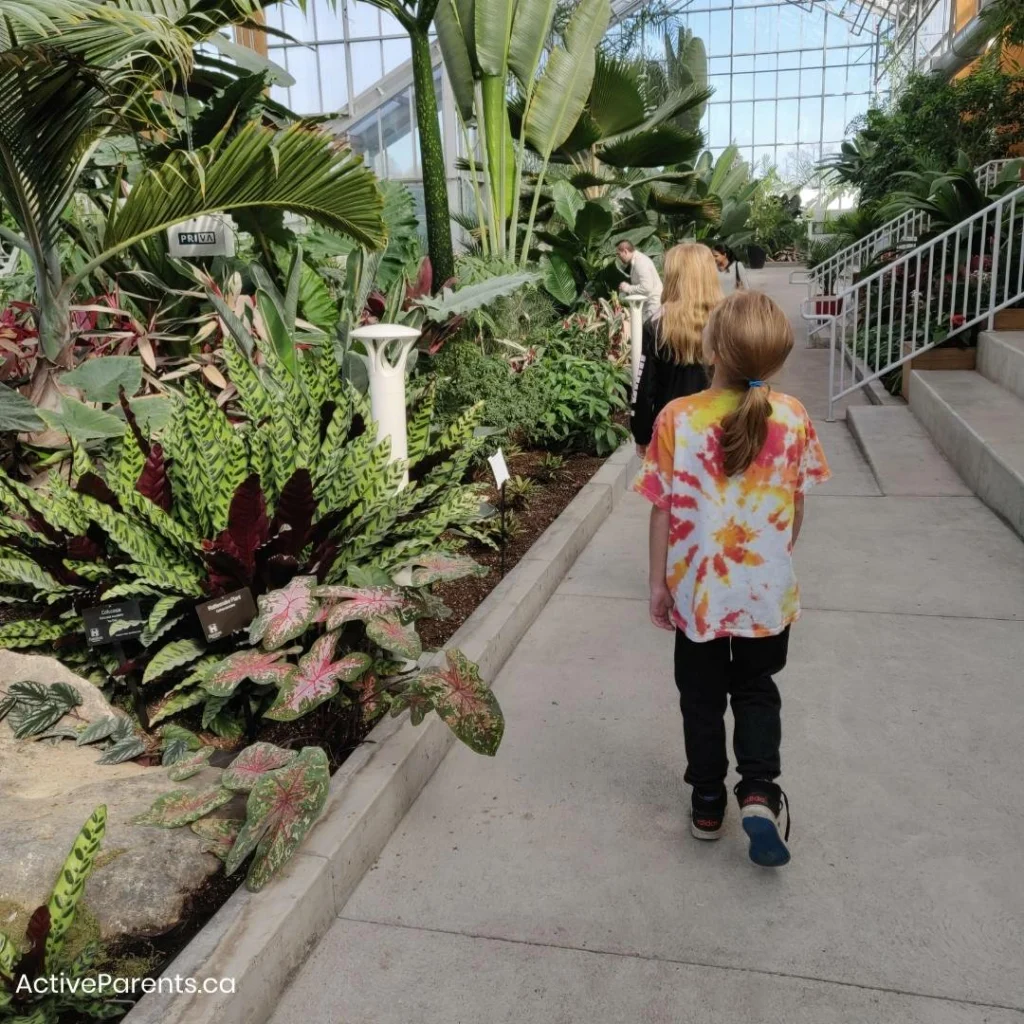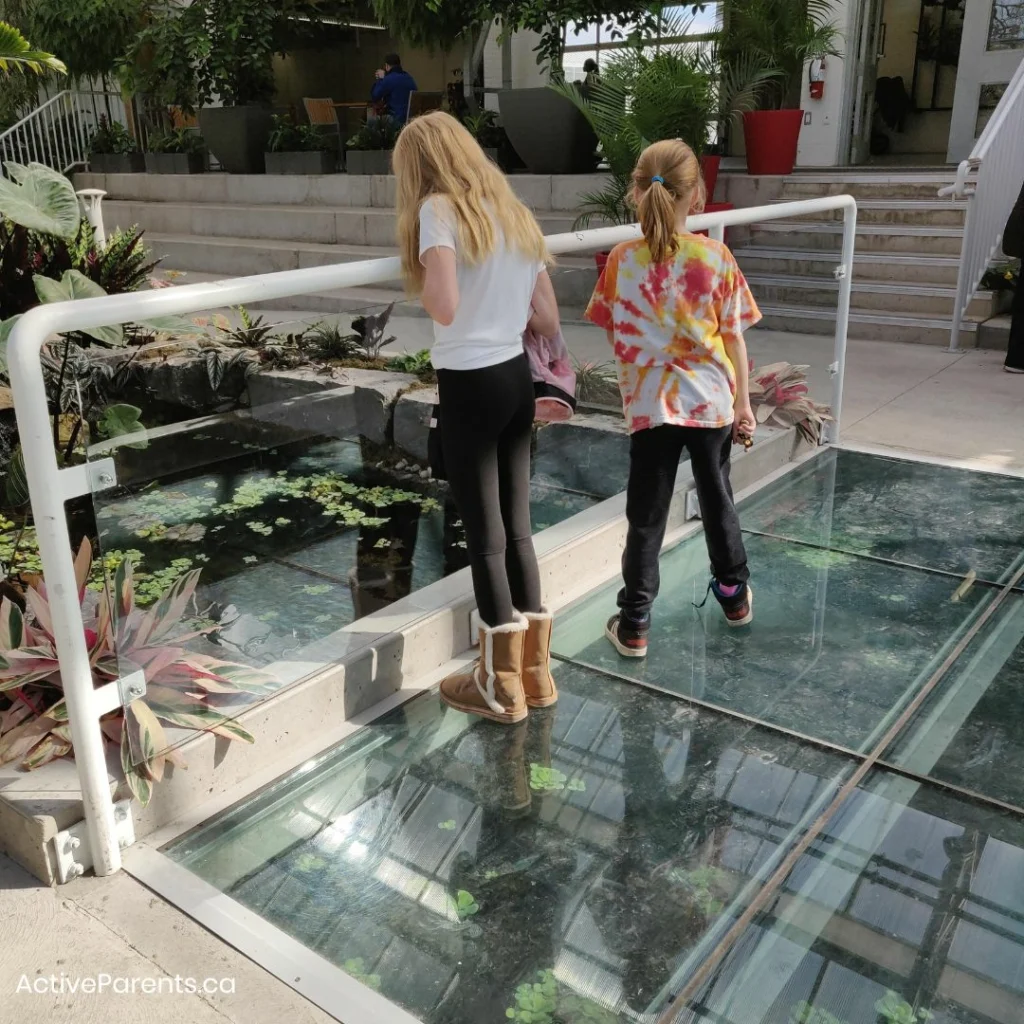 Hamilton Fall Garden & Mum Show
Each fall, the Hamilton Mum Show is hosted at the Gage Park Greenhouse. Fall flower fans flock to see the warm colours of the Chrysanthemums. The show started in 1920 and displays over 200 varieties of Chrysanthemums, and more than 100,000 blooms! It really is a sight to see. The Mum Show takes place daily from October 14 to 23 2022 from 9 am to 7 pm. Admission remains free during this event, but you do need to book your time slot to ensure crowding isn't an issue. Watch this page for ticketing info.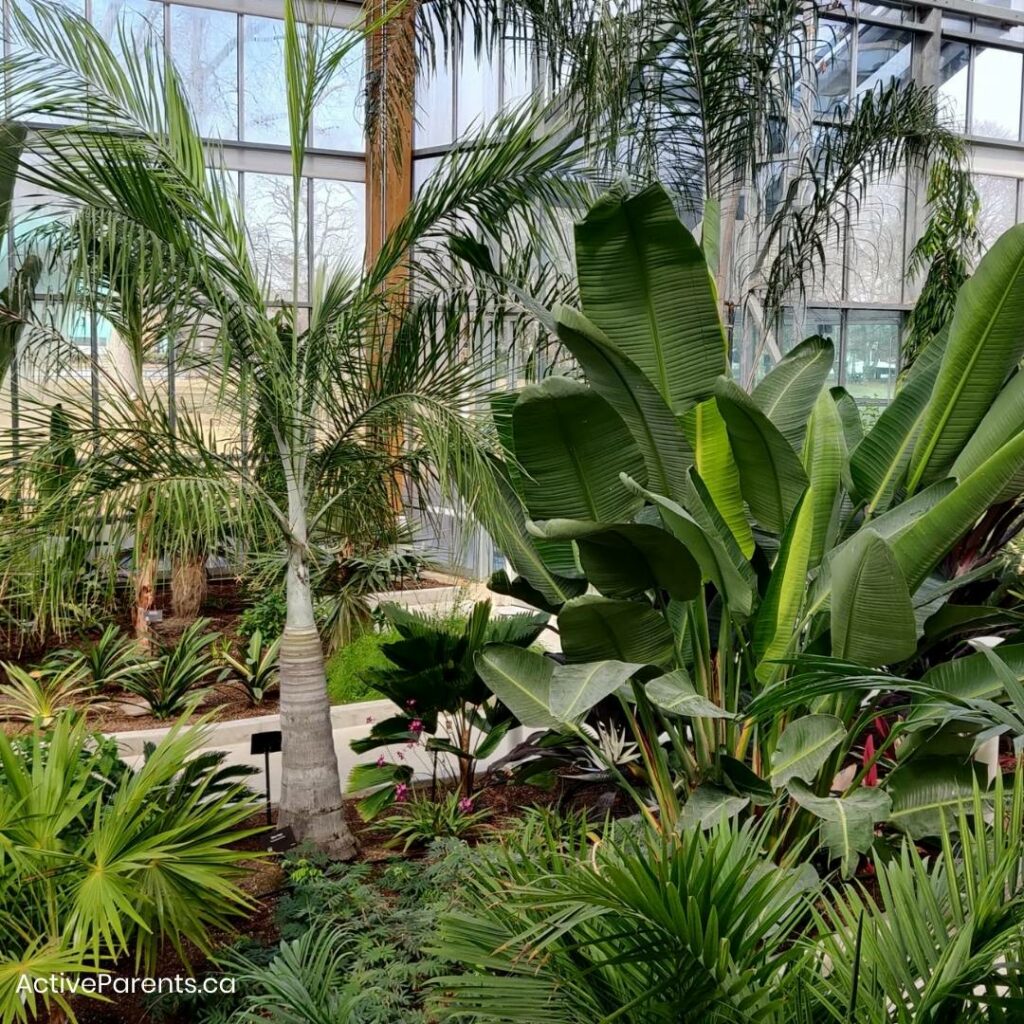 What You'll See At The Gage Park Greenhouse
Expect to spend about 30 minutes to 1 hour here, depending on how much your kids like plants! Be sure to direct their attention to the ponds. Why? Because that is where they'll catch a glimpse of turtles and fish! The turtles are our absolute favourite part of the greenhouse. You can catch them swimming or catching some sun on one of the rocks. The large and small fish love to make their way from one end of the pond to the other. The pond is large and spans almost the entire length of the greenhouse. Keep your ears perked up for the sounds of a waterfall, too!
>> If you like tropical climates in the city, you'll also love the Cambridge Butterfly Conservatory.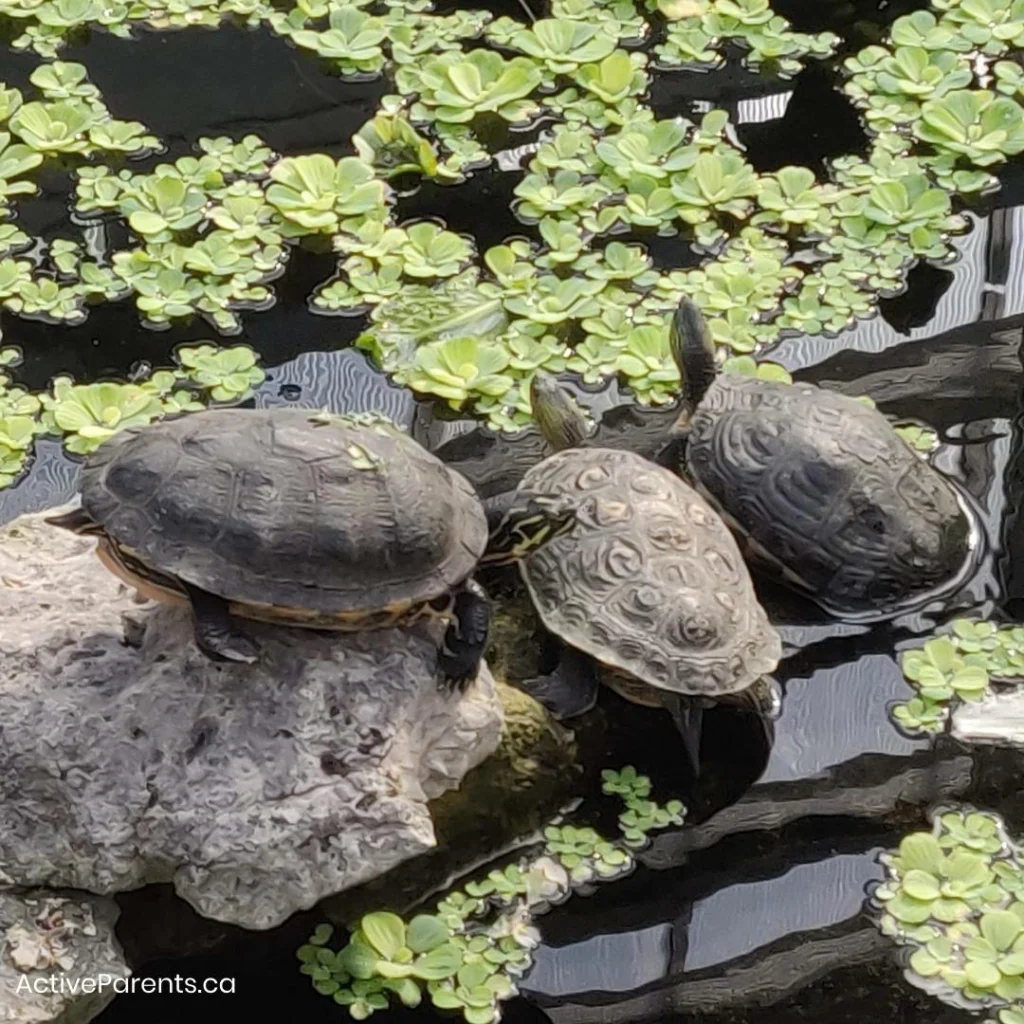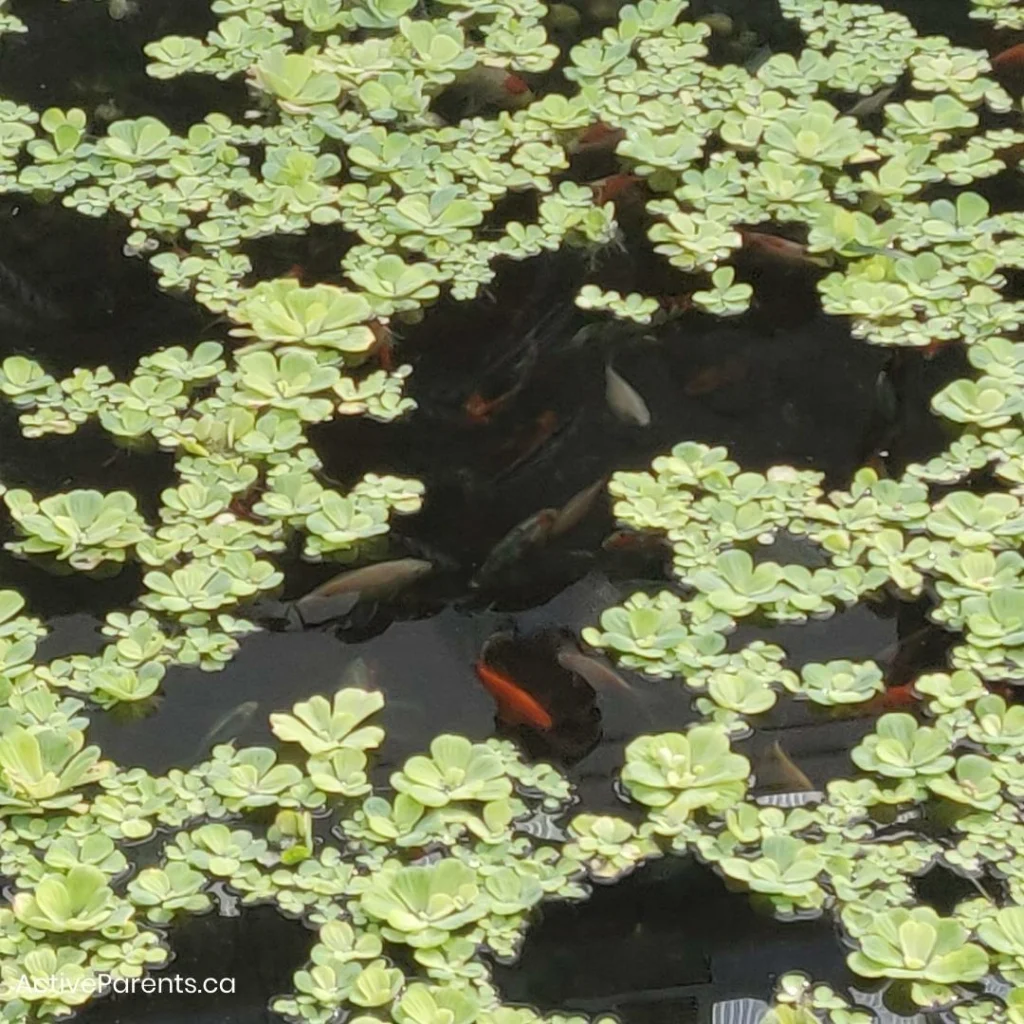 Visit The Gage Park Greenhouse Today
The Gage Park Greenhouse is located at 1000 Main Street in Hamilton, Ontario. It's both wheelchair and stroller-friendly, with some seating options throughout. Parking is free and so is admission. no pets, please. Avoid disappointment by visiting their website to make sure today isn't a day they are closed for a private function. hamilton.ca/attractions/culture/gage-park-greenhouse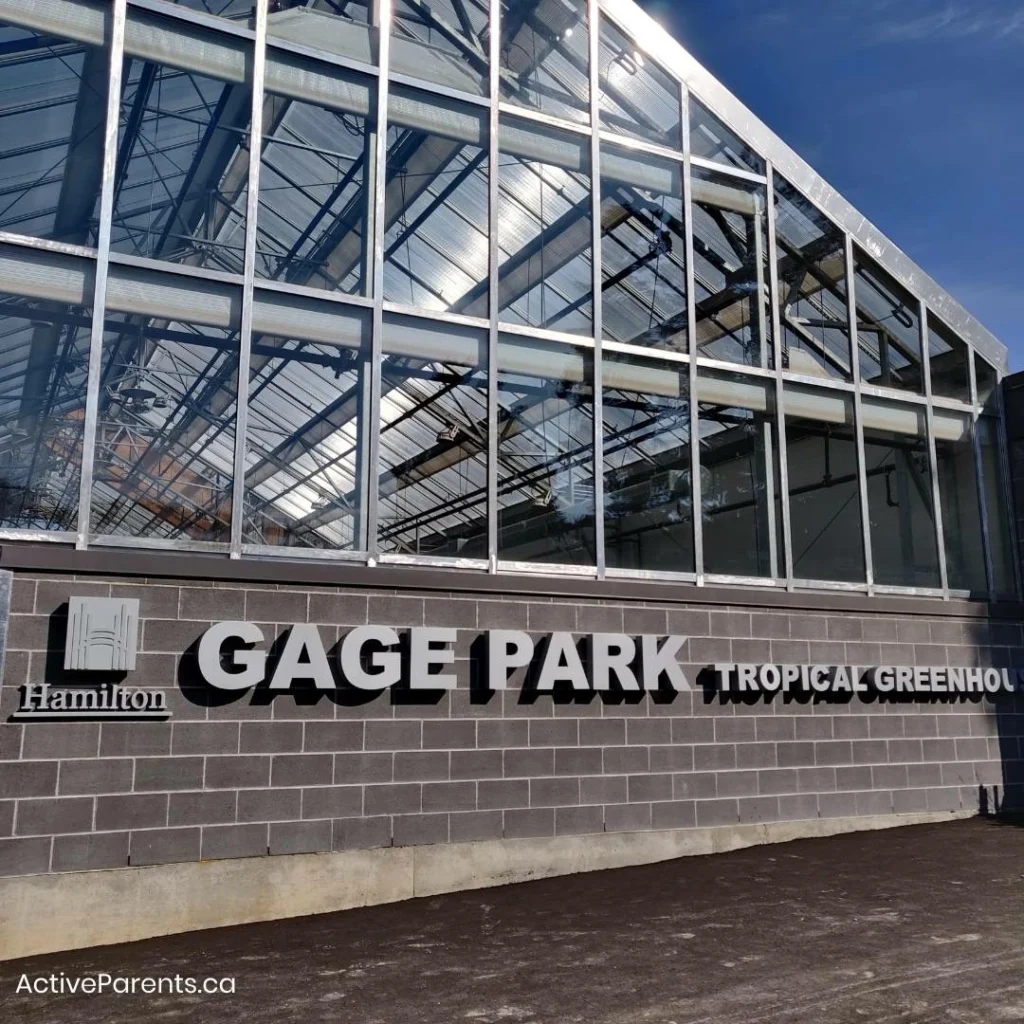 More Ideas For Family Fun
We have visited hundreds of places and written about them to help you find the very best destination for your next day trip or outing. We love sharing indoor play places, playgrounds that go above and beyond, and more! Here are a few of our latest blogs to help you have a great weekend.