The Greenhouse is located inside the grounds of Gage Park and creates a warm, tropical oasis right in the heart of The Steel City. The Gage Park Greenhouse is one of our favourite free things to do in Hamilton because the kids and adults alike love visiting.
NOTE: Closed to the public for roof repairs until further notice. As investigations continue, updates will be provided.
The greenhouse is 14,000 square feet and is home to subtropical plants, dozens of palms, and unique species like the corpse flower. It is named that because its scent is similar to that of a rotting corpse (no thank you!). You can see photos and videos of the Gage Park corpse flower here.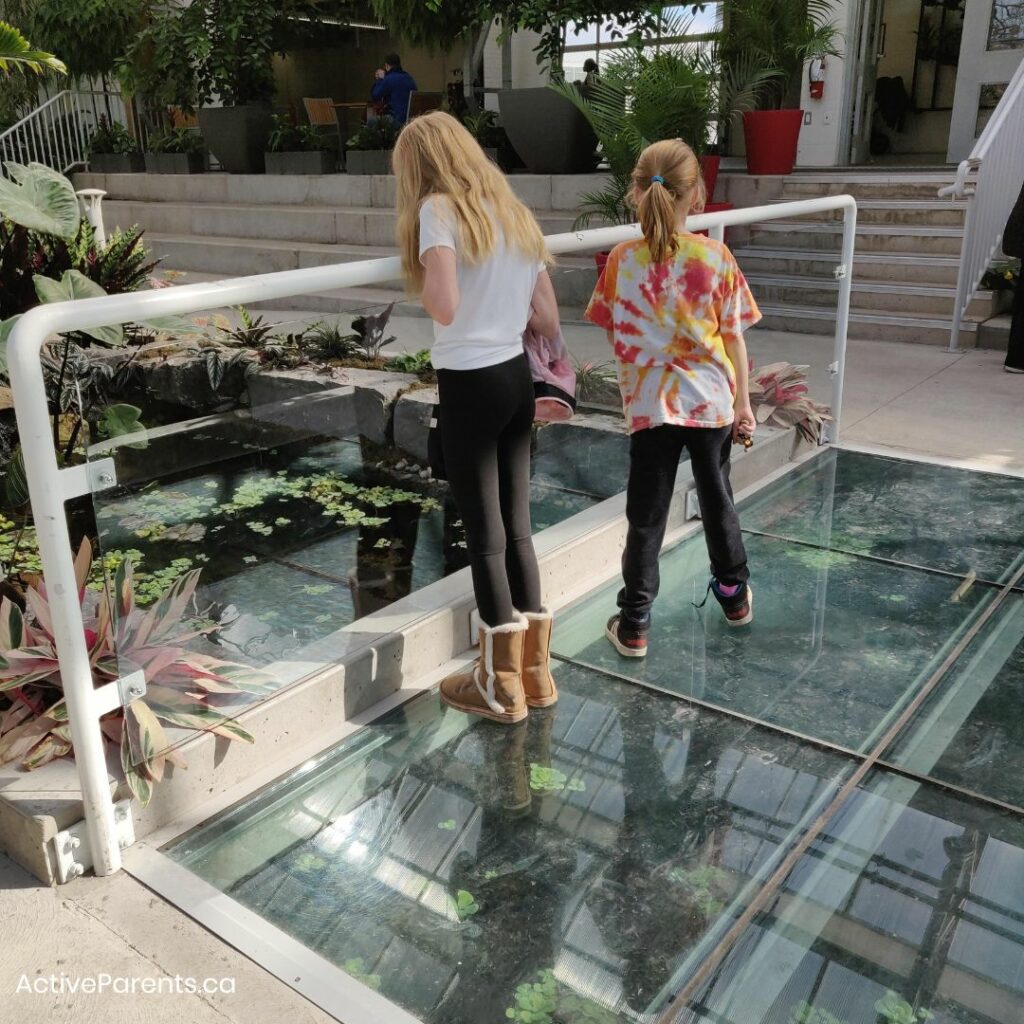 What You'll See At The Gage Park Greenhouse
Expect to spend about 30 minutes to 1 hour here, depending on how much your kids like plants! Be sure to direct their attention to the ponds. Why? Because that is where they'll catch a glimpse of turtles and fish! The turtles are our absolute favourite part of the greenhouse. You can catch them swimming or catching some sun on one of the rocks. The large and small fish love to make their way from one end of the pond to the other. The pond is large and spans almost the entire length of the greenhouse. Keep your ears perked up for the sounds of a waterfall, too!
If you like tropical climates in the city, you'll also love the Cambridge Butterfly Conservatory.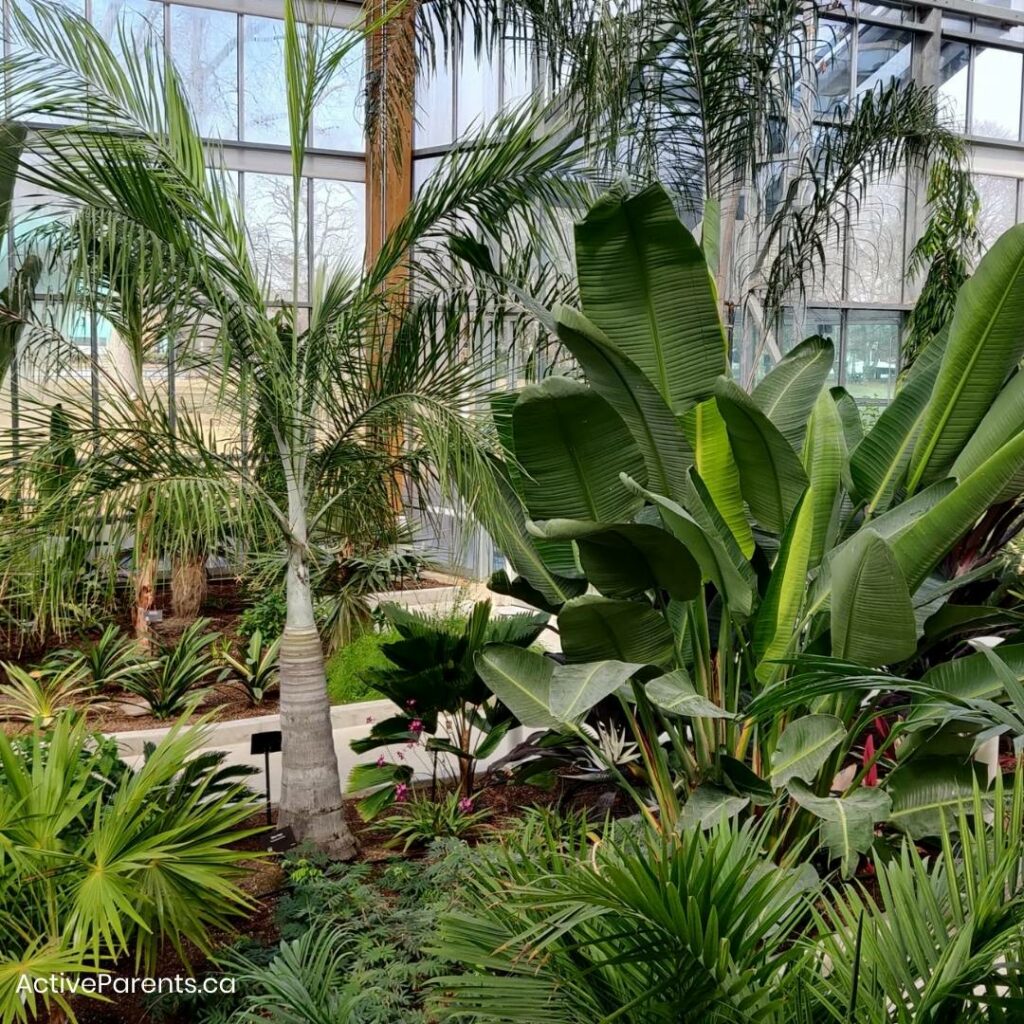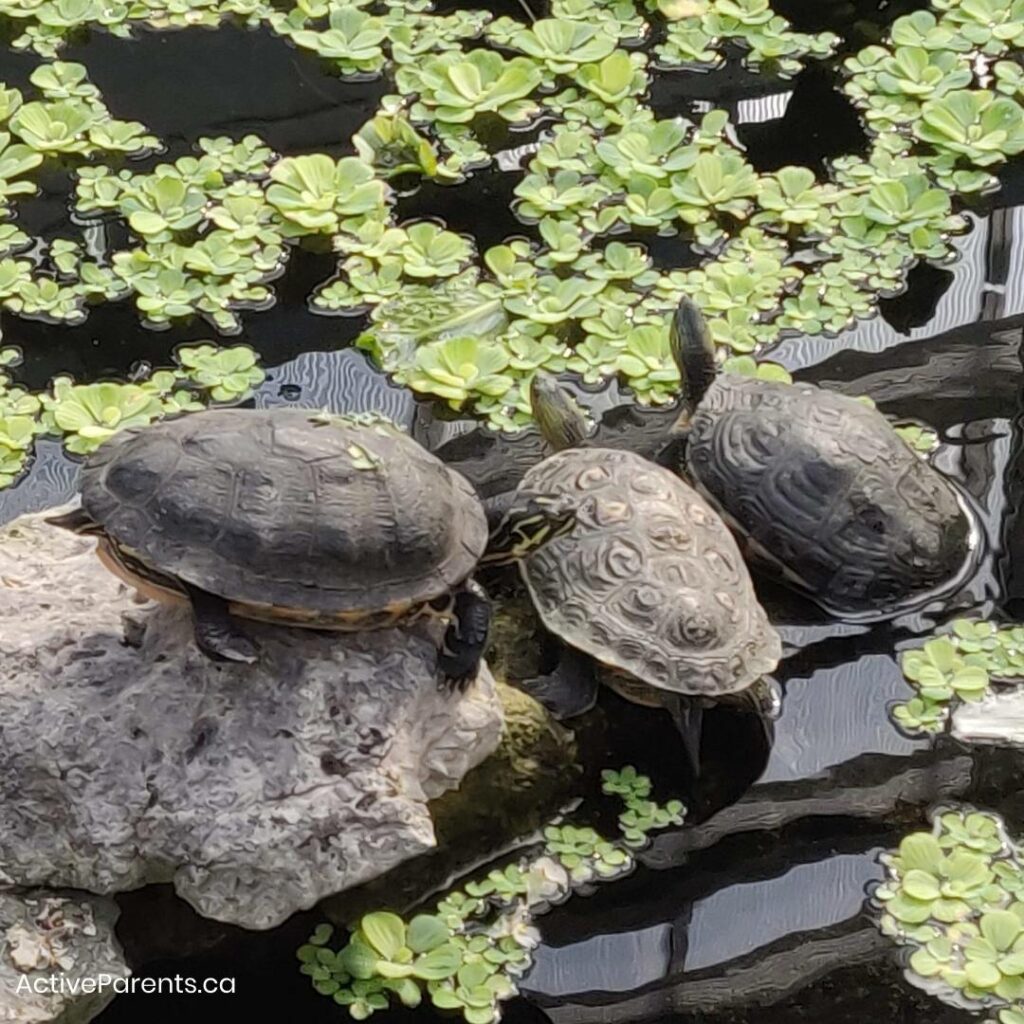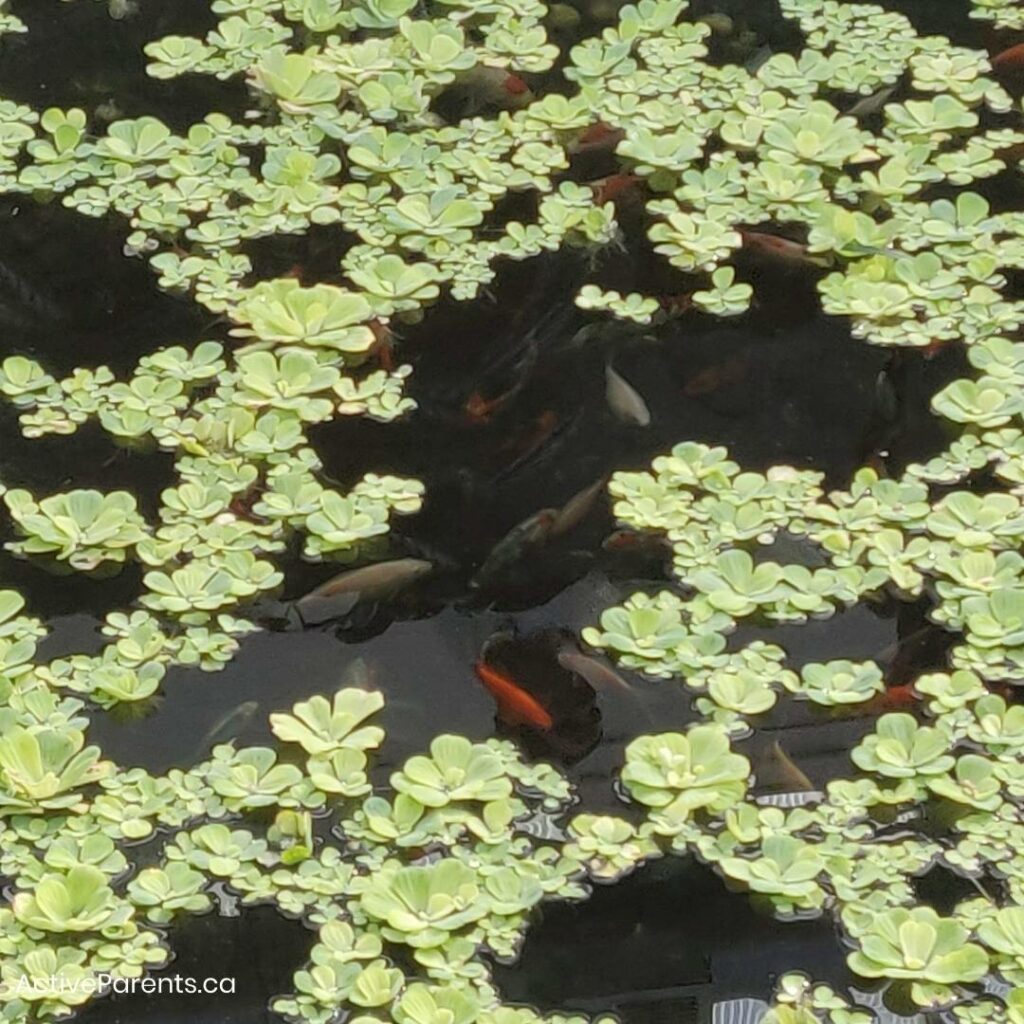 The Hamilton Mum Show is Back This Fall
The Hamilton Mum Show at Gage Park Greenhouse is a dazzling display of nature's vibrant colours and captivating beauty. Every autumn, the greenhouse transforms into a floral wonderland, showcasing a wide variety of chrysanthemums in all their glory. The Mum Show is attended by visitors of all ages, and they come from outside tot city to immerse themselves in thousands of meticulously arranged blooms.
As you step inside, you are greeted by an explosion of vivid hues and fragrant scents. The designs, ranging from traditional to contemporary, highlight the versatility and artistry of these beloved flowers. Each exhibit tells a unique story, capturing the imagination and inspiring awe.
The Hamilton Greenhouse celebrates the beauty of nature while promoting horticultural excellence and fostering a sense of community. It provides a perfect opportunity to appreciate the wonders of autumn and indulge in the peaceful oasis created by the greenhouse. Visitors can explore the exhibits, learn about different chrysanthemum varieties, and gain inspiration for their own gardens.
The Hamilton Mum Show at Gage Park Greenhouse is a must-see event for nature lovers, gardening enthusiasts, and anyone seeking a delightful escape into a world of floral splendour.
Gage Park Greenhouse Hours and Admission
The Hamilton Greenhouse is located at 1000 Main Street in Hamilton, Ontario. It's both wheelchair and stroller-friendly, with some seating options throughout. Parking is free and so is admission on non-event days. No pets, please. Avoid disappointment by visiting their website to make sure today isn't a day they are closed for a private function. hamilton.ca/attractions/culture/gage-park-greenhouse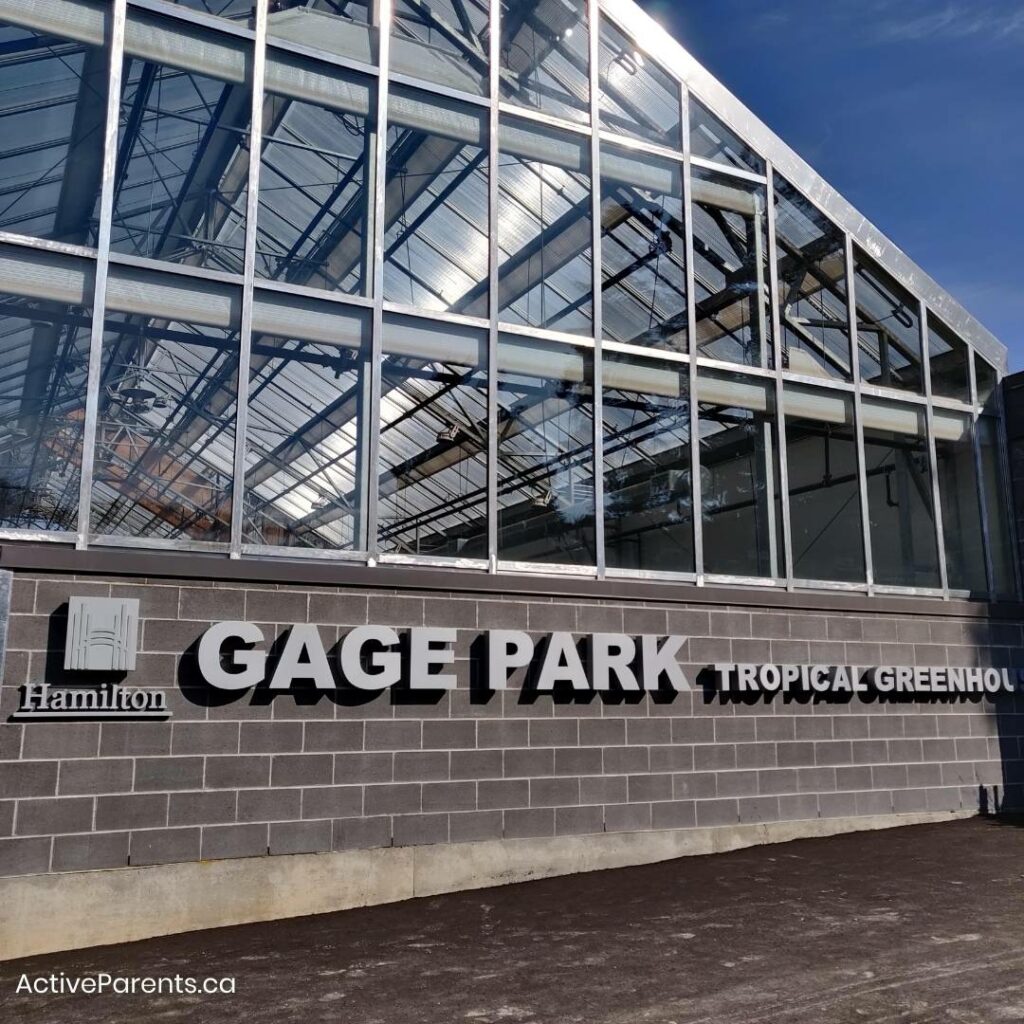 Read Our Latest Articles
Catch up on what we've been covering! Here are our latest reads, hot off the presses just for you. Never miss an article when you subscribe to our weekly newsletter filled with kid-friendly fun and events.