Victoria, one of our fave moms, visited Jaycee Park in Mississauga with her toddler and said it was the "Best Park Ever!". Read on for more glowing reviews and a peek inside of what you can play on when you visit this Mississauga park.
Jaycee Park – You Gotta Go here!
A park has to be something special if it means I have to pack snacks, get in the car and drive to visit it, but we really think Jaycee Park is worth that time and effort! Your kids will love that this park has amenities that we don't see in Hamilton and Halton.
Imaginations will run wild when you see the "city skyscrapers" and cargo nets (hello, Spiderman!) There are so many unique ways to climb and slide here. In the picture below, you can see the mini trampoline – so fun! And take a look at the saucer swing. They are always a huge hit at the playground.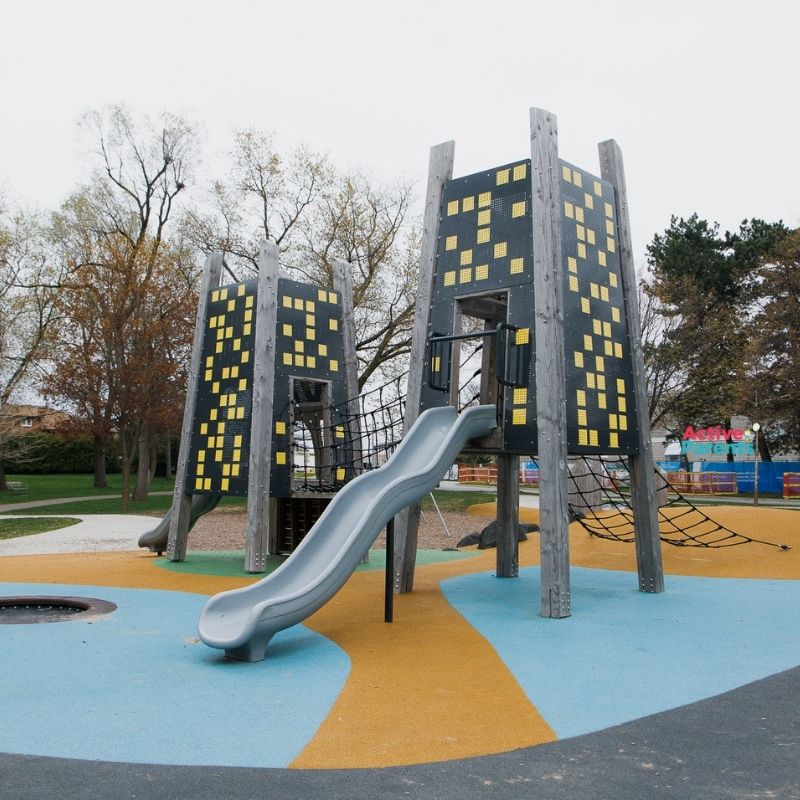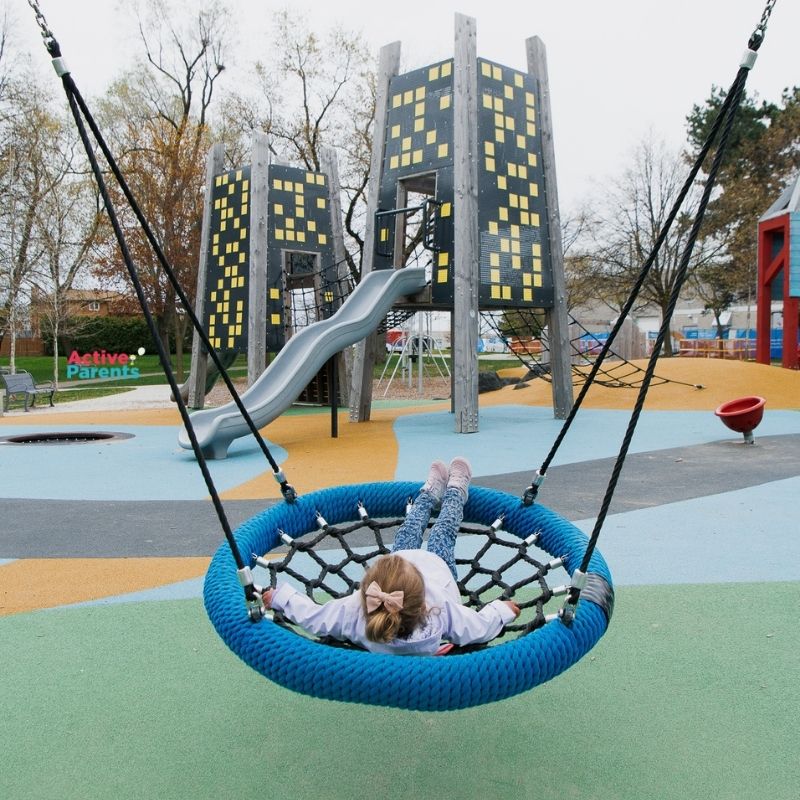 pint-sized play for little ones
When Victoria visited she was accompanied by her newly-turned-two-year-old daughter and they both loved it. The rubberized play surface is a parent favourite and makes toddler tumbles less traumatic. Lots of space for running and jumping. There are numerous slides in every size to make sure all kiddos can have a go. Lots of thought went into building this Mississauga park!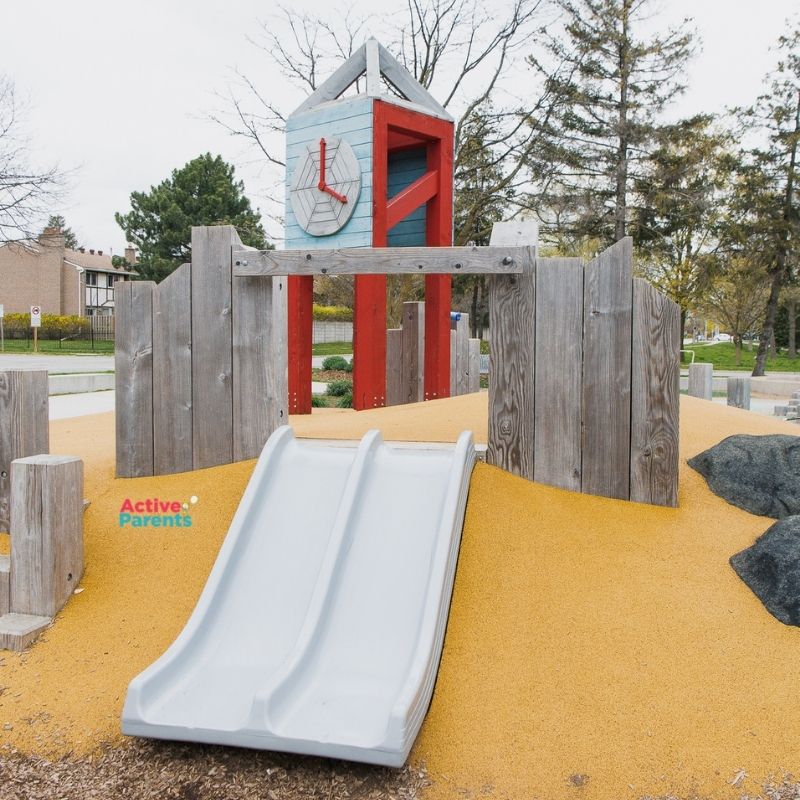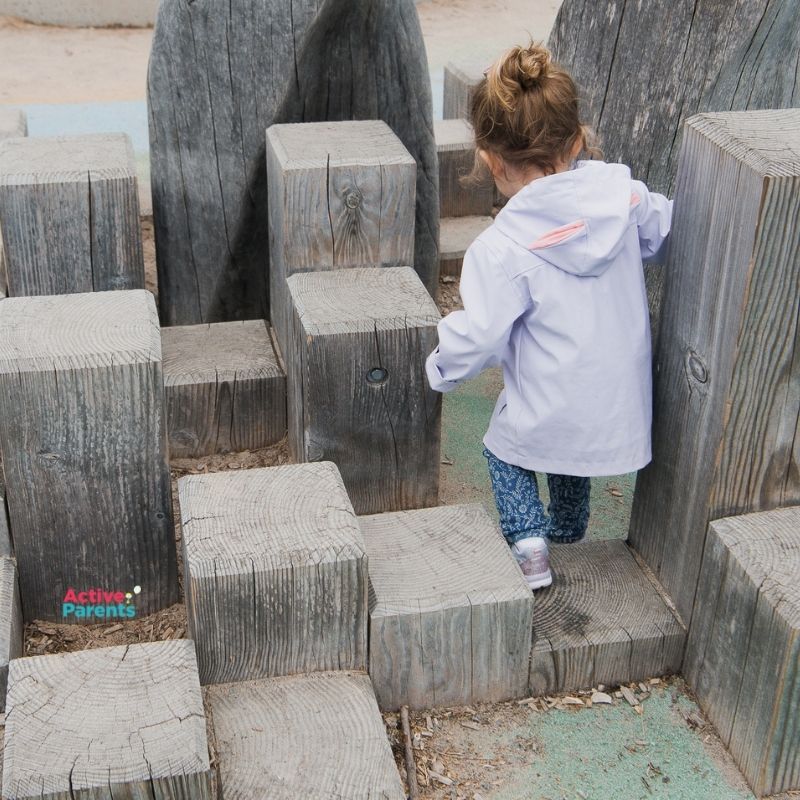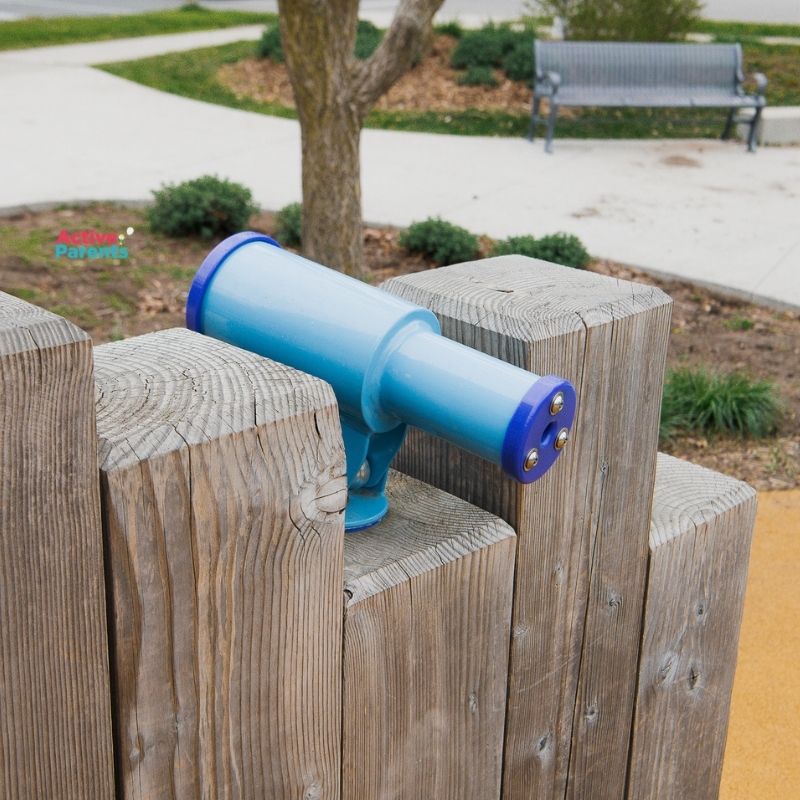 Jaycee Park in Mississauga is a part natural playground and part conventional playground. It's home to a sandbox within a sturdy cement frame that little kids love. The tall border helps keep (most of) the sand inside.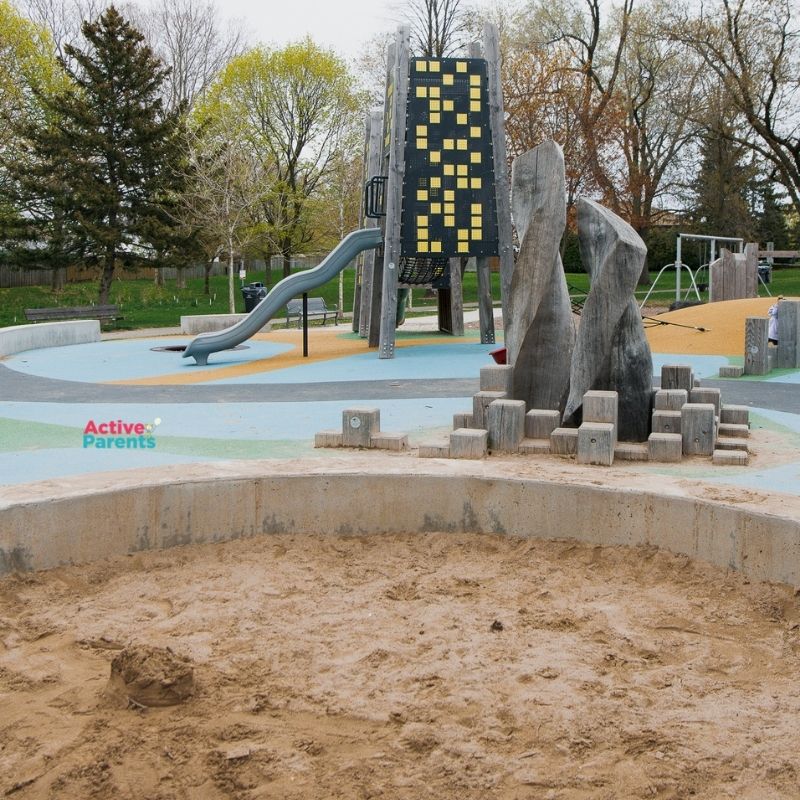 Jaycee Park Amenities and tips
More of a parkette, situated at the corner of two subdivision roads
Only 5 min off of 403 – easy access and worth the drive!
Free parking on the street
Park area includes paved, flat walkway, a small green area to throw a ball, etc. and a natural playground
Huge sandpit area – remember to pack your sand toys!
Lots of natural wooden climbing structures and stumps for all ages
Spinning chair
Telescope
The big attraction was the mini trampoline which was very safe and mounted under the ground
Rubberized ground
Swing area included two regular swings, one baby swing – note: currently is a swing missing, not sure if it will replace?
Smaller toddler area with natural hill and slides, rubberized rocks and wooden climbing stumps
Huge wooden playground structure featuring a climbing wall, rope bridge, two slides – so much to explore!
photographer profile
Victoria Schwarzl is a Burlington, Ontario-based lifestyle photographer capturing all types of families made with love, animals, and commercial branding for female entrepreneurs across Halton, Hamilton, the Greater Toronto Area, Muskoka and beyond. Visit her website, After All Photography, here.
find more parks in the area here
We can help you find more outdoor fun here, or check our Calendar and see what's happening right now! If you're in a playground mood, we've got tons of recommendations for them below!