Take a trip back in time when you ride the antique carousel at Lakeside Park in Port Dalhousie.
>> Find more great fun in the Niagara Region right here.
About The Lakeside Park Carousel
It really is a thing of beauty! This carousel was hand-carved between 1898 and 1905 and is the design masterpiece of a man named Charles I.D. Looff. Looff was a master carver who came to America from Germany in 1870. Charles Looff designed and built dozens of carousels and amusement parks in his time, including the famous Santa Monica Pier! The carousel was designed and crafted in Brooklyn, New York then made its way to Scarborough, Ontario before finally setting down permanent roots in St. Catharines in 1921.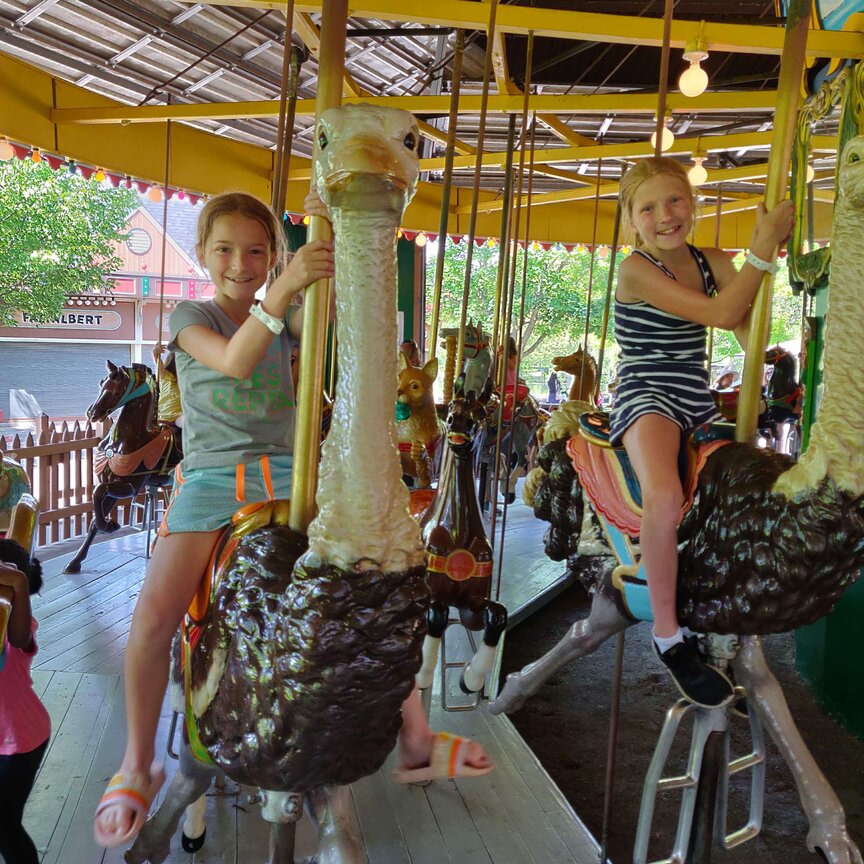 Handcrafted Beauty and a Real Bargain
The Lakeside Park Carousel has 68 hand-carved wooden animals, including horses, lions, camels, goats and giraffes. The carousel also has four chariots. The animals on the carousel still have real horsehair tails. Like the day the carousel first opened, rides are still only 5 cents each. All fees are used to keep the carousel in pristine condition.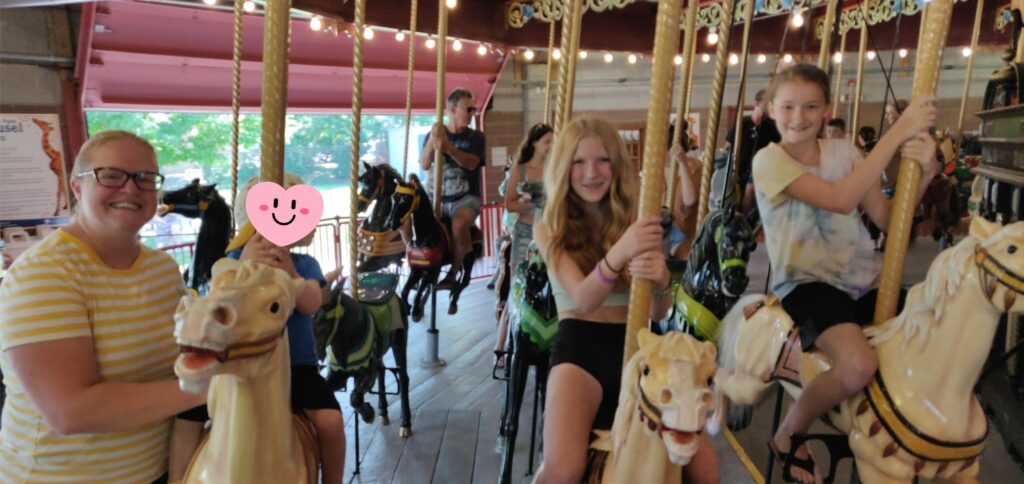 Hours, Pricing and More Info
You can visit the Lakeside Park Carousel from spring to fall.
Weekends and holidays, May 21 to July 1: 11 a.m. to 8 p.m.
Daily, July 1 to September 5: 11 a.m. to 8 p.m.
Weekends, September 6 until October 10: 11 a.m. to 6 p.m.
The Carousel is still 5 cents a ride or admission by donation. You can also purchase a Season Pass for $20.40 including HST. You can purchase the Season Pass from the gift shop during your next visit. It's also available for photography rentals and sponsorship.
More To Do Near The Lakeside Park Carousel in St. Catharines
There are lots of things to do with kids in St. Catharines in addition to the Lakeside Park Carousel, so plan to spend the day – or more – here. Your little kids will love seeing the sweet animals and birds at Happy Rolph's Animal Farm. It's free to visit, and all donations made go to supporting the health and care of the animals you'll meet. Watch the massive ships go in and out of the Canal from the Lock 3 Viewing Platform. Enjoy a family-friendly and accessible hike at the Glenridge Quarry and you'll see children's science and nature area, a pond boardwalk with a viewing area and the wildflower meadow.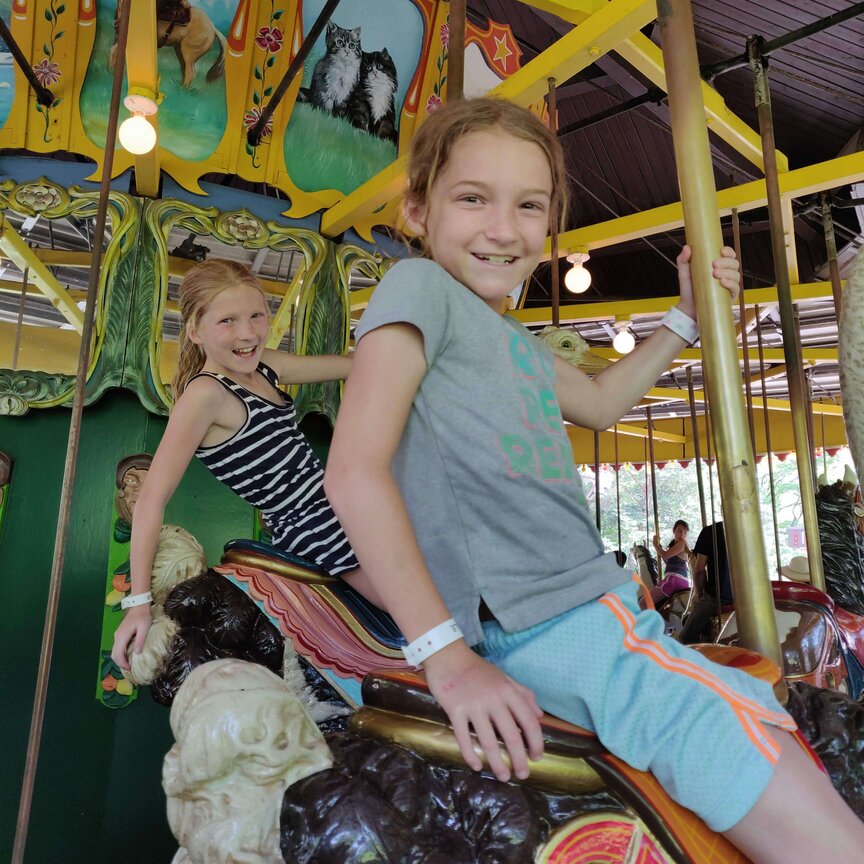 More Ideas For Family Fun
We've been to so many cool places, and we've made it our mission to share all the fabulous locations we find with you. Whether you're planning a day trip or looking for the best playgrounds, we've got your back. We are all about discovering the most amazing indoor play areas, farms and animal experiences, and a whole bunch of other visit-worthy local attractions. Check out our latest blog posts below to make sure you have an absolutely epic weekend!