When I met a friend for coffee and we stumbled into Bronte Heritage Waterfront Park I was shocked that I hadn't been here before. This outdoor space has something for everyone of every age, so let us tell you why you should go soon.
Find More Parks To Play At:
Colonel William Woods Park has a wooded tree house vibe.
Shell Park is home to shade, skate parks and beautiful gardens.
Confederation Park is a must-visit for all ages.
why should you visit Bronte waterfront park?
The better question would be why shouldn't you visit? This beautiful park has something for everyone, no matter their age or interest. Dog parents love strolling through the grassy waterfront with their pooches. Coffee talkers utilize the paved paths and beautiful scenery, including a marina and more sailboats than you can shake a stick at.
The playground is relatively new and still in excellent condition. Kids love the pirate ship theme because it brings out their swashbuckling imaginations! Got a kid that loves to explore and climb? They'll love this playground. The rubberized playground surface is always a bonus, especially for toddlers who tend to stumble more than older kids.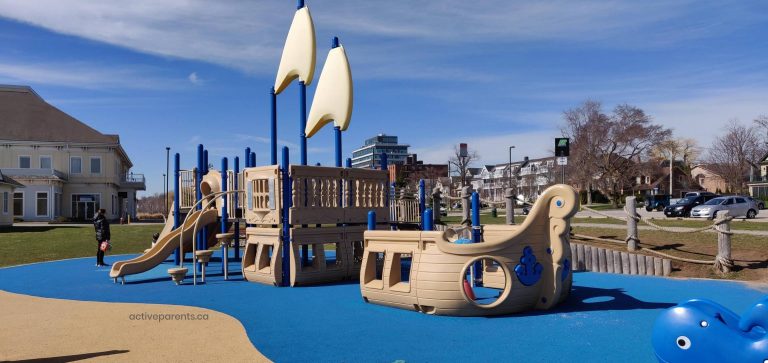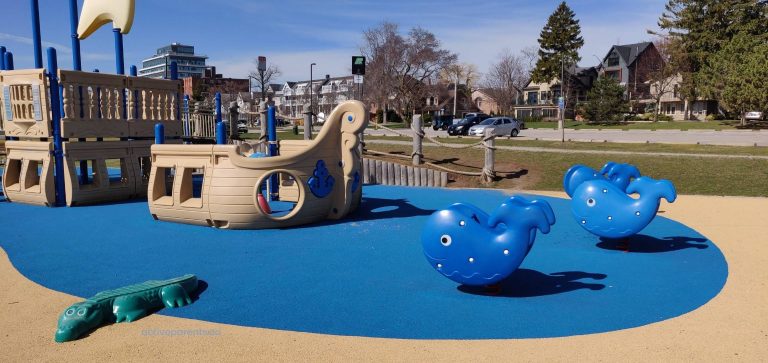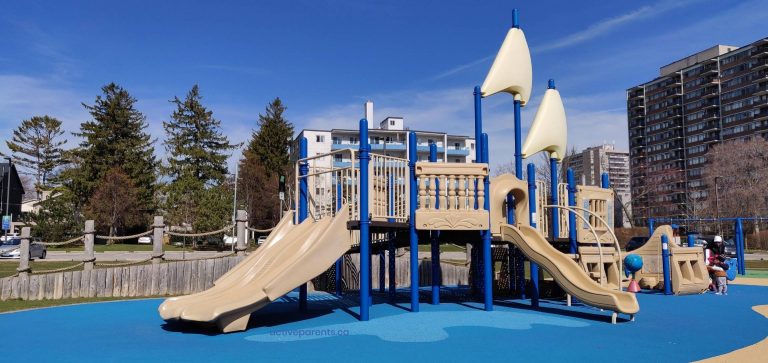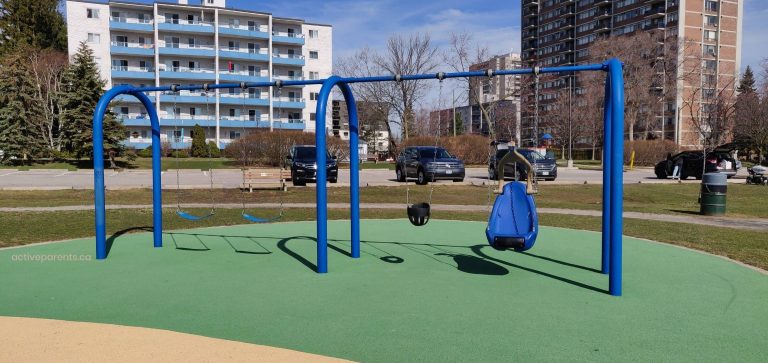 More Things To do While at bronte waterfront park
I'm serious when I say you can spend the day at this huge park in Oakville. There is ample parking at each end of the park, and it's easily walkable while still feeling like a good stroll. Right now, the Oakville Public Library has a Story Walk set up. A Story Walk is a set of plaques or posters, spread out across an area, that tell a story. The story featured is called Families Love Each Other by Marcus Logan and Suzanne Muir. The story is translated into 7 languages (English, French, Urdu, Arabic, Chinese, Punjabi and Spanish.
As you walk around, be sure to check out the beautifully painted Muskoka chairs scattered throughout the park. The chairs have become a sort of trademark for Bronte over the years. Artists with diverse backgrounds and unique artistic styles were given the pleasure of creating works of art. Each one, though different, has a lighthouse on it that you can seek out.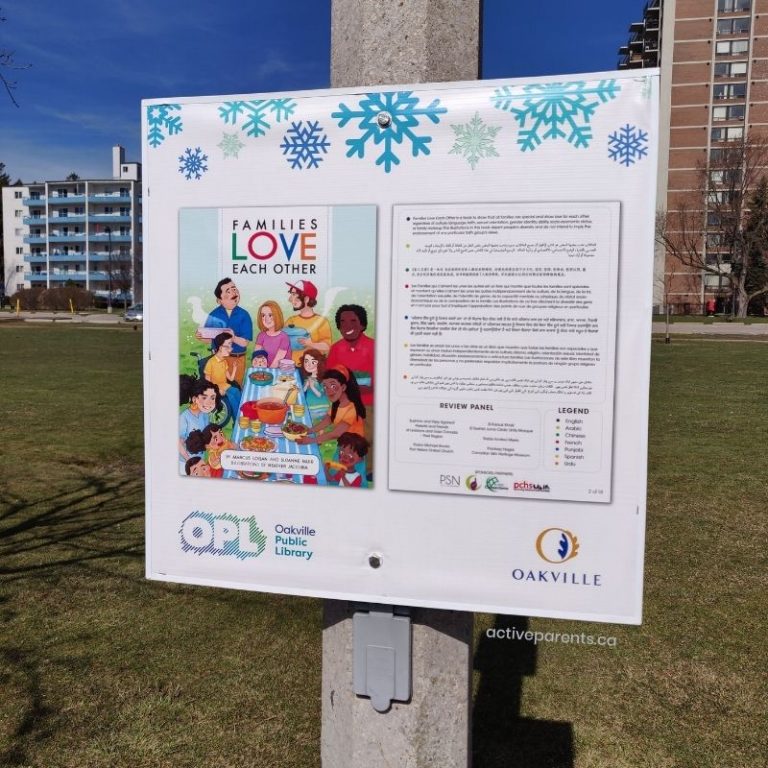 other Ideas For Your Day at bronte heritage park
Like most parks. your adventures are only limited by your imagination. Here's a bit of inspiration if you're looking for some:
Bring a kite to fly or a frisbee to throw
Pack a picnic, they have benches, grass, shade, and a shaded cover
Roll through the paths on your wheels
Super stroller-friendly!
Snap some photos of your favourite people or the scenery
Bubbles, sidewalk chalk, balls, and hula hoops, too!
Read Our Latest Articles
Catch up on what we've been covering! Here are our latest reads, hot off the presses just for you. Never miss an article when you subscribe to our weekly newsletter filled with kid-friendly fun and events.