Everyone loves summer, right? The great weather, the dinners al fresco, the way that keeping kids entertained costs a fortune – WAIT! I hate that part! If you do too, you're in the right place. Active Parents has your Guide to 60+ things to do that won't break the bank. Share this list of cheap and free summer fun with everyone you know and be the SUMMER SUPERSTAR!
Summer for parents seems like a welcome vacation from early morning wake up and school lunches, but now we are left with that one question, asked day after day: What are we going to do today?
We've got you covered. You can count on us for 60 inexpensive summer activities that are ideal for families. Free fun like visiting the beach or splash pad. Frugal fun like having a BBQ or getting some ice cream together. We cover it all, and we hope this keeps boredom off your trail all summer long!
Click here to download a printable PDF version for your fridge!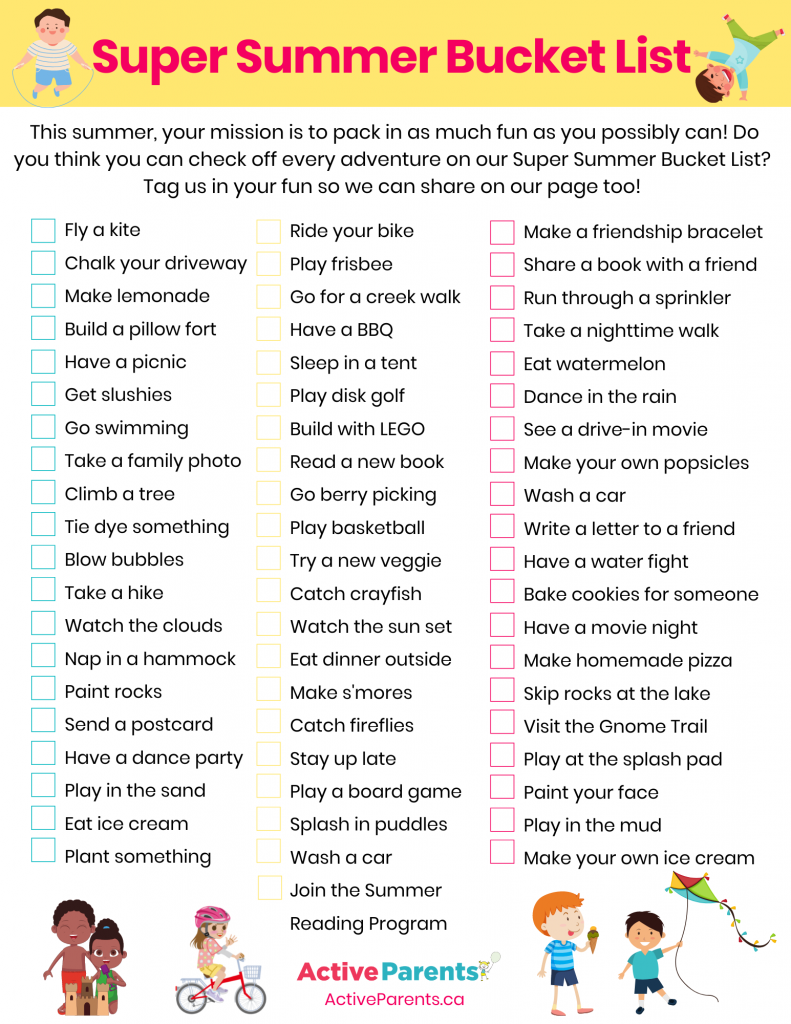 And please remember us when you're sharing your fun on Facebook and Instagram. We love being tagged and living vicariously through your memories! 
More lists and more summer fun!
Whether you call them bucket lists, must-do lists, or checklists, we know you'll like some of our past printables and bucket lists. And here are a few more ways to squeeze every last drop out of summer.