Driving to see the Christmas lights is a timeless family tradition. We've made it even easier to wow the kids – just use our Map and photo galleries!
Back for the 5th year is our Map to the Best Decorated Christmas Houses, hoping to bring even more excitement than our Halloween Houses Map did! We ask both homeowners and holiday fans to submit homes and photos so we can encourage more families to drive by and see your hard work all lit up. Our region has some noteworthy homes that really go all out for the holidays.
You can travel all over or stay close to home and still see some epic decorations and displays. If you check out lights this season, please share some pictures with us. You can snap photos of your favourite and submit them to us. We will add them so everyone gets to see them! We'd love to see your favourites and the best displays in your neighbourhood.
Click here to jump straight to the Google Map of decorated houses
2022 Christmas Extravaganzas!
We're also highlighting those epic Christmas displays that are planned for months and light up a chunk of the city when they are plugged in! These families go above and beyond with their holiday cheer, and many of them connect a charitable aspect to their display to help us all give a little back.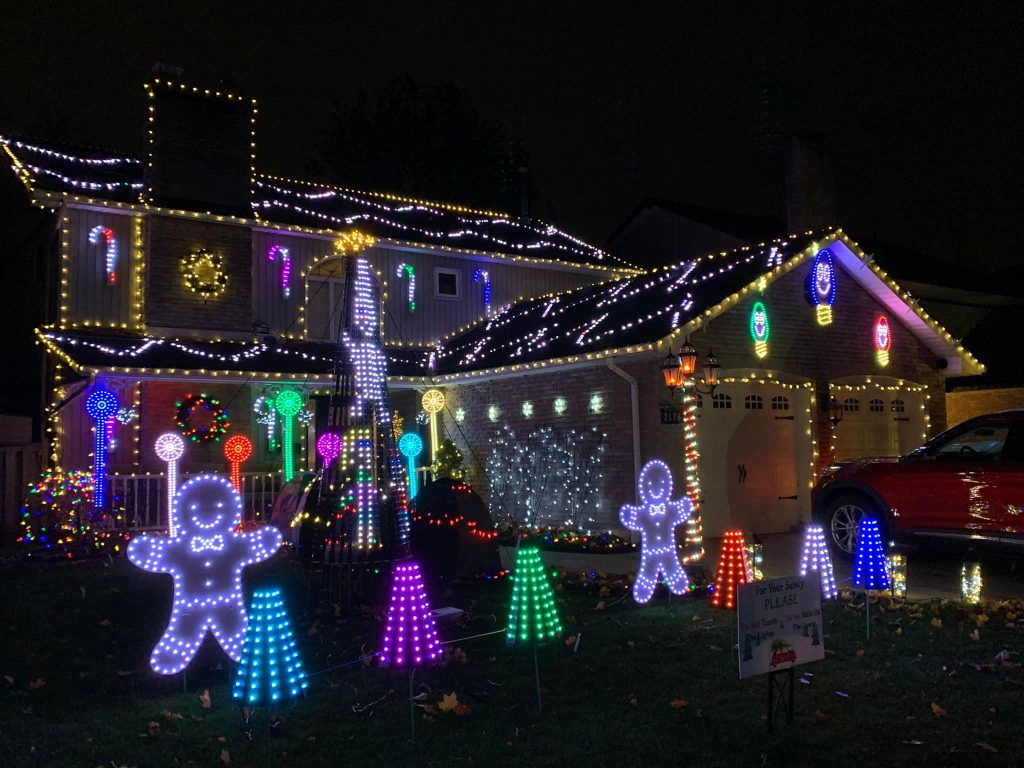 Rusty Griswold's Christmas Light Display
Every year we bring back our Christmas Light Show to the Burlington community. Since 2015, we have been a site for singing, dancing and fun times for family and friends. Watch the lights dance to the classic Christmas music from either the sidewalk or the comfort of your vehicle as we broadcast over an FM frequency. Lights are on nightly until January 2, 2022. Confirmed for 2022.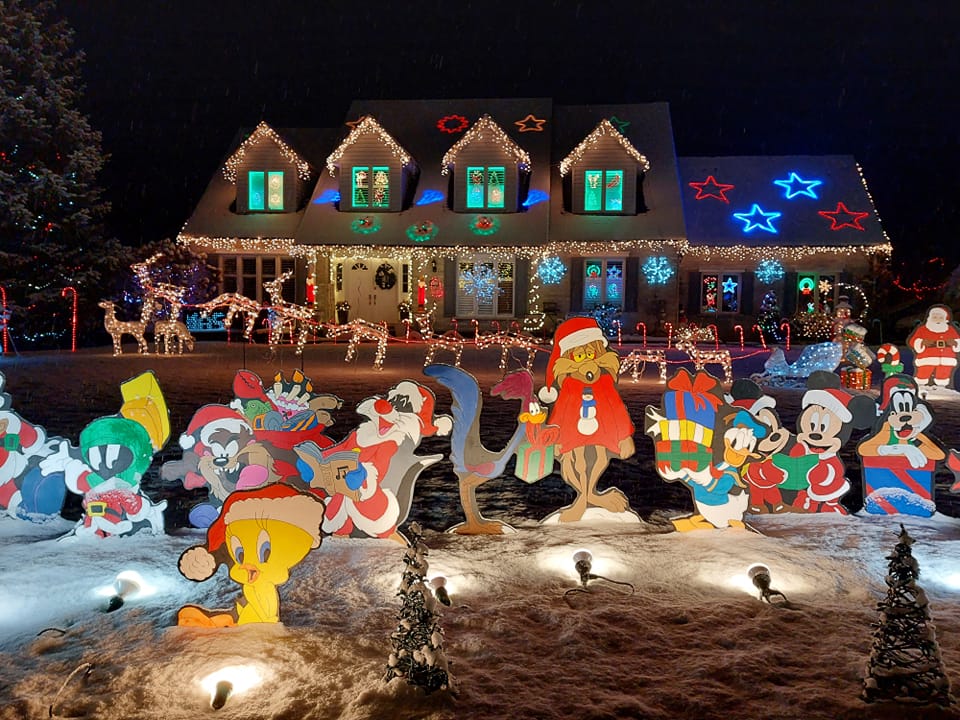 Christmas Land charity display
Located at 16 Weneil Drive in Freelton, Ontario. Lights and Music are usually on from 5-10 pm nightly. We have been adding to our display for over 15 years now and every year it gets bigger! Featuring over 30,000 lights, a 20-foot mega tree, over 120 painted characters, and a full-sized Sleigh to take pictures in, all spread over an acre. We ask for your assistance in donating non-perishable food or cash in support of the Flamborough Food Bank. Follow them on Facebook here. Confirmed for 2022.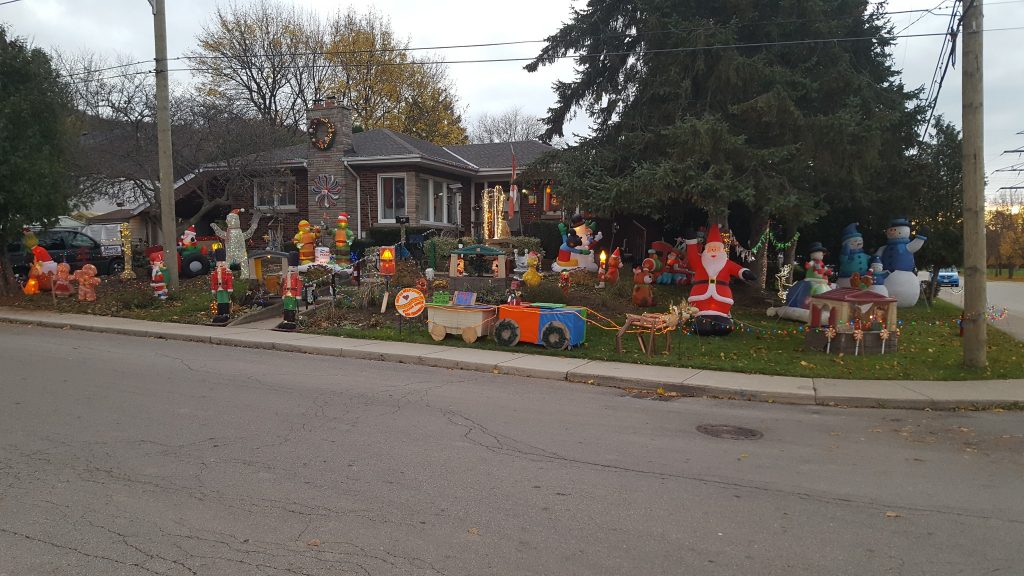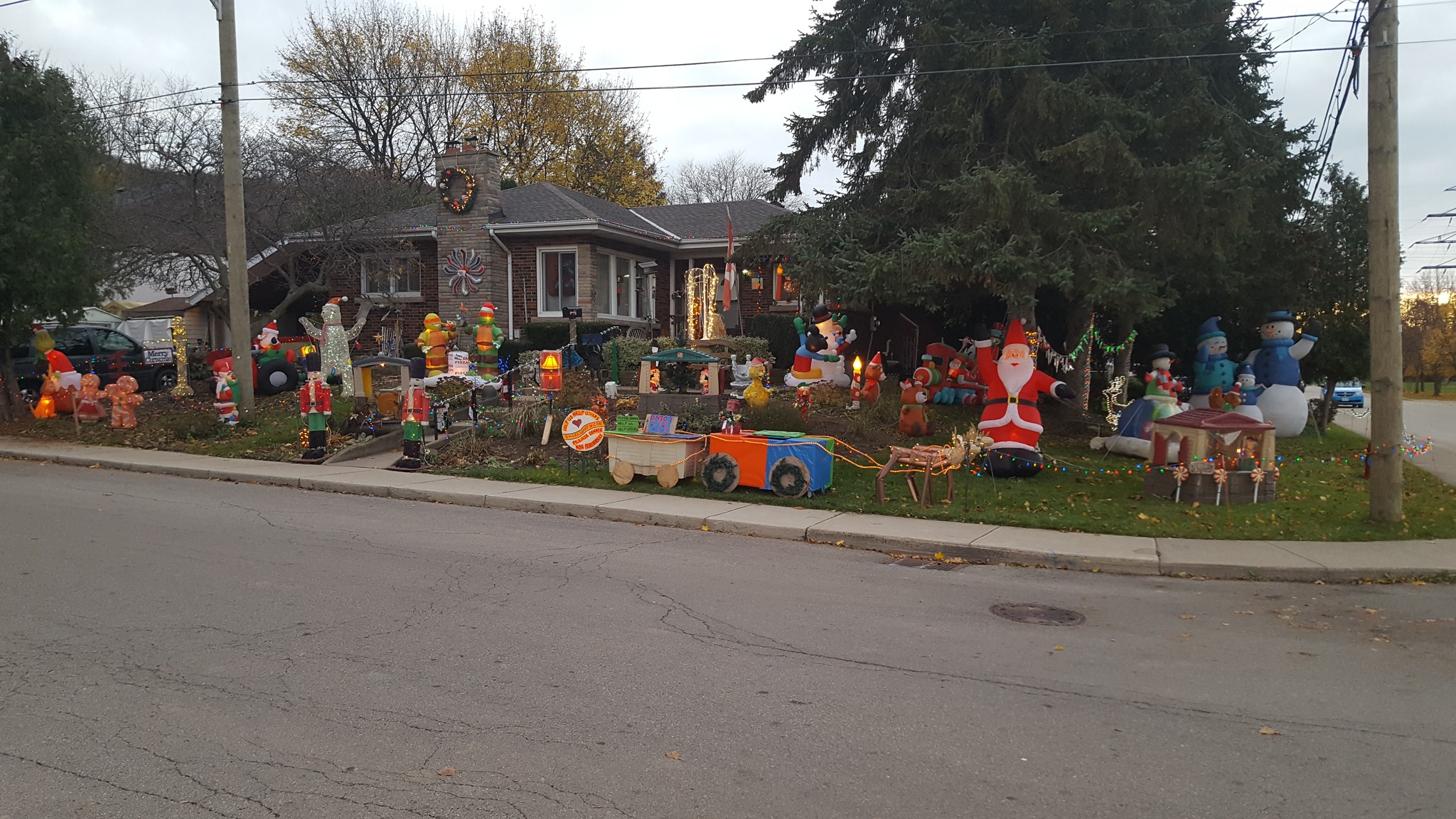 "Help Us Help Others"
12 Granton St in West Hamilton. 2nd Annual " Help Us Help Others " donation drive. Please Donate if you can. Accepting non-perishables, New Toys or pet supplies. Donations will be picked up by the Salvation Army & A.V.A Pet rescue on Dec 22nd. Lots to See, hope you all enjoy it! (pending confirmation)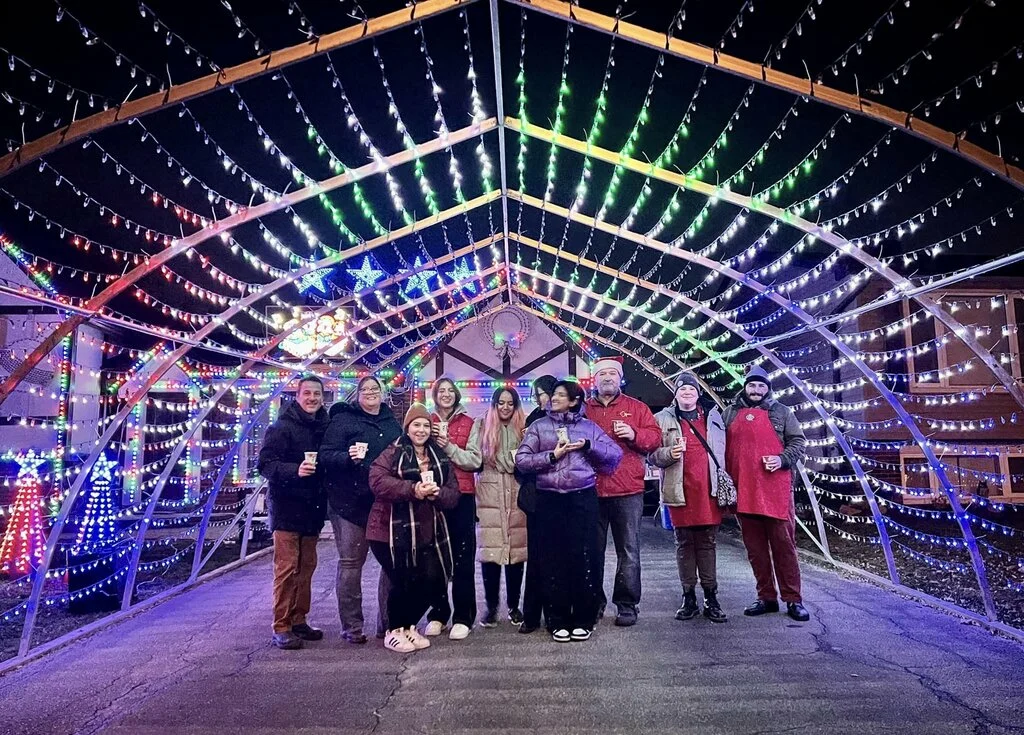 The Magical Lights of Milton
The Magical lights of Milton is located at 876 Willow Avenue in Milton and this expertly decorated residence has over 40,000 lights synchronized to holiday music. They collect donations for the Milton Hospital, and to date have raised over $80,000! Find the Magical Lights of Milton on Facebook here.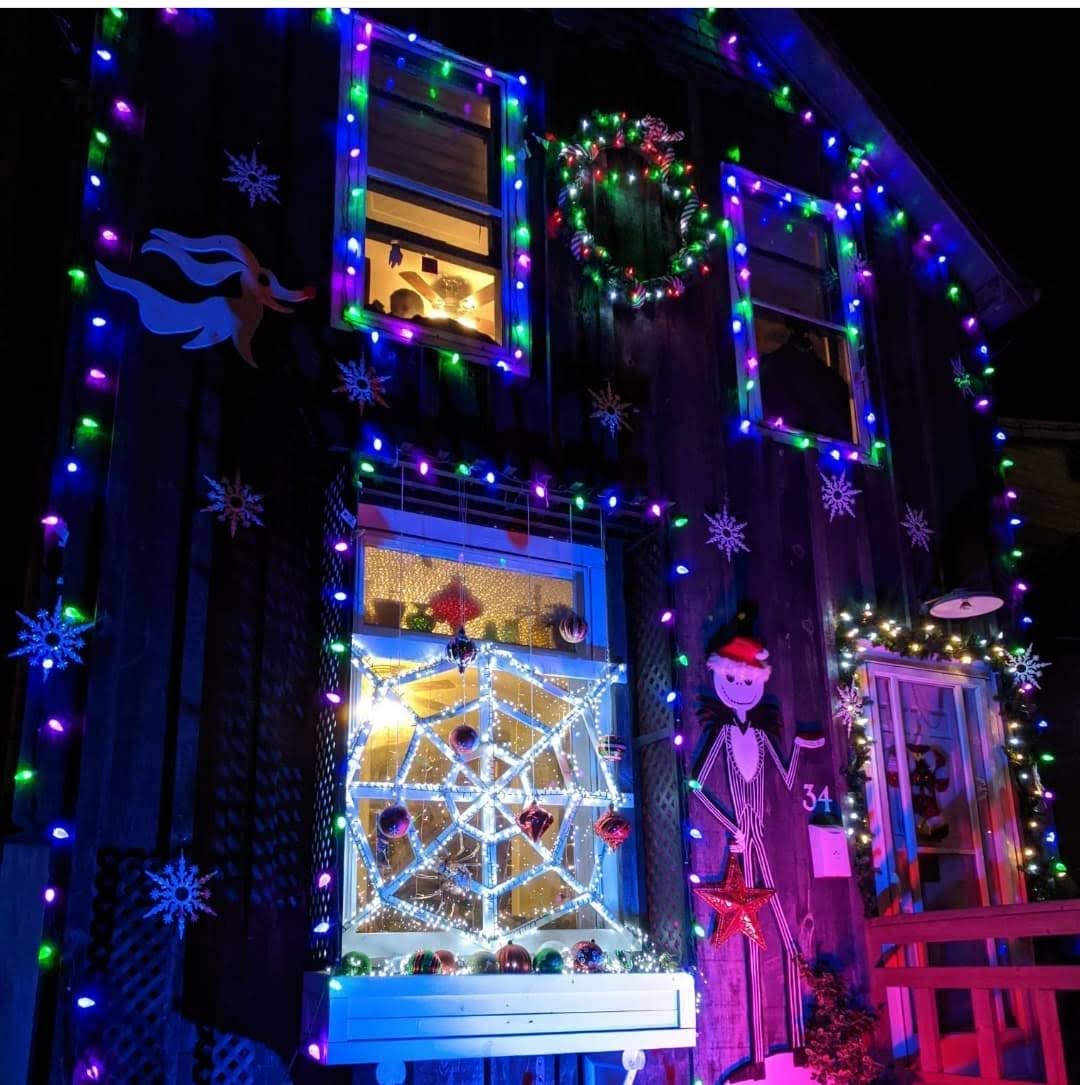 Hamilton's Ward 3 Advent Windows
This unique community art initiative brings everyone together for the love of Christmas lights! A window is revealed each night from the 1st to the 31st of December. This beauty is 34 Whitfield. Follow Ward 3's Advent Windows on Instagram here. Confirmed for 2022!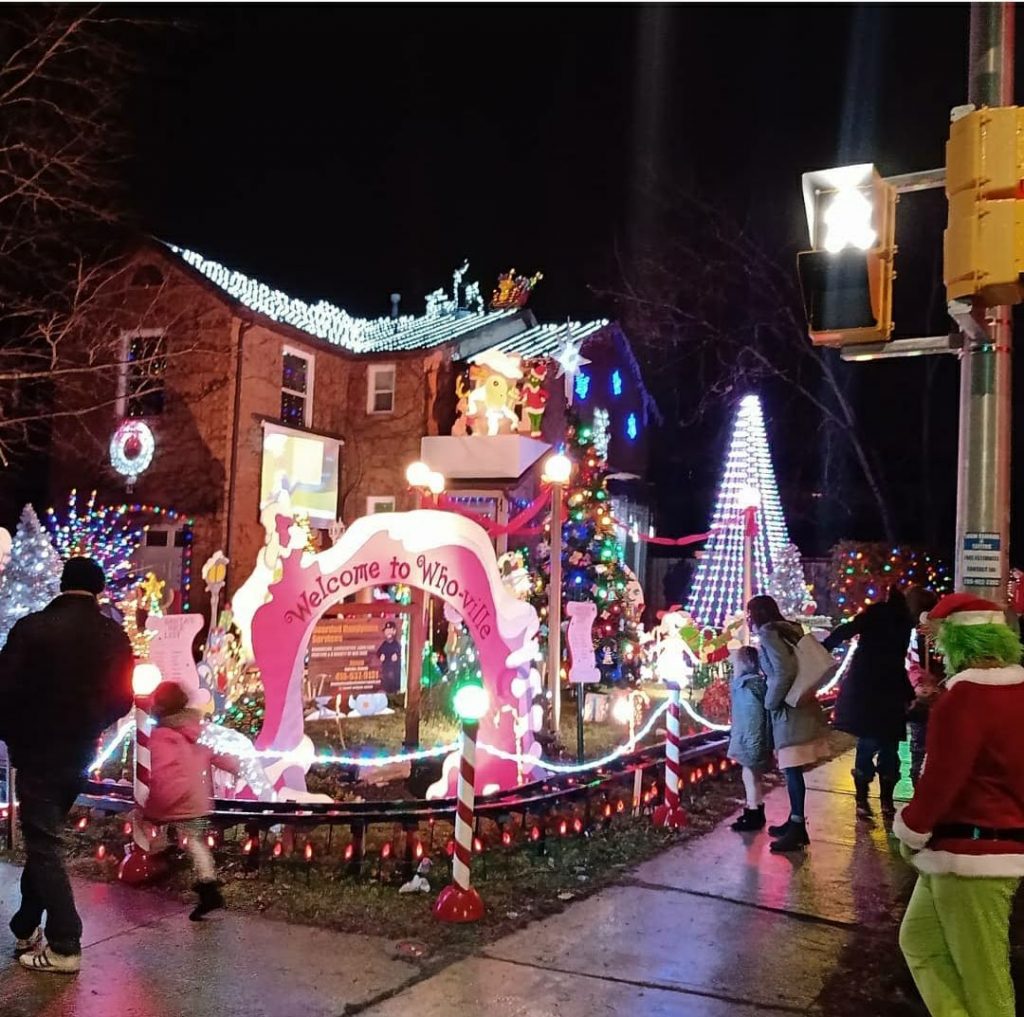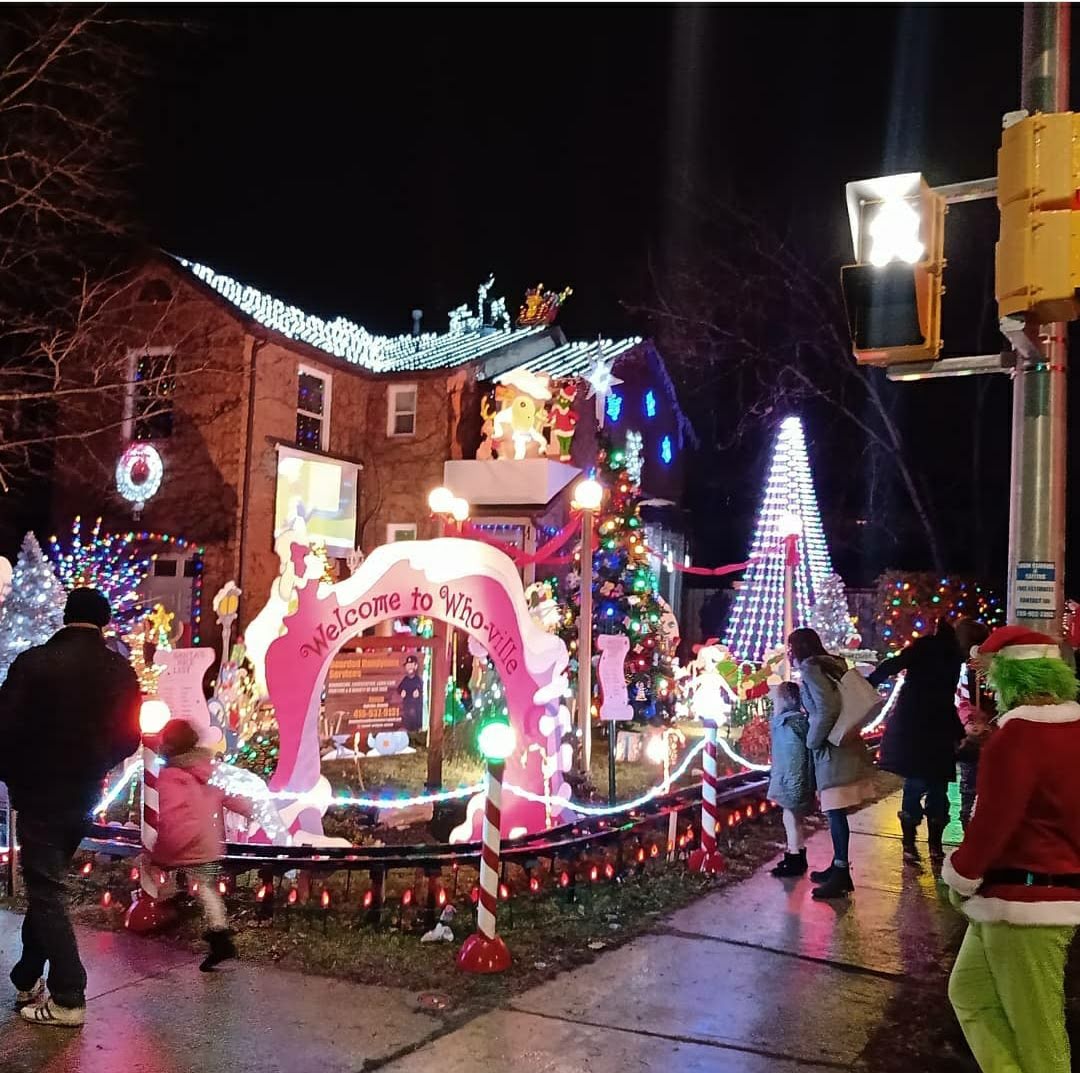 Christmas on Munns
2256 Munn's Ave in Oakville is allllllll decked out for the holidays. Munns takes you on a trip to Who-ville, and you may even see The Grinch himself! Bring a cash or food bank donation and help make some hearts grow 3 sizes! Find them on Instagram here. Confirmed for 2022!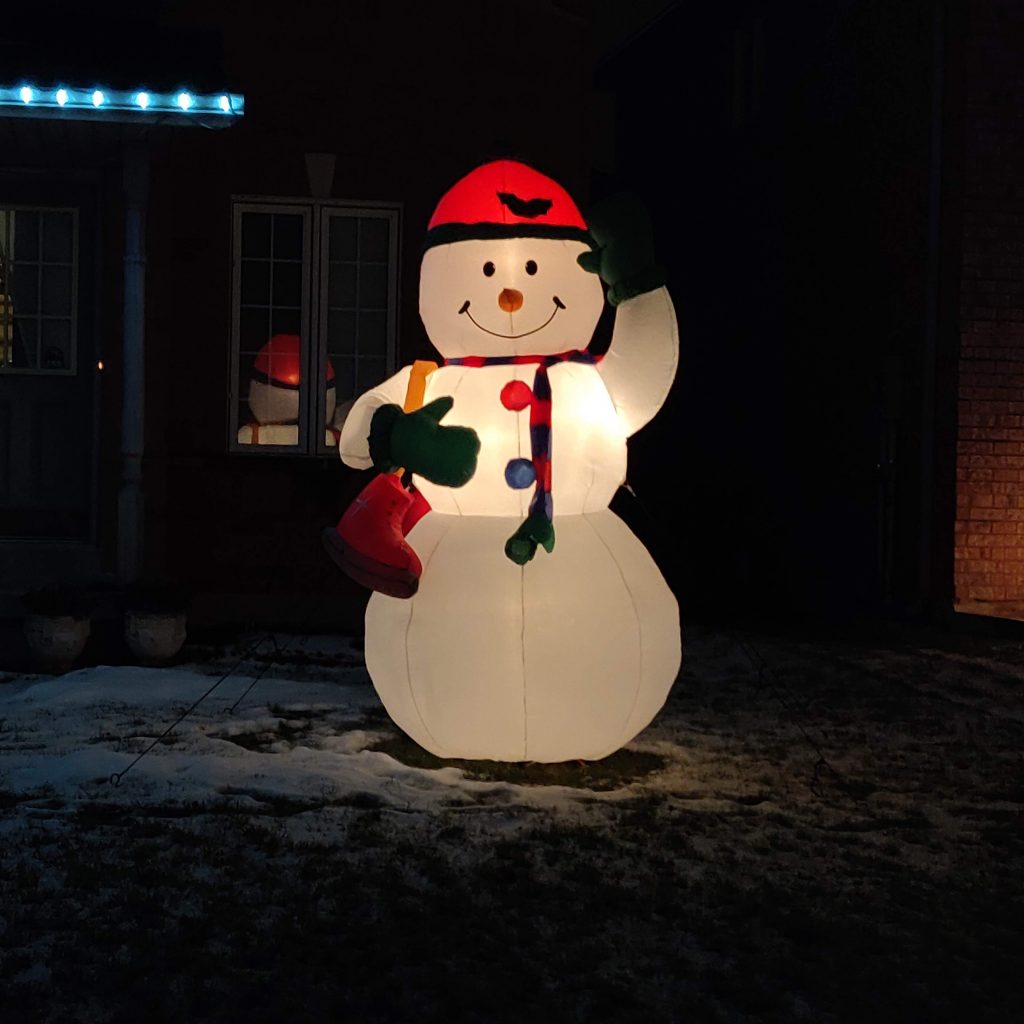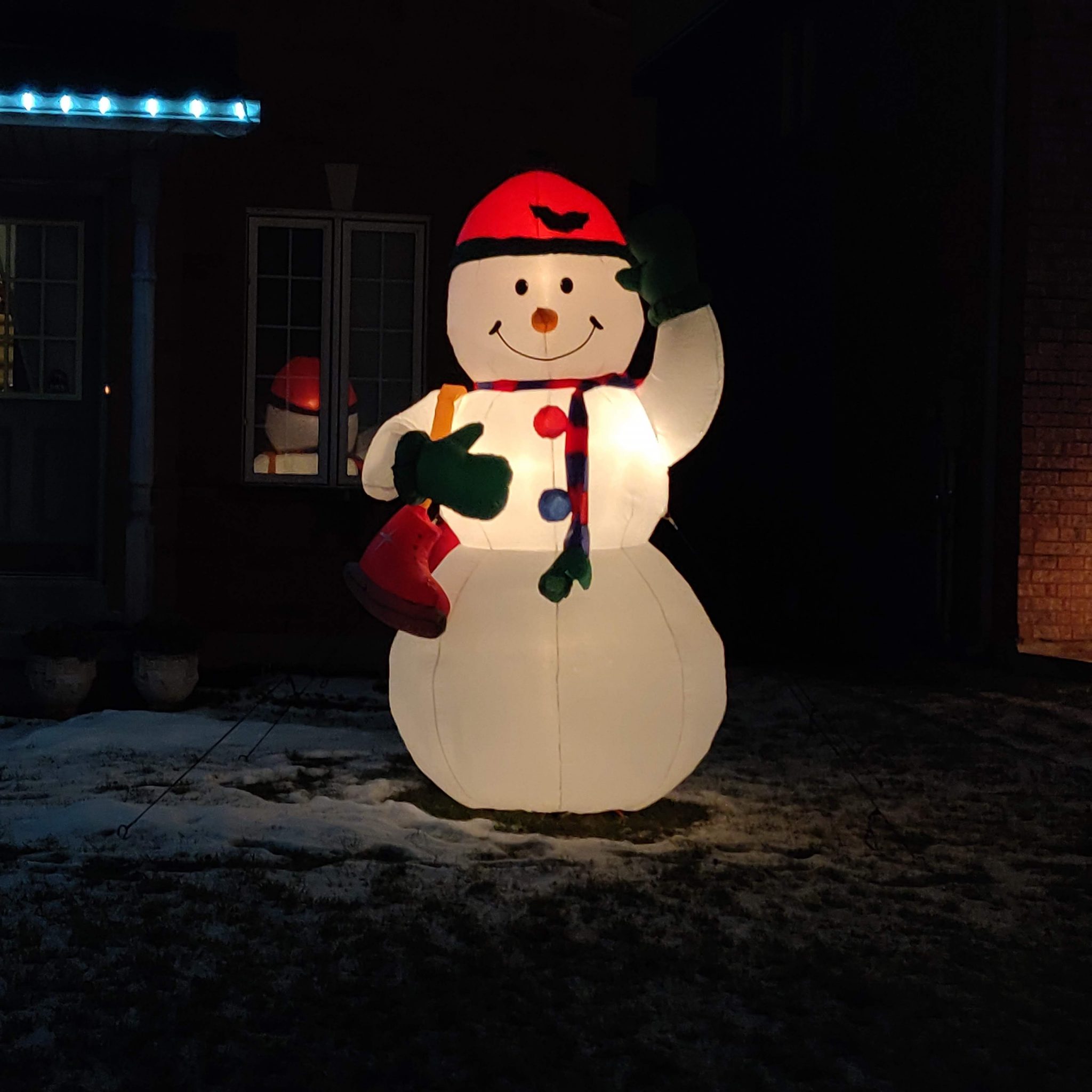 Frosty's Village in Burlington
The Lockhart neighbourhood is all decked out in over 100 Frosty The Snoman inflatables! Drive or walk around and see them all, and bring a food bank donation, too! You can follow them on Instagram here. Confirmed for 2022.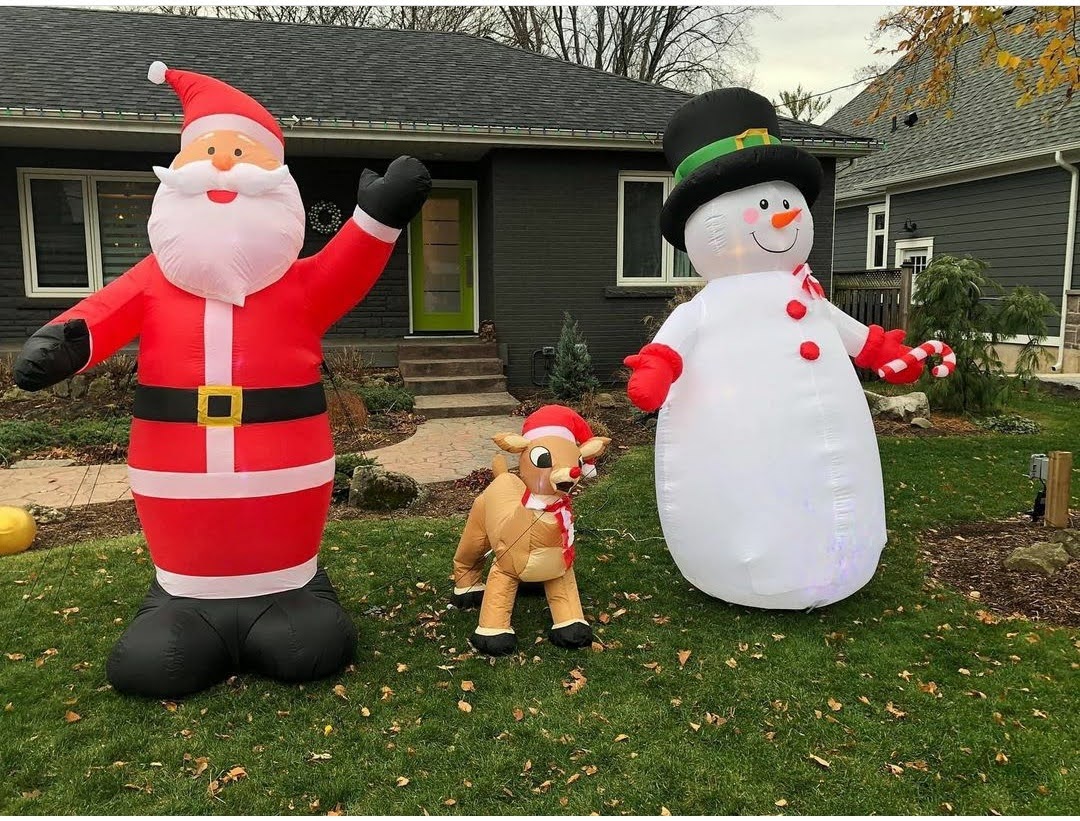 Rudolph's in Aldershot
How many Rudolph's can you see in the Aldershot community? Use their map to find them all, and donate a pair of new socks to their sock drive, too! Find their map linked here. Confirmed for 2022!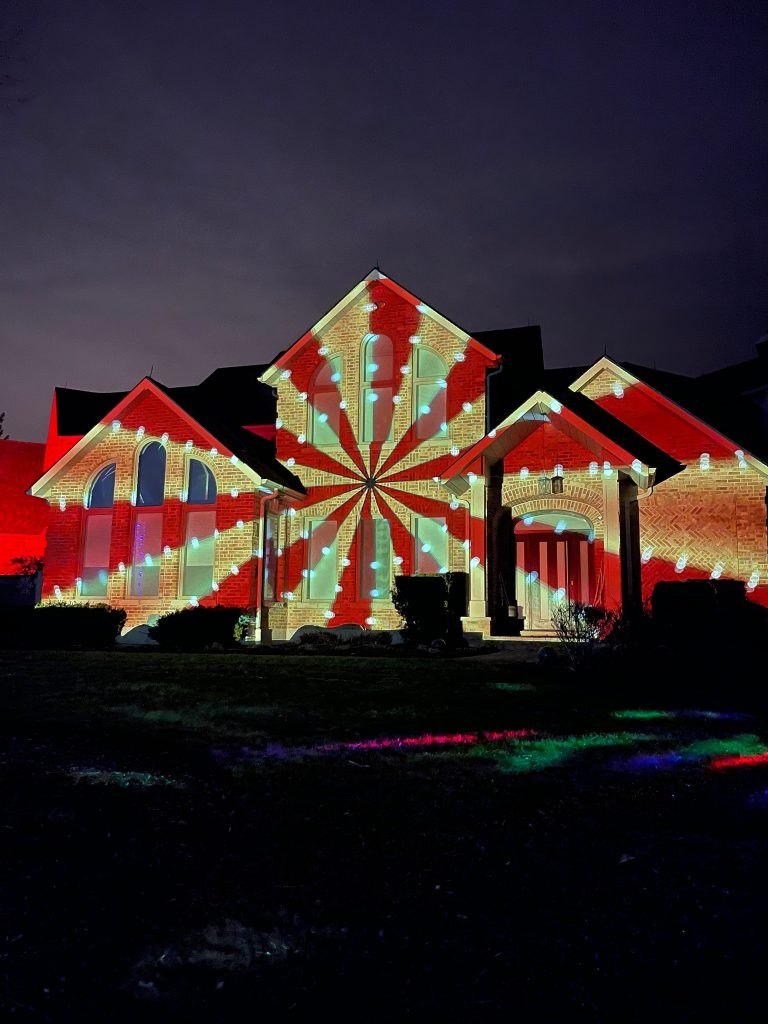 20 Fox Run Drive, Guelph
An all-new video and light show at 20 Fox Run Drive, Puslinch (Guelph) to celebrate the holiday season. PLUS a second home right next door holds a surprise, be sure to take a peak after our show! Please stay in your vehicle and tune your radio to 87.9FM to hear the music. December 15 – December 25, 6-9 pm. Donations via Interac eTransfer are being collected to support programs and purchase equipment for the local elementary school, Aberfoyle Public School. Even the smallest donations are appreciated, simply send them to "[email protected]".
Tips For The Map
Scroll your city's photo gallery and find the houses you want to visit
Find the address on the Google Map
Click it and drive!
Jump To Your City
Milton
Photo Gallery – Hamilton Christmas Houses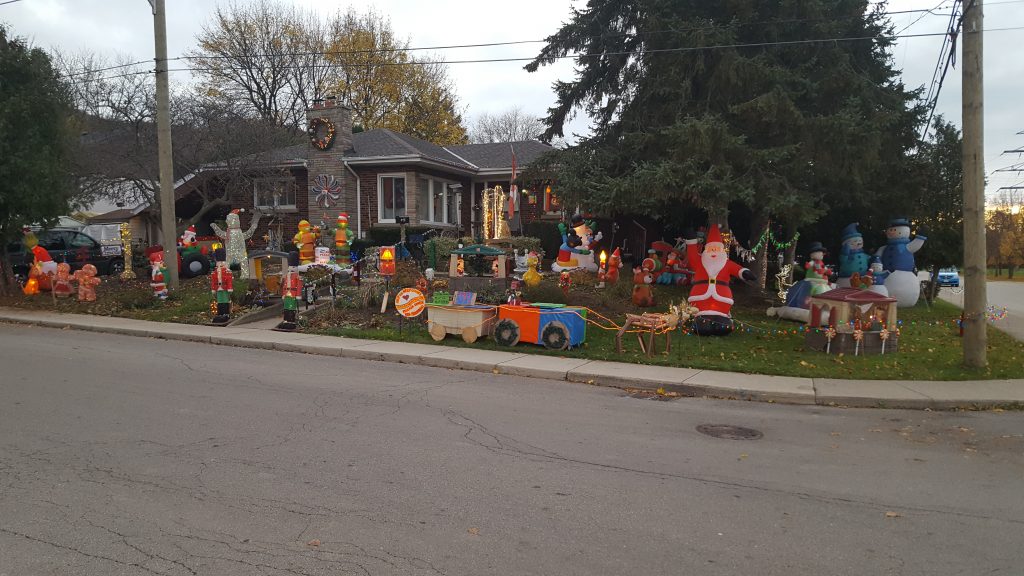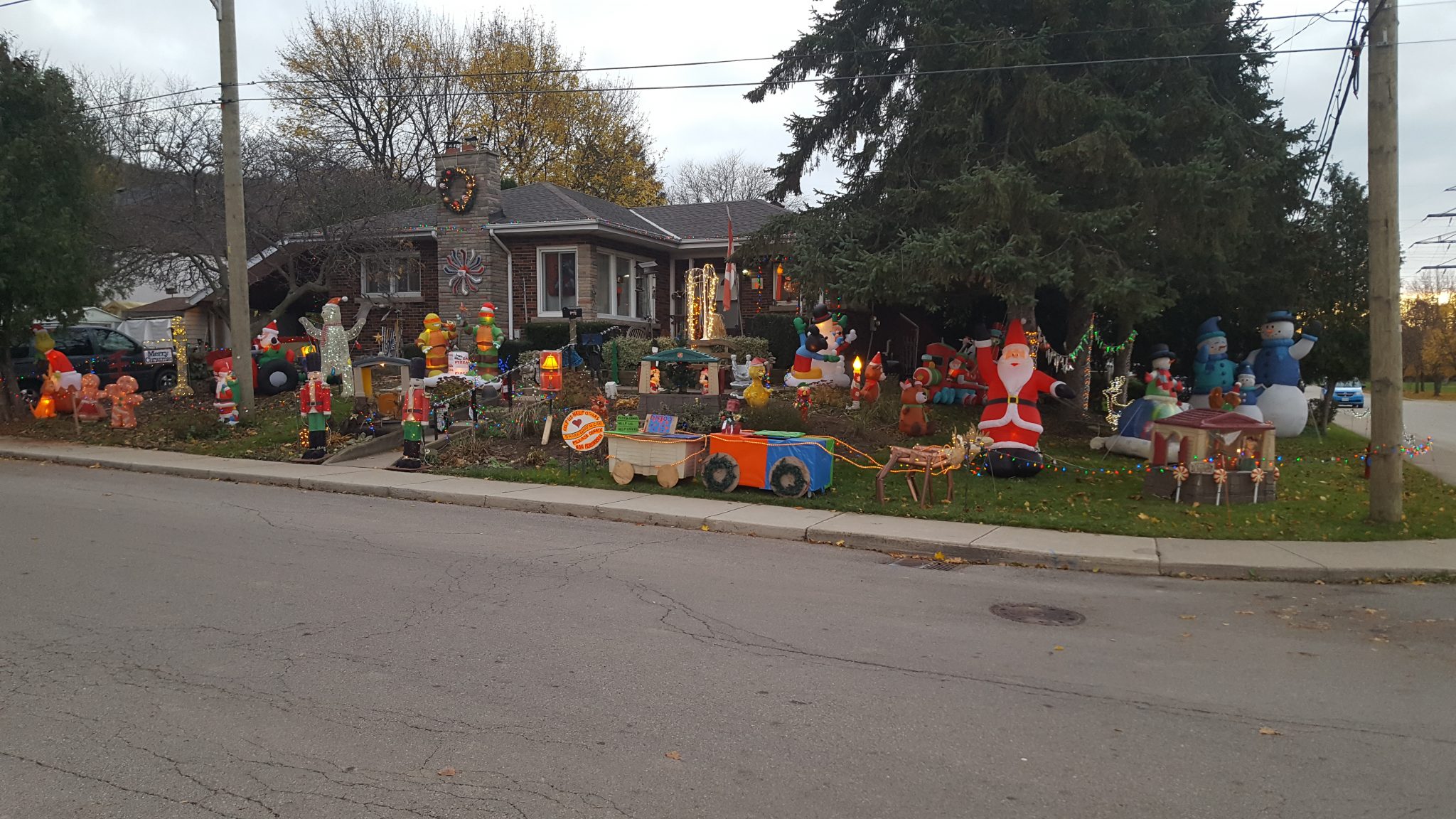 Stoney Creek Christmas Houses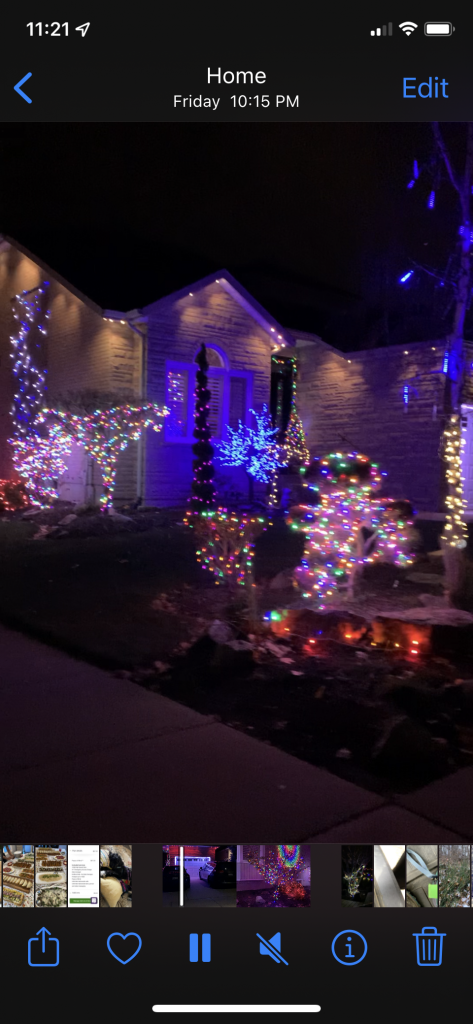 Christmas Decorated Houses in Oakville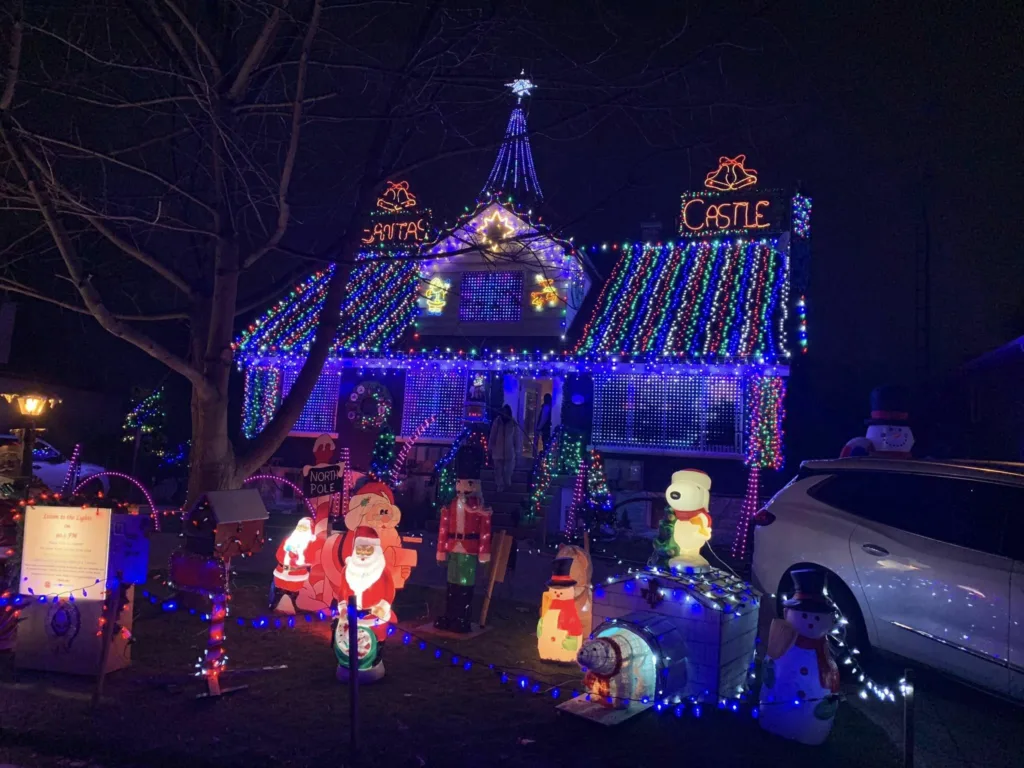 Burlington Christmas houses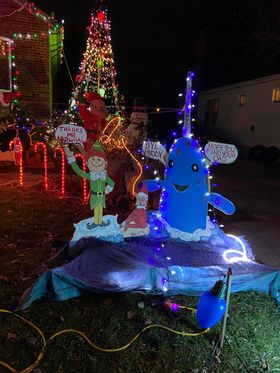 Submit a Stop to Our Christmas Lights Map
If you've got a great setup this year and would love some more eyes on it, please share your info below and we will add you to the map. And if you're out walking or driving and see a great decoration job, please tell us! Anyone can submit their home to the map, and we thank you in advance for all of your community and Christmas spirit. Plus + enter to win a Starbucks gift card for helping us fill this map!
More Christmas Goodies…