What could be better than a treehouse-themed playground in the middle of the woods? Nothing! That's why we know you'll love Colonel William Woods park. 
Treehouse playground in oakville
Like you, we've been living our best playground life for the last year or more. We love finding a quiet playground that we can have to ourselves, and this one fits that bill! 
The large playground structure is very Swiss Family Robinson with its tree trunk climbers, "rope bridges", and balancing rocks. 
This playground has a little something for kids of every age (and kids at heart, too!) The main climbers have a taller-than-normal slide for your adventurous kids, and there is a separate, small slide/climber duo for the little ones. 
Pack a picnic when you visit Col. William Woods and chow down at the covered gazebo and picnic tables. And be sure to wear sturdy shoes so you can explore the woods on either side of the park. They're perfect for balancing, imagination play, and soaking in some good ol' vitamin D.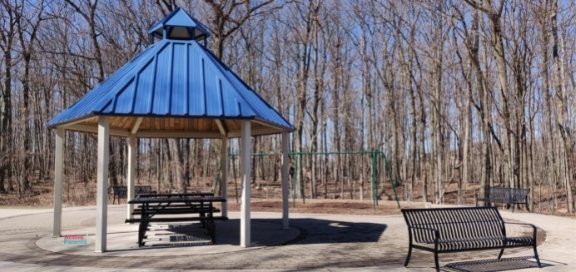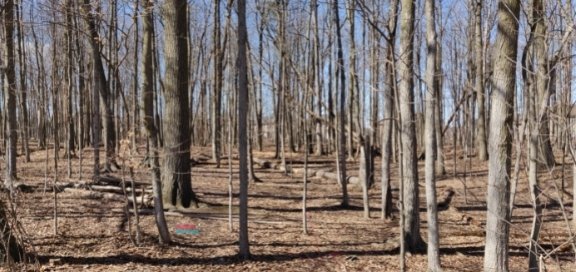 Col. William Woods Parkette Amenities
I can only assume this is referred to as a "parkette" because of its one downfall…no parking. We drop a few laps trying to find out where to park and turns out, there is no dedicated public lot. There is a school nearby, about 12 houses away, so while schools are on remote learning, the lot there is empty. But always made sure you park legally, no matter where you visit. 
Colonel William Woods park has lots going for it otherwise. 
Treehouse-style playground climber
Lots of slides
Small swing set
Unique climbers and balancing equipment
Covered gazebo
Wooded surroundings