Take a look at what Hamilton's Confederation Beach Park has for your kids – you're going to want to visit today!
Find more things to do…
Are you looking for more parks and playgrounds? We visit them a tell you all about the best ones we find.
Take one of these kid-friendly hikes in Hamilton and Halton.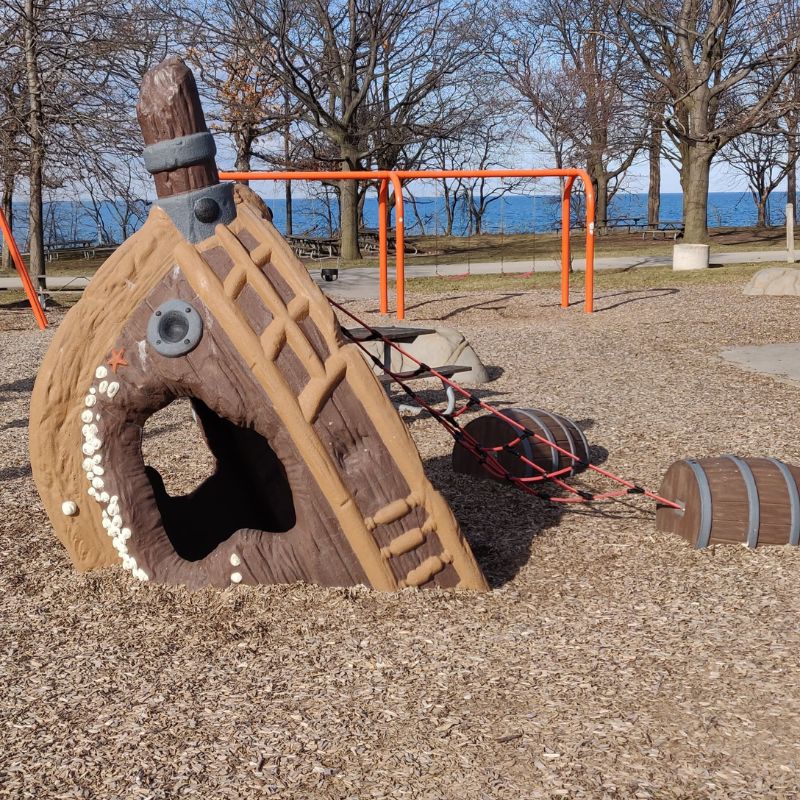 Ahoy Mateys! Climb Aboard Confederation Park's Pirate Ship
Confederation Beach Park in Hamilton ticks so many boxes: a variety of climbing options and heights, a cool pirate theme complete with a sunken ship, and wide-open spaces for running and playing. We love going to this park because we can spend a ton of time there – I'm talking hours – and never be bored.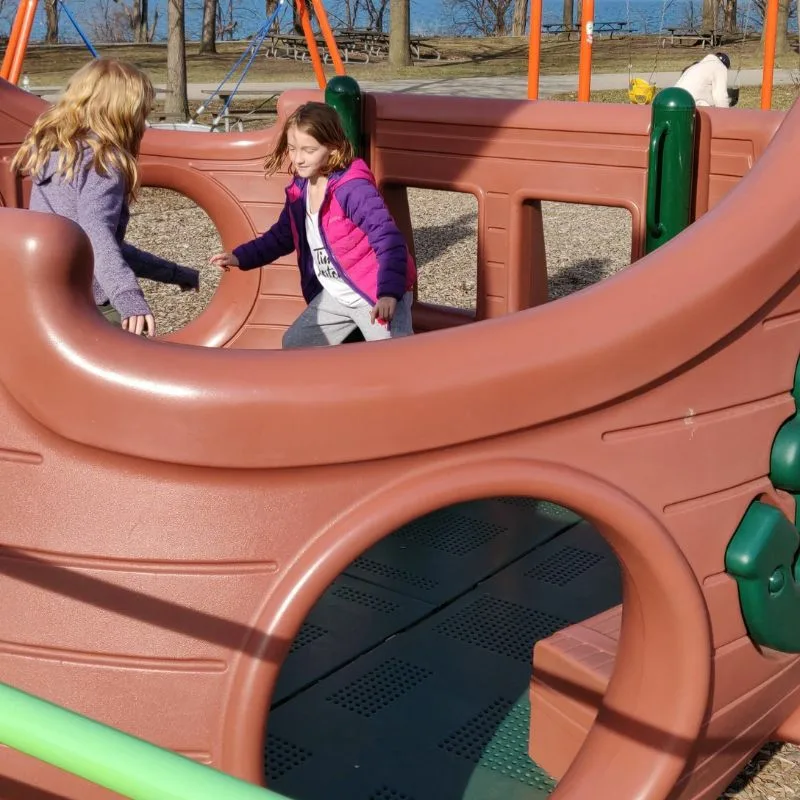 For my kids, the big draw is the whole pirate ship park theme. Its pinnacle is the ship deck that uses kid-power to rock side to side like it's sailing the high seas. This ship will cause a ton of laughter and will definitely tire your kids out. For a few minutes, anyway!
As you can probably tell by her face in the photo, my youngest thinks these saucer swings are the coolest swings ever. Very few parks have them, so when she sees one, I know the park will become a fast favourite.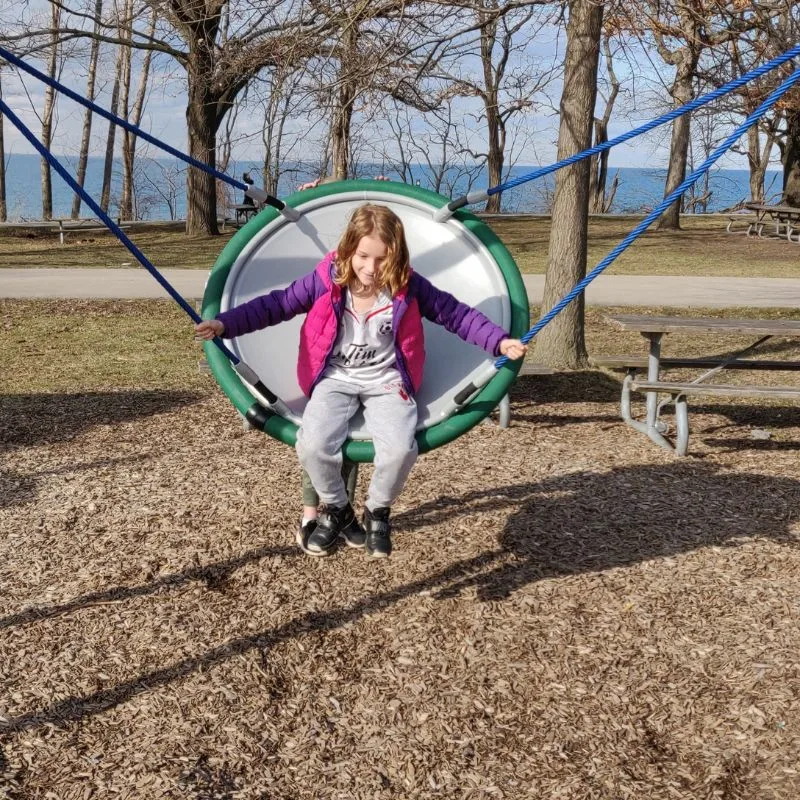 Lots to Climb Up and Slide Down At Confederation Beach Park
Another great aspect of Confederation Beach Park is its climbers. The climbers have something for every age. Big kids will love the monkey bars and ropes, and little ones will like the fake logs for balancing and the rock wall. My kids use all of their muscles, balance and imagination when they're playing here.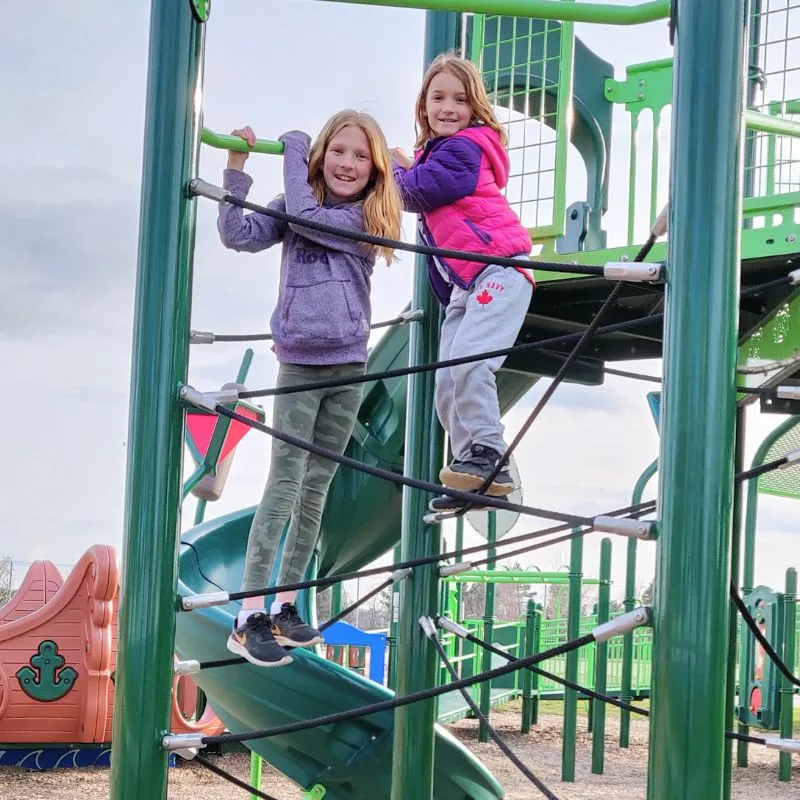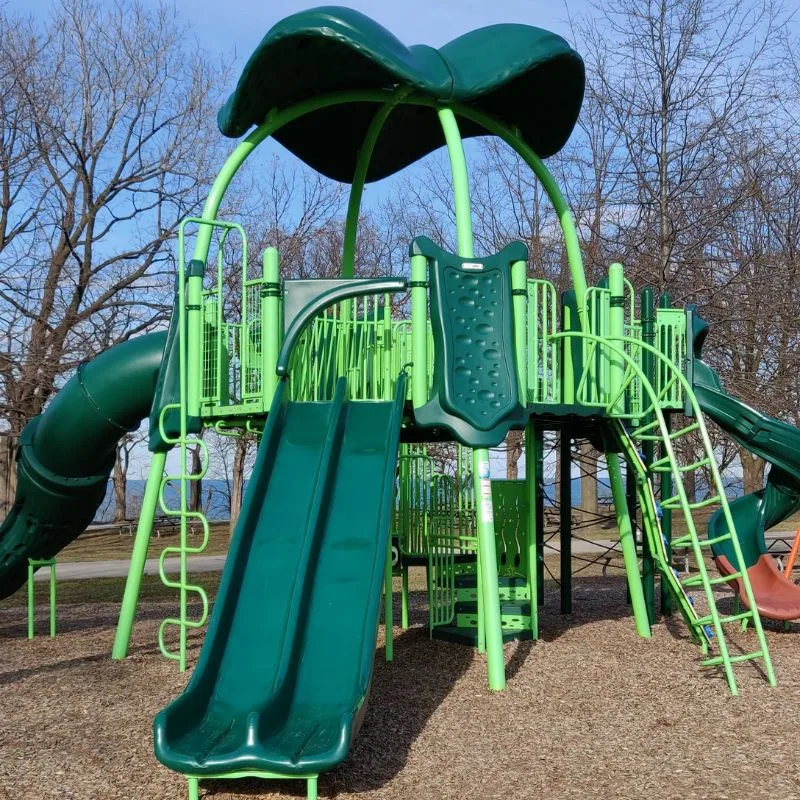 More than a playground
What I love about visiting this park, also known as Hamilton Beach Park, is its proximity to the Lake Ontario waterfront and bike path. I can spend all my days near water, and being this close lets you break up the park visit with some tranquillity. No matter the season, this park is a perfect way to spend a day. We love collecting "sea" glass, driftwood, and unique rocks and treasures. Sit on the rocks and downed tree trunks and take a few minutes to yourself!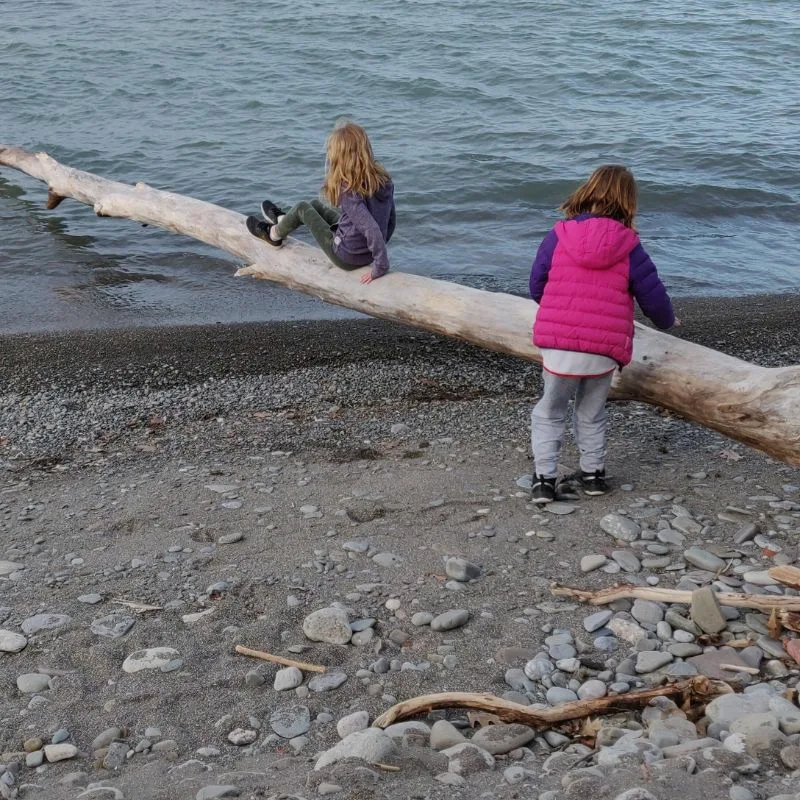 We drive across the Hamilton/Burlington lift bridge and park at the first lot we see. Then we ride our bikes down to Confederation Beach Park. The bike path is flat and wide and perfect for wheels of every variety. If your kiddo gets bored at the park, they can scooter and bike along the path for a change of scenery.
Pack a picnic lunch as the trees here are mammoth and provide a ton of shade. Wander the grounds and you'll see some incredible sights and plaques. And as you can tell by my photo below, the washrooms were very clean when we visited.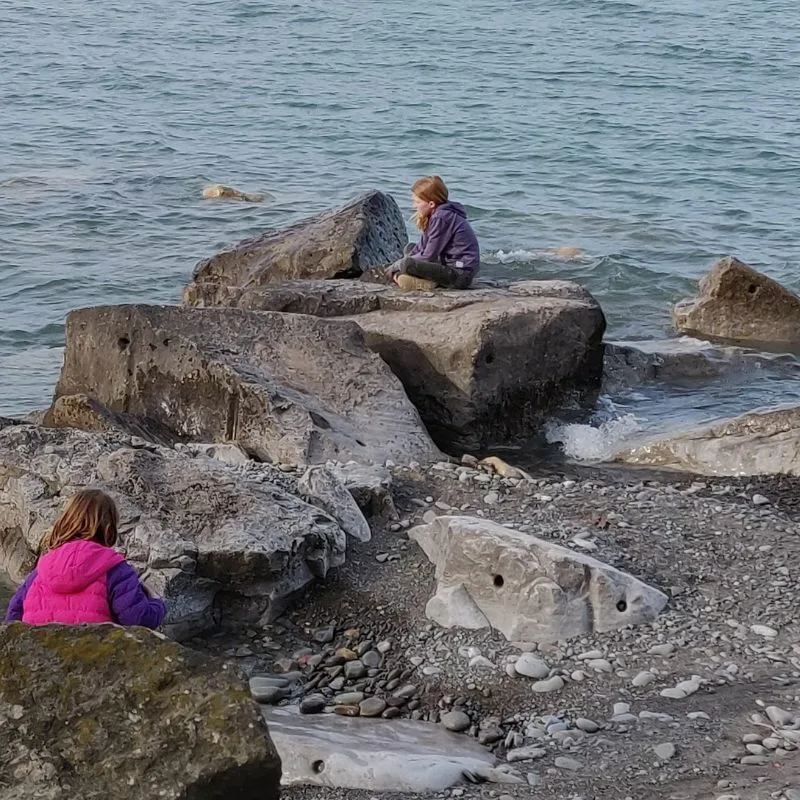 Have you been to Confederation Beach Park? Tell us your favourite park and maybe we'll come to see you! Follow us on Instagram and Facebook to see where we play next!
Read Our Latest Articles
Catch up on what we've been covering! Here are our latest reads, hot off the presses just for you. Never miss an article when you subscribe to our weekly newsletter filled with kid-friendly fun and events.