Brant Hills Park is a park full of possibilities for kids who love to climb, run, splash and play! And that's most kids, right? Thanks to Esther and her kids for checking it out for us!
New Splash Pad at Brant Hills Park
During the summer of 2021, a new splash pad was built at Brant Hills park and it's been popular with visitors! There are a few unique water sprayers and sprinklers. When it's time to refuel, you can snack at the picnic tables with the umbrella covering.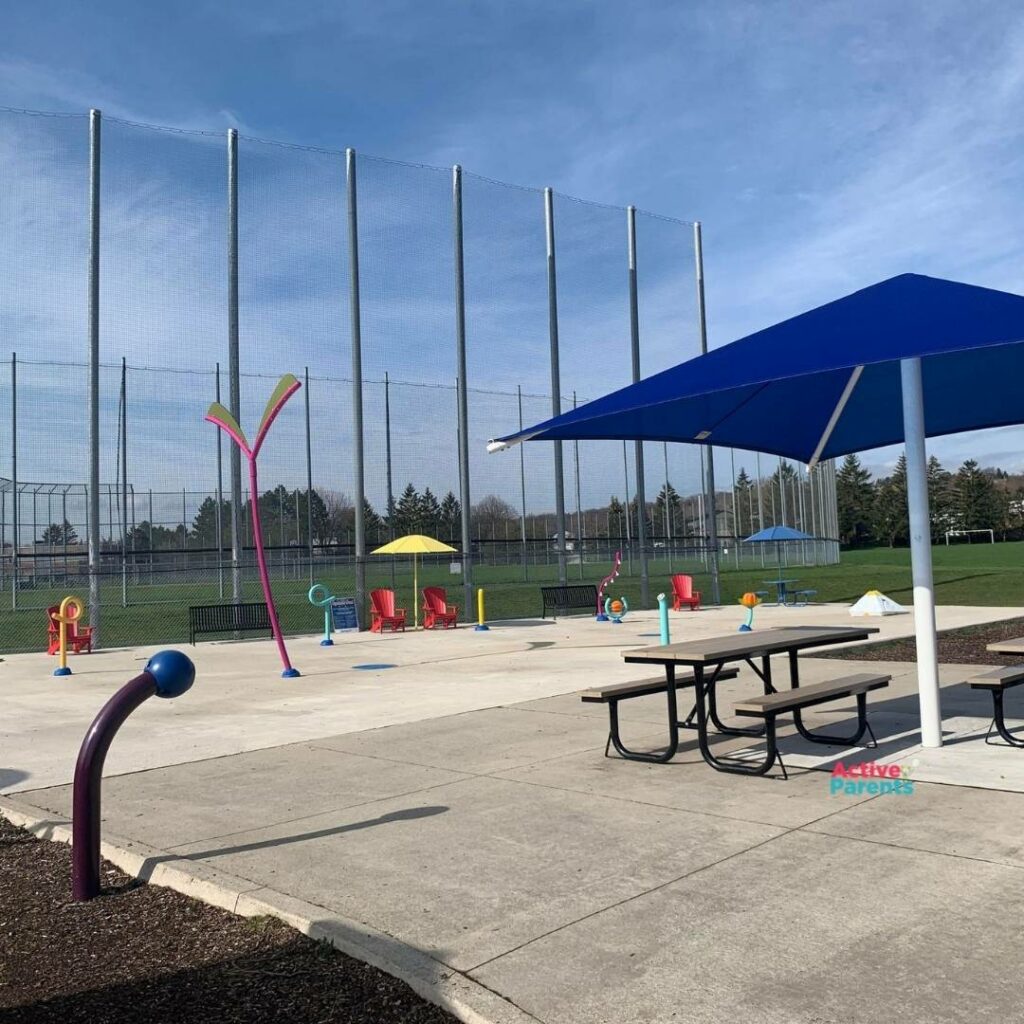 Amenities
My kids (ages 6, 3, and 1) had a great time at this park in Burlington! Their favourite part was the various climbing options and while there, being able to run to a different play structure. Due to the smaller sizes of both structures, it would not entertain kids over the age of 7 for very long. Here's what you'll find at Brant Hills Park in Burlington.
Playground One – Orange and Blue
two slides

monkey bars
lots of climbers, including nets
splash pad with various spray options
one baby swing, 4 regular swings, one adaptable swing
Playground Two – Green and Yellow
two slides
monkey bars
1 baby swing and 3 regular swings
This playground is located on a large piece of property that is also home to multiple baseball diamonds for teams of all ages, a community centre and the Brant Hills branch of Burlington Libraries. Lots of parking makes it easy to visit, and ample grassy fields make kits flying and ball-playing ideal. The playground is park woodchips, park concrete (where the splash pad is). If you visit during the hours that the community centre/library is open, you can use their washrooms and water bottle refill station.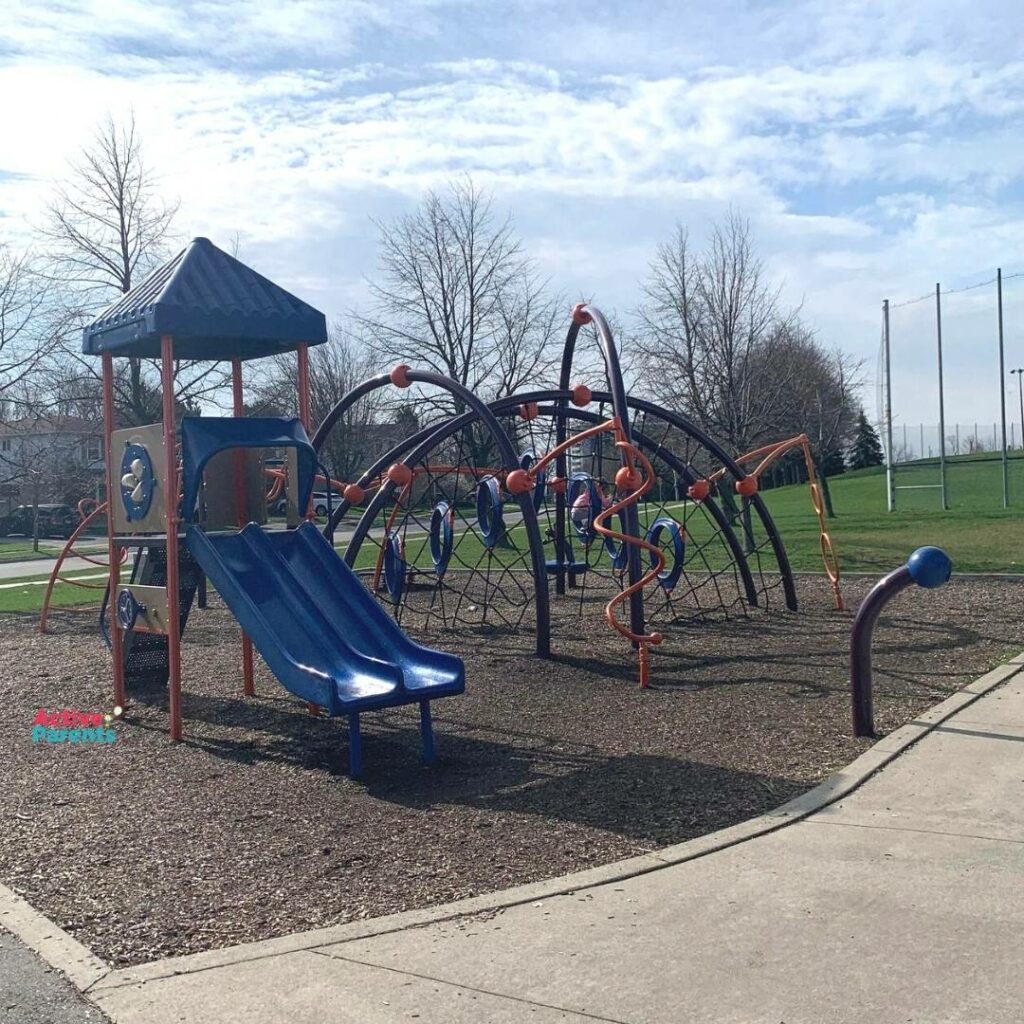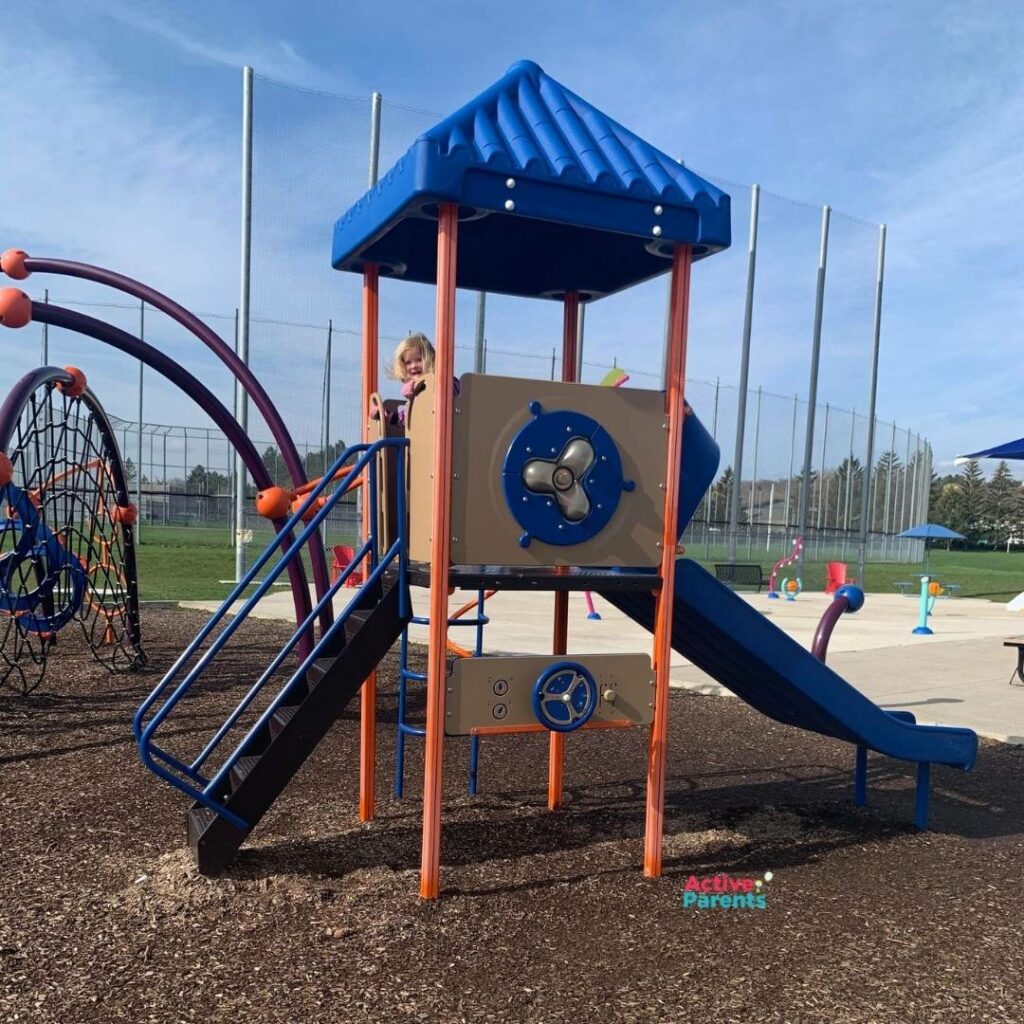 What's Nearby?
Tim Hortons, Pizza Pizza, a grocery store and more are located a short drive away if you get hungry while playing or need to pick up a few things. The park is also located on a transit route to make visiting easier.
Brant Hills Park is located at 2300 Duncaster Dr, Burlington, ON L7P 4C2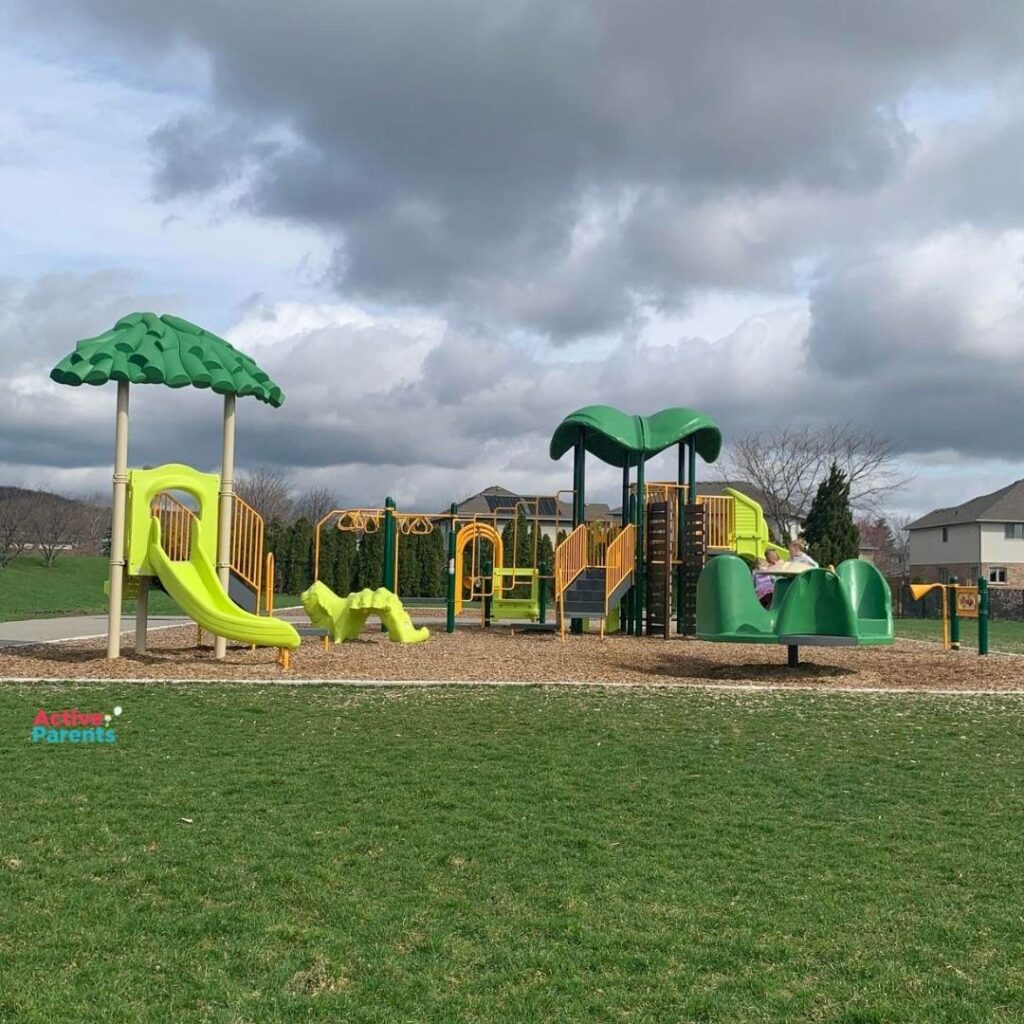 Read Our Latest Articles
Catch up on what we've been covering! Here are our latest reads, hot off the presses just for you. Never miss an article when you subscribe to our weekly newsletter filled with kid-friendly fun and events.