William Rose Park in North Oakville is one of the city's newest parks. It is 4 acres of fun for the entire family and here's what you can expect.
Our goal this summer has been to check our as many Hamilton, Burlington and Oakville parks as we can – and this week we visited William Rose Park in North Oakville. William Rose Park was recently renovated, but the job had to be put on hold for the spring (we all know why). But…it's open now and it's home to a variety of great ways to play!
The first thing my kids noticed was the unique climbers and higher-than-average slides. There are 4 slides, and 2 of them are larger and faster than average, which is great for bigger kids who are slowing getting too tall for the average park. The ways you can travel along the climbers are great for balance and using those large muscles that have been underused in the last few months. Adventurous kids will love the height and climbing options because there are many of them. But don't worry, there are lots of ways for little ones to enjoy the park too!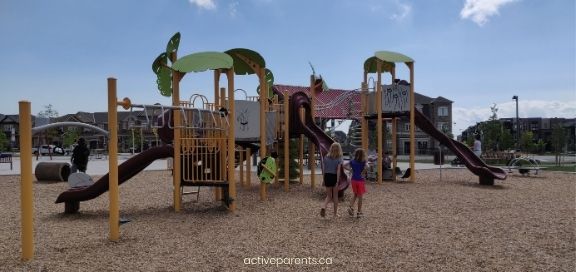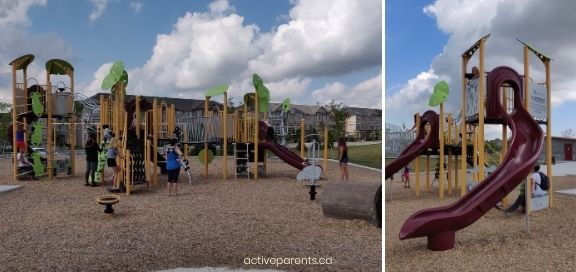 William Rose Park has many apparatuses we'd never seen before, so my kids loved trying out each and every part they walked past. Definitely signs of a good park! I loved how spaced out all of the features were from each other so not to encourage crowding. That's something older parks are missing – space to move and play. Perfectly timed for the current social distance needs of kids and families.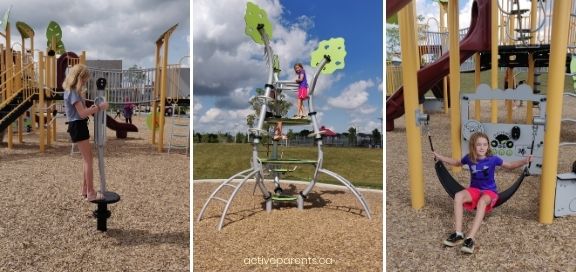 Luckily we had scooters in our trunk because there was a skateboard bowl for my kids to try out. They liked it, but it's definitely not the main feature. Behind the skateboard park are tennis and pickleball courts, a full-size basketball court, and 2 baseball diamonds. No matter what your family is into you can do it here!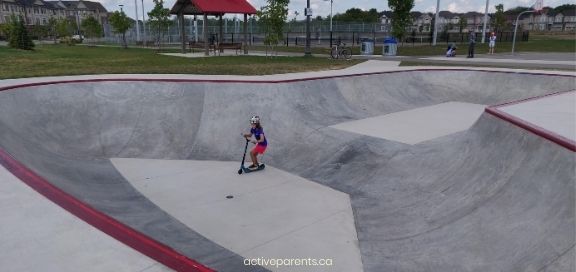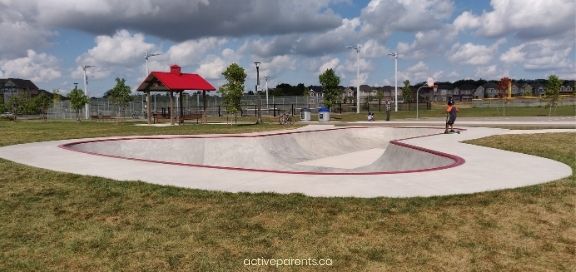 The spray pad was on when we visited and it had a button that allowed the kids to "activate" the jet streams and sprinklers which is always a big hit.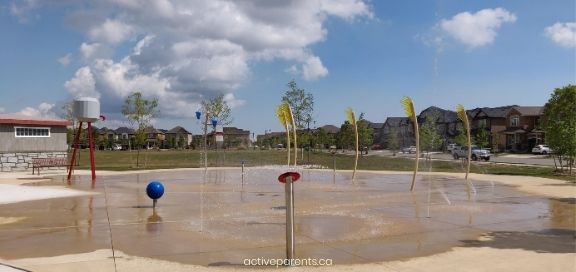 Park Amenities
Skateboard "bowl"
Splash pad
Full-size basketball court
2 tennis courts with lighting
3 pickleball courts with lighting
Softball field
Washrooms
2 gazebos with shade
an outdoor ice rink!
William Rose Park is located at 455 Wheat Boom Drive, in Oakville.
Now Trending…
Find all of our park reviews here
Pick some apples and spend the day at one of these local orchards