Big parks are awesome, but there's something about having a whole park to yourself that just lets the imagination run wild! Chappel East Parkette, sometimes referred to as East Chappel Park is just this. The park's natural elements and massive owl structure make it an ideal setting for imaginative play.
why is chappel east called a "parkette"?
Chappel East Parkette is called a "parkette" because it is smaller than typical parks that are built for growing communities. But don't let the name fool you, your kids will have hours of fun here. Parents will love that there aren't dozen and dozens of other kids to account for. Ancaster is also home to a natural parkette. Read on to learn about all of the amenities and equipment at Chappel East.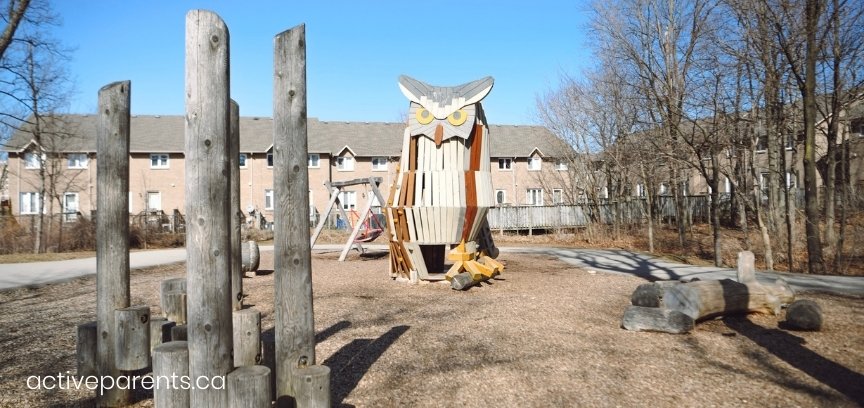 the playground at chappel east
Wooden playgrounds are always popular with kids. They provide so many more opportunities for kids to influence the actual play. Chappel East Parkette is home to 5 wooden play structures: pillars/logs in varying heights for balancing and jumping, a saucer swing, some smaller pieces for climbing and pretend-play, and the owl with an attached slide.
The owl serves as the ladder to climb up to the top of the slide. Sit inside the wise old guy and enjoy the quiet escape. The slide is a quick one, so be warned the first time your little ones try it.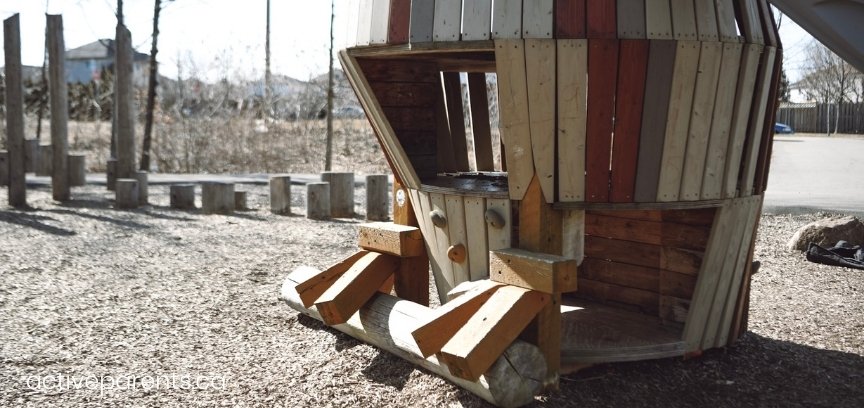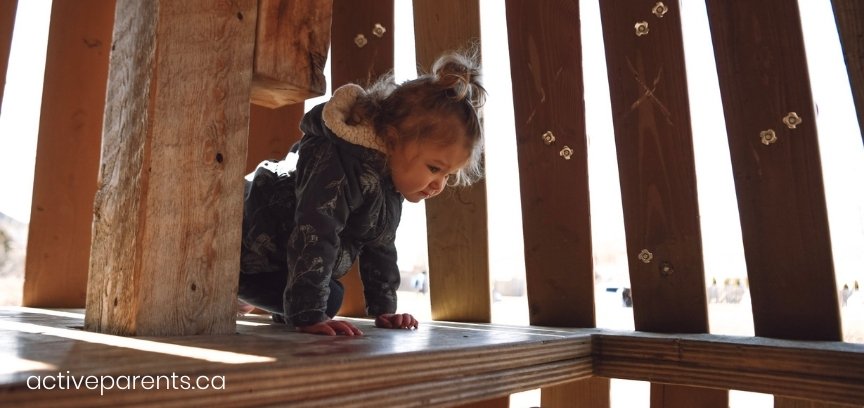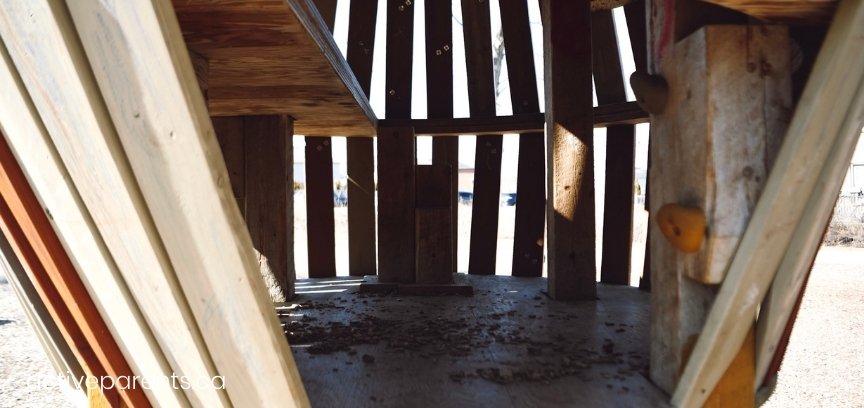 what ages will like this natural playground?
While all parks are built for kids to enjoy, if you've got a toddler or child who isn't a confident walker yet, some of the pieces at Chappel East Parkette like the logs and the acorn will be hard to balance on. The owl was a challenge for our resident toddler to get up and down as well, but it makes a perfect clubhouse for slightly older kids.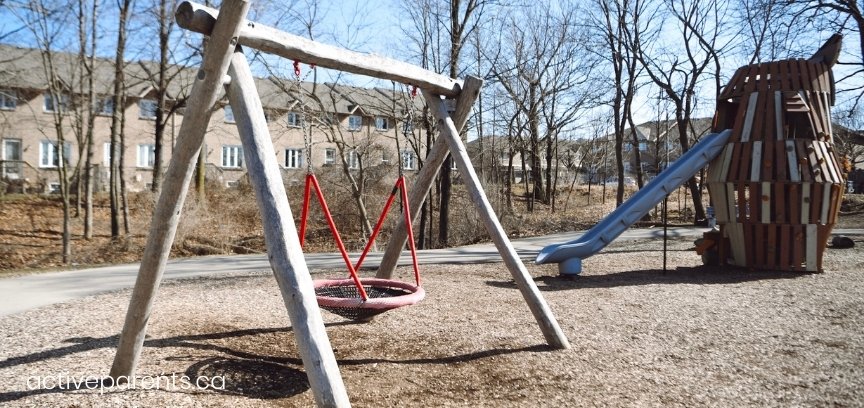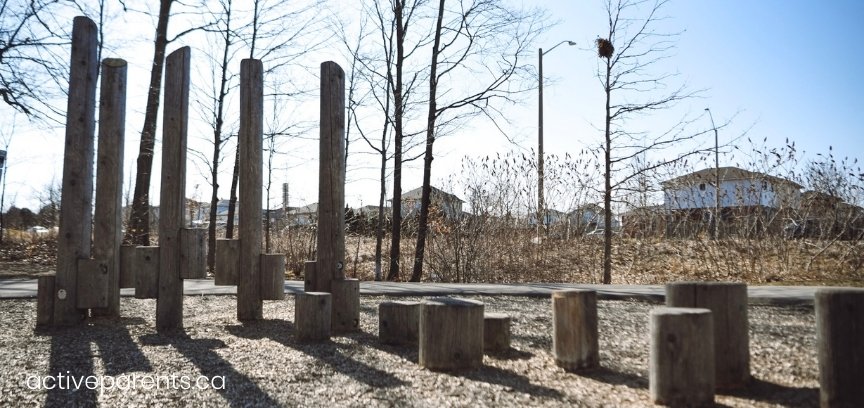 everything you need to know about chappel east parkette
Located off Wentworth street, which is a fairly busy street for playground parking and getting in and out of the car
Free street parking
The small parkette, features 5 natural play structures
Wood chip ground surface
Paved walkway encircling the play equipment
Benches to watch children play
The biggest draw is the giant wooden owl that you can both climb outside (has climbing wall grips) and inside – hollow with multiple levels to climb up into, a viewing area and a large slide down
The slide was pretty steep and very fast! (especially for a toddler!)
Park itself was very quiet, tucked behind houses in a subdivision
Lots of adventurous play options older kids will enjoy
Chappel East Parkette is located at 1837 Upper Wentworth Street in Hamilton.
play at a new park every day!
The easiest and least expensive way to fill your summer vacation with fresh, new fun is to visit a new park every day! They're free, you can pack a picnic, and with our Playground Reviews, you can find the very best ones to hit up!
More Ideas For Family Fun
We have visited hundreds of places and written about them to help you find the very best destination for your next day trip or outing. We love sharing indoor play places, playgrounds that go above and beyond, and more! Here are a few of our latest blogs to help you have a great weekend.