3…2…1… Blast off! Churchill Park in Cambridge is out of the world and definitely worth the car ride to check it out!
Churchill Park's Rocket Ship Playground is a hit!
The level of excitement your kids will feel when they see this amazing park space is off the charts! The massive rocket ship is primed for astronaut imaginary play while testing their bravery and climbing skills. This play structure is over three stories tall!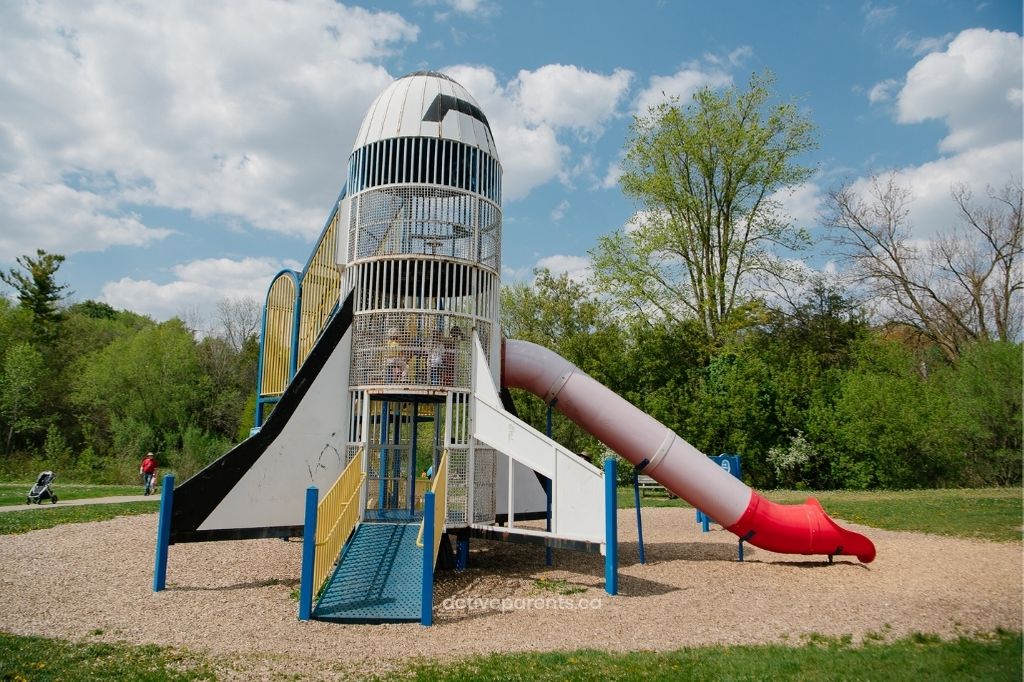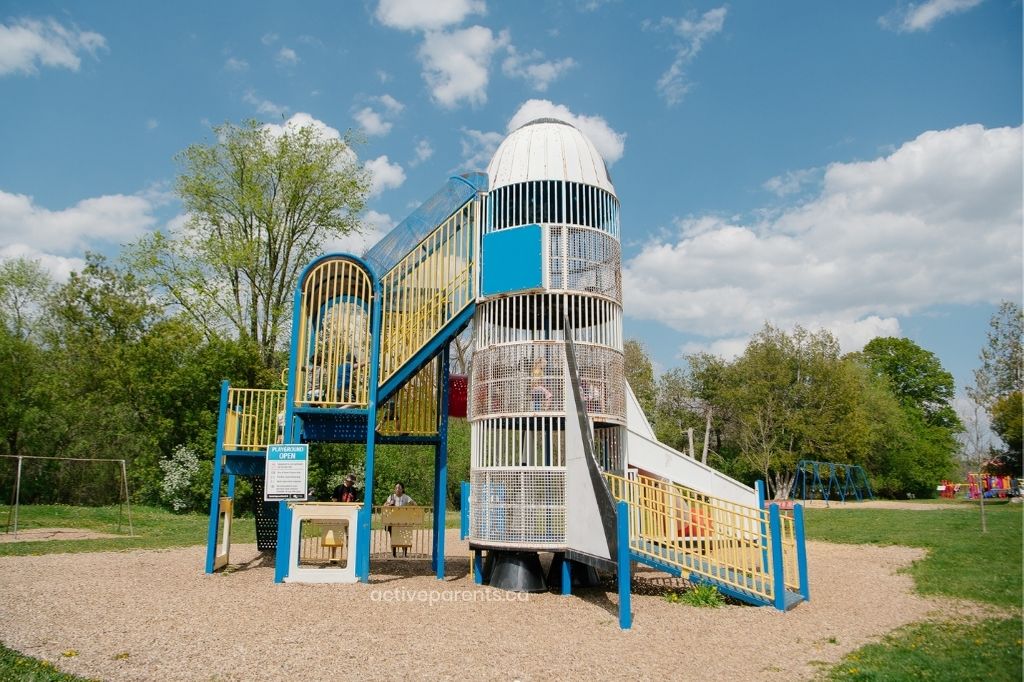 CHurchill Park also has a perfectly-sized playground with a safari theme. Jump in the safari jeep and take time to slide and climb all over the play structure.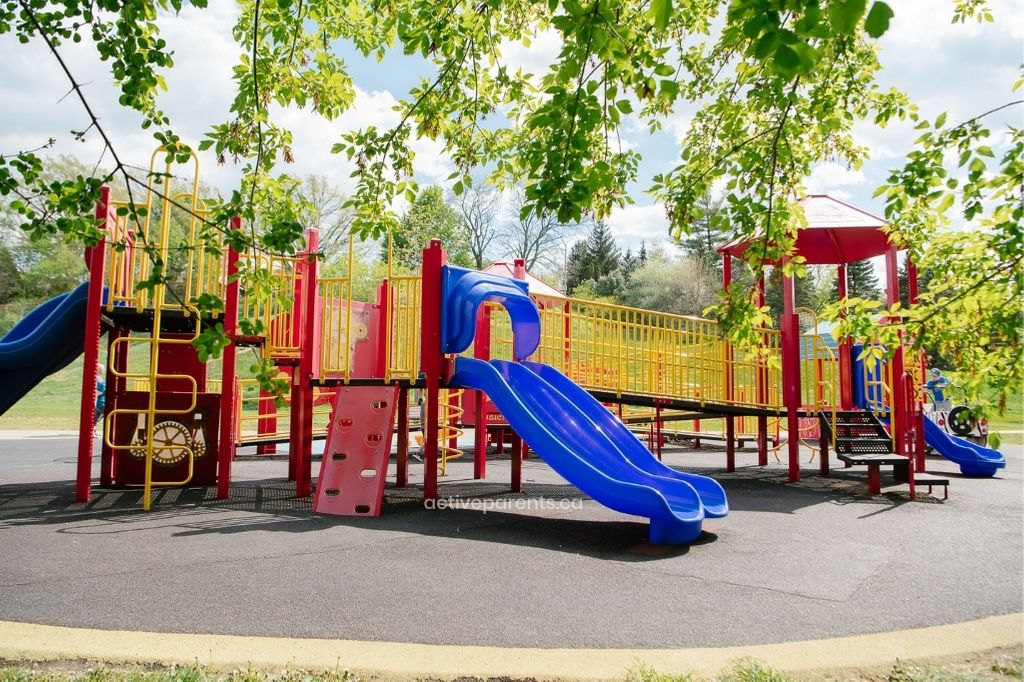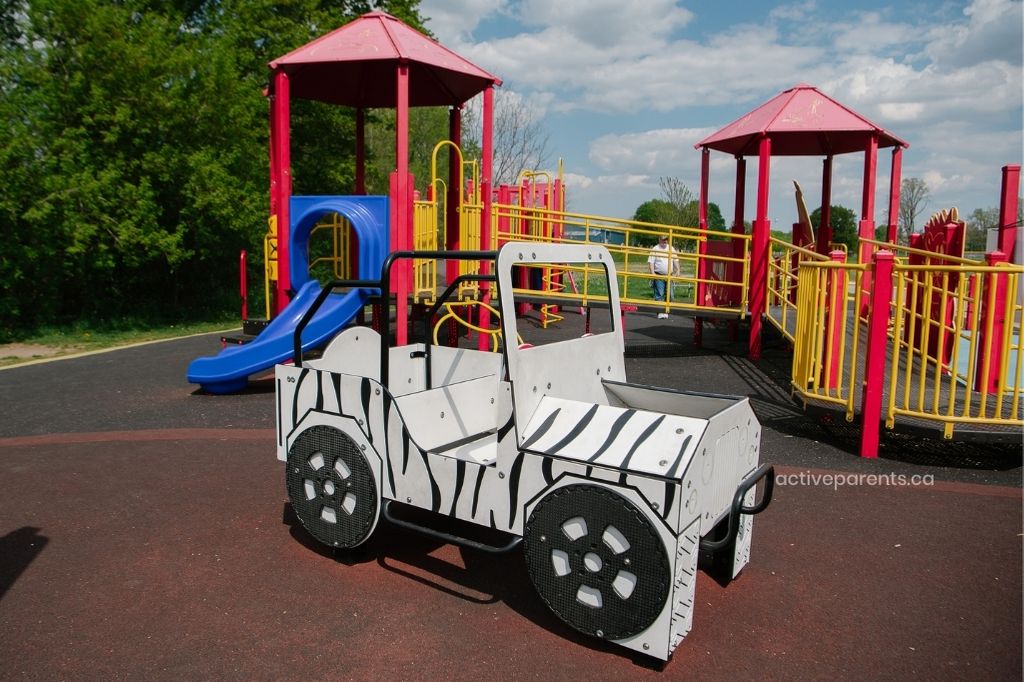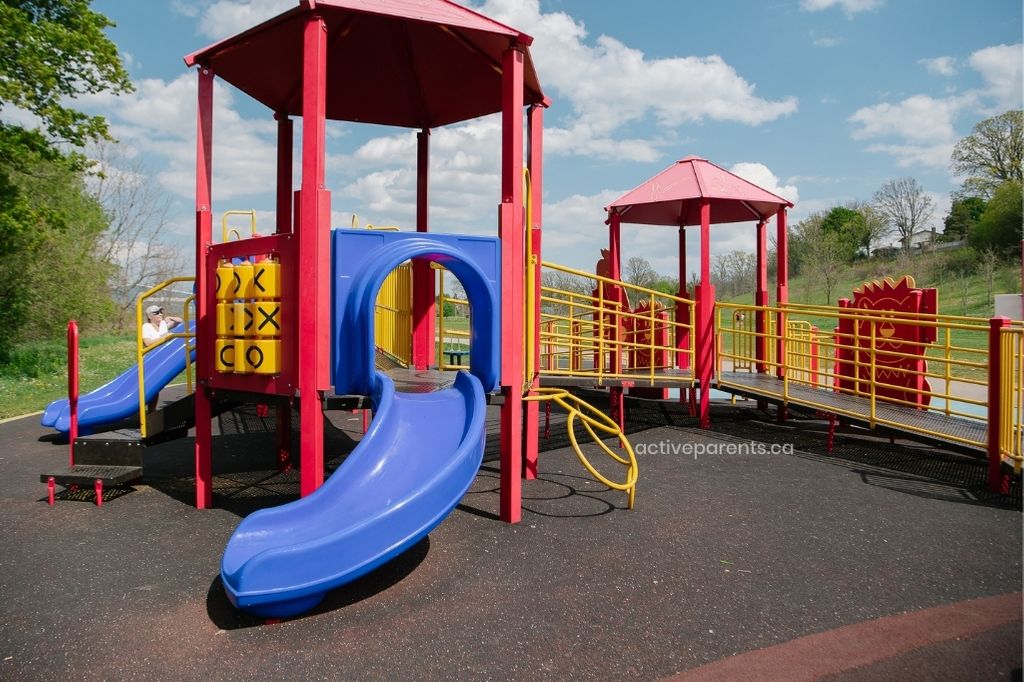 pack your swimsuits when you visit
Churchill Park in Cambridge has a modest splash pad with water tubes and sprinkler jets that will definitely cool you down on a toasty day.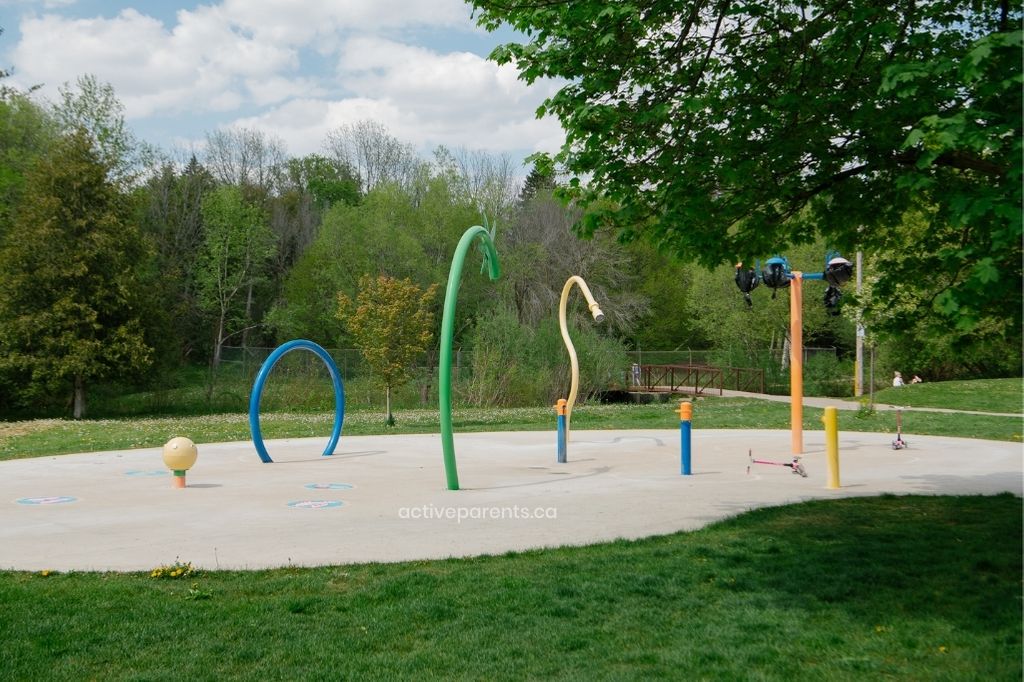 Churchill Park is Wheel-Friendly
This park has a lot of other amenities, too! The wide-open grassy area is perfect for kite flying and kicking around a soccer ball. There are baseball diamonds and actual soccer fields, too! There is a stroller-friendly path leading around the playgrounds and creek area.
Bring your skateboard, your scooters, and your favourite wheels to the skate park at Churchill Park in Cambridge. Ramps and rails and cool pieces to jump and grind will keep your little thrasher rolling all day.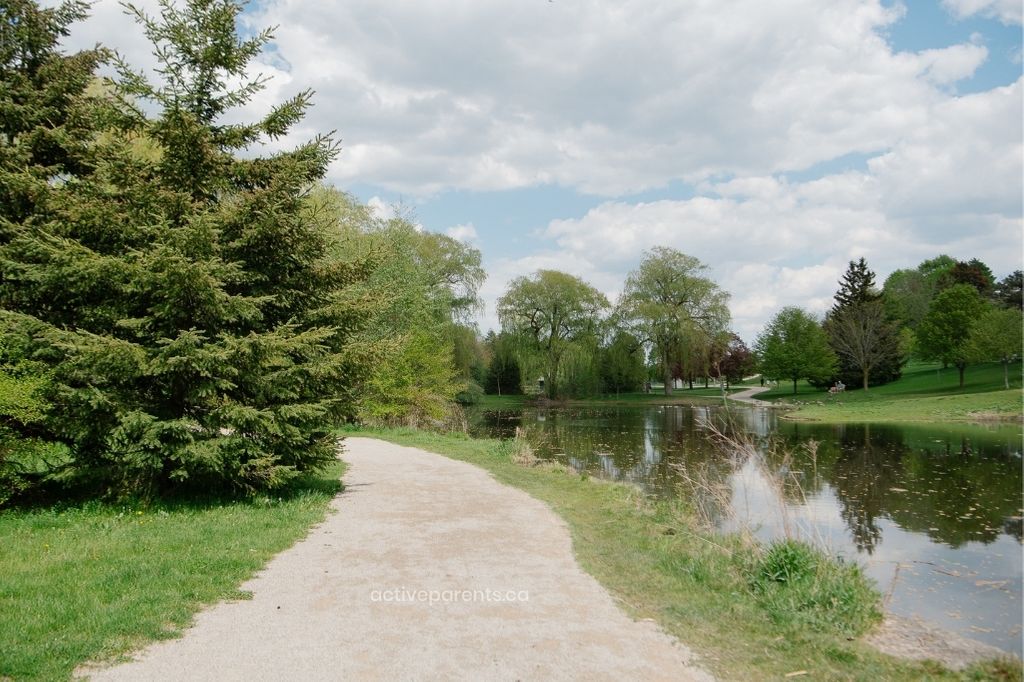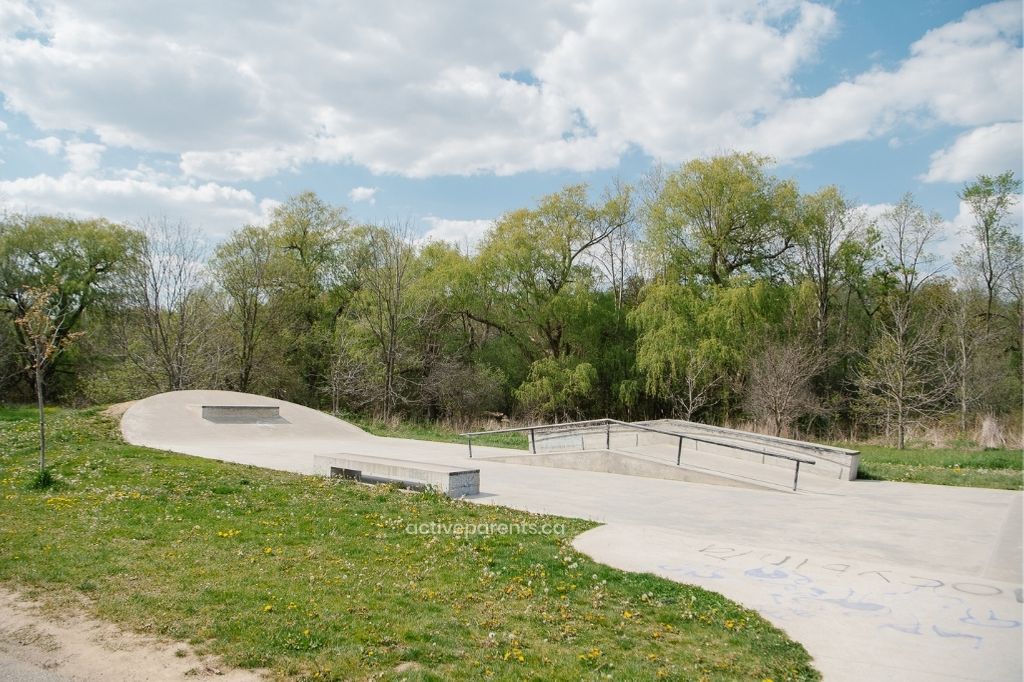 more reasons to visit
Victoria took some great notes while at the park so she could tell you what to expect and what to pack for your visit to Churchill Park in Cambridge!
This is a huge park with something for everyone: camping onsite (currently closed with COVID), walking pond, gorgeous willow trees, photo op area with old water mill, rocket playground, creek, smaller children's playground, large hill for winter tobogganing, skate park, multiple baseball diamonds and soccer fields
2 free parking lots at either end of the park – closest to the playground is the west entrance by the pond
Paved and dirt path around the small pond – perfect for strollers, shade and sitting on one of the benches to watch the ducks and take a breath
Splash pad area with jets
2 bridges connect to trails around the park
Shallow creek is perfect for minnow catching and playing in the water – remember to bring water shoes!
There used to be animals at the park (deer and peacocks) however they are now gone, and their enclosures and fencing remain though
Rocketship – ahhhhmazing! I've never seen such a tall play structure, 3+ stories of fun, accessible ramp area, and very large slide – a little rusted and worn but tried and true and fun for all ages
An amazing playground for younger children as well – the best play 'barn' with low-reaching objects to interact with and a storefront (the best. we've ever seen!), themed animal/safari playground, large play structure with ramps and stairs, lots of monkey bars and even a jump metre to see how high you can jump!
Two swingsets with 5 regular and 3 baby swings
Skateboard park
Note – shaded and tree forest areas and along trails, however not much shade at all near the two playgrounds
Many wide open fields – great for kite flying!
Paved pathways for biking/rollerblading
Churchill Park in Cambridge has washrooms are available and open near the west parking lot, very clean!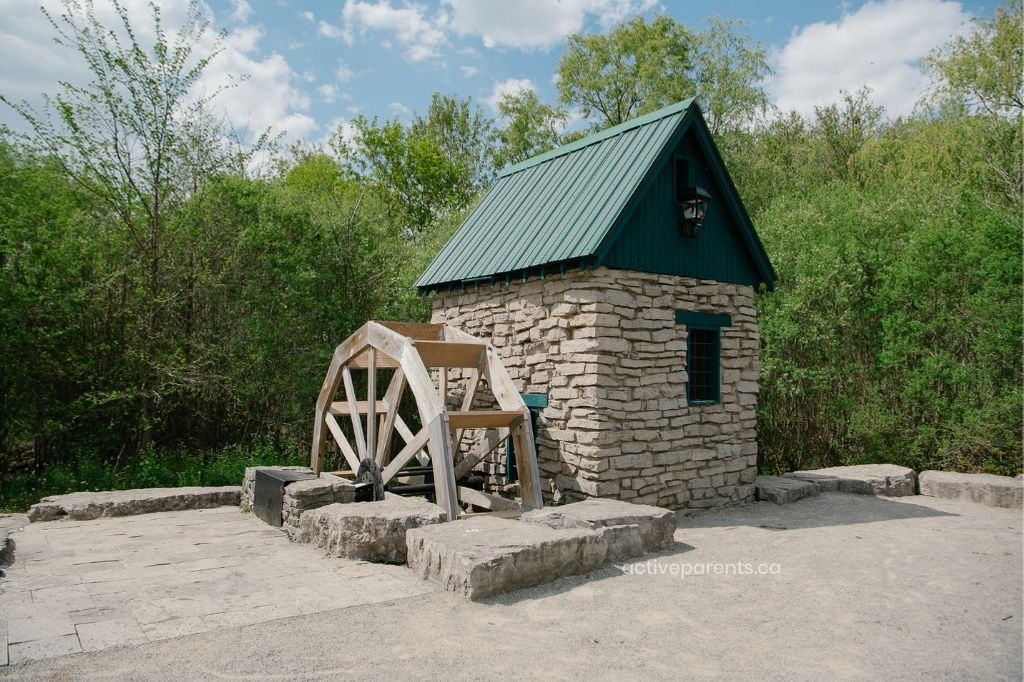 Photographer Profile
Victoria Schwarzl is a Burlington, Ontario-based lifestyle photographer capturing all types of families made with love, animals, and commercial branding for female entrepreneurs across Halton, Hamilton, the Greater Toronto Area, Muskoka and beyond. Visit her website, After All Photography, here.
Keep On day-tripping!
We have some more great places we highly recommend you visit. Find all of the best Halton and Hamilton area day trips here, in our Daytrips and Destinations section.