When you visit William Connell Park in Hamilton you'll be treated to a combination of a natural playground, a traditional playground, and more sports fields than you could imagine!
There's nothing I love more than a good playground recommendation, and when an Active Parents fans sent us a few Instagram photos of a new park she found, we just had to visit! William Connell Park delivered a great afternoon for my kids, and I know your kids will love a visit too!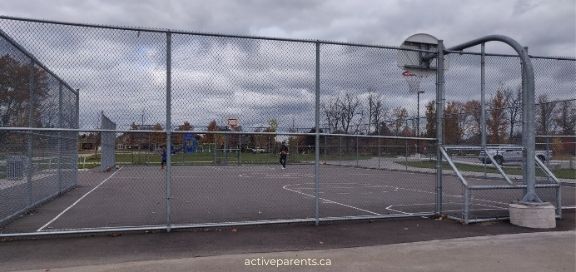 When we first arrived we took our basketballs and soccer ball to play in the fenced court. I love that the court is fenced in because then all of our wild shots didn't have us running all over the park to retrieve the balls. It also had built-in hockey nets that we used to practice our soccer skills. again, thankful for the fences to keep the balls close by. There were also a regulation-size football field and soccer field, which are both fenced off, and can be used if you book a permit with the city of Hamilton.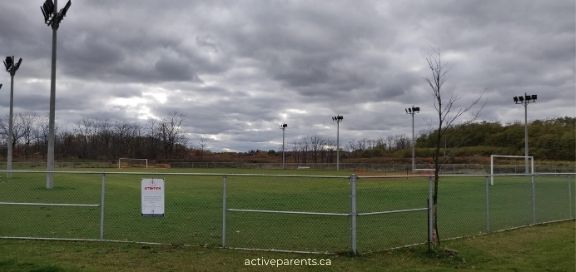 After we were done being sports superstars, we played at the traditional playground. It's not very big but it had some apparatuses we hadn't seen before, so my kids liked it. There were various ways to climb, swing, and balance which my adventurous kids like.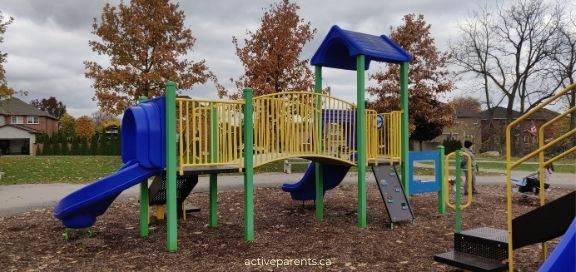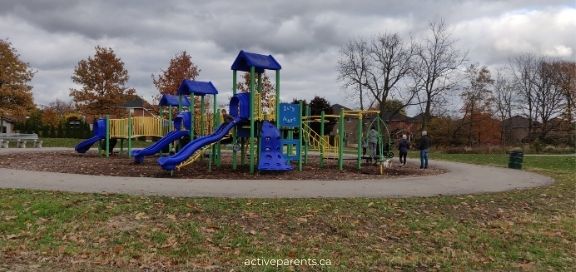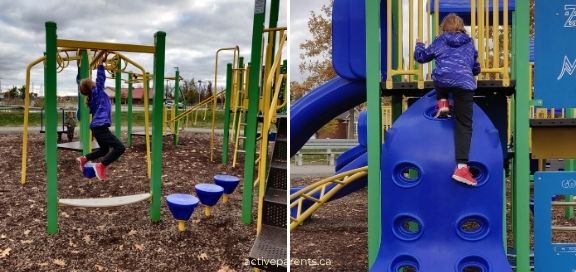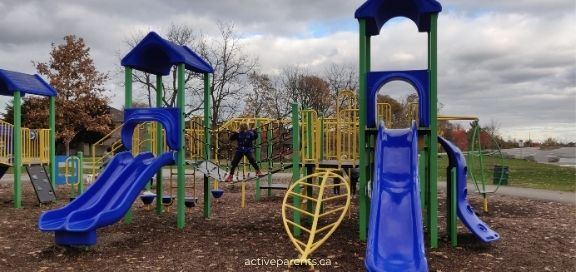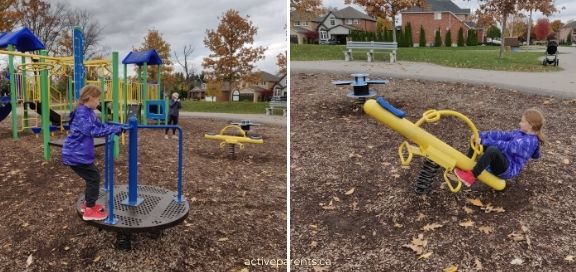 The natural playground at William Connell Park was fantastic. We played many games of "the floor as lava", and the various ways to climb and balance really challenged my 10-year-old. It even challenged her mom! The beauty of the natural playground is that it gives the kids tons of opportunities to use their imagination. Balancing, jumping, and climbing are so good for kids in so many different ways. Another great park addition in Hamilton.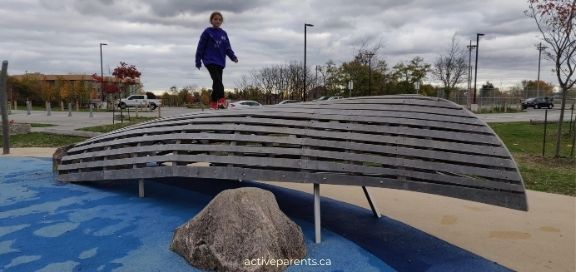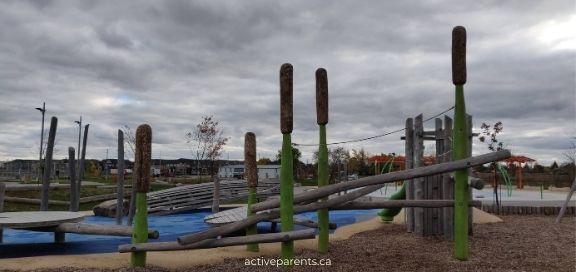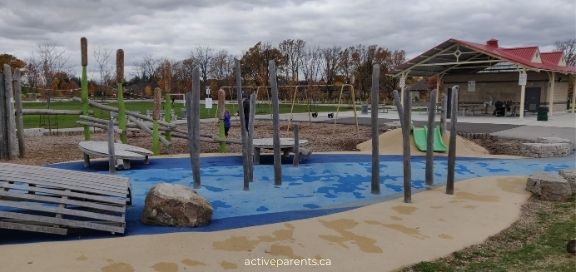 William Connell Park Amenities
Traditional playground:

Multiple slides and various sizes
A variety of climbers
T

eetertotters and spinning apparatuses

Lots of ways to climb and balance

Ground covering = wood chips

Natural playground:

Fenced-in basketball court with permanent hockey nets
Football field and soccer field with use by permit only
Paved paths throughout the entire property make it very stroller-friendly and scooter-friendly
There were washrooms, but they weren't open when we were there.
Ample parking near both playgrounds
William Connell Park is located at 1086 West 5th Street, Hamilton.
Now Trending…
Read more of our park and playground reviews to find your new favourite afternoon hangout.
Find more free and cheap things to do in Hamilton right here.
Start the car! Take one of these day trips to a fun family adventure.
More Ideas For Family Fun
We have visited hundreds of places and written about them to help you find the very best destination for your next day trip or outing. We love sharing indoor play places, playgrounds that go above and beyond, and more! Here are a few of our latest blogs to help you have a great weekend.