A visit to The Hamilton Aviary is a great way to feel tropical while supporting this wonderful, volunteer-run bird sanctuary in Dundas, Ontario. They provide food, shelter and socialization for birds and have done so since 1927. The birds here are not familiar or common to Ontario – think Mexico, Central America, South America, Australia, etc. There are photos and more details below to help you to plan your trip!
Keep reading…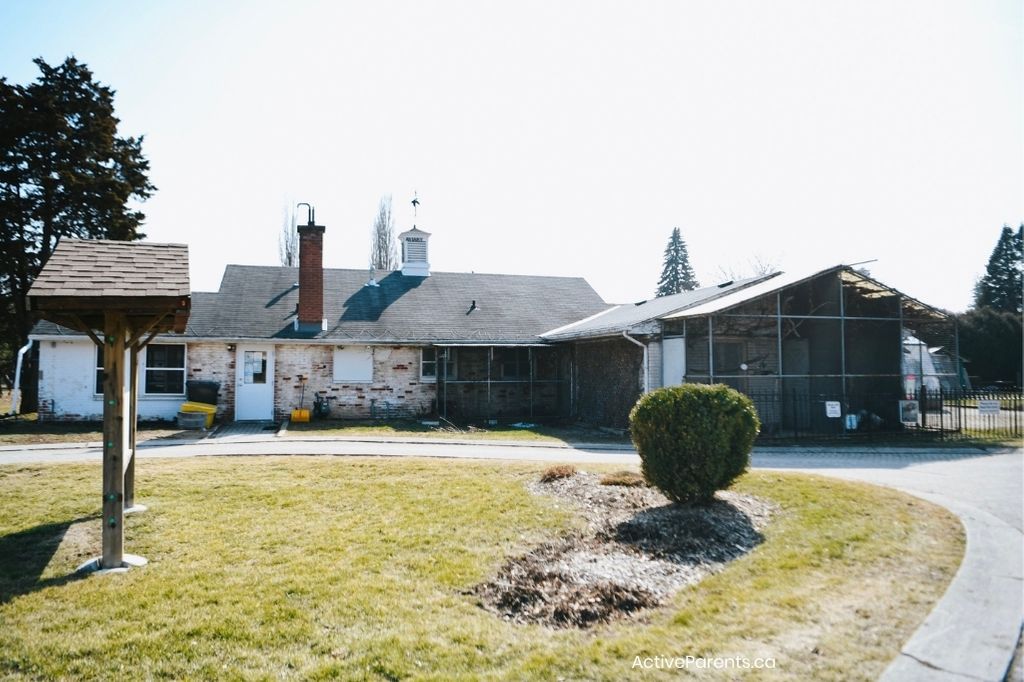 Where is the Hamilton aviary?
Add The Hamilton Aviary to your must-visit list. It's officially Canada's oldest and largest free aviary. Located in the Westdale neighbourhood of Hamilton, Ontario, the indoor Aviary runs thanks to dedicated volunteers and donations from fellow wildlife lovers. It is a short walk from the RBG Cootes Paradise trails and makes a great addition to your Hamilton day trip.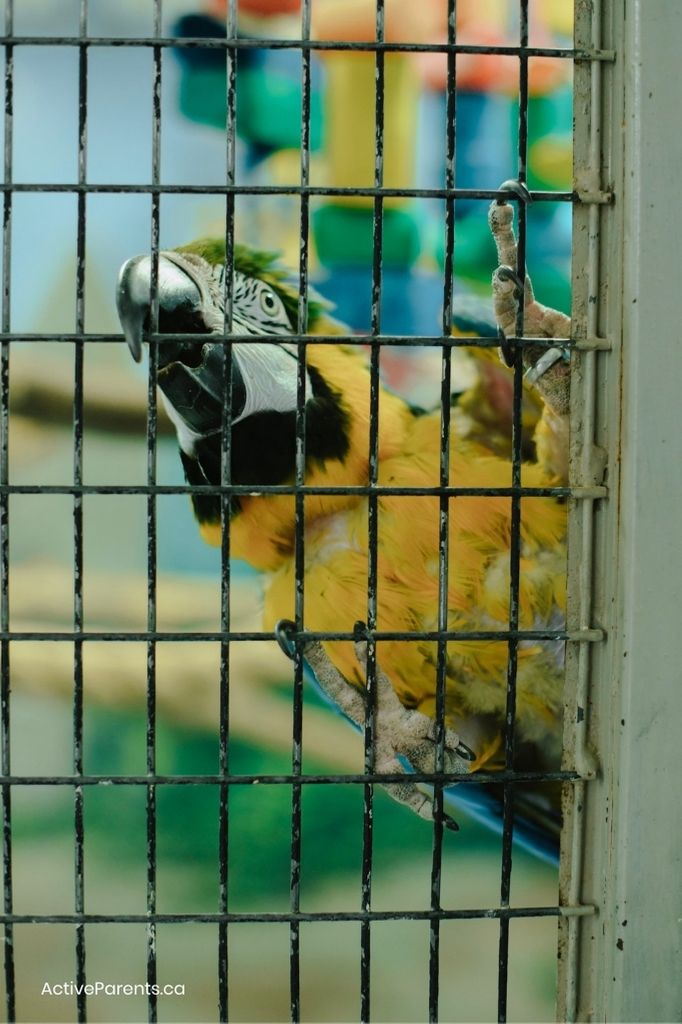 The Origin of The Aviary
It all started in 1927 when a posthumous investment from a man named Thomas Gould was invested, as per his wishes "to make the Dundurn Park Zoo more attractive for little children". The Hamilton Zoological Society thought to turn part of the zoo into an aviary. All was well, until the 1990s.
From the Aviary's website: "In 1992, the "Friends of the Aviary" took over the daily care and needs of the Flock and the aviary ceased to be a city program. In the summer of 1995, with extensive historical restoration efforts at Dundurn Castle, it became apparent that the birds would not be returning to their home of 70 years. Fortunately, the Royal Botanical Gardens (RBG) site known as the Teaching Gardens was being vacated. Because of the many features suited to the Aviary at this location, the City and the RBG agreed to a multi-year lease and the Aviary was moved July of 1996; indoor enclosures with outdoor flights were built."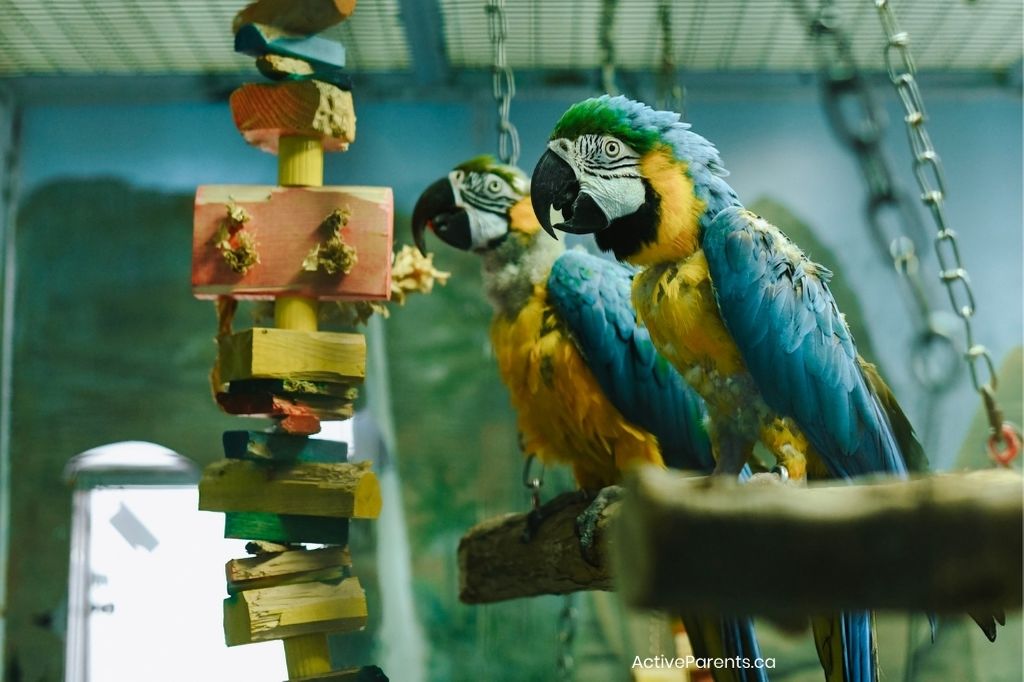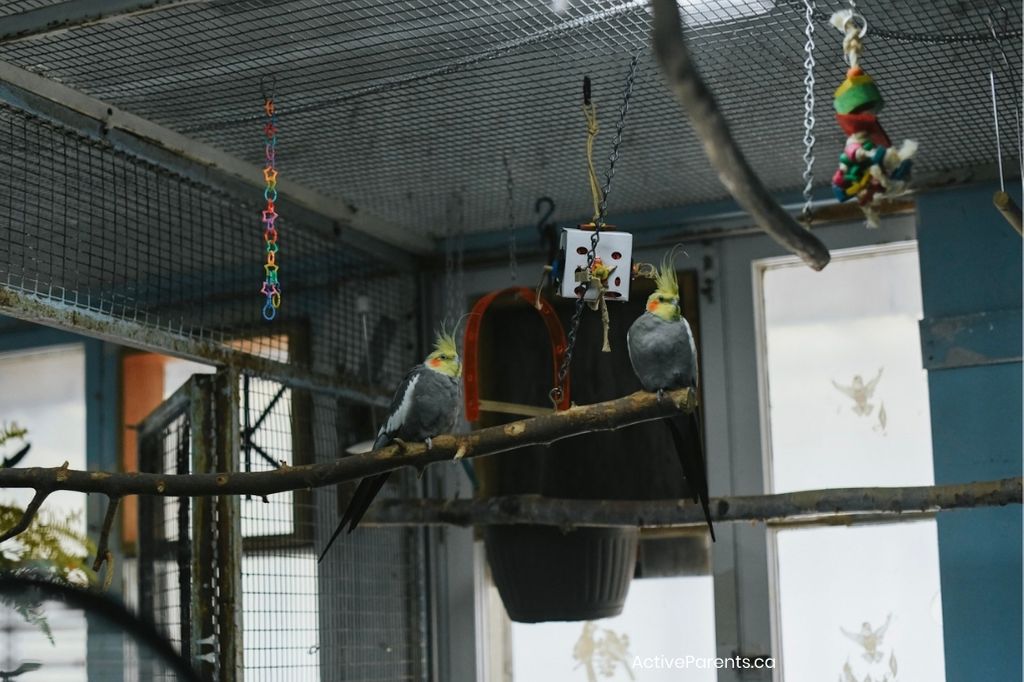 What kind of birds are at the hamilton aviary?
Expect to see a variety of exotic birds when you visit the aviary in Hamilton. As part of your visit, you will get access to knowledgeable volunteers to help answer your questions and show you all of the features of each tropical bird. They're passionate and full of facts and fun bits about each bird's personality.
African Grey parrots
Citron-crested cockatoos
Macaws
Cockatiels
Rosellas
Yellow-crowned amazons, and more!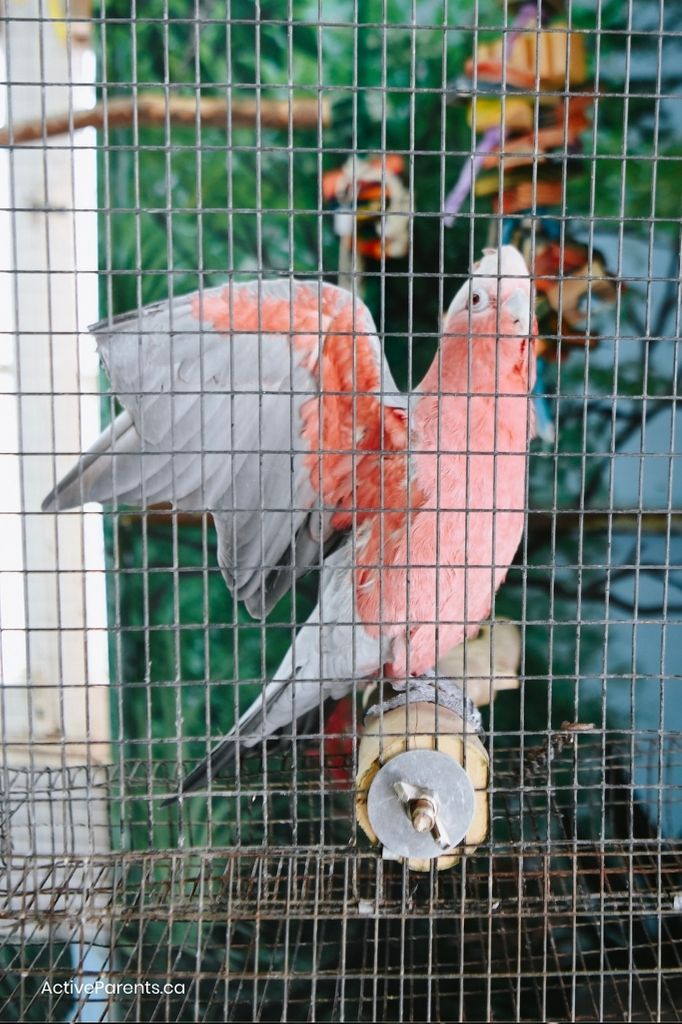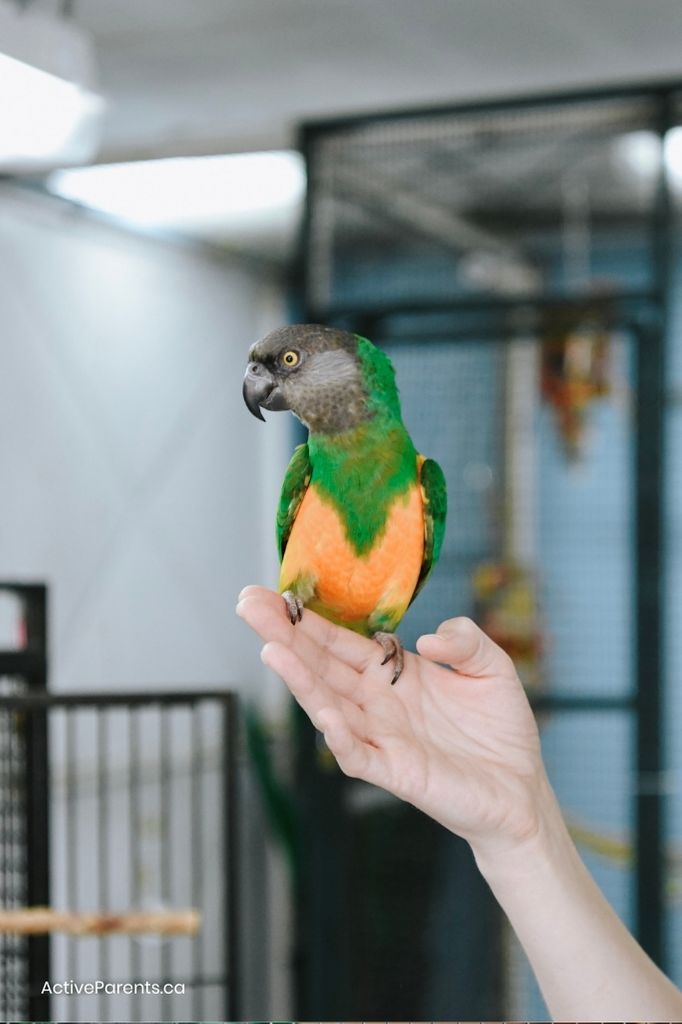 Among the exotic birds and animals you will meet are Goffin Cockatoo, Rose-Ringed Parakeet, Yellow-Headed Amazon, African Grey, Zebra Finch, Citron-Crested Cockatoo, Eclectus, (pink) Galah Cockatoo, Eastern Rosella, Umbrella Cockatoo, Red-Lored Amazon, Blue & Yellow Macaw, Senegal Parrot and Cockatiels.
Planning your visit to the aviary
Sunday Open Houses are free, though donations are well-used and highly appreciated. There are about 40 birds in the aviary, which resembles a small greenhouse, and all of the birds are in cages. Tours offer the chance to interact with a bird or two outside of their cages depending on the bird's mood that day.
When Victoria and her daughter visited, they met Stephanie, an aviary volunteer. Stephanie was incredibly friendly and very, very knowledgeable about all the birds, their care, and fun facts. The tour was very educational. Your kids will leave a lot! 2-year-old Leora enjoyed seeing all the birds. Some of the birds can talk back with human words to you!
Note for your visit: The rooms full of birds can be loud when they're excited and squawking. Some visitors may find it overly loud, so be prepared to skip that section or bring ear protection.
What's nearby the friends of the aviary?
After you've spent some time with your feathered friends, why not check out one of the best playgrounds in Hamilton? Or treat yourselves to a donut or two? When the weather is warm, you're going to love these splash pads – so many to choose from! The bird sanctuary is near the RBG Cootes Paradise trails and would make a great addition to your day trip.
Tour the aviary, meet the birds and the staff. You'll learn about these brightly coloured birds from around the world. If you want to be even more connected to the Aviary, there are volunteer opportunities to feed the birds, care for the plants, provide tours and more.
Hamilton Aviary is located at 85 Oak Knoll Dr, in Hamilton. The Aviary is open Sundays from 1 pm – 4 pm.
Read Our Latest Articles
Catch up on what we've been covering! Here are our latest reads, hot off the presses just for you. Never miss an article when you subscribe to our weekly newsletter filled with kid-friendly fun and events.