Do you have kids looking to complete their high school volunteer hours in 2023? Ontario students are required to complete 40 volunteer hours of work during their high school career in order to graduate. It may sound daunting to some, but once your student finds a perfect fit, it will be easy-peasy to rack up those 40 hours.  Did you know that students can begin volunteering as early as the summer between graduating from grade 8 and beginning grade nine?
No one expects a grade 9 student to know what they want to be when they grow up, so if your high school student hasn't identified their passion or skill yet, don't worry. We have outlined great suggestions on how to earn those volunteer hours, and afterwards, possibly unlock a hidden passion or talent!
The City of Burlington has a centralized volunteer program.  Visit the website to find opportunities across the city and apply at the shelter, hospital, museum, gallery, program or even golf course you are interested in.  For questions about the program email [email protected].  
The Town of Halton Hills, Town of Milton, and Town of Oakville all offer similar volunteer programs.  There is something for everyone and every interest and some of the same city programs and non-profit organizations are listed below, along with other exciting volunteer opportunities, therefore you should keep reading!
How and Where High School Students Will Earn Volunteer Hours
Artists and Creatives…
The Art Gallery of Burlington and the Oakville Art Gallery both have a variety of ways to get involved. First and most popular is in their art classes and camps. In addition, students are always needed to support at special events held throughout the year.
Share your art skills with kids by teaching kids at a community centre. Christmas crafts, Valentine's Day, Mother's Day – the possibilities are endless! The City hosts Camps during Winter Break, March Break and Summer.
Animal Lovers
There is always a need for volunteers at our local SPCA and Humane Society, but also check out your vet office, too. It's a great learning opportunity for kids who are looking into veterinary medicine. Plus, who doesn't love earning high school volunteer hours while also getting snuggles?
Sports Fans
If your high schooler is already involved in sports, why not help younger kids to develop their skills? One of the best places to get volunteer hours is at a Summer Camp in Burlington, Milton or Oakville. If your high schooler has younger siblings, put their weekend away games to good use while you travel for a tournament. They will earn your hours faster than you can count on a scoreboard!
Reading Volunteers
Library volunteers will help with library programming and events and similarly contribute to teen advisory groups.  Look for volunteer opportunities at the Burlington Public Library on the BPL and City of Burlington websites.  The Milton Public Library has n entire page devoted to teen volunteers.  Great news! Students aged 14 and older are encouraged to apply to volunteer at the Halton Hills Public Library and Oakville Public Library.
Volunteer with Kids
If your high school is near an elementary school, there's a great chance the two have a volunteer relationship already. Help out at their fundraising events, field trips, in the library and in class. If you a Science, Math or Languages whiz, tutor someone who could use your help to ace their class. Teachers will be able to help connect you with a student that has a need.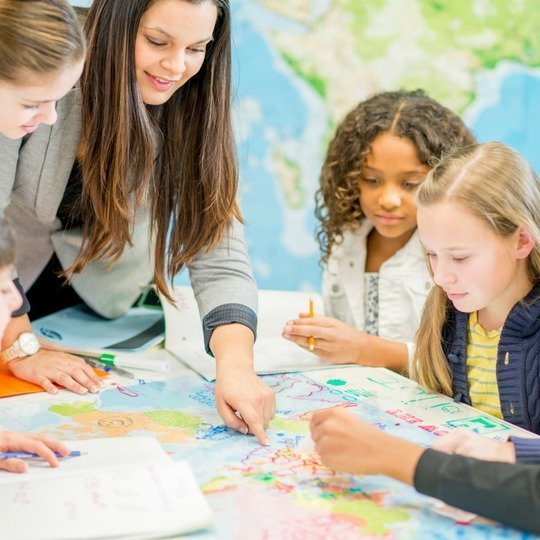 Volunteer At A Festival
Pick a festival in your city, and I guarantee they rely on volunteers to be successful. Burlington events, Oakville events, Waterdown events and more will welcome you with open arms – and an appreciative smile. This is another one of the best places to get volunteer hours.
The Sound of Music Festival has a wide range of volunteer opportunities.  With 12 different volunteer teams, your student is bound to find an interesting role.  The teams and roles range from eco team to media, accessibility, stage management and more. Students should apply through the volunteer portal or email [email protected] for more information.
Science and Technology
Did you know that the public library offers free programs for seniors to learn more about their technology and devices? You may help set up a new iPad, navigate the murky waters of apps and the cloud, and just be the patient teacher they need to have when they welcome in a new gadget.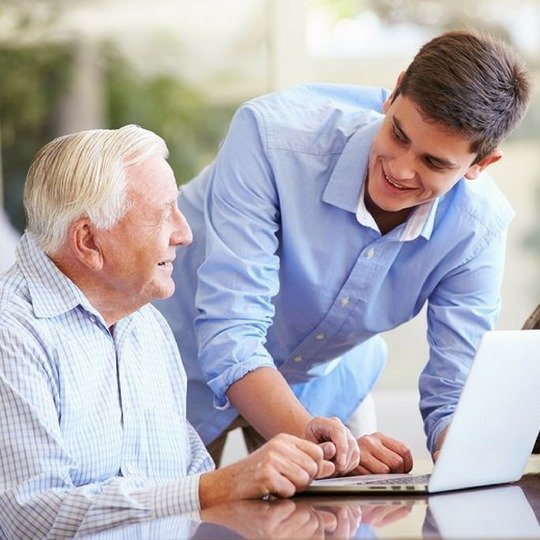 The Environment Needs You
Burlington Green is a local organization determined to make Burlington the best it can be. They are on-site at the big local events making sure as much garbage as possible is re-directed from the landfill. They also host Eco-film events and in-school educational programs, and they work to maintain our waterfront habitats.
Does your student enjoy gardening or spending time in nature?  Have you considered the Royal Botanical Gardens?  There is no experience required and students will learn from other dedicated and experienced staff, students and volunteers.  Apply online or email [email protected] to learn more about volunteering to conserve nature. 
Calling All Chefs
Many churches in your area host dinner nights for folks who can use a hearty meal and some great conversation. Your teen can set up, cook, serve and lean up. And don't forget about being a new ear for some great stories from fabulous people in your community.
Check in at a food drive, a local food pantry, or a food bank. They will find a few hours for you to lend a hand. The Burlington Food Bank has some PD Day and summer volunteer opportunities for high school students.
Food4Kids Halton has several different roles for volunteers aged 16 and older to sort, pack and deliver food within Halton.  This organization addresses food insecurity in Halton by delivering food to schools and families throughout the school year and the summer.  They also host food drives and other fundraising events.
Food For Life is a food rescue that saves food from grocery stores and outs it into the hands of the community that needs it. They are located throughout Halton and Hamilton.
Volunteering to Help Others
Seniors who have difficulties getting out of the house as often as they'd like would love a visitor and a fresh conversation friend. The same goes for folks in hospitals and nursing homes. Bring some reading material, a deck of cards, or a board game and watch the impact your visit has on their day!
Joseph Brant Hospital has roles for junior volunteers.  If your student is interested in working in health care one day this could be a really good opportunity for them to learn what it's like and offer help where help is needed.
Volunteer Halton maintains a website of volunteer opportunities and stories.  One such opportunity is Connections Among Generations.  Student volunteers are invited to write cards, letters or poems or create artwork for seniors living alone in Halton.  High school students lift the spirits of seniors, making them feel less alone, and gain volunteer hours for their time.
The school board websites and forms specify what types of activities are eligible and ineligible for volunteer hours.  Once your student has completed some volunteer hours they'll need to document them for the Halton District School Board or the Halton Catholic District School Board. 
To sum up, students and parents should remember one thing: Learning doesn't only happen in the classroom. Volunteering is a rewarding way to give back to the Halton community!
Read Our Latest Articles
Catch up on what we've been covering! Here are our latest reads, hot off the presses just for you. Never miss an article when you subscribe to our weekly newsletter filled with kid-friendly fun and events.