If you're looking for something great to do locally, I highly suggest you look into #Staytripping! You've never heard of staytripping? I hadn't either, but it's an amazing way to explore your city and all of its amenities.
StayTripping is the brainchild of the Hamilton Halton Brant tourism board. They want you to fall in love with the heart of Ontario this fall, and to help you accomplish that, they've put together Staytripping getaway packages for families, couples, girlfriends and more! We were itching for a night away so we took full advantage of the one-night family stay at the Holiday Inn Burlington. We didn't even have to leave town to have a great time!
Book a "StayTrip" Today
When we booked our one-night StayTrip at the Holiday Inn Burlington, it included a $50 Visa gift card as part of the promotion. I knew we would use it towards dinner out because not cooking dinner is my idea of a vacation!
We checked in easily right after school because my kids just couldn't wait to see their overnight accommodations. The Holiday Inn Burlington didn't disappoint. The room was bright and clean, and the beds were perfect for jumping on – or so I was told!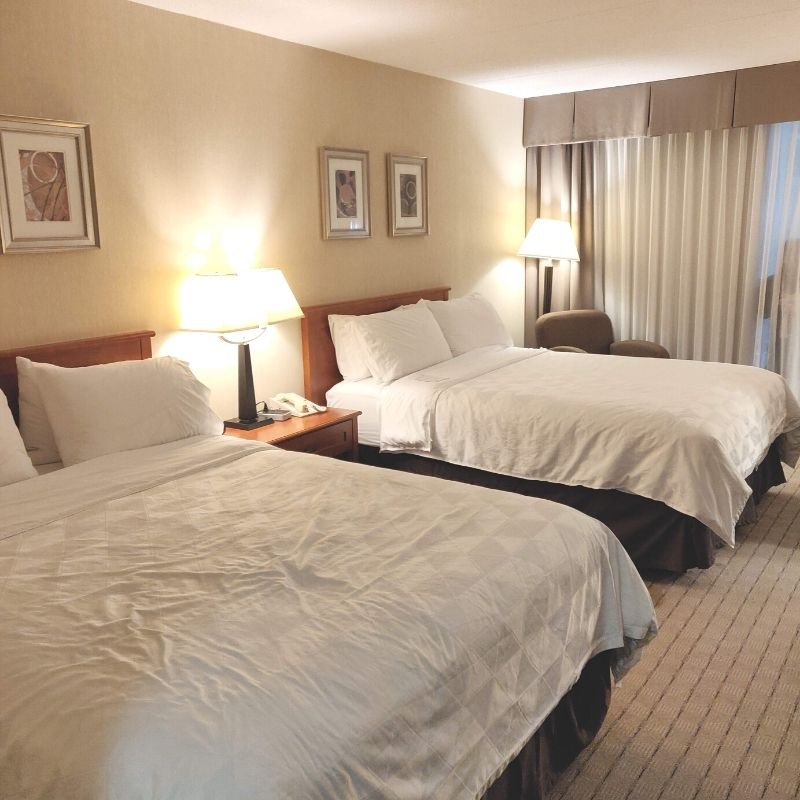 Being that it was Halloween weekend, we planned a not-too-scary movie night complete with movie theatre snacks and drinks. But first – we had to swim. We booked a private 1-hour swim in the large hotel pool and my girls felt like VIPs.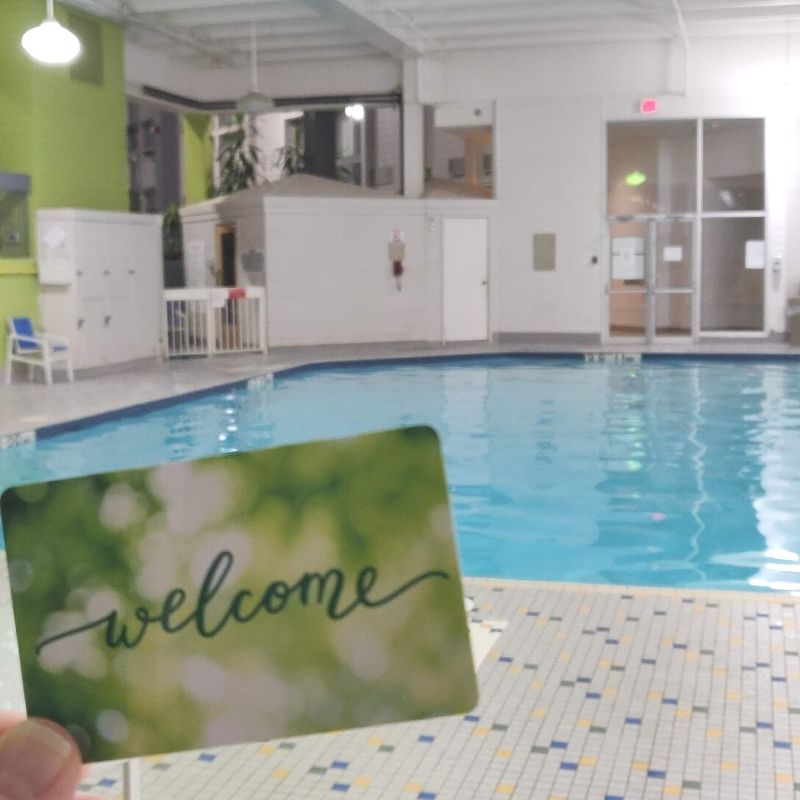 Stay Local, Dine Local
With our complimentary $50 Visa gift card, we ordered dinner from Jack Astors. They have a great family dinner deal for $40 on now that we've ordered more than a couple of times. My kids love their chicken fingers! The Visa gift card really sealed this great deal because when I don't have to cook, I'm very happy! Mom got a vacation, too! Other family-friendly restaurants in the area include Boston Pizza, Montana's Familia Fine Foods, Sotiris, Swiss Chalet and Kelsey's.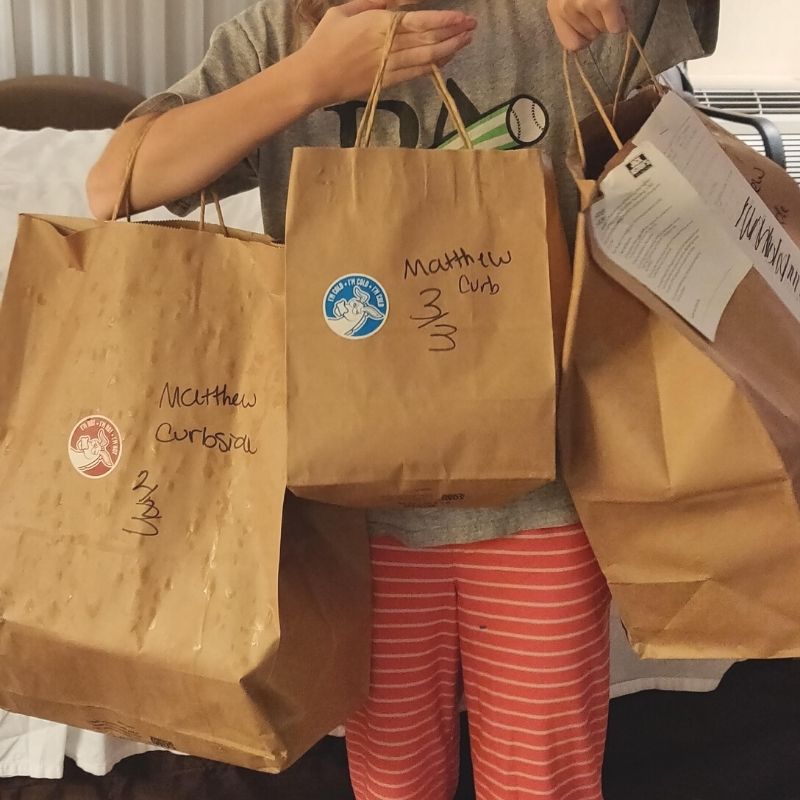 The Piece Du Resistance!
At 9 o'clock, the concierge tapped on our door to deliver milk and cookies! It was the perfect touch and my kids loved it. The cookies were massive, oh so fresh and tasty, too! When we checked in we were asked what time we'd like our bedtime snack delivered. It was included in the family staytrip package.

How To Book Your StayTrip in Burlington
The offer we had ($115 room + $50 Visa gift card) is valid during The Heart of Ontario StayTripping Campaign runs until Thursday, March 31, 2022. Not valid with any other offer. Hotel terms and conditions apply. To book the One Night Family Stay package, call the Holiday Inn Burlington directly at 905-639-4443. This package can only be redeemed by calling the accommodation and referring to StayTripping. Again, please note that Visa vouchers are limited to availability.
Find More StayTripping Destinations
Be sure to browse the HamiltonHaltonBrant website here to see all of the StayTrips they have pre-planned for you. Whether you need a romantic getaway or you're planning a girl's weekend, or you're looking to sample the best craft beers, they have planned a getaway to suit everyone's dreams!
this week's most clicked articles