If you're looking for something great to do locally, don't count out how amazing a staycation in Burlington can be!
We booked a promotion through the Hamilton Halton Brant tourism board. They want you to fall in love with the heart of Ontario this fall, and to help you accomplish that, they've put together getaway packages for families, couples, girlfriends and more! We were itching for a night away so we took full advantage of the one-night family stay at the Holiday Inn Burlington. We didn't even have to leave town to have a great time!
Book a Staycation in Burlington Today
When we booked our one-night staycation in Burlington at the Holiday Inn, it included a $50 Visa gift card as part of the promotion. I knew we would use it towards dinner out because not cooking dinner is my idea of a vacation!
We checked in easily right after school because my kids just couldn't wait to see their overnight accommodations. The Holiday Inn Burlington didn't disappoint. The room was bright and clean, and the beds were perfect for jumping on – or so I was told!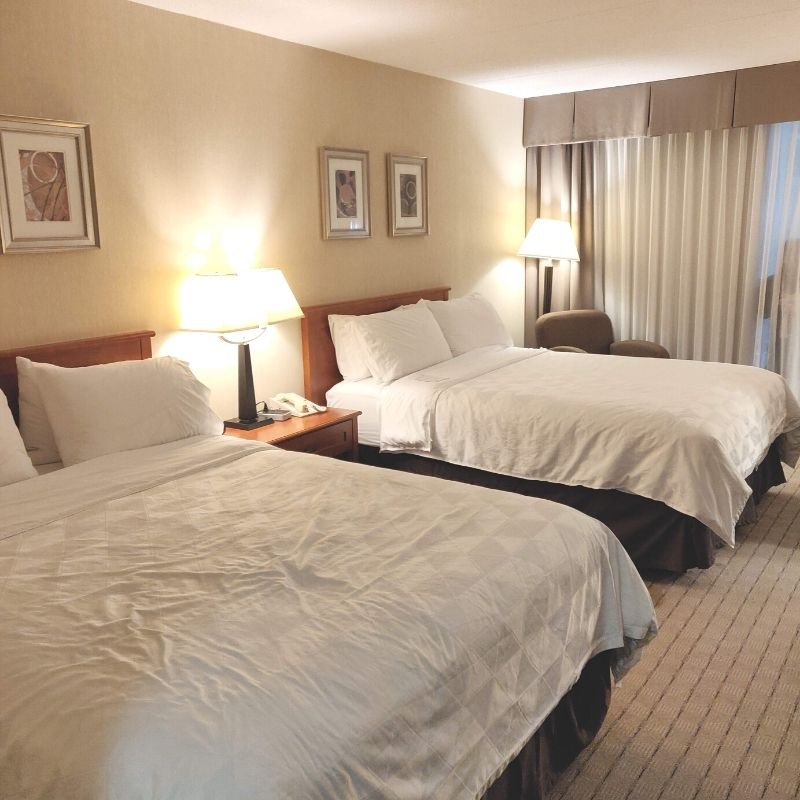 Being that it was Halloween weekend, we planned a not-too-scary movie night complete with movie theatre snacks and drinks. But first – we had to swim. We booked a private 1-hour swim in the large hotel pool and my girls felt like VIPs.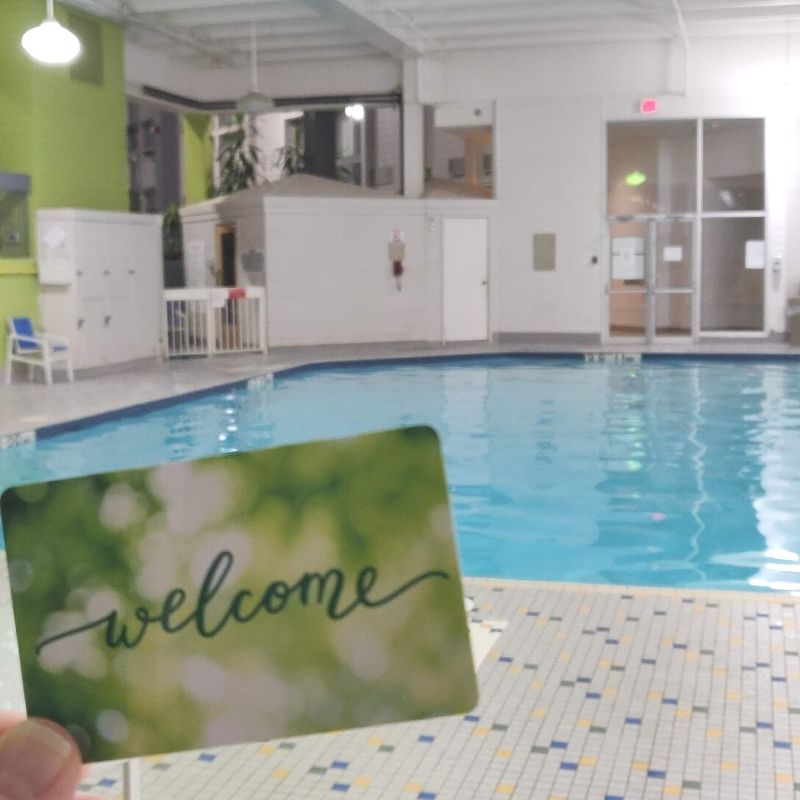 Stay Local, Dine Local
With our complimentary $50 Visa gift card, we ordered dinner from Jack Astors. They have a great family dinner deal for $40 that we've ordered more than a couple of times. My kids love their chicken fingers! The Visa gift card sealed this great deal because when I don't have to cook, I'm very happy! Mom got a vacation, too! Other family-friendly restaurants in the area include Boston Pizza, Montana's Familia Fine Foods, Sotiris, Swiss Chalet and Kelsey's.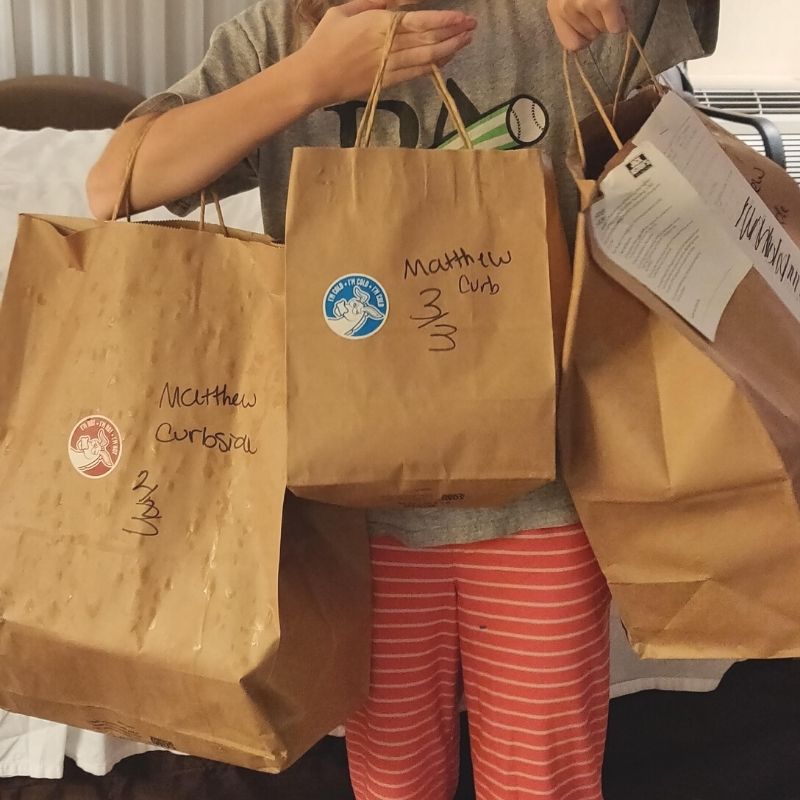 The Piece Du Resistance!
At 9 o'clock, the concierge tapped on our door to deliver milk and cookies! It was the perfect touch and my kids loved it. The cookies were massive, oh so fresh and tasty, too! When we checked in to our staycation in Burlington we were asked what time we'd like our bedtime snack delivered. It was included in the family package.

Find More Staycation Destinations
Our list of family-friendly and AP-approved getaways is always growing. Check out our latest weekend staycations and mini-vacations here.
More Ideas For Family Fun
We've been to so many cool places, and we've made it our mission to share all the fabulous locations we find with you. Whether you're planning a day trip or looking for the best playgrounds, we've got your back. We are all about discovering the most amazing indoor play areas, farms and animal experiences, and a whole bunch of other visit-worthy local attractions. Check out our latest blog posts below to make sure you have an absolutely epic weekend!