Guelph, Ontario is just a short drive from the Burlington Hamilton area and makes for an idea day trip, no matter what season. It's a favourite of ours, so we put together some of the top Things To Do With Kids in Guelph.
You'll come for the parks alone!
Exhibition Park
When we first decided to go to Guelph, we knew we wanted to check out Exhibition Park, the large natural playground. The grassy ground, massive trees and epic wooden climbing structure made it ideal for an afternoon away from home. The logs offer kids the opportunity to test their gumption and balance, and the water pump in the sandbox is such a thrill for those who love messy play.
Riverside Park
Riverside Park in Guelph is a popular destination for families, large and small, to gather in good weather. We saw bridal showers, family BBQs and long-awaited reunions happening in the park. Picnics are encouraged, and kids will love the riverside playground. It's huge and has touches of natural elements and 2-story climber excitement. The park is home to winding paved trails, mature trees, an antique carousel*, concession stand*, and of course washrooms. You can easily spend a whole day here with zero complaints from the kids. Read our article on Riverside Park here. (*indicates closed due to coronavirus)
Rockwood Conservation Area
Rockwood Conservation is a hidden gem and definitely one of the very best things to do with kids in Guelph. This underestimated conservation area is home to a beautiful beach and trails with cliff views, naturally-occuring potholes and caves. You can boat, swim, camp and more. In the winter months you can snowshoe and ice fish here. No matter the season, a visit to Rockwood is one of the best things to do with kids in Guelph.
open-air attractions in Guelph
Locomotive 6167
Affectionately referred to as "Canada's most photographed locomotive", Locomotive 6167 was built in 1940 and originated in Moncton, NB. During WWII, it carried supplies and troops to the eastern ports. Donated by CN to Guelph in 1967, and lovingly restored by volunteers and train enthusiasts in 2014, Locomotive 6167 then became part of the Guelph Museums collection. Located in John Galt Park.
Aberfoyle Antique Market
If you like oddities, antiques and nostalgia, then Aberfoyle Antique Market is the perfect place to stroll and shop. They're home to over 100 vendors who carry everything from new and retro kids' toys, home goods, beautiful art pieces made by on-site artists and life-size wooden jaguars. Kids will love that there is so much to see. Parents will say "Oh, man, remember these?" over a dozen times. And everyone will love a fresh-made pretzel! The Market is open Sundays from 8 am till 4 pm and adults are $5 to get in, kids under 12 are free.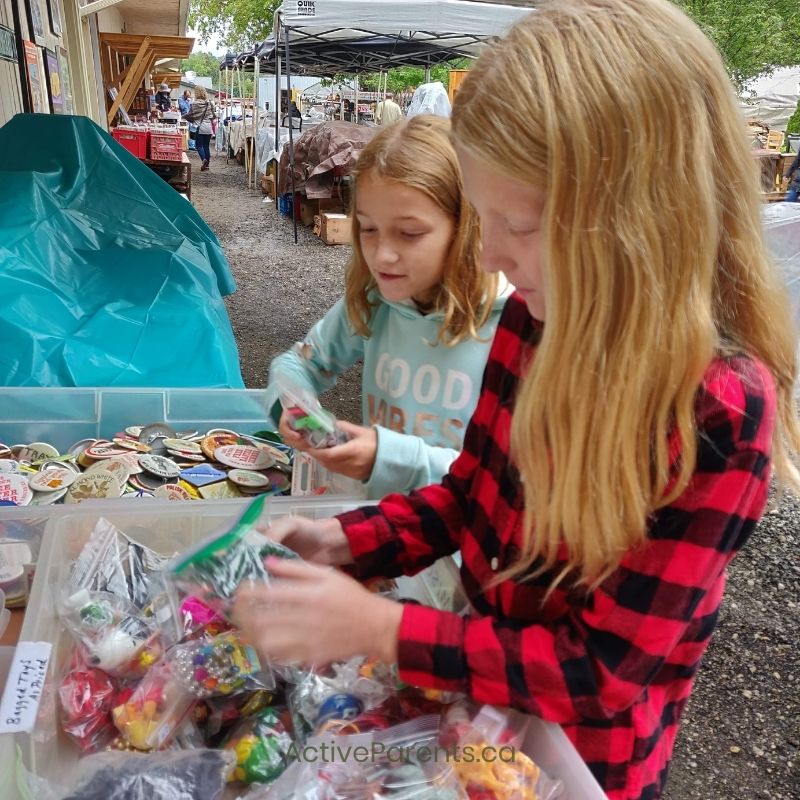 The Arboretum at The University of Guelph
Established in 1970, and spreading over 400 acres, the Arboretum was a pleasant surprise that over-delivered. Though it's massive in size, it was also quaint and whimsical somehow. Almost every tree is tagged with species and info, and the grounds are sectioned into tree groupings such as native Ontario, Italian, English and Japanese Gardens. There is a unique playground for kids and a park bench every 25 feet.
Lots of free parking, and free access, and the Arboretum is bike, dog, and stroller-friendly.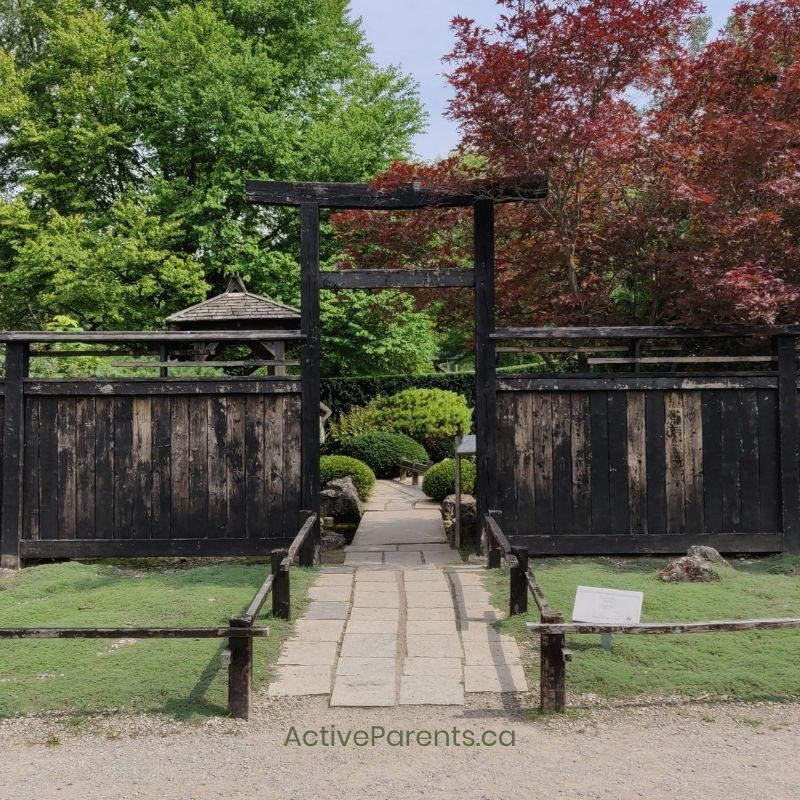 The Donkey Sanctuary of Canada
SInce the 90's, the Donkey Sanctuary has been providing care and treatment for donkeys, mules and hinnies who are unwanted, neglected or abused, or whose owners can no longer care for them. You can book a private 90-minute tour for your group here.
Family Museums in Guelph
Guelph Civic Museum
I highly recommend you visit the Guelph Civic Museum's Families Gallery with kids of all ages. When we visited, their kid-friendly exhibits taught my kids about dinosaurs, water usage, Indigenous history, and more with a ton of opportunities for hands-on education. One of the best rainy day things to do with kids in Guelph. Located at 52 Norfolk St.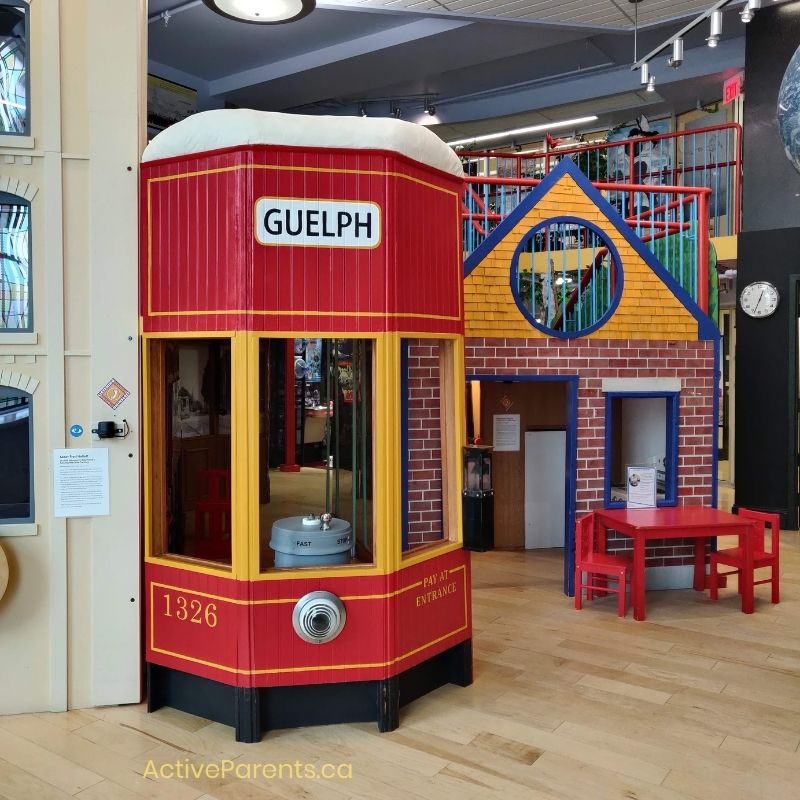 MacRae House Museum
MacRae House is the birthplace of John MacRae, who was a doctor, a soldier, and the author of "In Flanders Fields".  You can book a your 1-hour visit MacRae house is hosting Tea for Two and some other events right now. Located at 108 Water St.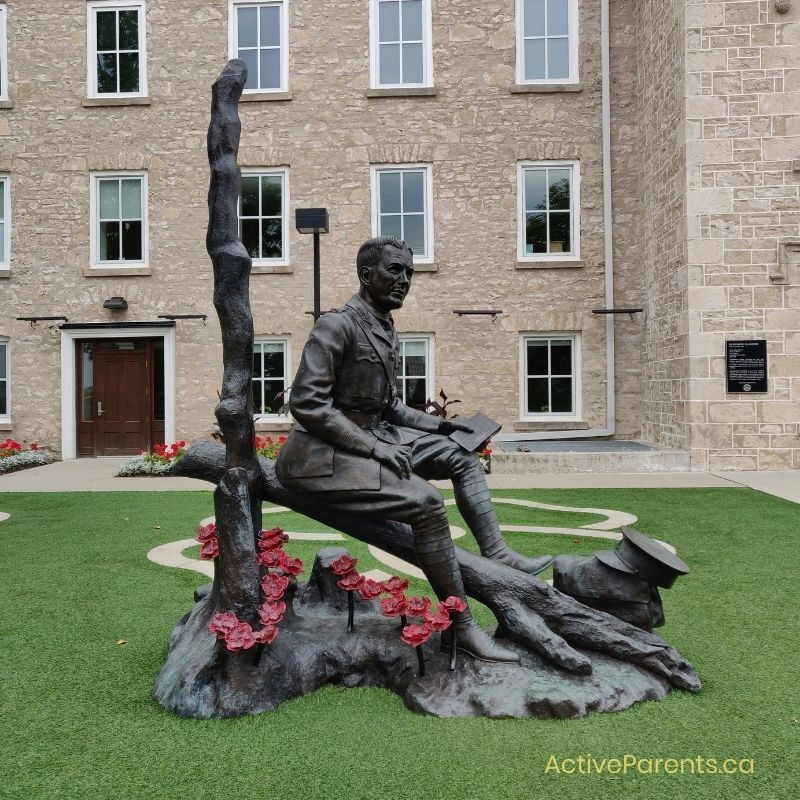 Other Great Sights Not To Be Missed
Rockmosa Skate Park
Kids love a new skate park and Rockmosa is sure to please your little thrashers. Bring bikes, skateboards and scooters and roll the day away. Located at Rockmosa Community Centre at 78 Christie St.
The Covered Bridge
There is just something so beautiful about a covered bridge. They're a reminder of old times, and give off a romantic vibe. A great location to snap some pictures of the family. Located at 114 Gordon St.
More day trips you're sure to love
We love the excitement and ease of a day trip. Here are some of our favourites.
More Ideas For Family Fun
We have visited hundreds of places and written about them to help you find the very best destination for your next day trip or outing. We love sharing indoor play places, playgrounds that go above and beyond, and more! Here are a few of our latest blogs to help you have a great weekend.