New for 2022! Great news for fans of African Lion Safari – they are reopening on May 22, 2022, and have lots of WILD fun in store for you and your family! Yes! We have the inside scoop on what you can expect when you visit this summer, plus some tips and important info for first-timers.
2022 Season highlights
African Lion Safari is Canada's Original Safari Adventure. They maintain a collection of over 1,000 exotic birds and animals comprised of over 100 different species. What animal is your favourite? Will you giggle at the silly monkeys and lemurs or be entranced watching the long-legged giraffes stroll their habitat?
Drive Through Game Reserve – One of my earliest memories of African Lion Safari was when we saw cars driving through the game reserves getting oh-so-close to the animals. It was like nothing I had ever seen before! The drive-through is 9 km long and it takes you up close through 7 large Game Reserves featuring Nairobi Sanctuary, Simba Lion Country, Timbavati Lion Country, Wankie Bushland Trail, Rocky Ridge Veldt, Australasia and The Americas.
Take The "Nature Boy "Train – Hop on the train for a 15-minute ride through 16 hectares of animals and birds. A trip is included in your admission.
Climb Aboard The "African Queen" – Take a boat ride to enjoy a pleasant tour around Water Safari Lake. The informative captain will take you on a cruise around the islands and point out exotic primates including the White-handed gibbon, Ring-tailed lemur, Black-handed Spider monkeys and Robust Black Spider monkeys. Bird dwellers include the Marabou stork and the Pink-backed pelican. The tour is about 15 minutes and is included in your admission.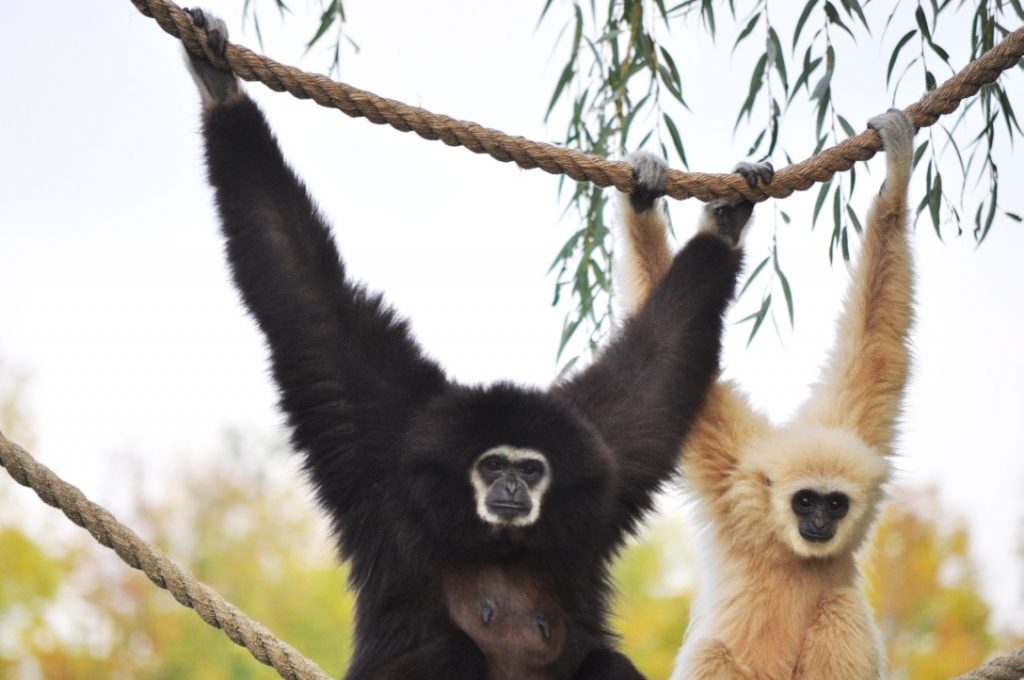 African Lion Safari's Waterpark Splash Pad
The splash pad, Misumu Bay Wetplay, is more than just a splash pad at African Lion Safari! Ask any parent who's been and they will tell you this is the highlight of their visit! I have multiple friends who buy season passes strictly for this amazing waterpark. Access to the waterpark is included in your admission. While you're there, you can expect to cool down under the dumping bucket or slip down the water slides. Enjoy sprinklers and water shooters and fountains, too! Definitely a highlight, so pack your swimsuits!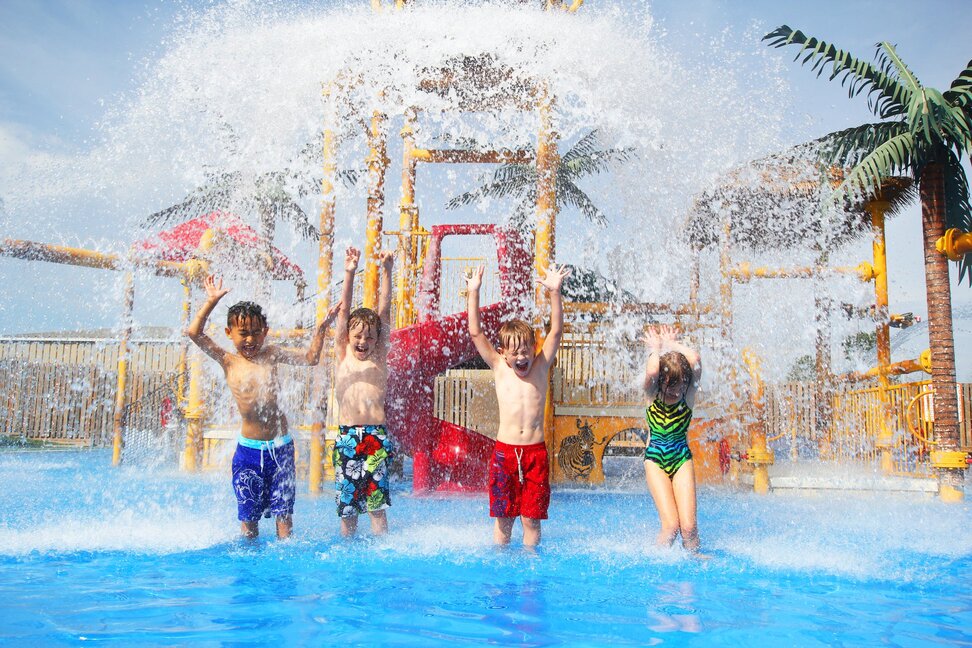 AFRICAN LION SAFARI ADMISSION PRICES FOR 2022
How much is it to go to African Lio Safari? This year, you can purchase your tickets in advance online or at the gate. Limited tickets will be available to buy at the gate, and they recommend pre-purchasing online to secure your spot. You'll also save a few dollars when you buy online, so it's an easy win for sure. Click here to buy your tickets.
2022 ONLINE TICKET PRICES
| | | |
| --- | --- | --- |
| | SPRING (MAY 7-22) FALL(SEPT 6-OCT 10) | SUMMER (MAY21-SEPT5) |
| ADULTS (13+ YEARS) | $35.95 | $41.95 |
| CHILD (3-12 YEARS) | $22.95 | $28.95 |
| 2 YEARS & UNDER | FREE | FREE |
Plus taxes and fees
2022 GATE AFRICAN LION SAFARI TICKETS
| | | |
| --- | --- | --- |
| | SPRING (MAY 7-22) FALL(SEPT 6-OCT 10) | SUMMER (MAY21-SEPT5) |
| ADULTS (13+ YEARS) | $41.95 | $48.95 |
| CHILD (3-12 YEARS) | $28.95 | $35.95 |
| 2 YEARS & UNDER | FREE | FREE |
Plus taxes and fees
AFRICAN LION SAFARI SEASONS PASS – WORTH IT?
Season's Passports are a great idea if you plan on visiting African Lion Safari 3 or more times. A Passport gives you unlimited visits for the season and if you love the looks of Misumu Bay Wetplay, it will be worth it to invest. Season Passport holders also get 20% off food and non-alcoholic beverages at all on-site food service locations (this excludes vending carts). You also get 20% off in the gift shops (excluding sales and batteries). Click here to buy your Season Passport.
| EARLY BIRD RATE | REGULAR RATE |
| --- | --- |
| available until March 31, 2022 | as of April 1, 2022 |
| ADULT (13-59 YEARS): $95.95 | ADULT (13-59 YEARS): $105.95 |
| SENIOR (60+ YEARS): $89.95 | SENIOR (60+ YEARS): $99.95 |
| CHILD (3-12 YEARS): $89.95 | CHILD (3-12 YEARS): $99.95 |
Plus taxes and fees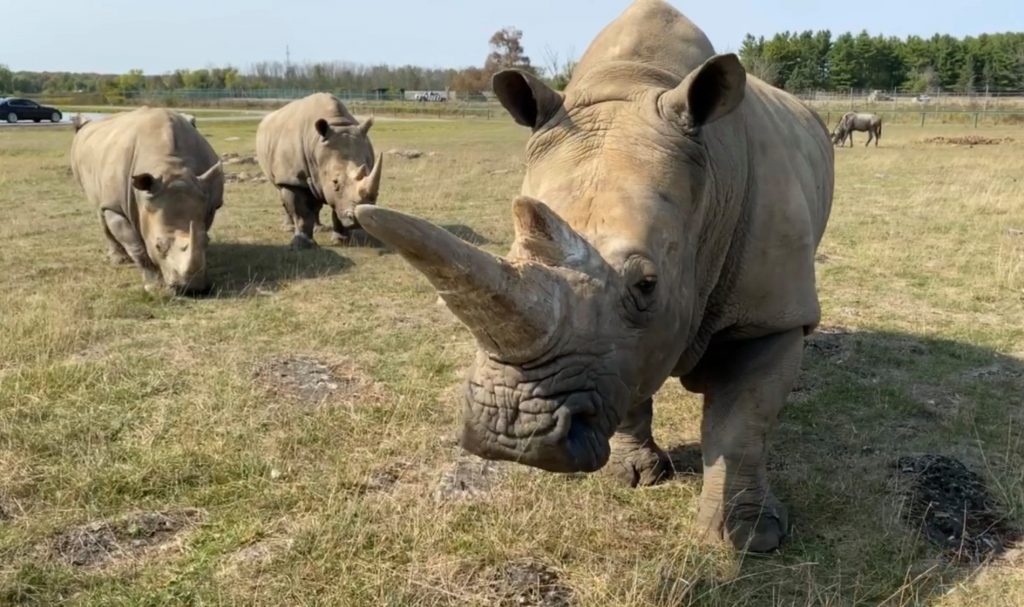 More Staycation Ideas You'll Love